Heat things up in the sims 3 with some of the best TS3 adult mods. Read this article to learn more.
While most of us enjoy playing Sims 4, there's also something captivating about sims 3 that has all of us hooked. Now, the sims series is all about creating an alternate reality for you yet keeping it realistic. This calls for more fun, a lot of possibilities, and drama! But there are some aspects of the game that still need some fine-tuning, like the woohoo.
So, to let your sims unleash their wild sides and to make the game more realistic, we have the list of the best sims 3 sex mod.
Let's get straight into it.
Sims 3 adult mods
Here are the sims 3 sex mods that you should get your hands on (note – these are all adult only mods)
No censor
This is one of the nude mods that simmers have been wanting for quite some time. Because who likes to see blurred tiles instead of their sims' hot bodies? Downloading this naked mod will allow you to see your sims in action and get a more realistic experience instead of those mosaic tiles
Cyber woohoo
This is the era of online dating! Humans are so bounded by technology that we want everything at our fingertips, even love. So, why should our sims be devoid of that experience? This cc will let your characters do "cyber woohoo" on this dating website that they can easily access from their pcs.
So, get this cc and let them elevate their dating experiences!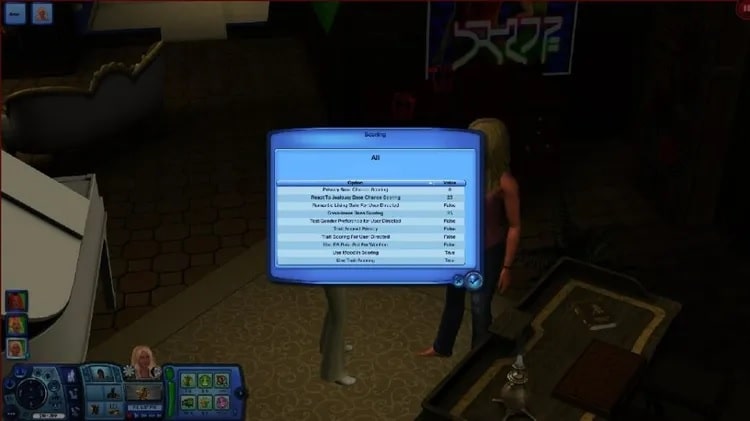 Nudity mod
It's a good thing that you've gotten rid of the mosaic tiles with the help of the sims 3 no censor mod, but now you're more disappointed than ever! Your sims' bodies look so unrealistic and cartoony that it totally ruins the entire experience.
So, to make their bodies look more realistic, we have one of the essential adult mods for you.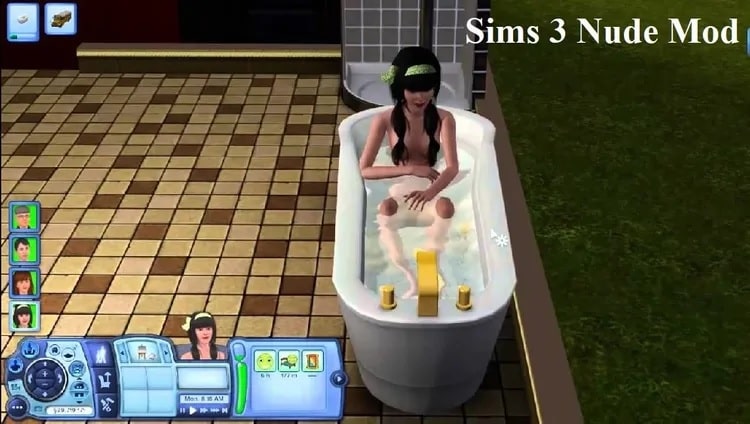 Sims 3 nude mod
This is another one of the nude mods that enhance your sim's body to make it at par with reality. Your sim will not look like a caricature but a real person with defined genitals. This way, you can have a more realistic sexual encounter with your virtual love!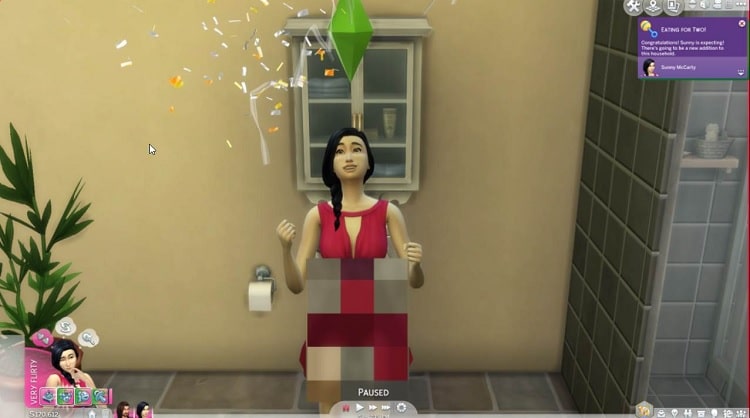 Breasts mod
As mentioned before, even if you are successful in removing the mosaic tiles and see the bare body of your sim, you still won't be satisfied considering how unreal they look. So, this nipple mod, which is meant for female sims, will give them contoured breasts that look life-like and so much better than the default ones.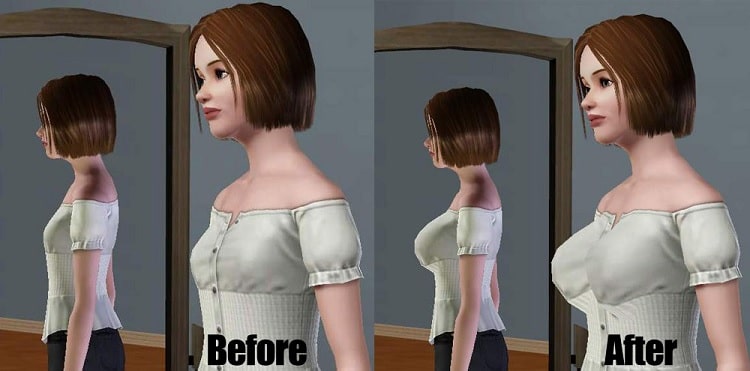 Other sims 3 NSFW mods
Make woohoo look extra real
It's quite irritating when you've got to see those little hearts float when your sim couple starts woohooing and how they hole up in their sheets. So, to get rid of those cartoony animations, we have this sims 3 sex animations mod that will add animations including different positions to see your sims while making love.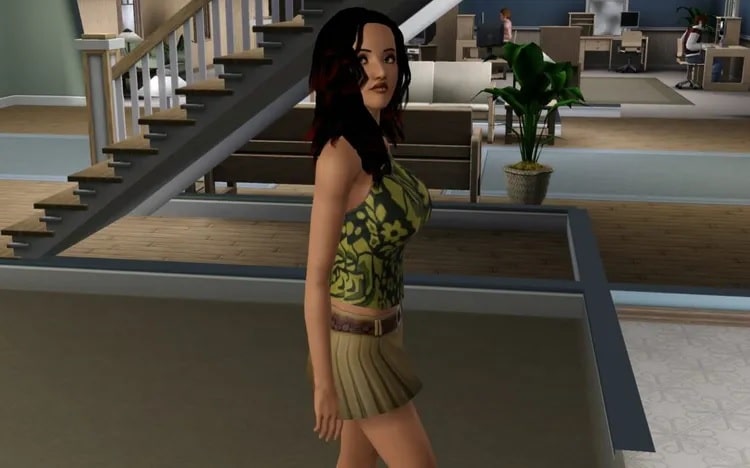 Karma sutra skillset
For all those that want to be pros at the art of making love, this passion mod is all you need. This will give you a new skill called karma sutra, wherein it will increase whenever you have woohoo with somebody.
This will also affect your sim's mood because the higher the skill, the more satisfied they will be after woohoo.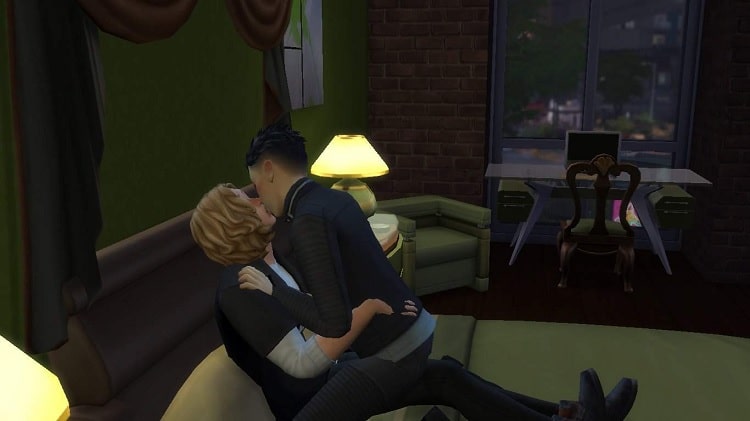 Penises
This is one of the most real penis mods, adding a 3D male genital organ. It looks unbelievably real and will effortlessly replace EA's original skin texture. When you're looking to enhance your gameplay, every little thing makes a significant difference. Thus, getting this module is a no-brainer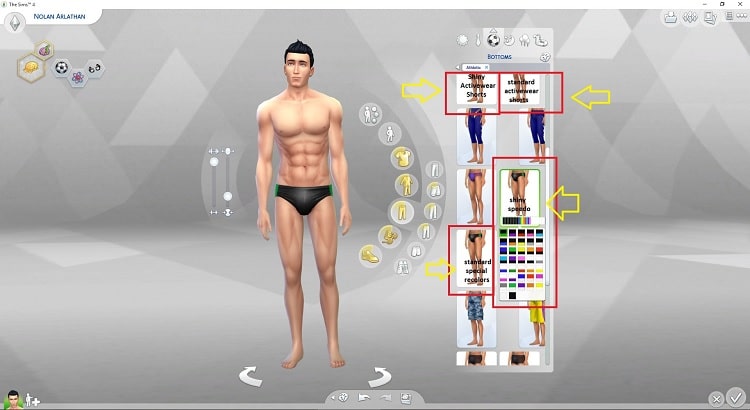 Vaginas
The female body in sims 3 is very cartoonish and far from the real world. So, with this sex mod download, you can change the appearance of your female character and turn it towards realism. This modifies your character's butt and vagina to make it look more nuanced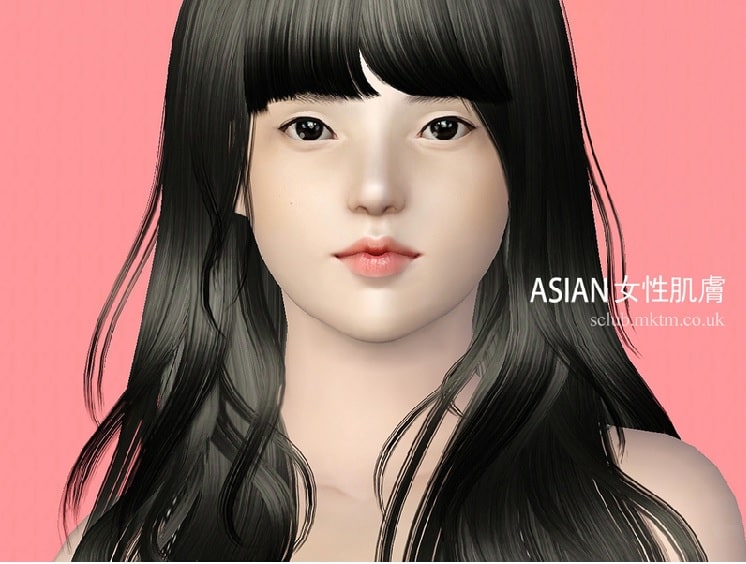 Street art nudes
The idea of painting a nude model seems quite interesting. Jack from Titanic is a living example! So, with this, one of the quirkiest woohoo mods, you can become a street artist and paint nude models. However, you need to have the University life EP to access this
Fiery mod
This is one of those NSFW mods that are a whole package and deserve to be incorporated into your game.
With this in your game, you'll get some excellent graphics, sexual animations enacting freaky woohoo or romantic cuddles, and other fun interactions. Thus, this will change the sex scene of your game completely and make it 10x times more interesting!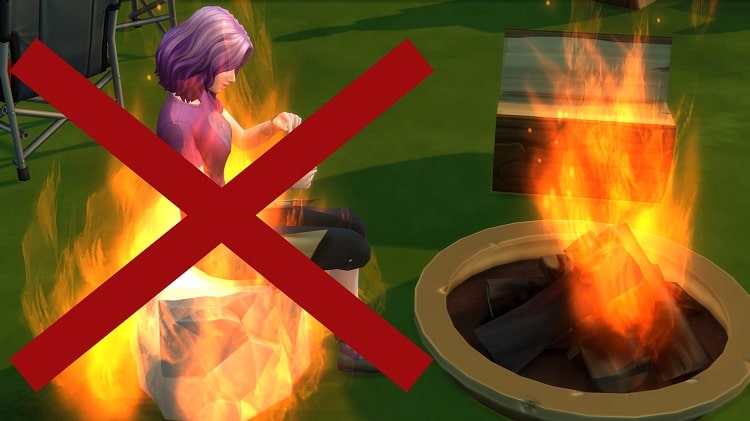 Alfiechan's passion mod
Romantic relationships cannot thrive unless there is passion in it. So, to make your characters go on a romantic escapade with cute interactions, graphics, and a lot more, you need this module.
Your sims can fulfill their quirky fetishes and have a gala time with their loved ones!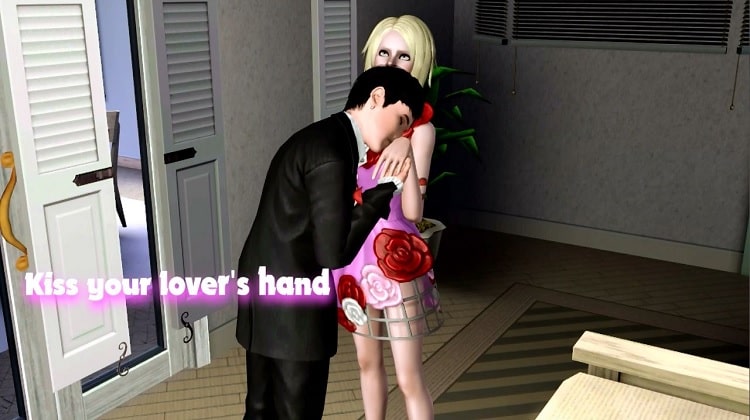 Real woohoo 2
All we're trying to do is make the experience of woohoo in TS3 as real as possible through this list. So, this cc does what its name suggests, makes your romantic experiences real!
In addition to this, it gives you more creative options to showcase your love. You can now have woohoo at different places, including the bathtub, wardrobe, park, etc. Love knows no bounds!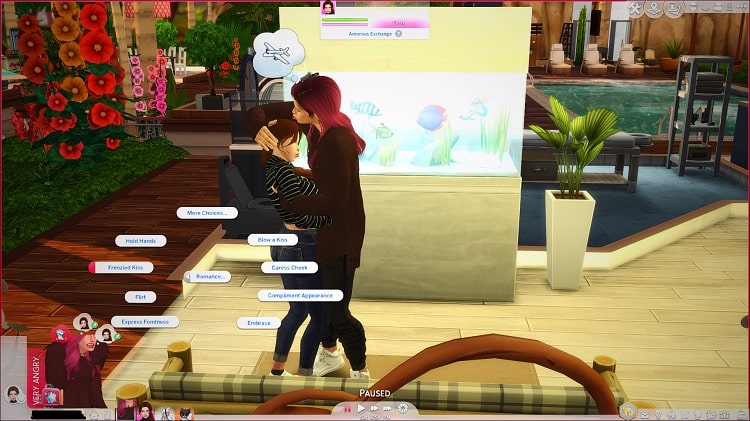 Rendezvous with Destiny
If you have a bunch of flirty characters, then you might enjoy this module more. This modification will let you play with destiny and make your sims encounter their soulmate in a dramatic, movie-like way. You can choose the locations, the person, the setting, and everything else according to your preference and help get your characters the perfect love story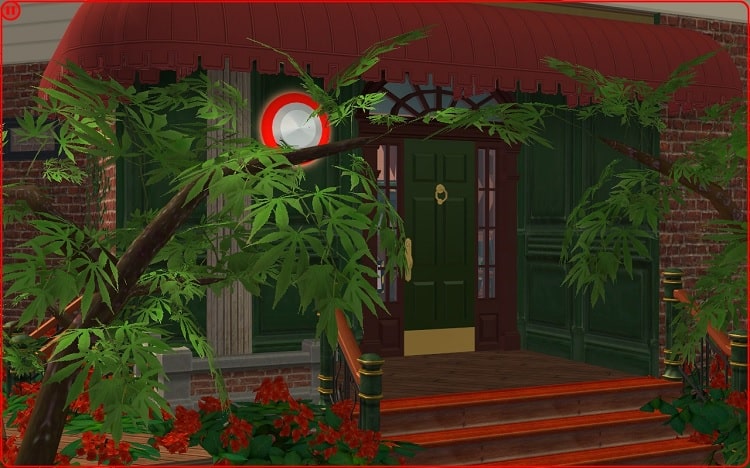 Progress pregnancy
While life is full of surprises, some of us do not really enjoy them because we always like to be in control. So, this mod lets you take control of how your pregnancy goes in TS3.
Below are the options that you'll get with this cc:
• Get Sim Pregnant: Any sim can impregnate your character.
• Display Pregnancy Info: Everything related to pregnancy will be displayed.
• Start Labor Now: You can start the labor pain anytime.
• Give Birth Now: Choose the time you want your character to give Birth.
• Pause/Resume Pregnancy: If you want your pregnancy's speed to be altered, then you can do that with this option.
• End Pregnancy: You can choose to end pregnancy and receive no moodlet.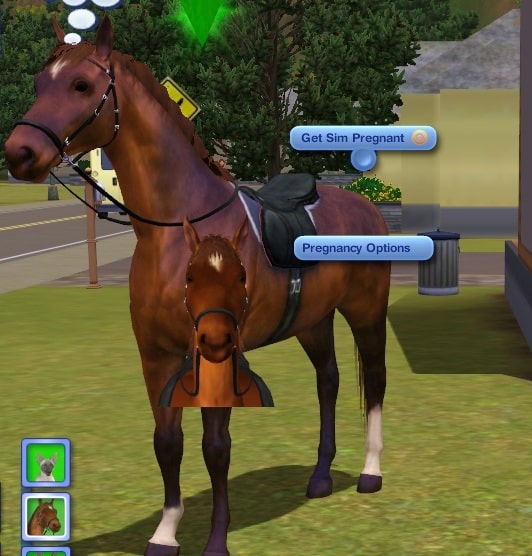 Daydreaming sex mod
Your characters can satiate their sexual cravings with this module! They can daydream about making love with their partners or the cute stranger they made eye contact with on the streets. This will make your time playing TS3 a lot more exciting! What else will you get with this cc
• Have foreplay with your loved one.
• You'll get the "incredible time" moodlet after spending time with your loved one, which will further strengthen your bond with your partner.
• There's a 75 percent chance of getting a baby if you use the "try for baby" option and 10 percent if you choose risky woohoo.
• You can make your partner sleep naked or choose their outfits.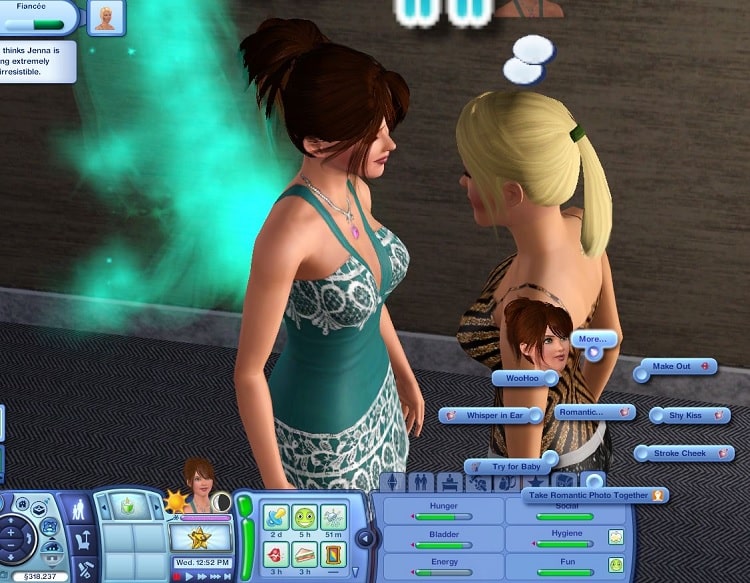 Conclusion
With this we end our hunt for finding the best sims 3 sex mods; these modifications will make a lot of difference in how your sims experience sexual interactions. Install these mods and have fun swimming