Sims 3 is still the most loved franchise of the game till now because it offers numerous worlds and sub-worlds without loading screens; that's the best part. Therefore, simmers still tend to prefer Sims 3 over Sims 4. So this article would acquaint you with all the Sims 3 worlds that the game incorporates, which makes the gameplay exciting and engrossing.
Best Sims 3 Worlds
Here's a list of all the worlds in the game that you can explore and interact with.
1. Barnacle Bay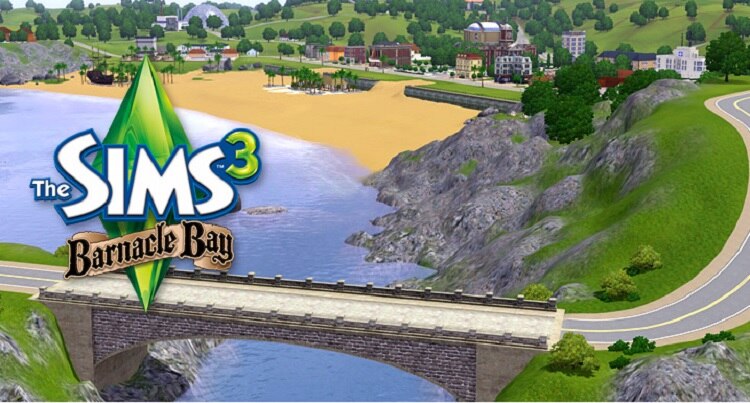 This is one of the best Sims 3 towns with a Pirate theme where you can go on an adventure with your sims. You can either buy or pre-order this pack and enjoy the beautiful sunsets and enjoy life on the island in the most excellent way.
2. Twinbrook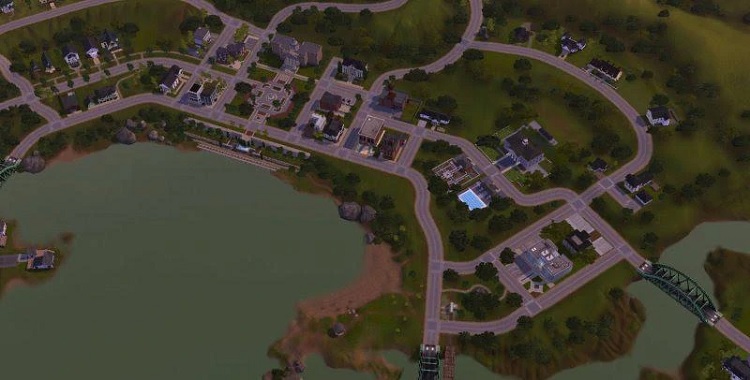 As the name suggests, this town is divided into two by twin rivers, and it's a gorgeous place to be at. If you're the kind of person who enjoys grey and gloomy weather, then this is the perfect world for you.
3. Appaloosa Plains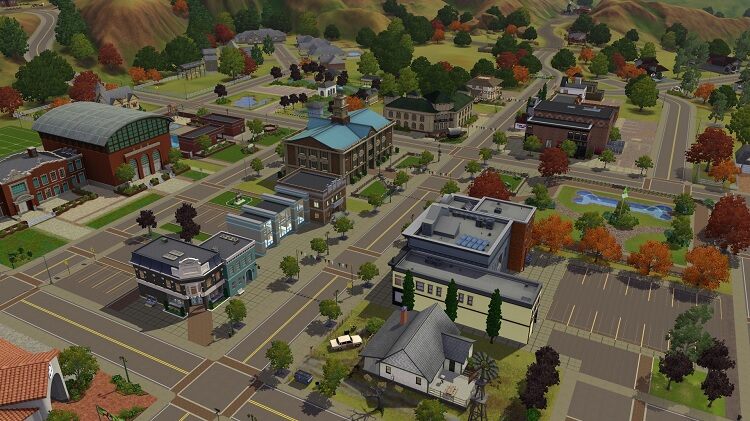 A house in the countryside sounds good, right? The Appaloosa Plains offer excellent homes for your sim to stay in. Here your sim can lead a simple life with meadows and a ranch, or you could even build the mansion of your dreams. It's where you'd want to be, where the sun shines all day long.
4. Moonlight Falls
Imagine a village-like town covered with misty fog and mountains, and underneath all that beauty lies a mysterious secret. This world will be your favorite one if you're a fan of mystery and exploration because that's what this place demands from the sims.
5. Aurora Skies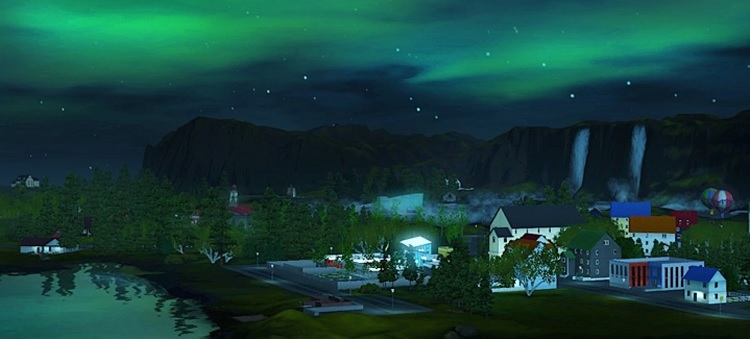 Sims who have a penchant for outdoor activities and lifestyle can gather in this world resembling Nordic towns where you and your sim can even view the Aurora Borealis, if not in reality, then in virtual space at least. Now, who wouldn't want to live in such a charming town where the night sky is like you've never seen before?
6. Riverview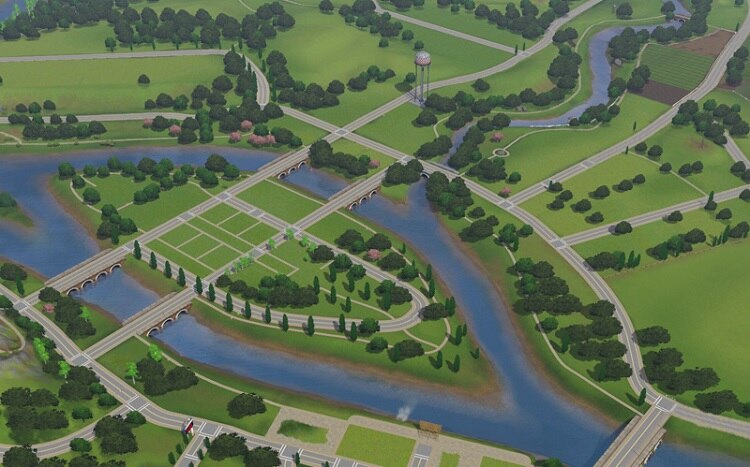 Riverview is a popular town in the game because of its town design, which is unlike any of the designs of other towns or even expansion packs. Your sim would be living in the countryside and can explore the plains and the many rivers it houses. The positive energy of this town is infectious, and this open world is absolutely free to download.
7. Hidden Springs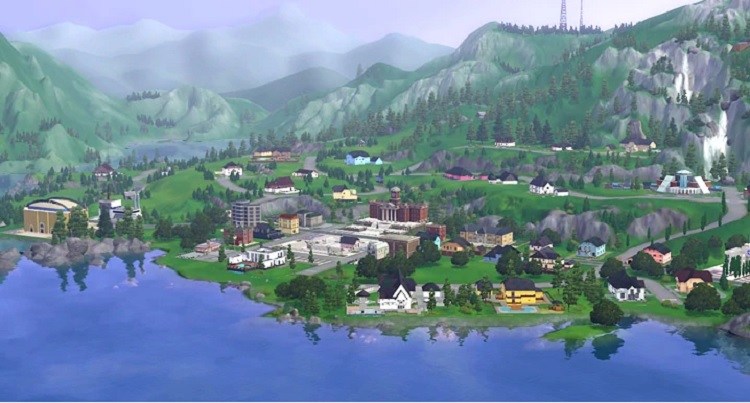 This town is the most well known world in the entire game, and rightfully so. It has been developed in an articulate way and features an intriguing backstory as well, and who doesn't love that? You can think of this place as a retreat where the sims can go for a relaxing time. There are several fun activities to try, such as skiing and trekking, or you could focus on uncovering the secret behind this town.
8. Roaring Heights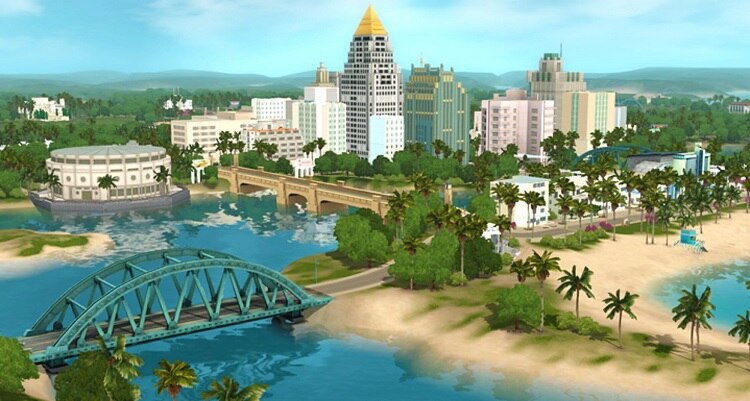 Does the name of this place remind you of something? You're right! This town is inspired by the "Roaring Twenties" and brings forth a glamorous life. You'll find the architecture inspired by that of Miami, New York, and Chicago and a world with Great Gatsby. You can experience the 1920s like never before with beaches, roller coasters, and so on.
9. Monte Vista
If you're upset about not visiting Italy, then this is your chance to do so virtually. This world is inspired by San Gimignano in Tuscany and is an Italian themed coastal town overlooking the sea. You'd be swooned by the aesthetic architecture with terracotta roofing, cathedrals, and a lot more. Since you're in an Italian town, you must have a wood-fired pizza, or you could resolve the enmity between the Monty and Capps families.
10. Lucky Palms
The name says it all. You can live in a mansion covered with palm trees, and it's one of the best Sims 3 maps and offers the experience of a lifetime, with slot machines, blackjack tables, etc. This town is only excellent for those who are rich in the game because only then would you be able to lead a luxurious life.
11. Isla Paradiso
Ever thought about owning a private island? Well, now you can. Isla Paradiso has a breathtaking island surrounded by clear, blue water with boat houses as well. There are so many places to explore that it'd keep you busy for a long time. It's a place where you can go once you've accomplished everything in life.
12. Sunlit Tides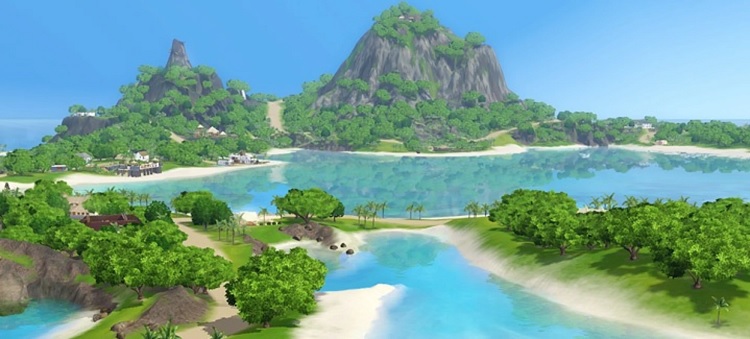 Here you can listen to the sound of waves and tides and live on a beautiful beach where your sim would get plenty of opportunities to pursue your career and job. There are entertainment places in this world as well, such as bars, cinemas and so on, where you can go for a relaxing and fun time. Enjoy the sunset while sitting on the beach beside the shores.
13. Sunset Valley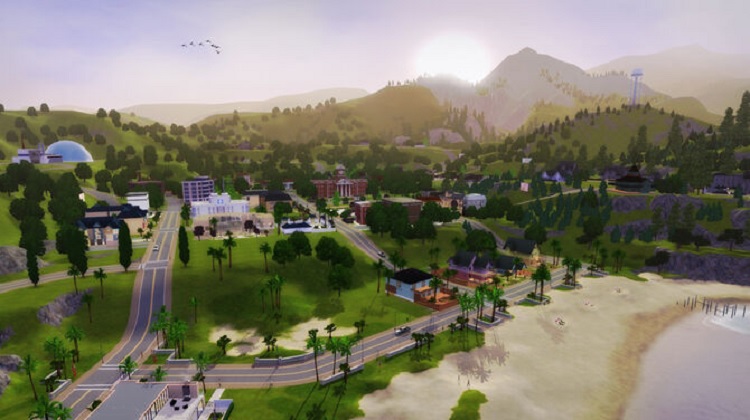 Sunset Valley is the largest town in the Sims 3 game, and the highlight of this town is its park, where you can go fishing, walk, have a picnic, make new friends, go shopping or watch a movie; there's so much to do. This world is the perfect blend of nostalgic and futuristic architecture with a modern flair.
14. Bridgeport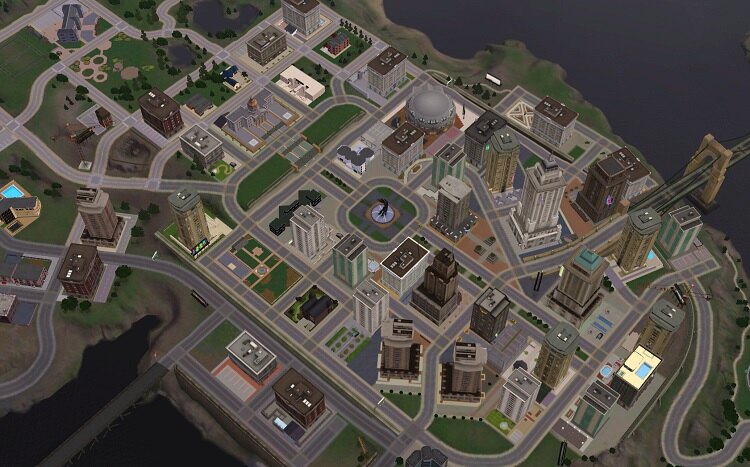 Bridgeport is the only urban city in the Sims 3 game since the rest of them are either towns or suburbs. As this world developed, it turned into one famous for its nightlife, so you can rest assured that your sim would have a fantastic time here. There are high rise buildings, the film industry, and other late night activities as well. This town is divided into the urban city centre and the exclusive neighbourhood where all the wealthy people reside.
15. Starlight Shores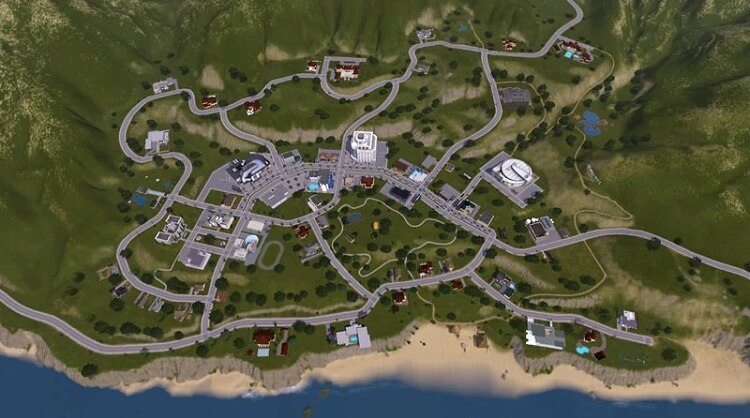 If you can't go to California, then the Sims 3 would bring it to you in the form of a whole new world. You can visit the parks, coffee houses, etc. You can even live in a house along the coastline, which combines both modern and old ideas. In fact, your sims would also have a chance to showcase their talent in the Simfests that are held frequently.
16. Midnight Hollow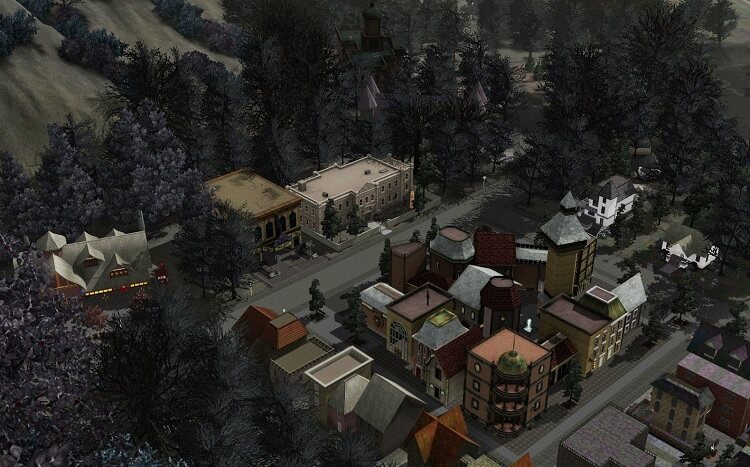 Fans of horror movies would love this addition to the game, which would remind them of a classic horror movie. The dark and eerie atmosphere of the place is what lures people in. Midnight Hollow is a Victorian town that sims have inhabited and where creativity and individuality are appreciated. Even your sim's neighbors would be quite fascinating and might even give you the creeps, and that's what makes this place such a thrill.
17. Dragon Valley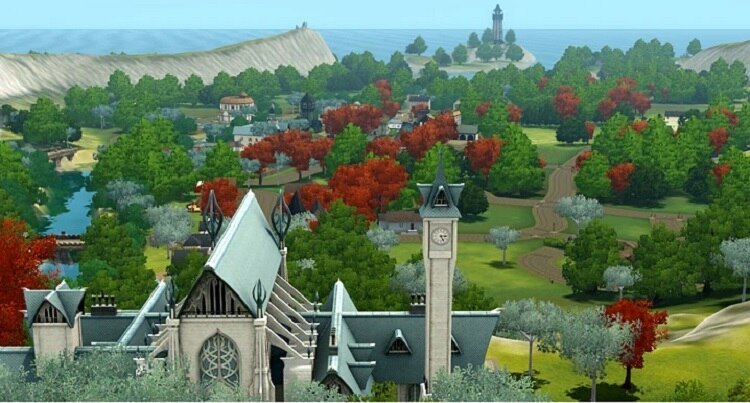 Unlike other worlds, this world is based purely on fantasy, which makes it pretty magical and enchanting. It's been named the Dragon Valley because of the myths of adult dragons residing and terrorizing the residents surrounding it. People here are working to keep the peace and not allow the dragonlings to grow up and scare the residents away. It makes for an exciting storyline.
18. Lunar Lakes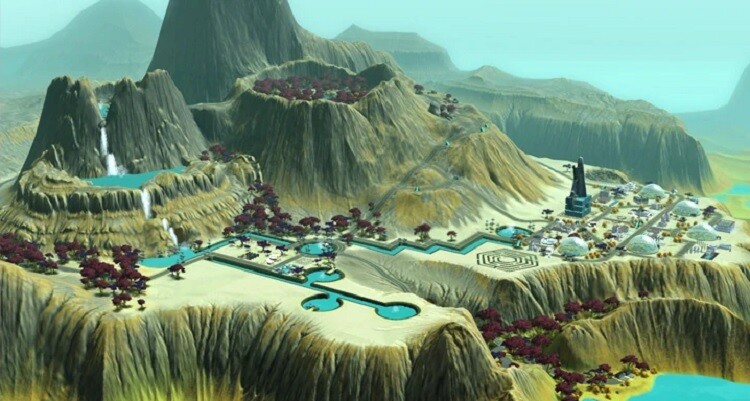 Nothing can beat the uniqueness of this world, whose setting is in outer space with strange trees, geometric shaped lakes, and other such intriguing features. After the sims' spaceship is stranded on this planet, they find ways of living here by developing agricultural practices and community. The massive sized alien mushrooms are the centre of attraction at this place.
19. Oasis Landing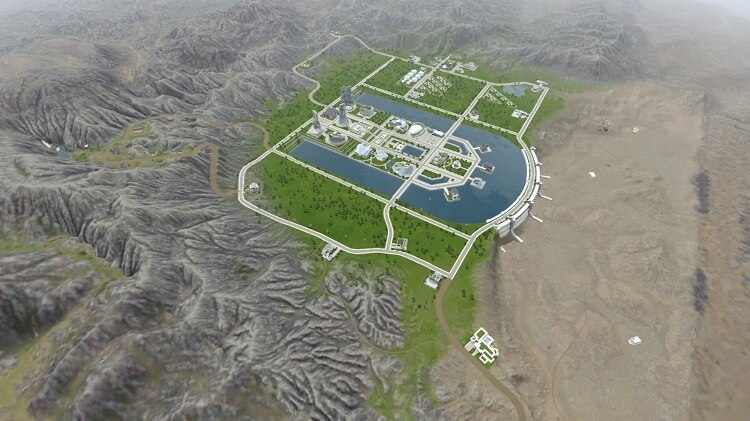 Unlike the other worlds, this is one of the Sims 3 worlds that is set in a futuristic era where sims can even engineer children. This town is divided into three: normal, utopian, and dystopian. Your sim would begin its journey in the normal future, and its actions would decide whether they transform it into a utopian or dystopian future. Isn't this concept completely unique?
20. Al Simhara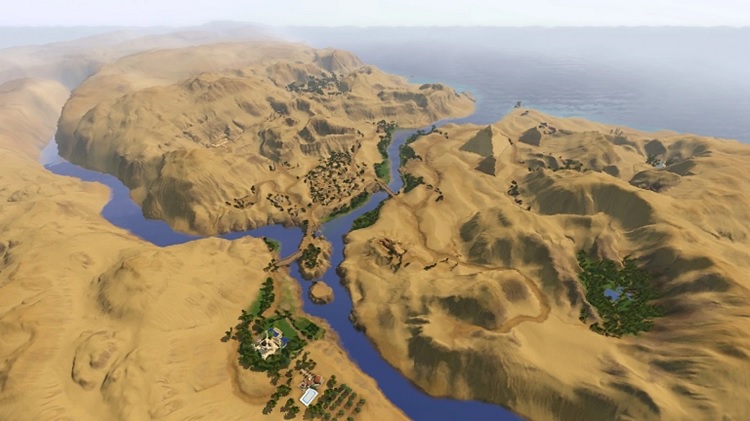 This is a world covered with sand as far as the eye can see and shrouded in mystery, where pyramids and mummies are a common aspect. Al Simhara is inspired by Egyptian culture and resembles a desert featuring various areas to explore, such as hidden tombs, the Sphinx, and other landmarks. Beware of the mummies, though, that are found in the tombs because they can curse your sims.
21. Vista Beach
Vista Beach, as the name suggests, is a small city surrounded by water and hills, offering a spectacular view to the players. You can buy a beach house here for your sim family and can enjoy the various water sports this place offers. This beach town has so many features that you'd be engaged with it for a long time, and it'd act as a retreat from your sim's routine life.
22. Beacon Bay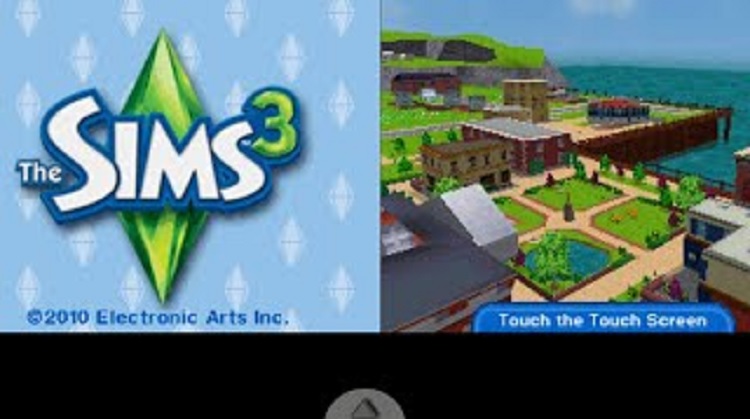 This peaceful and quiet town is the perfect place to get a break from the fast paced city life of your sim, with a lot of places to explore, including a dance club, beach, central park, and so many more. It's a world where you can go from time to time whenever you wish to simplify and calm things down for you and your sims.
23. Sims University
Sims University is a sub-world of the University world where only young adults and elder sims can travel and live in dormitories, sorority homes and frat houses on rent. The hang out places here are also in sync with the age group, such as a coffee shop, a diner, a pool, a bowling alley, and so on for entertainment purposes.
In addition to these worlds released by the game, there are a lot of Sims 3 custom worlds as well that other simmers have created to add more variety to the gameplay. Let's check out those too.
24. Alpine Country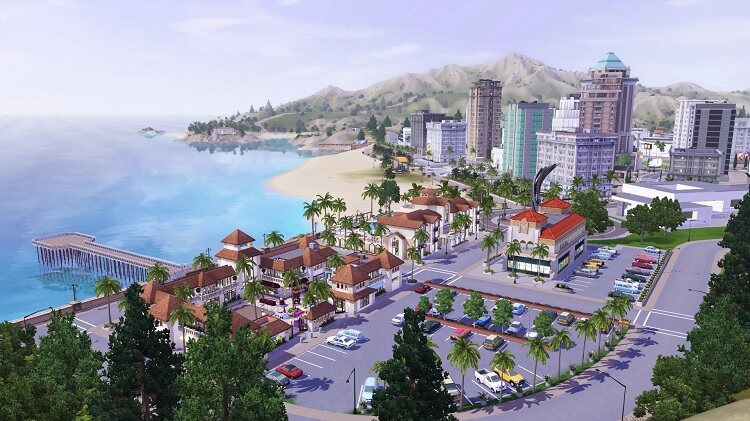 This custom world is a striking resemblance of America's seaside cities with mountains, golf courses, forests and other such places to explore for your sims. Your sim can live here and start a family because this world has everything one would want and more, and it is the perfect place to extend your sim's family. You'll come across several architectural ideas that are inspired by cities in America, such as Texas, Florida, etc.
25. Mayfield Springs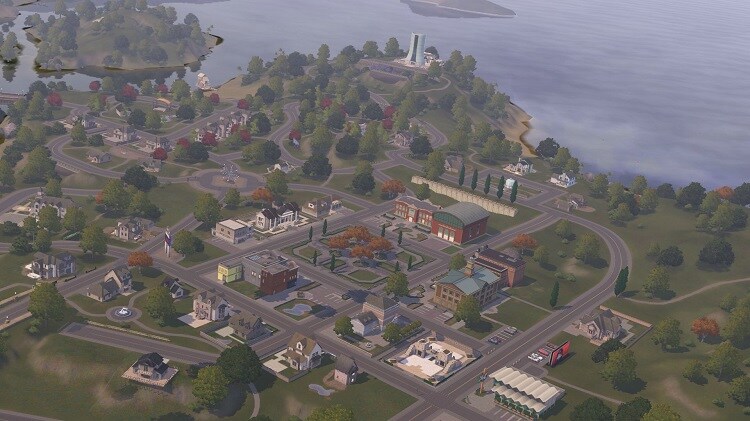 Mayfield is a lively town located near the foot of the hills and river and offers a large variety of lots, making it easier for you to choose one that suits your sim. There's even a shopping district here for your sims and a vineyard as well. One of the highlights of this town is that it features a poor as well as a rich neighborhood, so it's up to you as to which neighborhood your sim belongs to.
26. Setra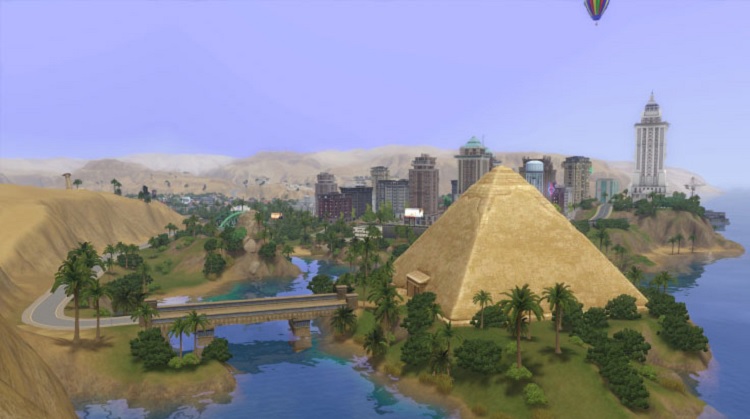 This place is a contrast to the Al Simhara world as it's also based on Egyptian cities and culture but with a modern twist. There's more to this place than the ancient ruins and relics because it makes use of modern technology and funds from rich sims in the town. You should undoubtedly go for this Sims 3 worlds download.
27. Devil's Port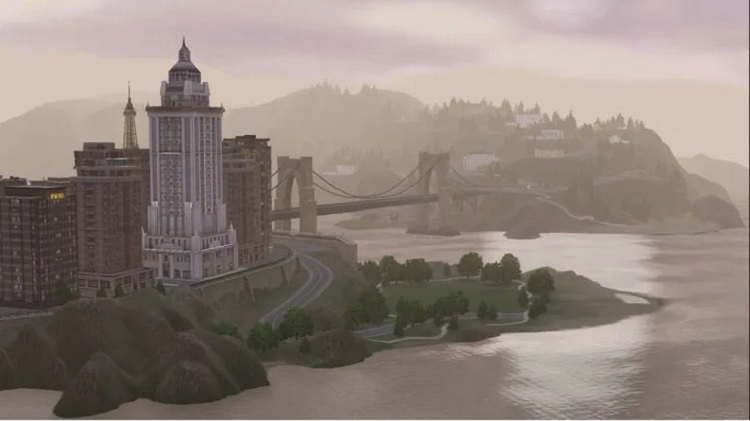 If Bridgeport is for the happy-go-lucky sims, then Devil's Port is for the ones who are inclined towards the dark and evil side of the world where violence, corruption and crime are a common occurrence. The town is covered with fog, giving an eerie feeling and is in ruins. This world is for those who are looking for something different than the usual sunny towns.
Faqs
1. How many worlds are in Sims 3?
Sims 3 features 23 worlds in total, along with custom worlds as well that other simmers have created.
2. Which Sims 3 world is best?
There are numerous Sims 3 towns that are considered the best as per the sim's community, such as Bridgeport, Lunar Lakes, Sunset Valley, Riverview, Twinbrook, Moonlight Falls, and many more.
Conclusion
These were all the Sims 3 worlds that you should check out and download the ones that resonate with you and your sim's personality because these worlds add a lot of features and depth to the gameplay, enhancing your experience to a whole new level. We've also suggested a few custom worlds that are as excellent as the ones launched by the game and are definitely worth downloading.