The Sims 4 gnomes are a fantastic game feature that appears during the harvest festival season. These gnomes are seasons appeasing gnomes and will come to your residence throughout this season. These may seem attractive, but you must ensure that you appease them. These gnomes will add a decorative and festive touch to your lawn. You must always strive to appease gnomes rather than irritate them.
Sims 4 appease gnomes is the feature to use for this purpose. You can do so by presenting them with various gifts. If you give them the incorrect present, they may become enraged and burst. Check to see if there is a fire over their hat to see if they are happy or not. Up until now, there have been 12 gnomes in the game. When you see a gnome, you need to gift them with Coffee, Pie, Salad, Toy, Fruitcake or a Future Cube! Here is a list of all the Sims 4 gnomes and how to appease them:
Best sims 4 gnomes
Happy Gnomiversary
This gnome will usually wear a tuxedo. They will also have a few objects in their hands. On the one hand, they will have a party horn, and on the other, they will have a cake. When this kind of gnome visits you, you need to give them coffee. You need to make sure that you do so if you don't want them to get angry. These are some harvest fest gnomes.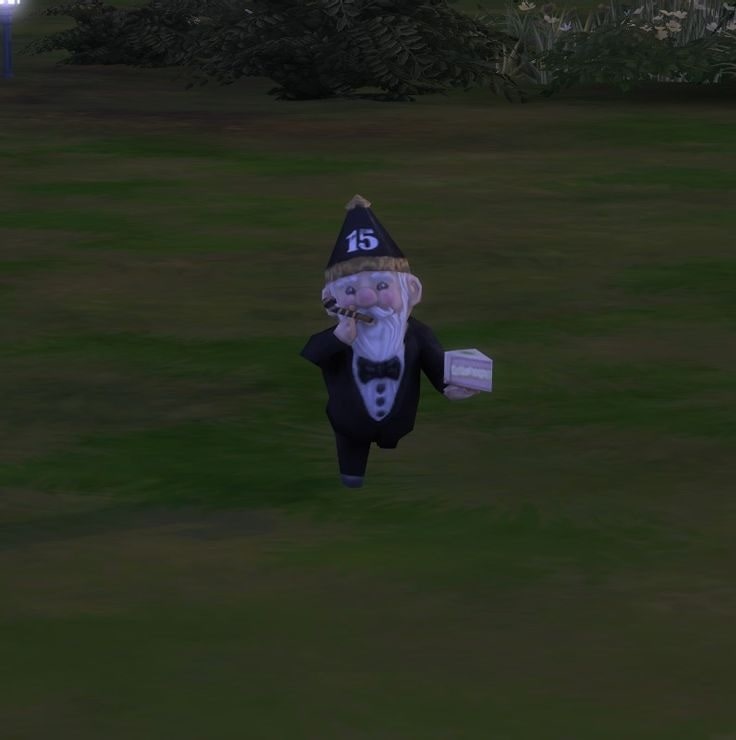 There's No Place Like Gnome
This gnome is inspired by the musical "the wizard of Oz". It is very adorable. However, it can also get furious. Therefore, you should make sure that you give them some coffee to appease them. This gnome will also appear sad with its arms at either side of its body.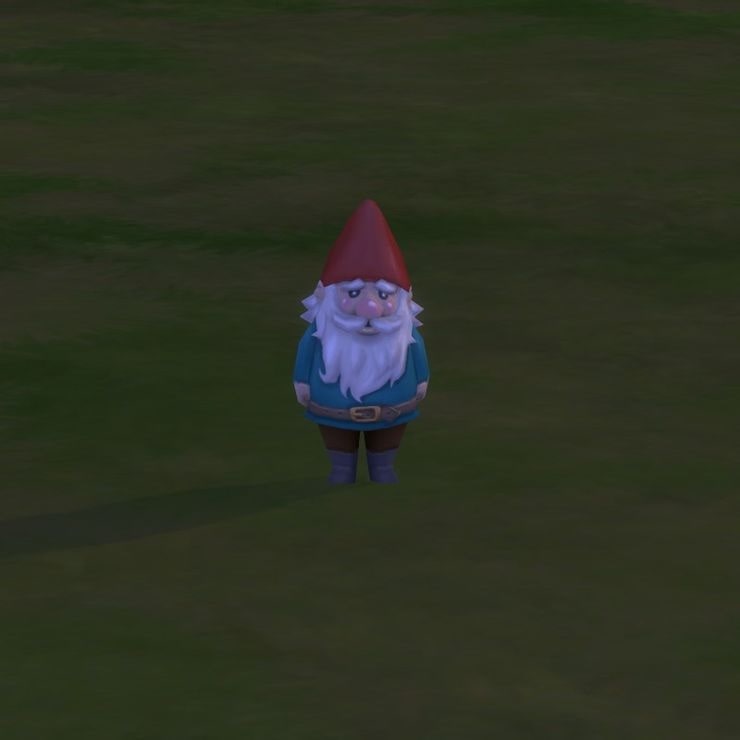 Gnome Matter What, I'm Still Your Baby
These gnomes are pretty tiny and funny. They look very festive. Therefore they will make some fabulous decorations for your garden. They have huge eyes which appear a little sad. They also will have their arms raised and outstretched in a v shape. When you see this kind of gnome in your garden, you need to appease them with coffee.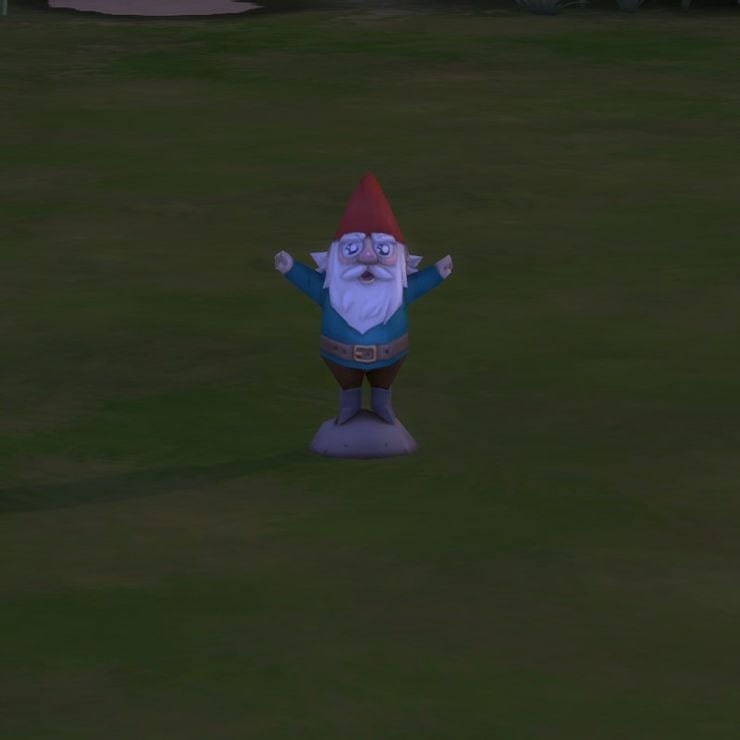 Happy Gnome Garden Pal
This gnome has a full beard and a very bright smile. It is one that you want in your garden as it is very cheerful and bubbly. This gnome will make your garden look very happy and festive. To recognise this gnome, you need to see whether it has its hands on its cheeks. If you give this gnome coffee, they will also give you some garden seeds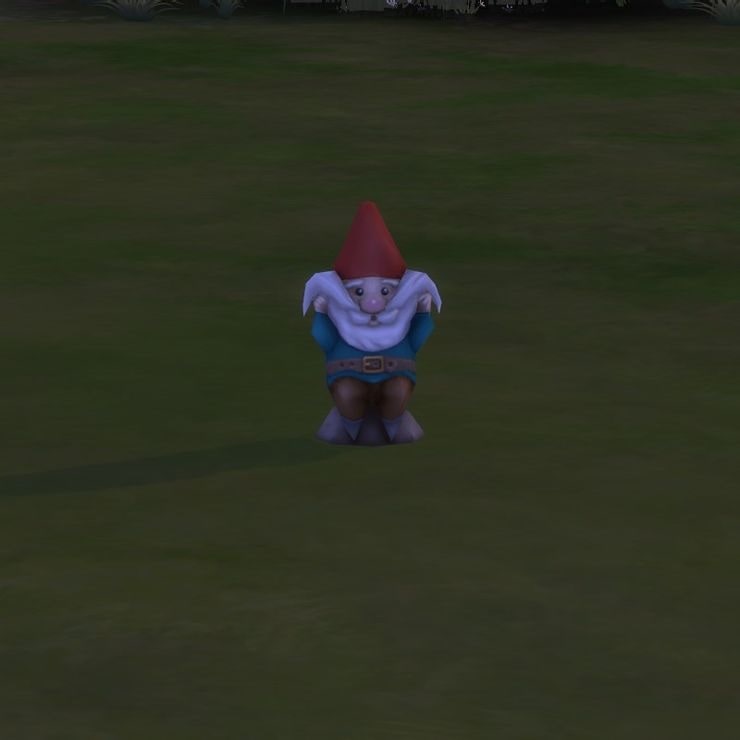 Strictly Business Gnome
This gnome is more serious. It almost looks like he is running late for his job. This gnome will be dressed in a brown suit and carry a briefcase. It is also more calm and quiet. You need to appease him with coffee.
Bearly Gnome
This gnome is very adorable. It will be dressed in a bear mascot costume and has a fun and lively personality. However, just like the other gnomes, you do not want to make him angry as you will have to face harsh consequences. Therefore, you need to appease him with some pie.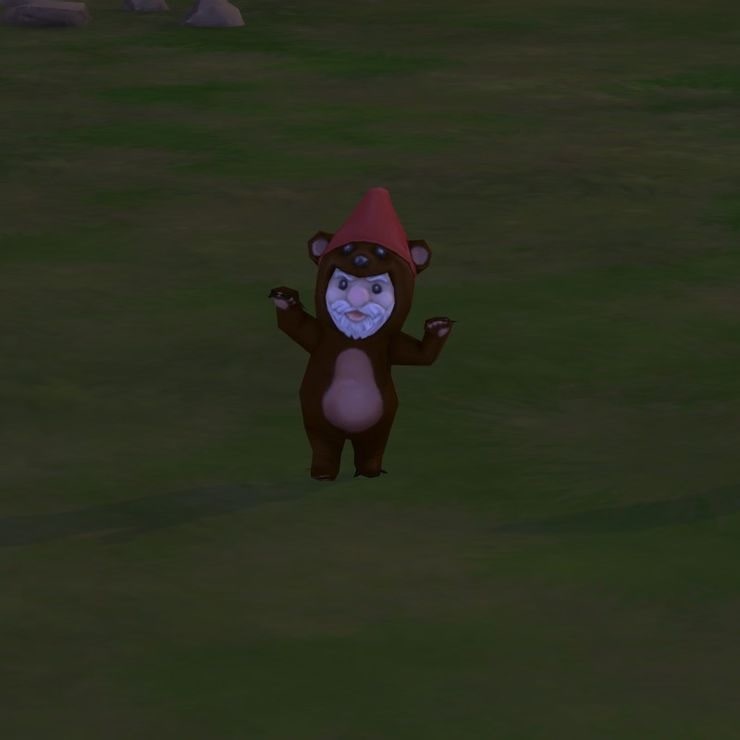 Don't Fear the Reagnomper
The grim reaper is what inspired this gnome. This gnome is quite dull and dark. It has a red hat along with a long blue gown. It also holds an axe with both of his hands in front of his face. You need to appease this gnome with pie.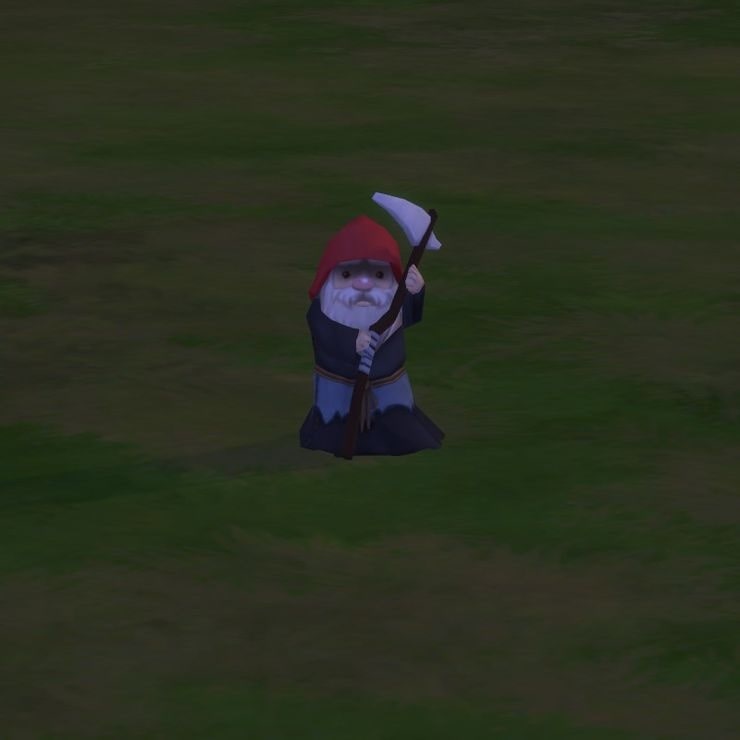 Poolside Gnome
You can find this gnome around your poolside. To spot her, you need to search for a gnome wearing a blue and white striped one-piece swimsuit. She will also be carrying a floaty. She will have a blue hat as well as two blond pigtails. If you want to appease this gnome, you need to give her some pie.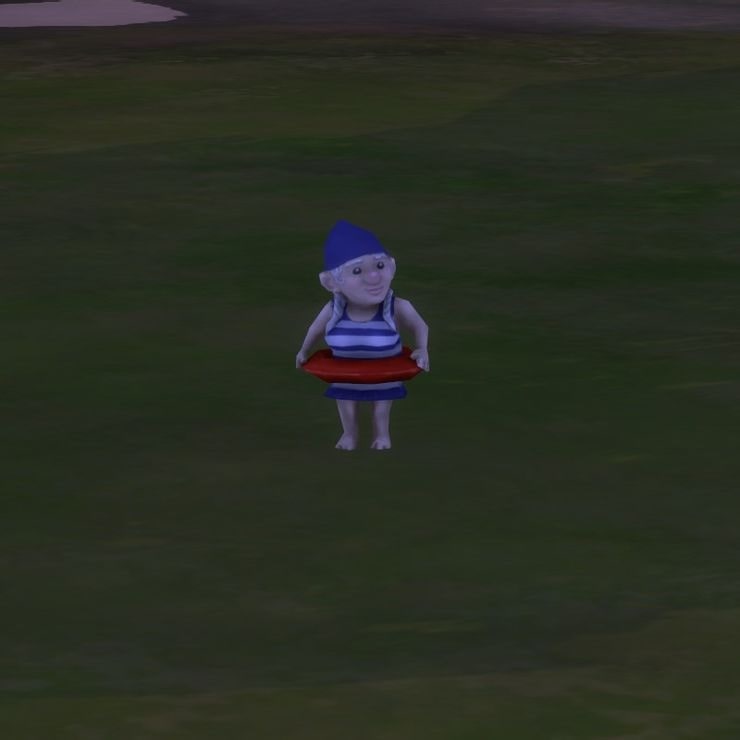 Mr Floppy The Gnome
This gnome is constantly jumping and hopping around everywhere. You can find this gnome during egg hunt events and flower bunny traditions. It will wear in a light pink Bunny suit along with a basket. To appease this gnome, you can give him salad.
Bare Essentials Gnome
This gnome is very funny as it does not wear anything. It imitates naked Sims. This gnome will usually have a pixelated box over him. You can appease this gnome by giving him a toy.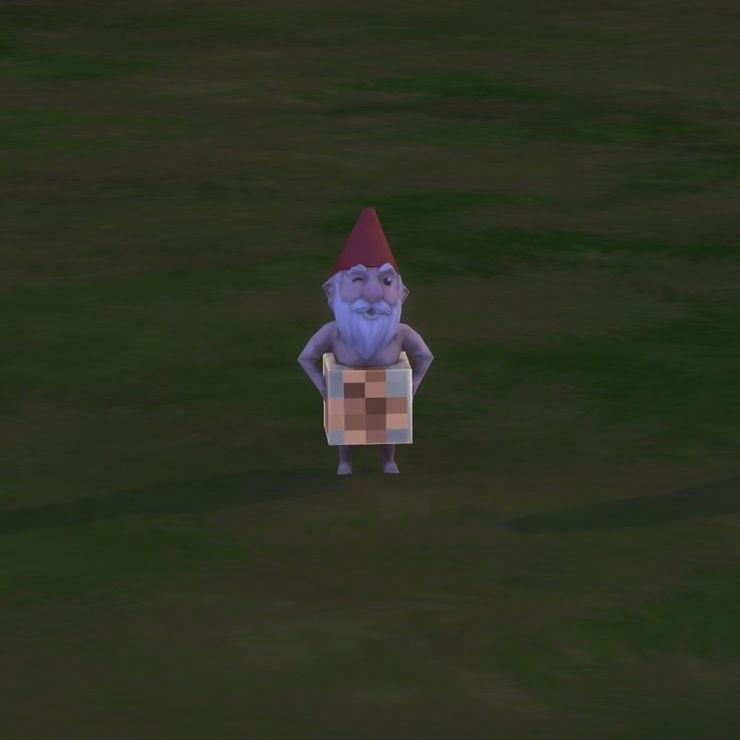 The Ghastly Ghostly Gnome
This gnome looks like a ghost. It will have a terrifying face along with some big dark eyes. It will be wearing a musty white outfit and have its arms stretched out. You can appease this gnome with fruitcake.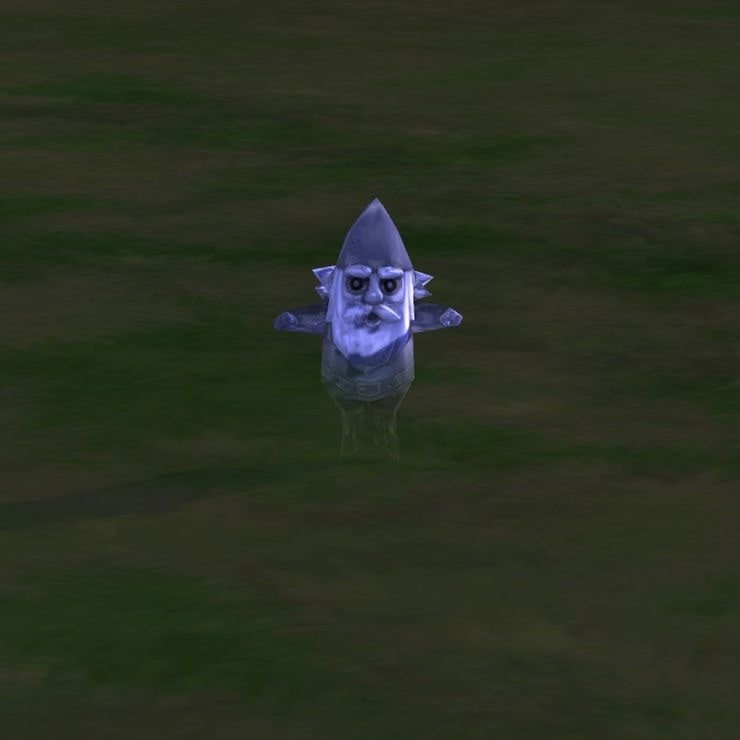 As the name suggests, the guardian of the galaxy is what inspired this gnome. It will wear a futuristic neon and blue patterned shiny outfit. The gnome almost looks like an alien with its triangle-shaped green beard made from tendrils. It will also be green in colour. To appease this gnome, you can give him a future cube.
Guardian of the Gnomelaxy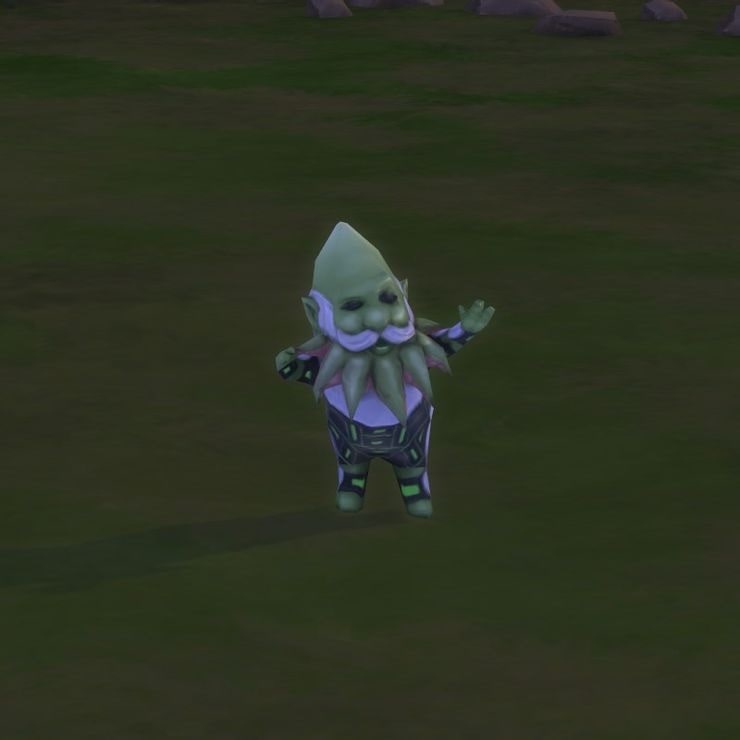 Appeasing your gnome is very important as if you do not succeed at pleasing them, they will run all-around your house and break a lot of things. They will also constantly shoot fire from their head and will not listen to anything. They may also cut off your electricity supply and cause a lot of chaos. To calm down the gnome, You Sim can apologise to them. However, most of the time, they do not accept an apology. If they cause many nuisances, you can sell them.