The creators of sims 4 based the game on real-life events. Love is subsequently a huge part of the real world. The Sims 4 romance Mods open you up to many different aspects surrounding love and relationships. Since Sims 4 has such a vast exposure and audience, the number of relationships Mods created every day is uncountable. To make it easier for you to choose from, we have listed some of the best romance Mods in Sims 4 below:
17 Best Sims 4 Romance Mods
Slice of Life Mod
The slice of life Mod helps make the game more realistic by adding features like crying, blushing, getting drunk, etc. It adds various emotions and romantic interactions to the game. Because this Mod aims towards making these relationships very realistic, most of it is very authentic.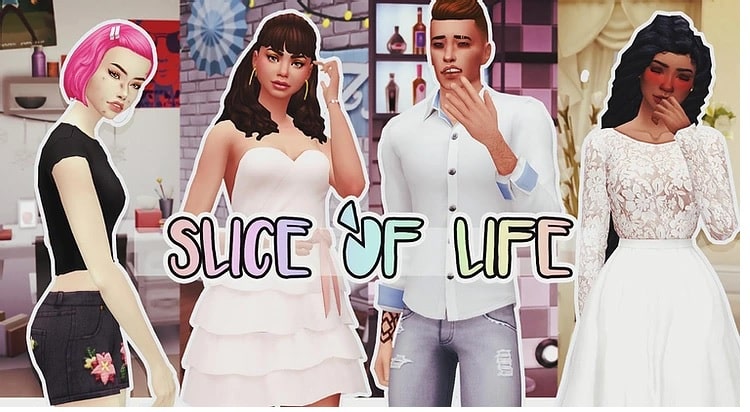 Improved relationships
If you are looking for more romantic interactions Mods, then this Mod is perfect for you. With the help of this Mod, you can improve your relationship and make it more romantic. The Mod will solve any arguments or disagreements that you and your partner may have, and will once again give you a healthy relationship. In addition, every action that you or your partner perform in these relationships would have major consequences.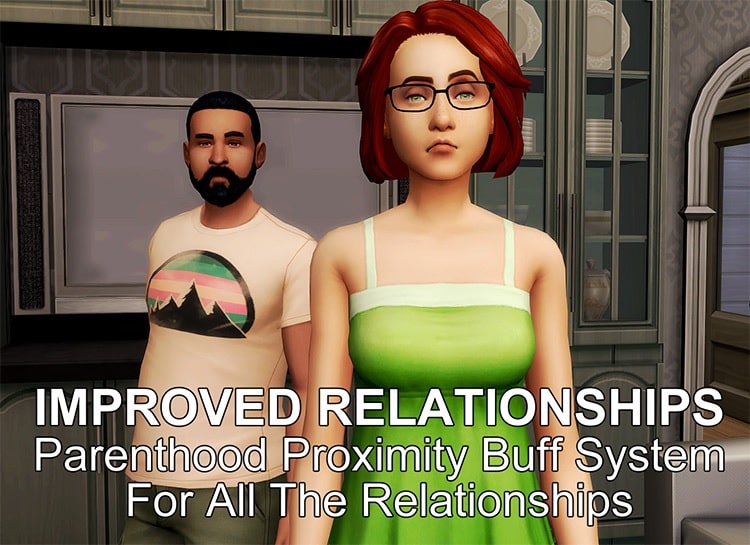 Romance Hug Improved
The romance hug improved Mod is another great romantic interactions Mod. Hugs are essential in a relationship. It is one of the best physical interactions for couples. With this Mod, you will be able to hug your partner in a better way. The original hugging feature of the game is not that realistic or great. Hence, this Mod is something that you should get if you wish to make your hugs better.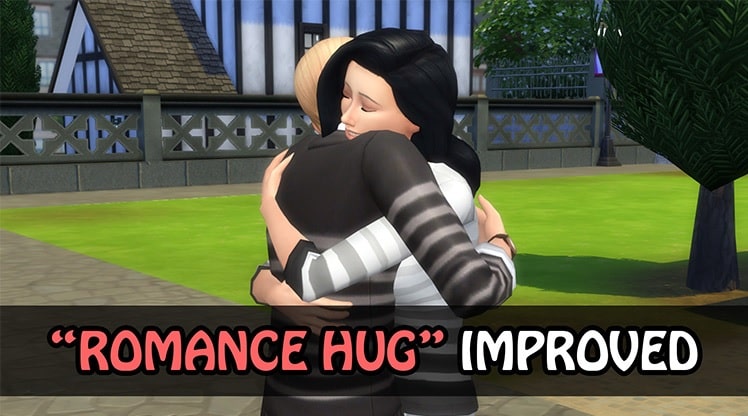 Teen adult relationship Mod
As we already know, in Sims 4, teenagers and adults are not allowed to get into romantic relationships. However, this Mod will let teens and adults get into a relationship with each other. Love is ageless, as they say, and this Mod makes sure to embrace that. Gamers needed the teen adult romance in the game for a very long time. Therefore, it is a highly popular Mod in the Sims 4 community.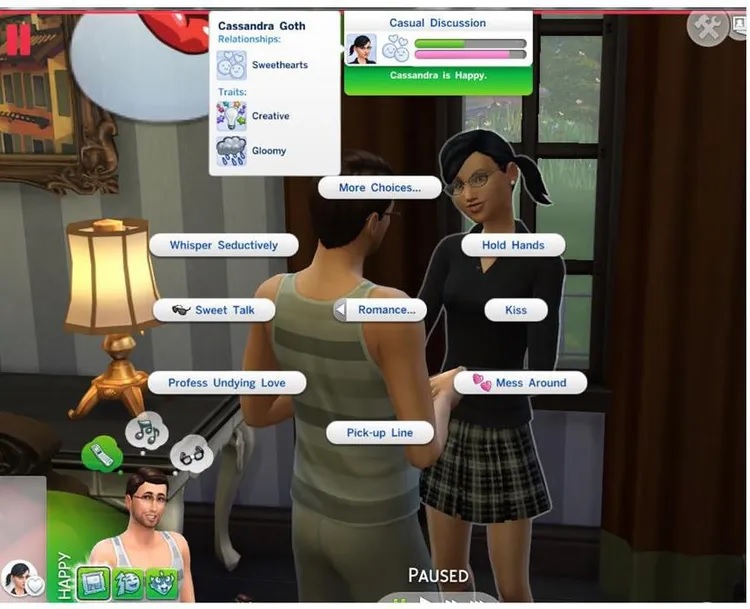 Child Romance Mod
Child romance and crushes as kids are something that we will never forget. Crushes and relationships at that age are the purest and innocent ones you will ever experience. In light of that, the creators made this child romance Mod. With the help of this Mod, you will be able to get into relationships as a child. Kids can become friends with their crushes and then date them later on.
The Simda dating app
The SimsDa dating app is a part of the Sims 4 dating Mod. With this dating app, you can find partners for yourself through an online app and date them. You can develop a crush on a sim with the help of a crush Mod. This dating Mod will allow you to call, chat and video call your crush using the SimDa dating app. You can get into various relationships, from casual flings to serious relationships. You can also go for blind dates or just simple nightstands!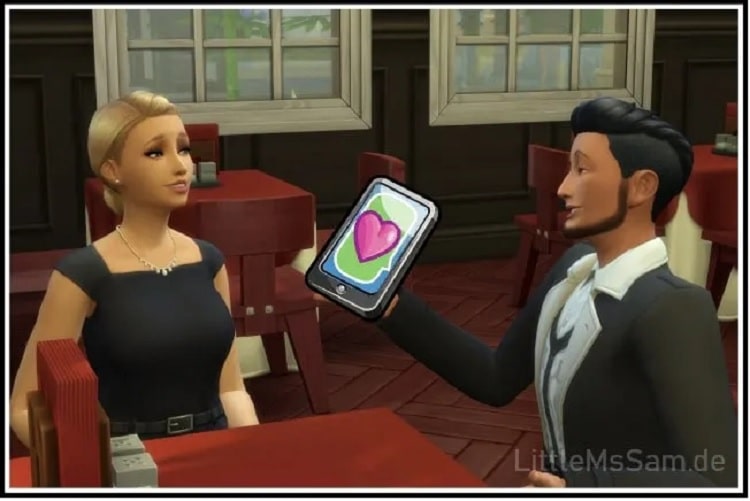 Autonomous proposals
This autonomous romance Mod will help you bring a little twist into your normal Sims 4 relationship Mods in the game. Due to so many romance Mods in the game, your sims' relationships and dating lives become predictable and monotonous. This Mod will allow your Sim to take spontaneous decisions and help add some spice to your basic relationships. With this love Mod, you will be able to propose randomly to sims without much history with them. Subsequently, this will make your game so much more interesting and fun.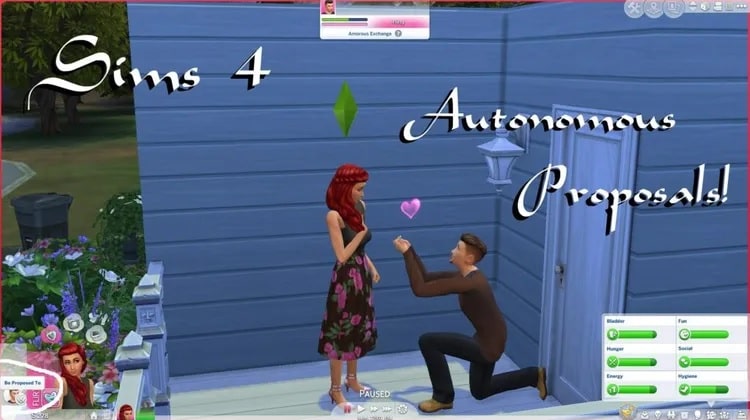 Pillow talk after woohoo
More romance Mods will allow you to have deeper relationships with your partners. This Mod is like a cuddle Mod that will let you cuddle, chat and snuggle with your partner. This Mod will help build a better relationship between your Sim and their partner.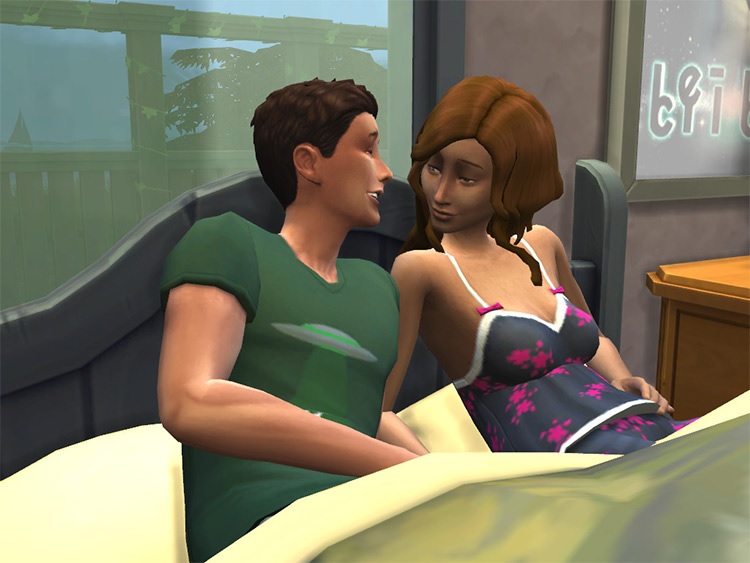 Kissing Mod
This Mod is part of the couple Mods in Sims 4. This kissing Mod will help you get a better kissing feature than the normal one offered by Sims 4. The kissing does not look real in the regular version, and the graphics are not that great. Therefore, to improve that, this Mod will help you get a kissing feature that looks a lot more realistic and romantic.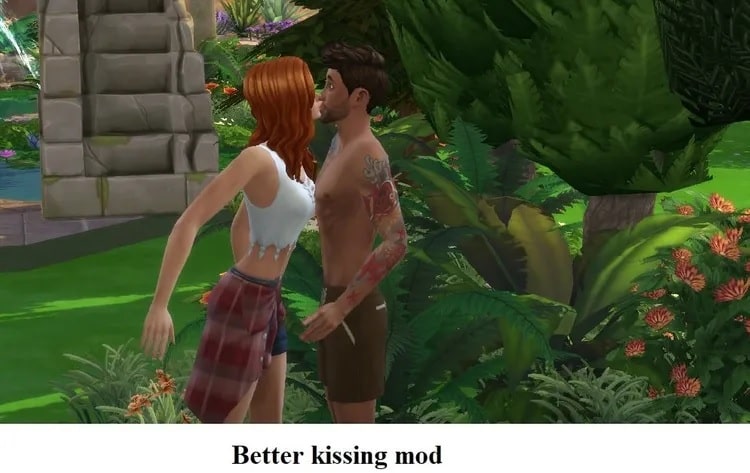 Passionate Romance
When it comes to dating and romance, there are many things included. This Mod will give you access to all of the items and allow you to experience almost everything that a couple can share. With this Mod, you can go out on dates, hug, have make-out sessions, take romantic selfies, etc.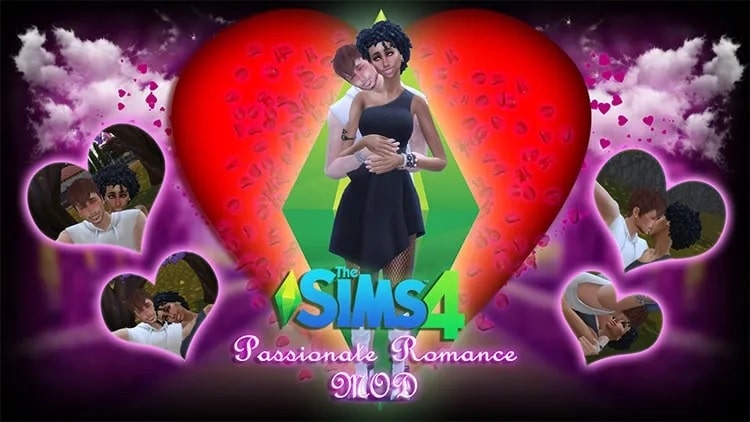 Sky gaze
Sky gazing is one of the most romantic things to do in a relationship. If you like to have cute and calm dates, this Mod is perfect for you. With the help of this Mod, you will be allowed to go sky gazing with your partner. You can lie down under the stars and stare at the sky. This Mod will make your Sim feel calm and loved. Your sims can also cuddle.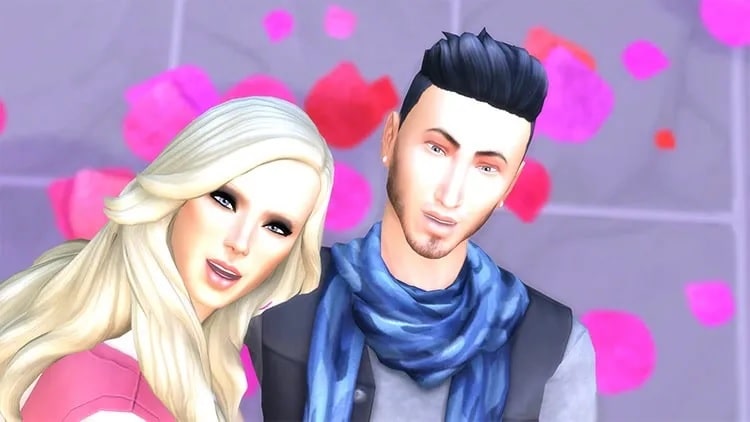 Slow Dance Mod
As a kid, I'm sure we all must have seen Disney movies and all the slow romantic dances in those movies. Those dances inspired the Mod's creators, and they have incorporated them into this Mod! With the help of this Mod, you will be able to do a slow dance with your partner or your crush. This Mod is one of the most loved Mods in the game as it is very magical.
Long-term Relationship Building
In today's generation, relationships usually do not last long. However, in this fictional world, this is something that the creators wanted to make sure of. With the help of this Mod, your Sims will have a relationship that is more on a deeper level. This Mod will help your characters get connected emotionally and have a mature and strong relationship.
MC WooHoo
This Mod is one of the best romance Mods in Sims 4. It has great graphics and is very functional, contrary to the other Mods in the game. In addition, one of the best parts of this Mod is that it offers well built and progressive stories.
The features provided by this Mod are some of the best. It provides options like relationship pregnancies, polygamy, casual fun between Sims who have no romantic history, and so many more. If you are a fan of intimate romance, this Mod is perfect for you!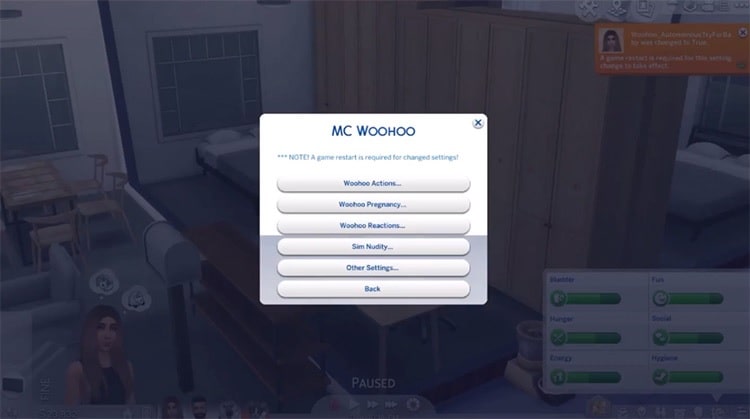 Road to Romance
This Mod is mainly known for its amazing interactions. You can do various things with this Mod because it offers you so many different options. This Mod will help you build a strong storyline and alter it according to how you want to. This Mod is like an interactive storyline. For instance, you can do various things with your partner like confessing, talking, dating them online, counselling, etc.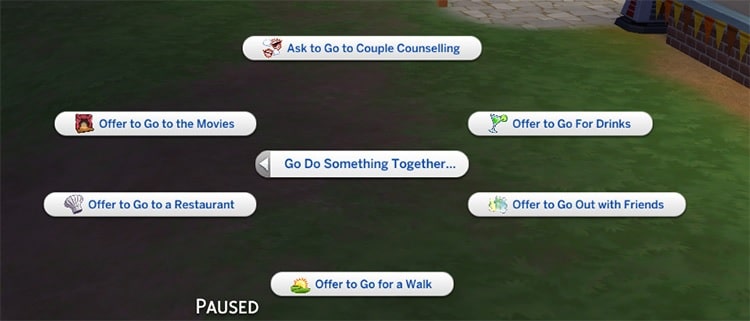 Wicked Whims
This Mod is one of the most famous romance Mods in Sims 4. The target audience of this Mod is mostly adults. This Mod offers various sexual and intimate interactions that you can use with your partner. It has multiple features such as an attraction system, periods for women, polyamoury, pregnancy risks, birth control and abortions. In addition, you can also customise your romance settings and create your features and play with them.
Wonderful Whims
If you are not a fan of sexual interaction and like real, genuine and innocent relationships, this Mod is for you. This Mod will offer you very realistic features which will make you feel like you are in a real relationship. It will give your Sims more personality and make them connect more at an emotional level. They will also have natural attractions, birth control, miscarriages, customisation options, abortions. However, the creators did not give these features much attention.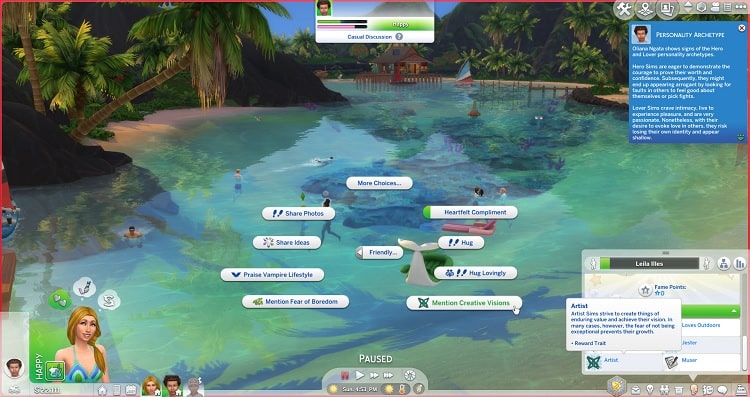 Realistic Reactions Mod
This Mod is mainly to give your Sims more romantic interactions. This Mod will offer your sims with various realistic romantic situations and a wide variety of options for interactions. This Mod is for you if you like slow heart-fluttering unrealistic scenarios. This Mod will also help you spice things up, adding more drama and realism to your game.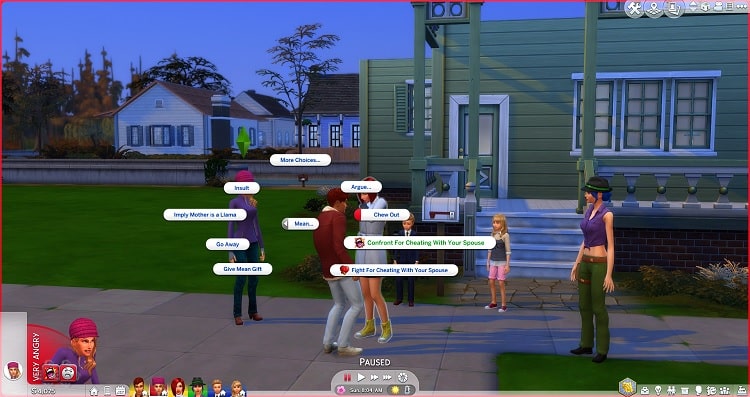 Sims 4 romance Mods are among the most important and used Mods in the game. Romance makes your game so much more fun and interesting. There are numerous types of more romance Mods available in the market, so make sure to try out as many as you can!