In Sims 4, nothing comes for free. Your sim would have to work hard and earn money to buy the things they desire. Even decorating your house or buying clothes, everything requires hard work on your sim's end. However, what if we told you a secret? What if we told you that there's a way to get all the things the game offers for free?
You heard it right! Sims 4 unlock all items cheat allows you to acquire anything you want without any restrictions or the need for simoleans. Isn't this a great loophole? Let's know more about it.
Sims 4 How to Unlock All Items?
There are certain steps you must follow to get the desired outcome, which is to unlock all items Sims 4, and they are as follows.
To enable cheats –
PC users – Click Ctrl + Shift + C to open the console box.
Xbox users – Hold R1, R2, L1, and L2 simultaneously.
PS4 users – Press RB, RT, LB, and LT buttons at the same time.
Once you follow this step as per your mode of gaming, input "testingcheats true" to enable the cheats. Now there are three cheats that you must enter at this point based on the category of the things you wish to unlock. We'll discuss that later. Close the dialog box, and your items will be available in the build mode. Use the same steps for all three cheat codes.
1. Unlocking Items that are Object Based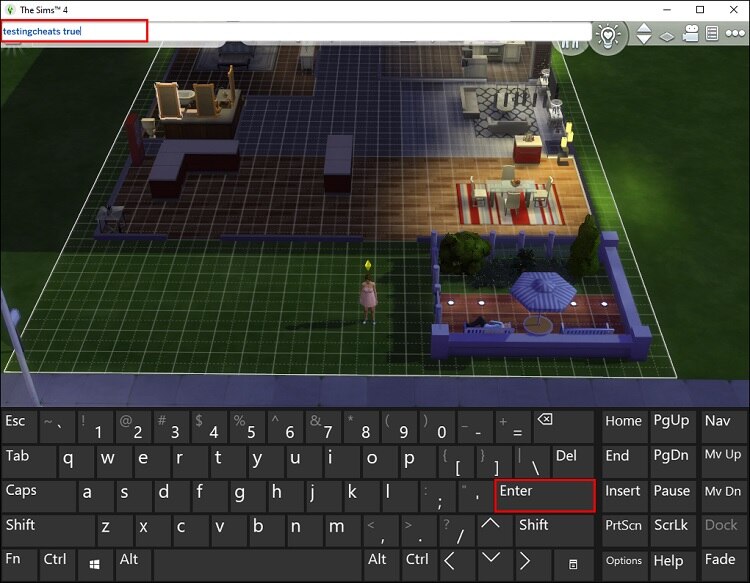 When you want to acquire all the items related to the objects category, then type in "bb.ignoregameplayunlocksentitlement" cheat code as per the steps mentioned above, and it'd unlock all objects you can use while playing the game would appear in your menu.
You can also use the "bb.moveobjects on" to place the objects as per your preference. You can move anything anywhere without any issues.
2. Unlocking Building Based Items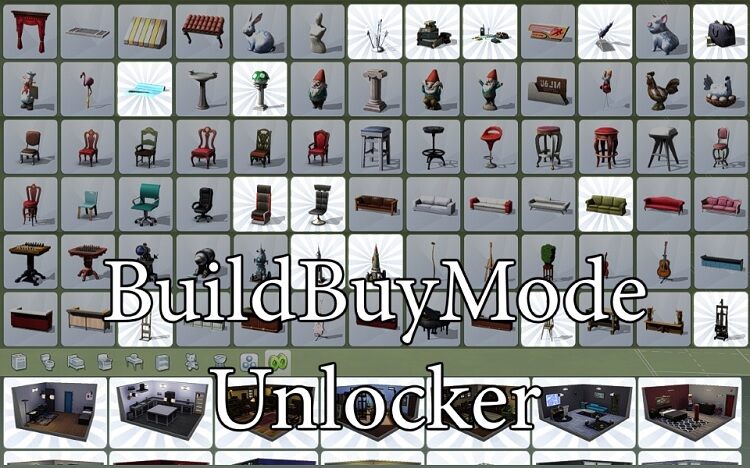 The second cheat code that you can use if you want all the commodities related to building to be readily available, then input "bb.showliveeditobjects," which would work wonders for you as you can get all the things required to create your dream home.
3. How do you unlock hidden items in Sims 4?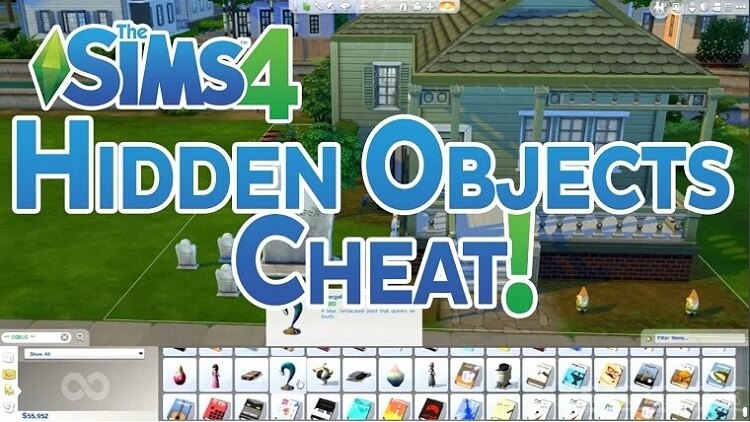 There are certain items in the game, such as a toothbrush, that aren't available in the build mode or anywhere. So if you want to unlock everything, enter Ctrl + Shift + C and type "testingcheats true"; a dialog box pops up where you can enter the "bb.showhiddenobjects" cheat. It'd give you access to all the things that you didn't even know existed. To make it easier for you to find these, search "debug" in the build mode's search bar, and all these things will appear in front of your eyes. These hidden things are also known as 'buy debug items.'
How Do I Unlock All Houses in Sims 4?
To access all the houses the game features, follow these instructions.
Click Ctrl + Shift + C and input "testingcheats true" to enable the cheats.
Input "FreeRealEstate on" cheat code to unlock every real estate in the world.
If you enter "FreeRealEstate true," then whichever house you wish to buy will become completely free of cost.
To disable this cheat, type "FreeRealEstate off" instead.
Conclusion
This is how Sims 4 unlock all items cheat works. It's quite an excellent feature because you no longer have to rely on your sim to earn money, and only then can you buy things or make use of items available in the base game only. There are endless possibilities that open up for you and your sims when you have access to everything the game has to offer and more. So try this cheat once and enjoy a luxurious virtual life.