DnD Strixhaven: A Curriculum of Chaos PDF teleports you to a magical place where your fantasies have a chance of coming true. Players have so much to look forward to when it comes to this mystical roleplaying game, so let's know more about it.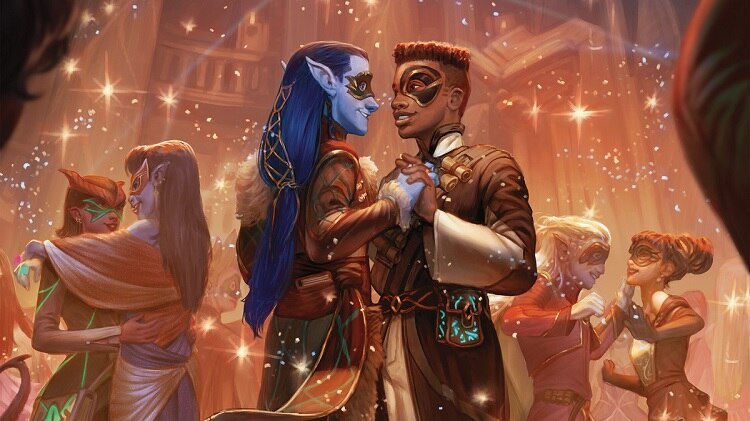 What is Inside this Strixhaven PDF?
This book revolves around Strixhaven University, which is part of the multiverse "Magic: The Gathering." The professors enlighten students about the many secrets of the world, and the players would play the role of students studying in one of the five colleges. Don't confuse this storyline as being all rosy, focusing on how the students navigate their lives, etc., because there are underlying sinister plots and mishaps that would keep occurring from time to time.
There are four adventures in the book, and each adventure is in correspondence to an academic year where the player(s) would go through several experiences in terms of friendships, romance, danger, educational pursuits, and so on.
The book's divided into seven chapters, along with an introduction.
Features of This Book
Now, there are several features that come along with this book, and they are as follows –
It consists of a poster map that displays Strixhaven's campuses on one side and location maps on the other.
Players would start their adventurous journey as first year students.
You'd get to see a different side of DnD through this roleplaying game.
You can play these adventures separately or merge them into one campaign and go from level 1 to 10.
The book also allows you to create a character with a new race, such as Owlin, the owl students in the university.
There are new character options in the Character Builder, such as backgrounds and feats.
It comes with unique spells and magic items.
It includes approximately forty magical creatures and NPCs.
You can add Strixhaven in any of the campaigns or worlds in Dungeons and Dragons while following the rules.
Where Can You Buy This Book?
This book is available on Amazon and on DnD Beyond Store as well.
Author – D&D
Release Date – 7th December 2021
Binding – Hardcover
PDF Size – 137 MB
Number of Pages – 211
Conclusion
Now that we've come to the end of this article, we hope you've understood what Strixhaven: Curriculum of Chaos offers you because it's a completely unique storyline that brings a fantasy world to the game. Players would be intrigued by the sequence of events and their role in it, so go ahead and get this pdf or book to make your gaming experience even more exciting.