Sims 4 is a diverse and inclusive gaming platform that accepts and respects its users. To make their users more comfortable, they have mods of all kinds so that the game can feel more realistic. They have users of all races, nationalities and genders who play their game. The Sims 4 black cc was made for all the black Sims 4 users to play in a comfortable environment. This cc has all aspects of the black culture so that the black users of the game can feel more at home.
Black Simblr
Tumblr is one of the best platforms for black simmers. It is one of the places where most of the black users of the Sims gather and share their thoughts and content. This is kind of like a safe space for the black community of the Sims. Over here, you will be able to find a lot of black Sims 4 mod creators, unique mods, custom content, and role-plays. You will also connect with other different black users of the game who you can later get close to and play with. This African American cc will help make your experience with The Sims as a black person more fun. This platform has some of the best Sims 4 black mods. Here is a list of some of the best custom content black creators that you can keep up with on Tumblr:
EbonixSims
Xmiramira
OnyxSims
Black Life Simz
Savage Sims
The Black Simmer
The black Simmer cc is a forum where various black simmers can come and participate. Over here, you will find a lot of different types of content and interactions for black simmers. You can come across a lot of other black users and feel at home here. You can also let out any of your frustrations or opinions on the game with thehelp of the African American Sims 4 cc. This forum has a lot of different custom content that you can play with. If you have any doubts or need any help with anything in the game, you can always ask anyone in this forum, and they will help you.
This is also like another safe space for black simmers. This form is not limited to just black people. Any other person can also participate in this forum to remain respectful to all the other black users. There are also a lot of black sims 4 cc clothes that this mod will provide you with. These clothes are highly realistic and represent black culture in the best way possible. You need to have these clothes! They have cute black clothing too. Another great cc that you can get is the ebony cc.
Must-haves for black Simmers
One of the most important things that you may need as a black person and user of Sims four is the Xmiramira Melanin Pack. This pack is essential as it will give you great melanin and skin colour. All the other melanin packs don't give your Sim a very realistic black shade of skin. Not only is the skin colour bad, but it is also very Ashy.
With the help of the Xmiramira Melanin Pack, your black Sims will get the perfect and beautiful black skin. This pack will give you 54 black skin tones that you can use for your sins. They will also give you a lot of makeup products that will suit your black skin. All the highlighters and glasses will also look great. The contouring of this pack is amazing too.
Terms and conditions
The creators of this mod have set certain terms and conditions so that the community can remain respectful and peaceful. You need to use their models in a certain way due to an honour system. This will help people respect the creators of these mods. They have also given the users a lot of free stuff like gigabytes, upon gigabytes, etc. This is great as it makes the game fun for a lot of black creators. Therefore, make sure that you respect all the terms of use that the creators have set for this mod.
Best black mods in The Sims 4
Line full lace wig
This is a hairstyle mod for black Sims. With the help of this full lace wig, you will get great hairstyles that will look perfect on your Sims. This mod has six different swatches to choose from. It is also hg compatible and comes in different textures and meshes.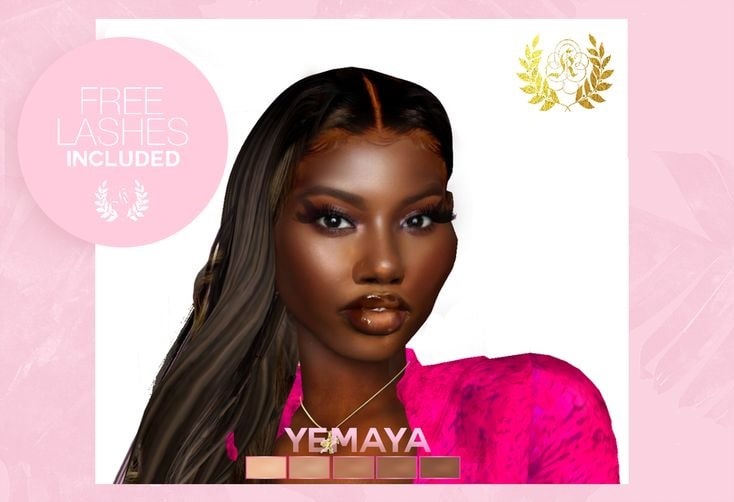 Skin-set 01
Skin-set 01 is a mod for different skin colours. This has all the shades of skin colours that black Sims would need. All of the swatches of the skins are beautiful and look great when they are used. This mod will give you more than 54 different swatches. They come in three separate packages. Sims of all ages and genders can use this mod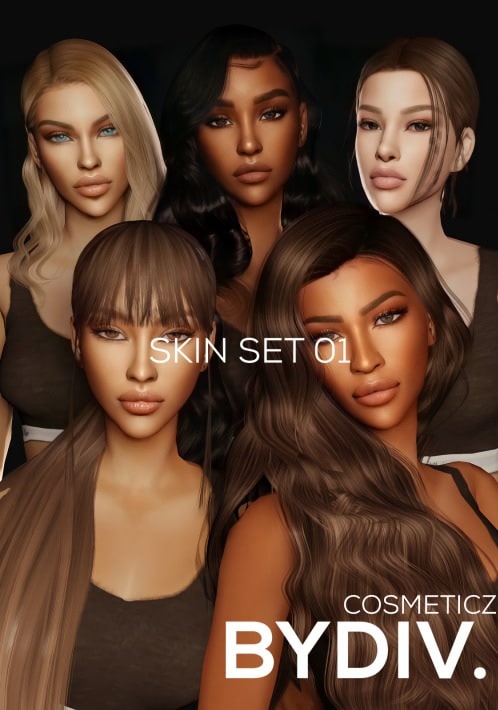 "Coi Leray" Braids
This is a mod that will allow you black Sims to have braids in their hair. Braids are a huge part of black culture, so this mod is essential. This mod has one swatch and is not compatible with hats. Teenage and adult Sims can use it.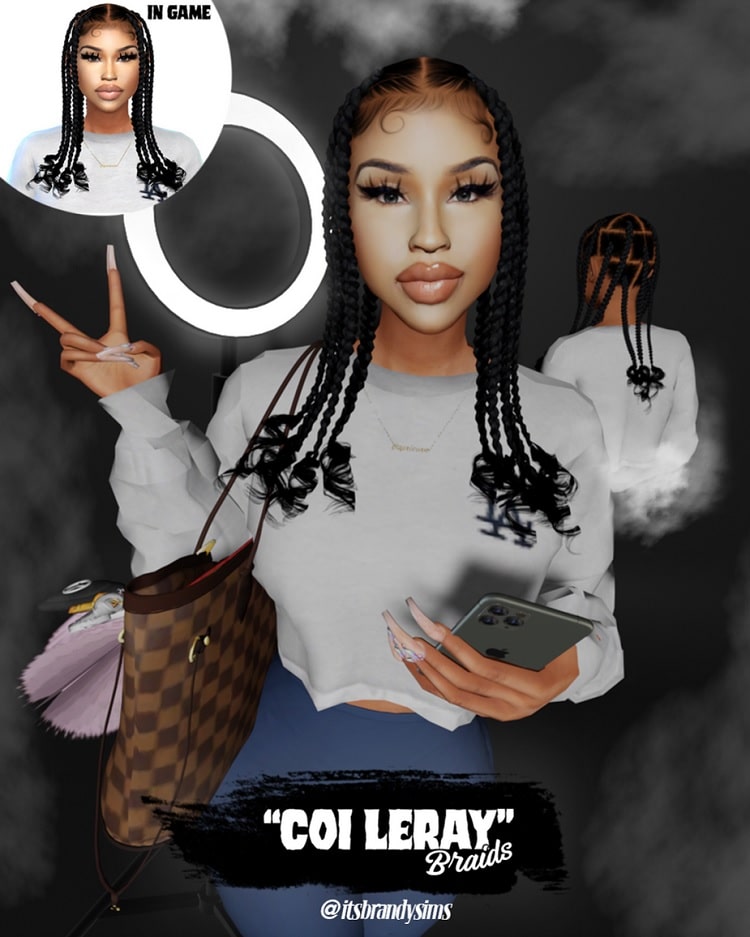 NODALETO HEELS | BADDDIESIMS
This mod will give your Sims some really cool heels that will make them look expensive after they wear them. The creator has designed these heels beautifully. The look of your entire outfit can be changed with these heels. You should definitely make your black Sims wear these heels as they are specifically designed for them and will look great when they wear them.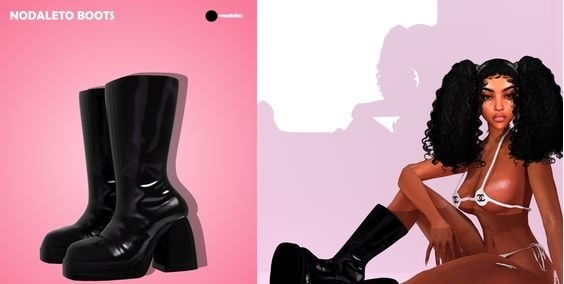 Glossy Gloss
This mod will give you Sims an amazing gloss that will make their lips look great. This gloss looks great on the lips and has amazon swatches. It will make the lips of your sims look more plumpy and full. This is perfect if you are looking for a gloss that your Sim can just throw on for a fancy party or just a casual dinner date.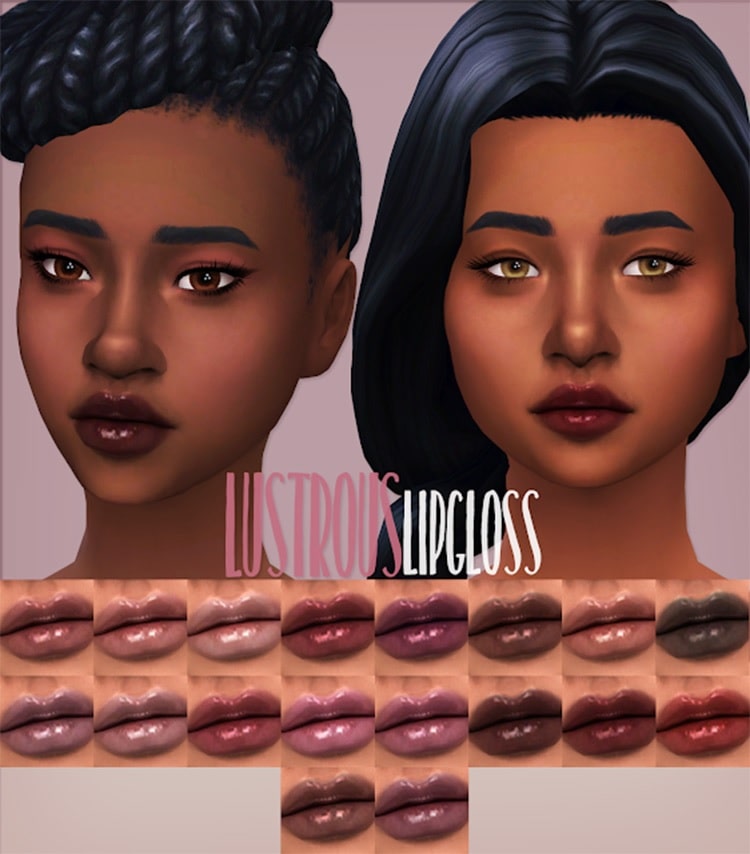 Sammiyah Butterfly Bun
This mod is a hairstyle mod for Black Sims that will make their hair look absolutely ethereal and gorgeous. With this mod, your Sim will get a bun and butterflies on it, which will look really pretty. This is a unique hairstyle mod. Therefore, you should try it out. This mod is not compatible with hats. It has two different versions and eight swatches. There are also five different butterfly colours that you can use
Darnell Skin
This is a black skin colour mod specifically designed for males. It has two different swatches. One is with eyebrows, and one is without eyebrows. This mod will give the skin of your Sims great texture and will make it look absolutely perfect.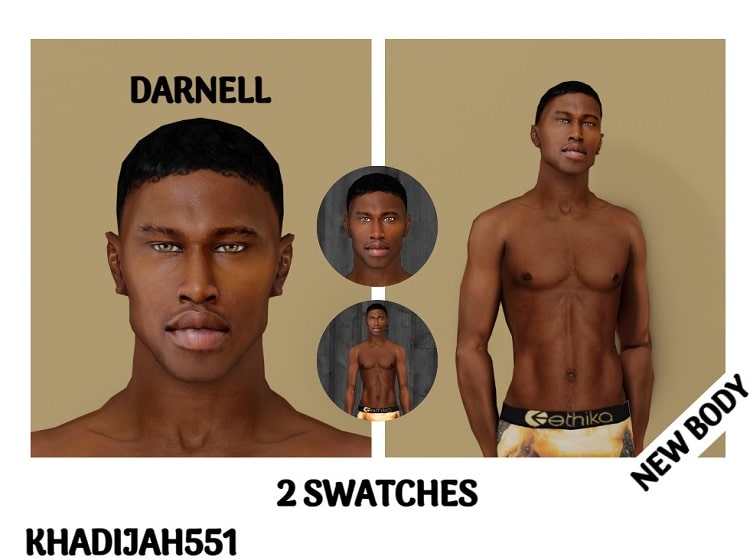 Salvaje Body Preset
This is a body preset that will give your Sims the perfect hourglass figure. The shape of this body is really fit with great curves. This mod is mostly for skinny Sims. However, it does have a slider that will allow you to make it thicker if you wish. If you want your Sim to have a skinny body but thicker legs, then this mod is perfect for you. Teenage and adult Sims can use this mod.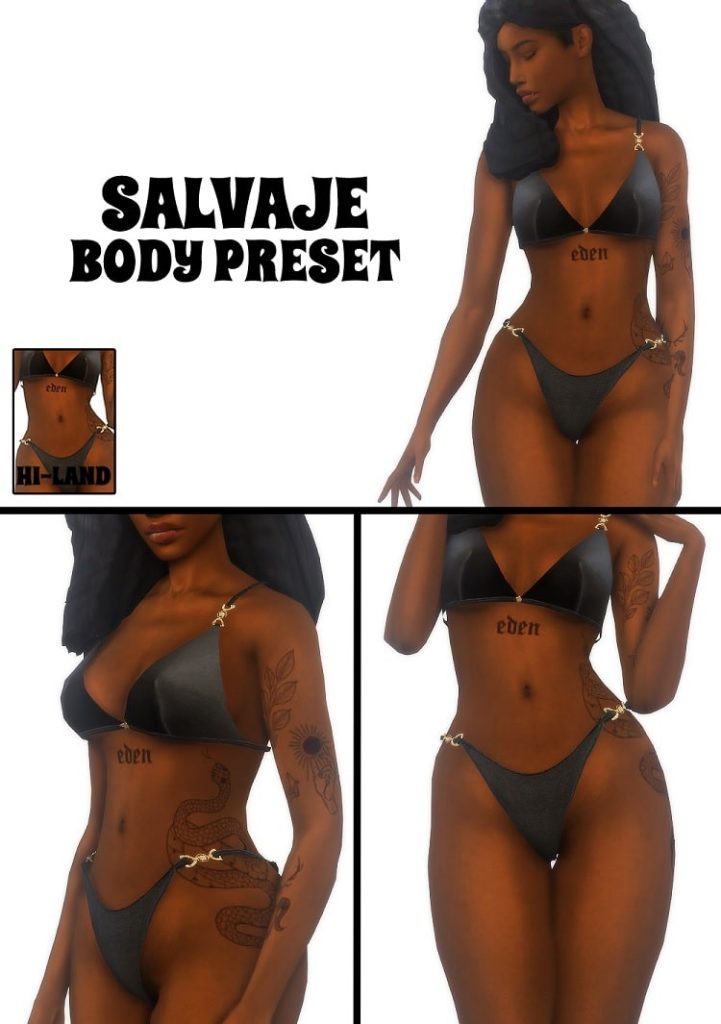 Hellen Full Lace
This is a beautiful wig that you can make your Sims wear. It has soft waves and is black in colour. The hair is also very thick and long, so it looks perfect if you are going for a more fancy and glam look. This mod has 4 swatches and is HQ compatible.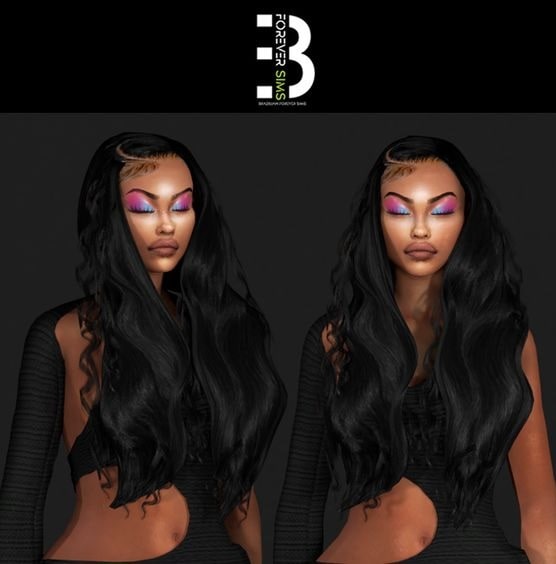 Jumpsuits Sets
If you want to dress your Sims up in pretty and glamorous jumpsuits, then you should definitely get this mod. This mod has some of the best jumpsuits in great colours and designs that look great on the bodies of your Sims. This mod is mainly for female Sims. This mod is HQ compatible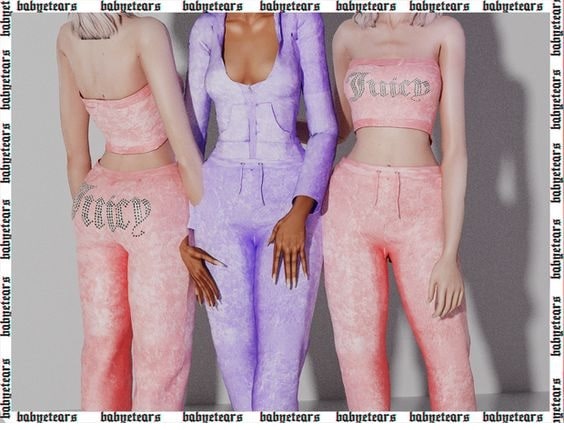 Skyla Big curls
Having big beautiful curls is also a great part of black culture. If you wish to give your black Sims long, thick, and curly hair to make your game more realistic, then you should surely get this mod. This hairstyle is great for all occasions as it is very simple yet looks very elegant
With this, we have come to the end of this article about Sims 4 black cc. We hope that this helped you and made your experience with the game a lot more fun and interesting.