As we all already know, Sims 4 allows us to choose various careers. Your Sims can even go for jobs and earn money to take care of their living. Different kinds of careers require different types of outfits and dress codes. You cannot wear your everyday casual outfits to work, nor can you wear an outfit suitable for another job at a different position. Therefore you need to make sure that you dress appropriately and go to work.
To ensure that your Sim is always dressed according to their job, you can use the Sims 4 change career outfit mod. This mod is perfect as it will give you a lot of different career outfits to choose from so that your Sim can always look good when they go for the job while still being appropriately dressed for it. You can also customise your outfits or choose from the list of some very unique and trendy realistic outfits.
The Sims 4 change career outfit cheat
Changing career outfits in the Sims 4 can always be a little difficult. Therefore to make this job easier for you, there is a cheat. The cheat is as follows:
Sims.modify_career_outfit_in_cas
This cheat is excellent as it will allow you to customise and personalise your outfits for your careers completely. We always have a different version of a career outfit in our head, which we won't get through the default already available outfits. Therefore to make your dreams come to reality, you can edit career outfit Sims 4 for your Sims to feel happier at your job. You can go all out and create the most unique outfit possible. Besides getting completely new outfits, you can also modify some of your already existing outfits with the help of this mod.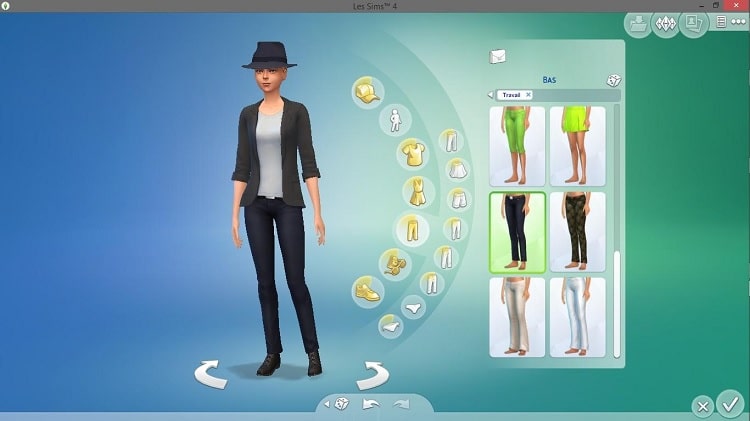 How to change career outfit Sims 4
If you want to know how to use this Sims 4 career outfit cheat in your game to change your career outfits, follow the steps below:
to get the cheat box on your screen, you need to press the following combination on your keyboard: SHIFT + CTRL + C.
After that, the cheat box will appear on your screen. You will see it in the left corner. There will be a search bar in this cheat box. It would help if you typed the following in this search bar: testingcheats true.
By doing so, you will access other cheats in the game to work.
After you have done the above steps, you can then go ahead and type the cheat for the Sims 4 change career outfits given above, which is as follows: sims.modify_career_outfit_in_cas.
Your game will now get changed into CAS mode.
After that, you can completely modify career outfit, customise or personalise your career outfits to fit your Sims so that they can go to their job in unique and creative outfits.
Once you change work uniform and select the clothes you want, make sure you save your career outfit.
If you don't save it, none of your changes will be applied in the game; therefore, it is essential.
You can now restart your game and continue normally. Your game will function as usual, just with different outfits.
This cheat will not affect any other interactions or features of your game, nor will it make any changes to your game
We have come to the end of this article about the Sims 4 change career outfit mod. We hope that it was of help to you.