A mods folder is arguably the most important feature of The Sims 3. With so many mods in your game, you need a place to store them all. This mods folder is exactly where all of your mods get stored, and therefore, it is quite a necessary attribute to the game. This article will give you all the required information that you may need to know about the Sims 3 mods folder.
How to download the Sims 3 mods folder
The steps for sims 3 mods folder download are:
You first need to go to a mod site that you like and install and extract your files from that site.
If you face any troubles, you can always contact the website managers.
To download these files, you will not need a WinRAR or a 7-zip.
You can use 'Keka' to unzip your folders if you use a Mac. As in windows, this function exists from default.
You should now be able to have your mods folder download complete.
Where do the mods and cc go after installation?
When you download any kinds of mods or cc's in your game, they all immediately go into the mods folder and then get stored there. If you have no mods folder, you will not be able to save them. This is so that you can use those mods whenever you want, simply by taking them from your mods folder. In Sims 3, your mods folder is in your Sims three folder, documents < electronic arts < the Sims 3.
You need to keep your user files in the following way: C:\Users\<Username>\Documents\Electronic Arts\The Sims 3
You need to place your game installation in your Digital Download version of the game.
You can also place them here:
C:\Program Files (x86) \Origin Games\TS 3 (64-bit – Windows)
C:\Program Files\Origin Games\The Sims 3 (32-bit – Windows)
You can place the original 2012 disk version of your files here:
C:\Program Files (x86)\Electronic Arts\The Sims 3 (64-bit – Windows)
Steps to create the Mods Folder
Follow the steps below to create a mods folder:
Follow this path: Documents\Electronic Arts\The Sims 3
You can also enter "electronic arts" in the search bar and browse for it.
For example, C:\Users\<username>\Documents\Electronic Arts\The Sims 3
After this, open the document.
Create a folder called "mods."
Right-click on the folder. After that, you can then select new>folder and then name it.
Make a new folder and label it "packages".
If you install package files, you can now store them in this folder. Download the Resource cfg file. Then save this in your mods folder.
To use this new file, you will now need to extract it.
Once you finish extracting it move your file from your resource folder into your mods folder.
To move your resource file, you need to unzip it. To unzip double click on the file. You can then copy the resource.cfg file and paste it in the mods folder.
Where is the sims 3 mods folder?
The Sims 3 mods folder location is here: C:\Users\<Username>\Documents\Electronic Arts\The Sims 3\Mods.
How to install Sims 3 mods?
To download mods in Sims 3, you need to have a monkey bar or a helper monkey to ensure that you have downloaded mods or hacks. Once you check this, you can then go ahead and delete the monkey bar or the helper monkey. Make sure that you also delete all your old Sims 3 path files. When you download mods, make sure that you download the latest updated versions of these mods to avoid conflicts.
To install the Sims 3 mods, follow the steps below
Close the game: Make sure that when you are installing your mods, your game is closed as it may cause crashes.
Open Windows Explorer on Windows PC and Finder on Mac: Click on the icon which has a folder with the blue clip on your Windows Explorer. If you use a Mac, you can find an icon that looks like a blue clip with a white smiley face. Mac will locate this icon at the bottom of your screen.
Modifying in The Sims 3
You need to make sure that your game accepts your mods, so click on your Sims three documents folder and then follow the steps below:
Select documents by clicking on them. (On the left-hand sidebar)
"Electronic Arts folder," for example.
Go to the mods folder.
After that, open your mods folder.
Once you finish these steps, you will make modifications in Sims 3.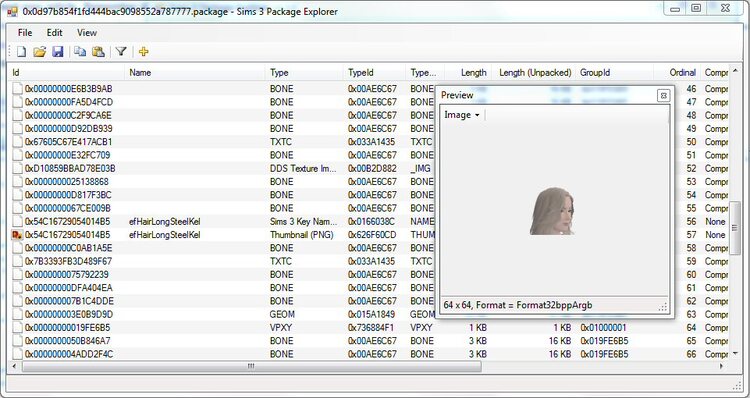 Download The Sims 3 Mods
Follow the steps below if you want to know how to add mods to Sims 3.
Go on the web page and find a download link for your mods and cc's.
Then click on the install option. After this, you will be able to download the Sims3 FrameworkSetup.zip file.
Extracting the. Package files?
To extract the .Package files all you will need to do is unzip the Frameworksetup.zip file. If you use Windows, you can unzip your files using the default Windows zip program. If you use a Mac, you can download keka to help you extract and unzip your files.
Check the new folder
The FrameworkSetup file. Consists of Overrides, Packages, and resources. cfg folders.
Test the mods
Two files are in the package folder; these are the nobuildsparkles. package and nointro. Package files. You know that your mode works perfectly if you see no angel or sparkle animations when you start your game. This function usually happens when you put up walls and fences.
How to check compatibility: Download your model for Sims 3 and not Sims 4. If you accidentally download the mods made for Sims 4, there will be conflicts when you use it in Sims 3. Click on Sims three and then click on download in the upper left corner to avoid this.
How to retrieve your mod from the compressed file: To retrieve your mod from a compressed file, you can use WinRAR or 7-zip. This is because your mods usually get saved in WinRAR and 7-zip.
How to shift the package files to your package folder: You can shift them into your package folder by extracting them and saving them into your Sims 3 document folder. Follow this path: Documents > Electronic Arts > The Sims 3 > Mods > Packages.
Make sure that you are installing mods one at one time. If you download more than one, you might face conflict.
Re-start the game: you can also check the compatibility of your mode by restarting your game. If your mods work when you restart the game, then they are compatible. However, if your mods do not work after you restart your game, this means that they are not working.
Manage your content: In brief, to make your game function more smoothly, you can organise your mods and manage your content. To do this, follow the steps below:
Go to the packages folder.
Right-click on anywhere in the folder.
Press 'New' and then choose 'Folder.'
The game will create a new fresh folder.
You can now go ahead and name this new folder.
How to find the right modifications
To find the right modifications, follow the steps below: NRaas website, Mod the Sims, Awesome Mod, TheSimsResource.com, and content blogs such as My S3 Blog.
Download mods that are compatible with your passion level: Mods can often cause a lot of conflicts and disruptions in your game. Therefore it is necessary to download mods that match your patch levels to function smoothly. A few websites that offer smooth functioning modifications are the NRaas website, Mod the Sims, Awesome Mod, TheSimsResource.com. There is also a content blog called my S3 blog which you can use.
Download mods that help you debug your game: Bugs are a very annoying conflict that occurs due to models. It will be great if you download mods that will help you to debug these problems and play smoothly. These will also avoid any kind of chaos and disruptions in the game.
Find other moderations: Many other moderations do the same jobs as mods. If you want to play your game with the mods without any conflicts, you should find other restraints.
Update moderations if you patch your game: The moment you download a mod or an expansion pack, it is important that you upgrade all of them so that they don't cause any problems within the game.
We have come to the end of this article about the Sims 3 mods folder. We hope that it was of help to you and gave you more information about mod folders.