The unexpected can occasionally result in unanticipated faults in the lively virtual world of The Sims 4, and one such problem that gamers might run against is corrupted custom content (CC).
Custom content improves the game by enabling users to customize their Sims, create elaborate constructions, and add distinctive components.
However, incorrect or out-of-date CC can cause game crashes, strange visual effects, and even ruin the experience. This post delves into The Sims 4's flawed CC detection and repair techniques.
Understanding the causes of CC-related issues is essential because they might range from mismatched patches to clashes with current game changes.
We'll look at systematic approaches to find problematic custom content using both in-game and outside tools.
This article provides the knowledge to maintain a smooth and engaging gameplay, ensuring that your Sims 4 experience remains as captivating as ever, whether you are a seasoned simmer or fresh to the world of mods.
The Sims 4: Finding and Fixing Broken Custom Content (CC)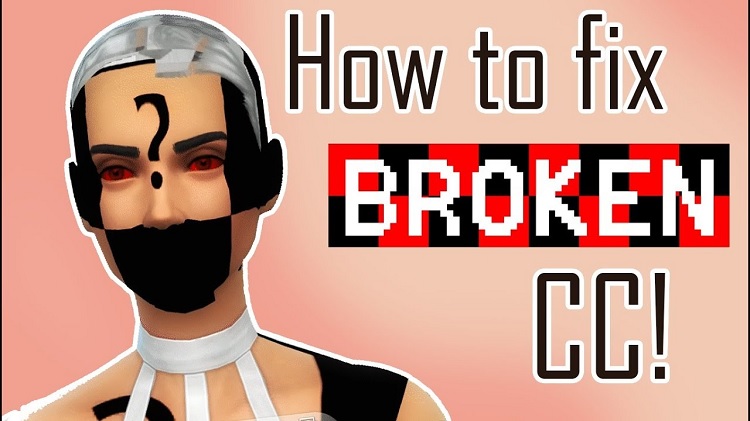 The Sims 4's gameplay benefits from adding Custom Content (CC), although discovering faulty CC can be annoying. Here are three techniques to effectively spot and handle damaged CC:
Step 1: Manual Deletion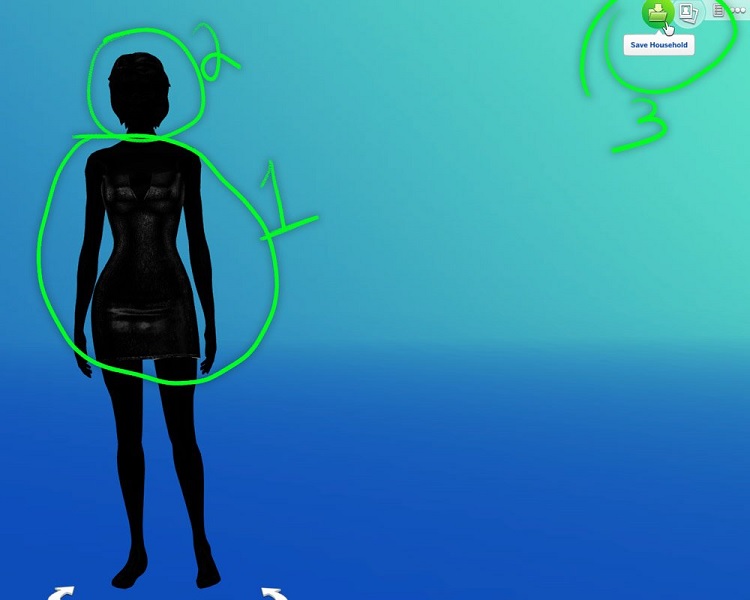 The Sims 4's malfunctioning CC can be located by manually searching and removing files. However time-consuming and challenging, this strategy is a good choice for individuals familiar with their CC collection. Here is how you can move forward:
Open the "Mods" folder containing all of your CC.
Check the game for any errors after removing one CC folder.
If the issue continues, keep removing CC folders one at a time and testing the game after each removal.
You've probably found the troublesome CC when the problem goes away.
Remember that this method can be time-consuming, especially if you have many CC files.
Remember, you can concentrate on searching only that category for damaged files if you know which exact CC type is creating problems.
Step 2: Utilizing The Sims 4 Tray Importer
Locating and eliminating corrupted content with The Sims 4 Tray Importer is standard practice. It improves efficiency and simplifies the process of managing your CC. This is how it goes:
Besides simply downloading and uploading CC and mods, it can spot corrupted or missing CC files.
The Tray Importer identifies missing CC files and highlights broken files as it reviews your CC and Mods.
You can decide whether to remove the corrupted files or look for the missing ones online.
The Tray Importer is a well-liked option for handling CC-related problems due to its efficiency and quickness.
Step 3: Using the Sims 4 Mod Checker
Like the Tray Importer, the Sims 4 Mod Checker helps discover and fix flawed CC. This is how it goes:
Software that automatically examines your whole Mods folder is called The Sims 4 Mod Checker.
It creates a thorough list of every CC and mod in your folder.
-This utility alerts you to outdated or damaged library downloads.
Following the scan, you can manually access the issue directories and remove the corrupt files.
Finding and handling broken CC is made easier with The Sims 4 Mod Checker, making it a practical choice.
The Sims 4 Mod Testing and Management
Following these instructions is essential to ensure a smooth operation without potentially harming your game when testing for faulty mods in The Sims 4. Here is a thorough manual on how to try and control mods:
1. Back up your saved data:
Make a backup of your saved data before you begin testing mods to protect your game progress. By taking this preventative measure, you can be sure that your essential data will be safe even if something goes wrong.
2. Isolate the mod:
Streamline your testing procedure by eliminating all files from your Mods folder besides the one you're presently testing to identify defective mods correctly. This targeted method aids in identifying the particular mod causing problems.
3. Dispose of Localthumbcache:
Removing the localthumbcache file before testing is crucial to ensure mod compatibility. This file containing a memory cache linked to mods must be removed to facilitate accurate testing.
4. Launch the game:
Launch your game after isolating the mod and clearing the cache. Keep a close eye on how it acts when the mod in question is applied. There is a reasonable probability that the mod is broken if the game won't start or has problems.
5. Reporting Mods That Are Broken:
It's beneficial to alert the mod's creator if you encounter a broken one. This helps them confront the issue and start working on a solution.
You can do this via social networking sites or apps like Discord. Observing the creator's updates or pinned posts might also give you information on compatibility initiatives.
Fixing Compatibility Issues
The next step to take if some of your favorite mods are broken is as follows:
Get in touch with the author to learn about current compatibility initiatives.
Follow the creator's posts to stay informed and get updates on the development.
Removing Faulty Mods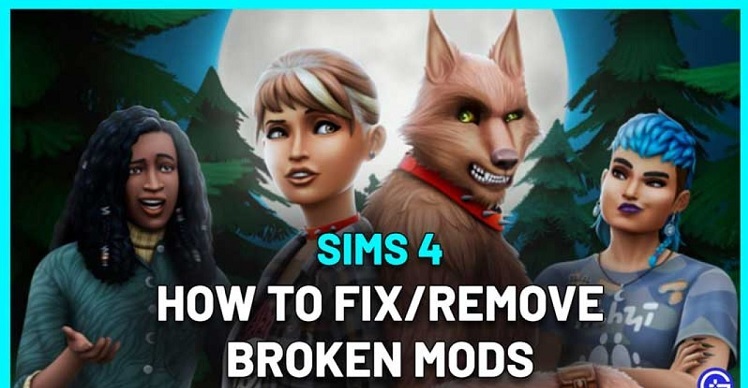 These procedures should be taken to manage broken mods:
Method 1:
The Tray Importer utility can remove corrupt custom content (cc).
Method #2:
Delete damaged mods' associated directories manually by doing the following:
1. Stop playing.
2. Find the file's location: Electronic Arts Documents are under C:Usersyourusername in The Sims 4.
3. Find the folder for MODS.
4. Transfer all mods to your desktop momentarily.
5. Test the game's functionality before gradually reintroducing mods by putting them back into the "MODS" folder.
Maintenance Steps
If a mod disrupts your game, delete it and wait until it has been updated to work with the most recent version.
Frequently delete the localthumbscache.package file to clean the Sims 4 cache. This
guarantees the thorough removal of mods and guards against their possible return.
Advice From the EA Community Manager
To ensure complete cache clearance, the EA community manager suggests doing the following actions:
1. Remove localthumbscache.package from the cache directory under Documents/Electronic Arts/The Sims 4.
2. Remove files with the.cache extension while keeping the directories.
3. Delete the cachestr folder's contents, excluding the leading directory, to empty it.
4. Eliminate the onlinethumbnailcache folder as well, if it exists.
By following these rules, you may successfully test, maintain, and debug mods in The Sims 4 while guaranteeing a fun and stable gameplay experience
.
Effective Ways to Repair Damaged or Issues Custom Content (CC) in The Sims 4
Coming across faulty or broken custom content (CC) in The Sims 4 can be annoying, but workable fixes are available.
Consider using the Sims 4 Tray Importer from L'Univers Sims, a dependable tool for handling CC-related issues if you're having CC issues.
1. Make use of the Sims 4 Tray Importer.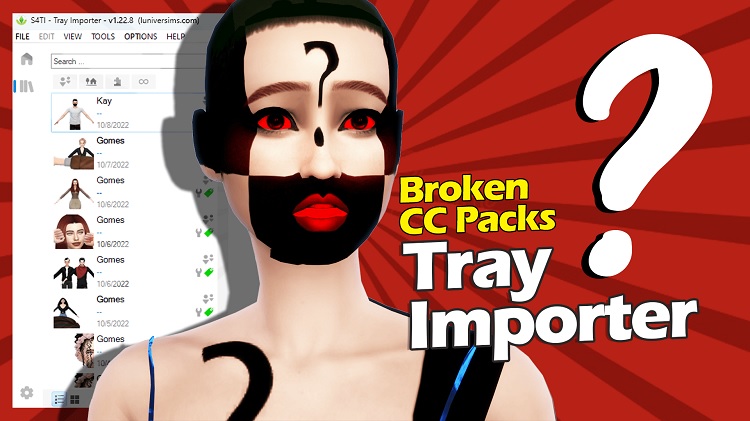 The Sims 4 Tray Importer provides a valuable, approachable solution for fixing corrupted or malfunctioning CC. To use this tool to resolve CC difficulties, follow these steps:
From the official website, download The Sims 4 Tray Importer. It's a secure, cost-free application that runs independently of your Sims game.
After installation, utilize the Tray Importer to easily find and remove any faulty CC items.
Additionally, you may use this tool to remove unwanted items from your library to declutter it effectively.
Save a Sims 4 household that has Sims wearing the damaged CC to get things started. Save a room or lot for the build/buy CC.
Use the available filters in the Tray Importer to access your library and browse through the homes, lots, and rooms.
Determine the family or the broken CC (they may be called "broken" or anything similar).
Go to the files tab to remove a household, room, or lot without erasing the CC. Just click, then select "Show containing folder." Directly delete the files from the folder.
2. Identify and Repair Broken CC: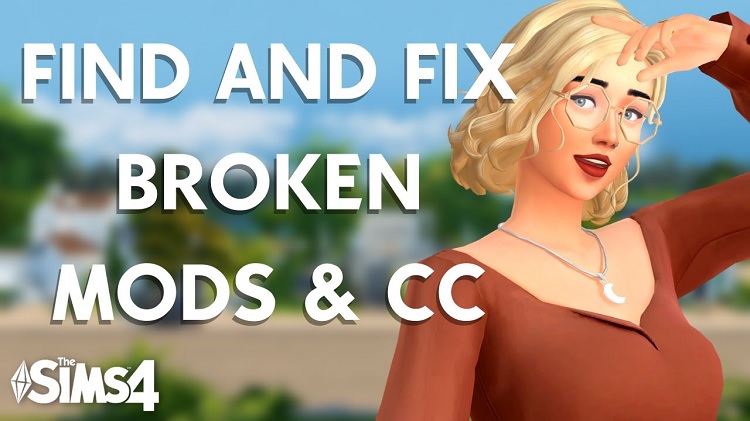 To locate faulty CC in a home, use the following actions:
In the Tray Importer program, select the CC tab.
View the list of CCs currently in use for the chosen home, space, or lot.
Broken or missing CC will be red-highlighted.
To find missing CC, right-click and select "Find on Google" (be sure to fix any problems that can prevent this function from working first).
A browser tab containing the CC's host websites will open. Add the missing CC to your mods folder by downloading it.
3. Remove CC that is Damaged:
Observe these measures to remove defective or damaged CC items successfully:
Select the affected items in the Tray Importer's CC tab.
To access your Sims 4 mods folder, right-click and select "Show in folder".
Separate windows will open, highlighting the selected items in your mods folder if you select numerous items for deletion.
By selecting delete in each window, you can remove each item one at a time.
You may speed up locating, repairing, and eliminating problematic or malfunctioning CC in The Sims 4 by using the Sims 4 Tray Importer.
This method guarantees a smoother gameplay experience without the difficulties of broken custom content, and it provides an accessible option for gamers who utilize a lot of custom content.
Conclusion
Successfully resolving difficulties with corrupted custom content (CC) is essential for maintaining a seamless Sims 4 gameplay experience.
The game's immersive environment may be disrupted by crashes and glitches caused by this type of corrupted CC. The Tray Importer, the Mod Checker, and manual CC removal have all been covered in this article's discussion of remedies.
The process is streamlined by the Tray Importer, which highlights and replaces damaged or missing CC. The Mod Checker simplifies the process of looking for damaged or outdated CC.
The actions of backing up, isolating mods, clearing the cache, and reporting concerns are essential for effective mod testing and administration. It's advised to get in touch with mod writers for updates.
Ultimately, using the Sims 4 Tray Importer and following the maintenance instructions guarantees a smoother and more pleasurable experience, especially for players who prefer custom material.