The benefits of pet companionship are waiting in the dynamic world of The Sims 4, where imagination knows no limitations. This article will help you find the ideal pet for your Sim's lifestyle, regardless of whether you are an experienced player or a novice.
We'll look at how these digital friends can improve your Sim's life and create new chances for gameplay, from obedient dogs to mysterious birds. Prepare for a touching and occasionally amusing pet ownership trip in The Sims 4!
The Sims 4 Pet Creation Guide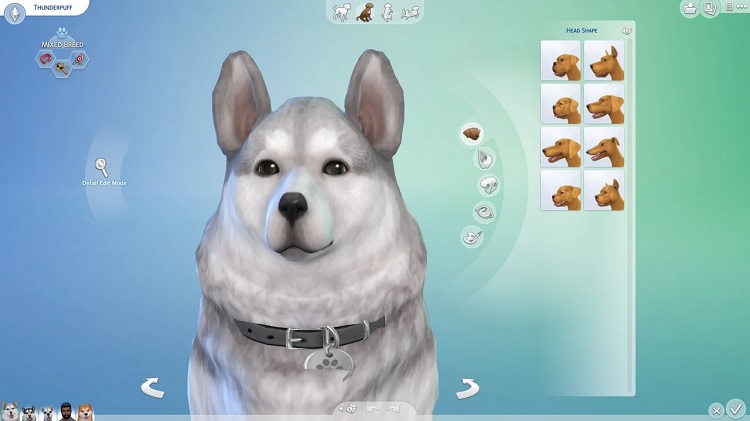 Creating your ideal cat or dog friend in The Sims 4 only takes a few easy steps. Follow these steps to add a particular kind of pet to your virtual home if you have one in mind:
1. Access the Character Creation Menu:
Launch The Sims 4 and begin your gameplay session to get started. Go to the "Add a Sim" icon in the screen's bottom left corner to start making your pet.
2. Select "Add a Pet":
Several options are available after selecting "Add a Sim" from the menu. Find the "Add a Pet" option among these choices. Selecting this will start the creation of your furry friend.
3. Pick a Pet's Characteristics and Appearance:
Various customization options are available in The Sims 4, including creating a mixed-breed pet. If you choose this path, you can learn which animals were bred to develop your pet. The choices you make have a significant impact on how your pet behaves and looks.
4. Perfecting Mixed Breeds:
Examine your mixed-breed pet's characteristics and physical characteristics after you've finished crafting it. Fear not if you discover that the result differs from what you were hoping for; you can change these qualities before returning to the game's environment.
5. Including Pets in Already Existing Worlds:
Follow these procedures to quickly integrate a new pet into your virtual habitat. Pause the game activity and access the pause menu. Select the "Manage World" option from there. Find the lot where you want to include the pet and click "Manage Household."
You may create and raise your dream pet in the world of The Sims 4 by following these simple instructions. You can customize your companion's appearance, features, and behavior using the tools in the game, whether you're looking for a specific breed or hoping to create a unique mixed breed.
Finding a Pet to Adopt
The Sims 4 pet adoption instructions are provided below, along with information on other ways to get pets, such as through DLC packs.
1. Adoption of a computer:
To start, have a Sim interact with a computer in their house.
Choose "Household" from the list of alternatives.
Depending on your taste, select "Adopt Cat" or "Adopt Dog."
The game will then ask you to choose a particular animal to adopt.
2. Telephone adoption:
Launch the phone interface for your Sim.
Select "Household" from the menu.
Coosing "Hire a Service."
Following the call, select "Adopt Cat" or "Adopt Dog."
You can choose the pet you want to adopt from a list of those up for adoption.
3. Choosing a Pet:
Your new pet will quickly integrate into your household when you adopt a cat or dog. If your home has room for more Sims, you can go through the adoption procedure more than once.
4. Extending Past the Limit:
It's crucial to remember that there can be a maximum of 8 Sims per family. You may need to look at household limit modification methods through user-created content (mods) if you want more pets than this limit permits.
Obtaining Pets through DLC Packs
Through its downloadable content (DLC) packs, The Sims 4 provides a selection of animals and pets as companions. You can get pets from various expansion packs in the following ways:
1. Cats & Dogs (Cats & Dogs Expansion Pack):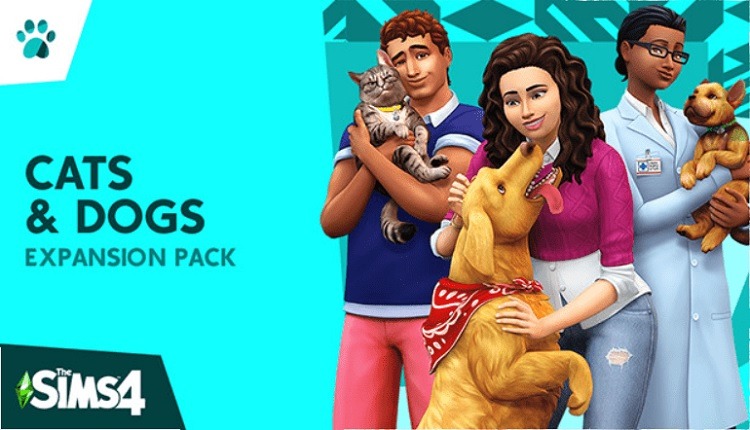 n CreateASim (CAS), customize cats and dogs.
You can also adopt cats and dogs online or over the phone.
Your Sims might be able to become friends with and eventually adopt stray animals in some game locations.
2. Cows & Llamas (Cottage Living Expansion Pack)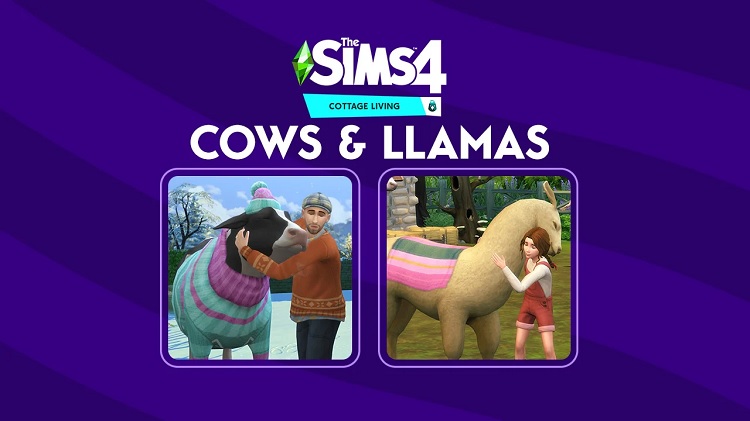 Spend money on an animal hutch in Build/Buy mode.
Put the shed on your property.
Click the shed to buy cows or llamas in the Build/Buy mode.
Along with companionship, these animals supply resources like milk and wool.
3. Chickens (Cottage Living Expansion Pack)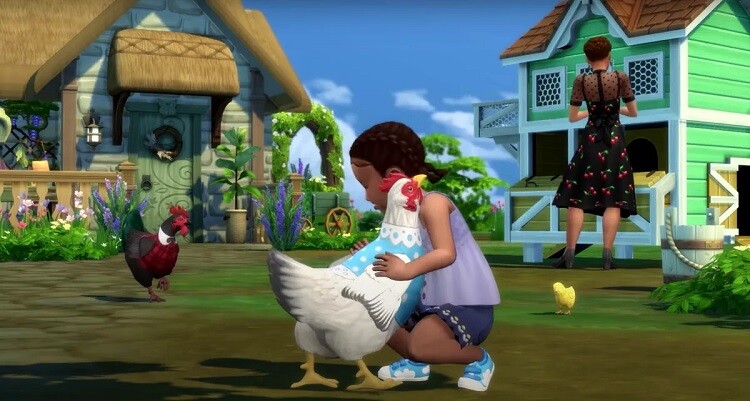 Purchase a coop in Build/Buy mode to get chickens.
Put the coop on your property.
Purchase chickens and roosters for the coop.
You can hatch eggs for more chickens in coops.
4. Raccoons and Foxes (Cats and Dogs Expansion Pack):

There is potential to find raccoons and foxes up for adoption, and these unusual "breeds" of cats and dogs can be developed in CAS. In the Cottage Living expansion, wild foxes also make an appearance. However, they cannot be kept as pets.
5. "Bunnies & Birds" from the (Cottage Living Expansion Pack):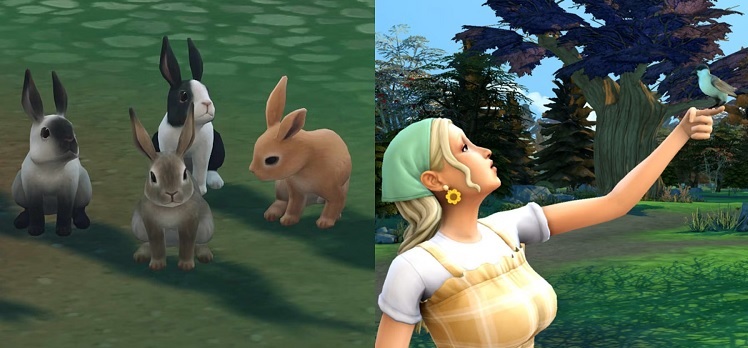 To engage with these animals, place bird stumps or rabbit stumps on your property.
Bunnies and birds made friends sending gifts and helping in the garden.
6. Rattles (My First Pet Supplies Pack):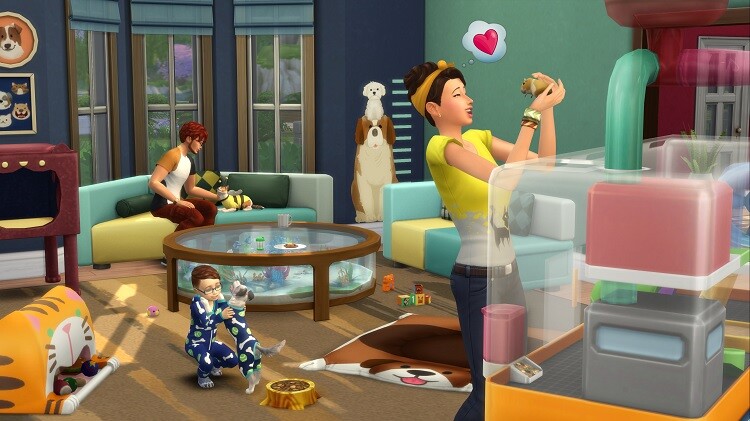 Make a rodent habitat purchase in the Build/Buy mode.
Set the habitat up on your property.
Choose between hedgehogs, rats, hamsters, or the void critter Bubalus.
Pet Adoption Through An Animal Shelter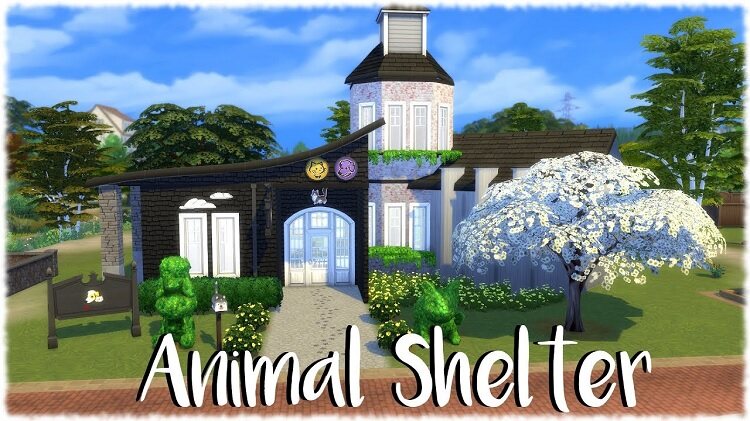 Follow these guidelines for a healthy pet adoption experience:
Check the phone of your Sim.
Pick "Hire a Service" from the menu.
Choose "Adopt Cat" or "Adopt Dog." 3.
Sort pets by breed, age, gender, and characteristics.
An agent will deliver the chosen pet for interaction after selection.
Confirm your decision by paying 200 Simoleons and adopting the animal.
You can quickly modify the name of your freshly adopted pet within the game's interface if you want to give it a distinctive character.
You'll be prepared to adopt various pets in The Sims 4 following thorough instructions and advice. Each pet has its unique personality and interactions, which delightfully improve the experience of your virtual family.
How to Use Cheats to Get a Pet in The Sims 4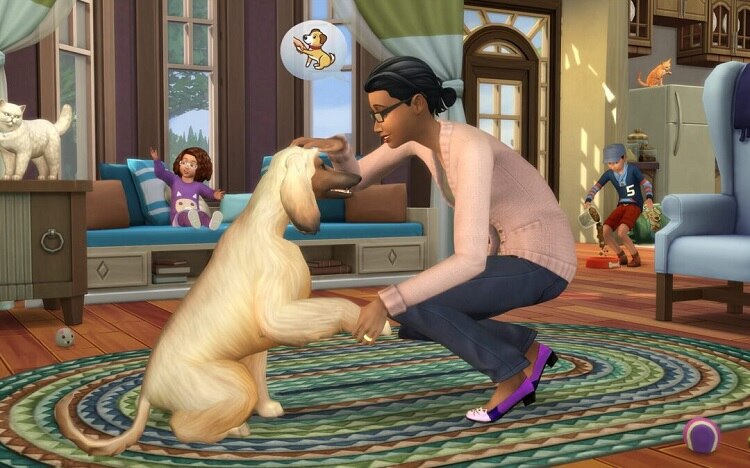 In The Sims 4, using cheats—more specifically, the Create a Sim (CAS) cheat—is a different way to get a pet. With this technique, you have the option to customize your Sims significantly, as well as welcome additional family members. To add a pet to your Sims 4 game using cheats, follow these steps:
1. Enable Cheats:
Press SHIFT + CTRL + C on your keyboard to start the cheat system. There will be a command bar at the top of the screen. Type "testingcheats true" in the command bar and press "Enter." This turns on the game's cheats.
2. Access the Create a Sim Menu:
Select the Sim you want to utilize as the entry point for your new pet to gain access to full editing features. While holding down the SHIFT key, select your Sim.
This will open up many options, one of which is "Modify in CAS," which you want. Select "Modify in CAS," which will take you to the menu for creating a sim.
3. Add a New Pet:
A tiny "+" icon can be found in the CAS menu. To add a new Sim to your household, click on this icon. After that, you'll be given the option of getting a dog or a cat as your new pet.
4. Select a Breed:
After choosing the sort of pet, choose the breed from the available options that resonates with your preferences.
5. Save and Enjoy:
Save your work in the CAS menu once you've entirely customized your new pet.
Your Sims 4 household will now include the pet you created.
Notes on the Use of Cheats:
While employing cheats can offer practical shortcuts, more than using them may interfere with the game's average flow and difficulty.
It's essential to sensibly utilize cheats to retain a fun and fair gaming experience.
Remember that using cheats may prevent you from earning some game accomplishments or trophies.
By following these steps, you may use cheats to quickly add a new pet to your Sims 4 household through the Create a Sim option.
Conclusion
Whether you're a seasoned player or a new newcomer to the game, this guide has given you in depth instructions on creating your ideal pet. The advantages of owning a pet await in The Sims 4's dynamic and infinite worlds.
These virtual friends, which range from devoted dogs to enigmatic birds, improve your Sims' lives and open up new game modes.
You may construct your ideal pet that accurately captures the character and lifestyle of your Sim through careful customization and care. The Sims 4's journey to pet ownership is full of excitement and endearing relationships, whether you choose regular adoption procedures, investigate DLC packs for uncommon pet possibilities, or even venture into the world of cheats for an added twist.
In addition to providing a space for creativity, The Sims 4 allows you to establish relationships with your pets, make treasured memories, and tell original tales.
So explore The Sims 4's intriguing pet ownership world and discover the joy and friendship these virtual animals can offer to your Sim's life.
faqs
How do you adopt a pet in The Sims 4 on the PS4?
Use the "Household" option on a computer or phone to acquire a pet in The Sims 4 for the PlayStation 4. Select "Adopt Dog" or "Adopt Cat" to bring a pet into your home.
How do you purchase animals in The Sims?
Through expansion packs like "Cottage Living," you may purchase animals in The Sims 4 like cows, llamas, chickens, and more. Choose the animal you want, then purchase coops or sheds in the Build/Buy mode.
In Sims 4, why can't I adopt a stray animal?
Strays cannot be adopted directly in The Sims 4. But with the "Cats & Dogs" extension, you may make friends with stray animals and ask them to move in if they're willing.
How do you adapt to The Sims 4?
Using a computer or phone, choose "Adopt Cat" or "Adopt Dog" from the "Household" menu in The Sims 4. Additionally, you can customize your character via cheats or adopt pets through expansion packs.
Can you get pets in sims 4 without expansion pack?
No, you can not get pets in Sims 4 without expansion pack.
Can you have pets in sims 4 base game?
No, you can not have pets in sims 4 base game.