Take a trip beyond the ordinary as we explore "The Sims 4 Magic Mod's" magical world. This intriguing modification adds a touch of magic and enchantment to the renowned simulation game in a realm where imagination knows no limitations.
Imagine learning the arcane arts, conjuring enchanted beings, and weaving spells all within the context of your Sim's existence.
This mod opens the door to many opportunities, whether you're an avid admirer of the paranormal or simply looking to add a dash of the remarkable to your gameplay. The "Sims 4 Magic Mod" allows players to alter the laws of reality through elemental forces and the brewing of strange-effecting potions.
Join us as we investigate the nuances, joys, and unexpected outcomes of embracing magic in the pixelated world. We introduce a touch of whimsy and sorcery to your Sim's daily existence.
Top 15 Sims 4 Magic Mod
A thorough description of the Top 15 Sims 4 Magic Mods is provided below:
1. Modular Portal Mod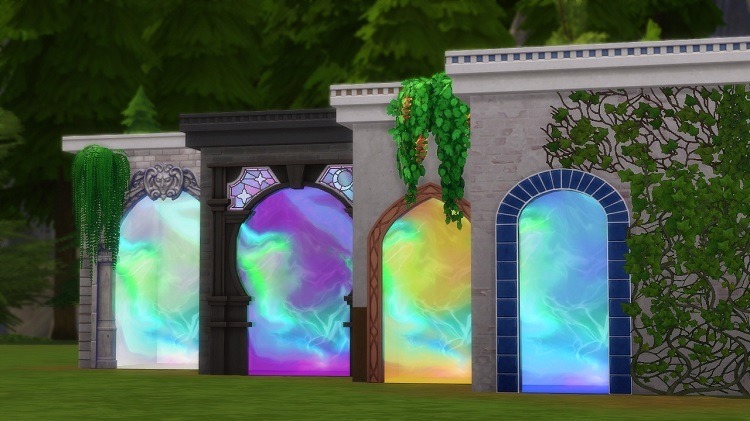 The "Realm of Magic" expansion has its fans. Magic is elevated to a new level with SWEETTACOPLUMBOB's Modular Portal Mod. With the help of this mod, your Sims can access a flexible, modular gateway that leads to several realms.
To use it, turn on cheats like "bb.moveobjects," "testingcheats true," and "bb.showhiddenobjects," then position the portals. The mod offers three pairs of entrance, exit, and doorways to the magical realm and are found in the entertainment category's miscellaneous section. Soon, your Sims can travel via portals, creating intriguing new gameplay opportunities.
2. Occult Lot Trait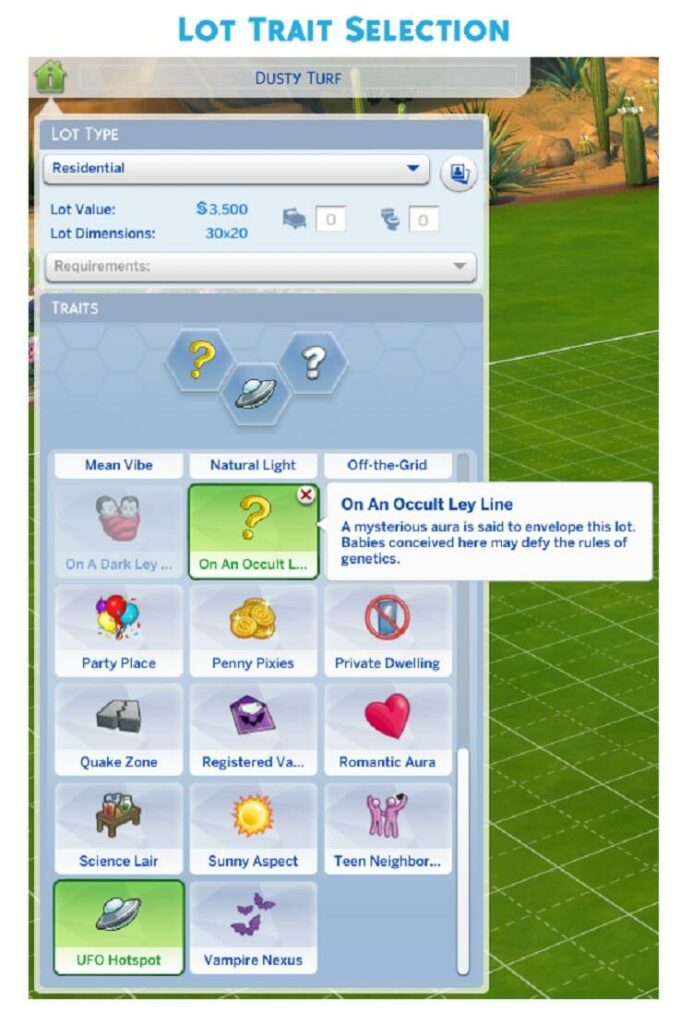 With the Occult Lot Trait mod, you may add a touch of intrigue to your Sims' lives. The "On an Occult Ley Line" lot trait, which this patch introduces, gives Sims a chance to have children who aren't of the same Occult type as themselves.
For instance, a spellcaster might give birth to a baby mermaid, or a vampire and human couple might have an alien child. Depending on your expansion packs, particular occult sorts are more or less likely.
Sims will interact differently when they "Try for Baby" on lots with this feature, expressing the hope of having an uncommon offspring.
3. Occult Hybrid Unlocker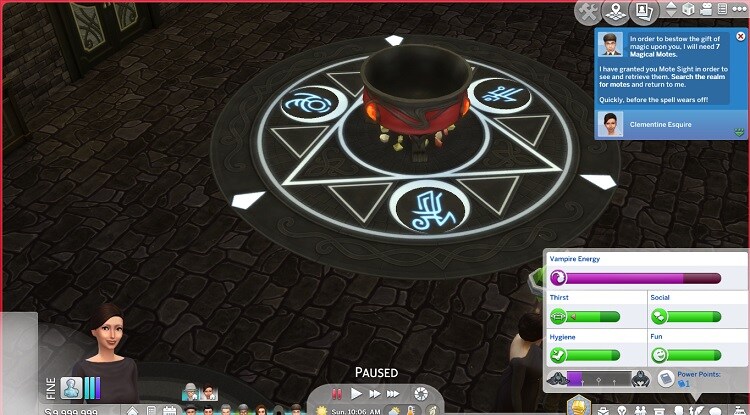 Have you ever wished your Sims could combine various occult skills? You get the ability thanks to TwelfthDoctor1's Occult Hybrid Unlocker. In the past, changing Sims into Spellcasters required them to renounce their original magical qualities and skills.
This mod alters the game by allowing Sims to combine several occult types to create hybrids. Although utilizing this mod has drawbacks, it opens up a world of new gameplay options and gives Sims access to various supernatural abilities.
4. Cauldron Potions Cost Money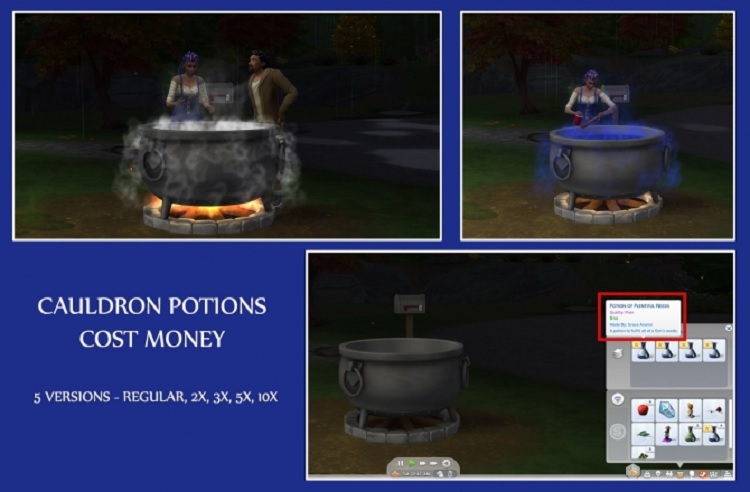 The Cauldron Potions Cost Money mod is ideal if you appreciate brewing potions' mystical component. With the help of this mod, potion values are improved, enabling your Sims to monetize their interest in magic successfully.
This mod makes brewing and selling potions more profitable for Sims by altering the potion costs, making their mystical endeavors more lucrative.
5. Magical School for Children and Teens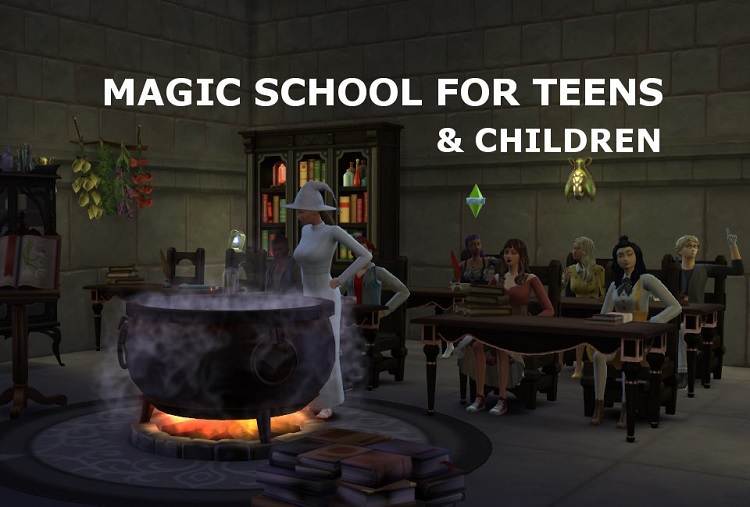 Improve your Sims' education by using ILKAVELLE's Magical School mod. For teen and young Sims, Bonehilda's Magic School is a refuge of spells, potions, and riddles. Young witches and wizards who wish to enroll may do so by selecting the career of "magic school student."
The magical school will replace the conventional high school if you install the "school dropping by teens MCCC" mod. Sims go through stages, including assignments and essays on various mystical subjects. Unlock topics, including astronomy, herbalism, and practical magic. The Realm of Magic's final exam is a magical test.
6. "Better Familiars" and "Familiar Interactions"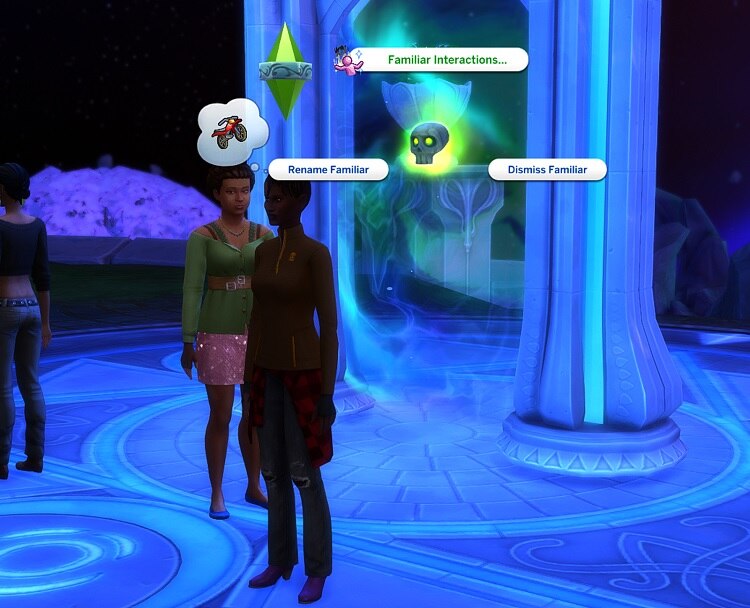 Use the Familiar Interactions mod to improve the role of your familiars in your Sims' lives. Engaging dialogues and interactions with your familiars are added by this mod by SWEETTACOPLUMBOB.
Get magic hints and insights from your magical companions, making them more than just ornaments. As your bond with your familiars grows, they provide insightful counsel and original viewpoints on the magical universe.
7. "Drifter's Wonder Set"
The Drifter's Wonder Set by Jools-Simming is ideal to add a hint of magic to your Sims' environment. With numerous swatches for customization, this mod includes 38 mystical things, including chairs, lighting, plants, tables, and more.
The shimmering crystal ball is one object that has special effects that add to the immersive and enchanted atmosphere in your Sims' homes.
8. The Actual Functional Spell Book
With The Actual Functional Spell Book mod, the book stand's potential may be fully realized. Thanks to this mod, your Sims may learn spells, study magic, and experiment with alchemy, which turns the book stand into a spell book.
To use this mod, you would help if you had the Realm of Magic, Vampires, and City Living expansions. The magical education of your spellcaster Sims gains depth thanks to this practical spellbook.
9. Maxis Match Tarot Consultation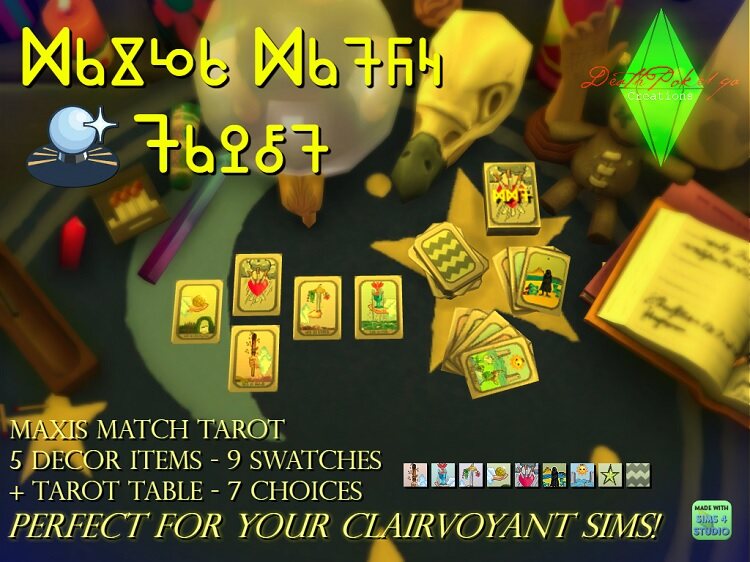 Use the Maxis Match Tarot Reading mod by DEATHPOKE1QA CREATIONS to discover the mysteries of the cards. The many tarot tables and cards introduced by this mod let your Sims practice tarot reading.
Tarot cards and various ornamental items are compatible with the base game and offer a window into the ethereal realm without the need for the Realm of Magic expansion.
10. Spectacular Wands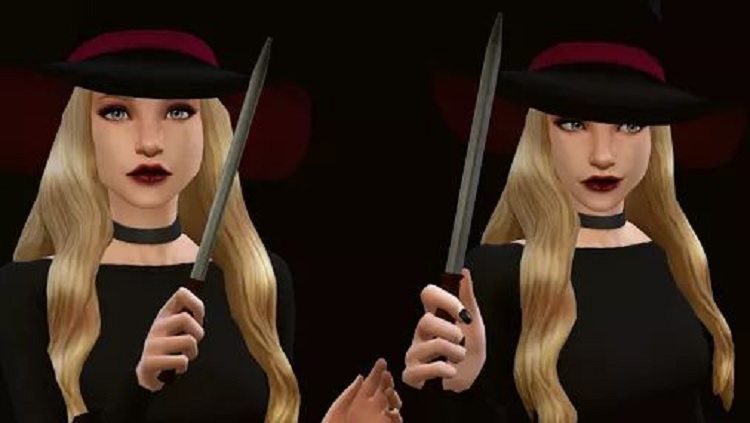 Explore wand magic with the Wondrous Wands mod, which enables kids and adults to use these magical implements.
With ornamental wands available to everyone and functional rods requiring City Living for animations, Sims can engage in playful interactions and bonding experiences with these enchantment items.
11. "The Wizard's Lair"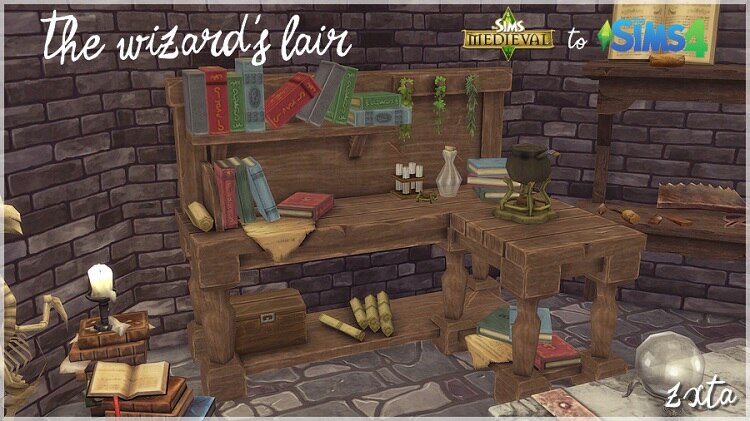 You may experience the ideal fusion of magic and science with Zx-Ta's The Wizard's Lair. This mod adds a chemical lab-style crafting area where your magical Sims can mix potions and conjure spells.
This feature complements the cauldron from the Realm of Magic expansion to accommodate Sims that want to pursue both magical and scientific interests.
12. Birthday Cake Spell for Celebration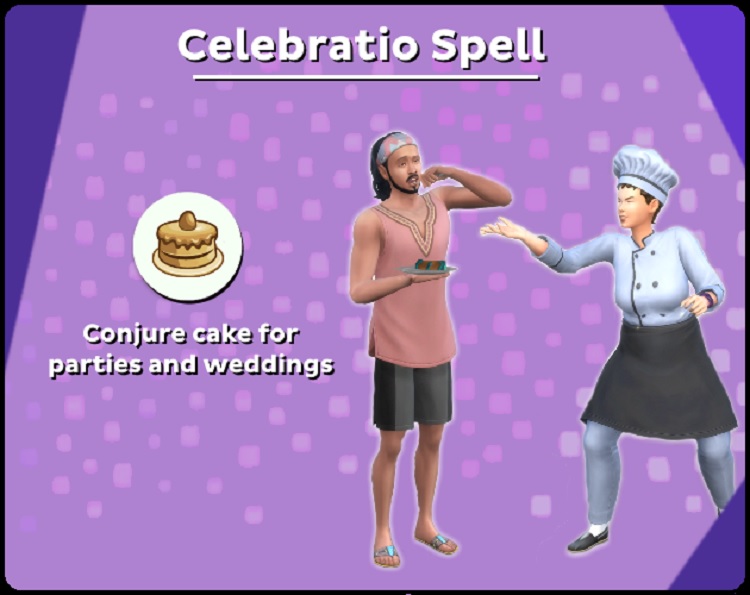 The Birthday Cake Celebration Spell mod by Kuttoe will relieve you of the strain associated with last-minute cake preparation. Thanks to this spell, your Sims may magically conjure cakes, making birthday parties hassle-free.
Cakes can be "poof"ed into existence by Sims, saving time, money, and effort. You must install the "Spellbook Injector" mod to use this mod.
13. The Orb Computer from Realm of Magic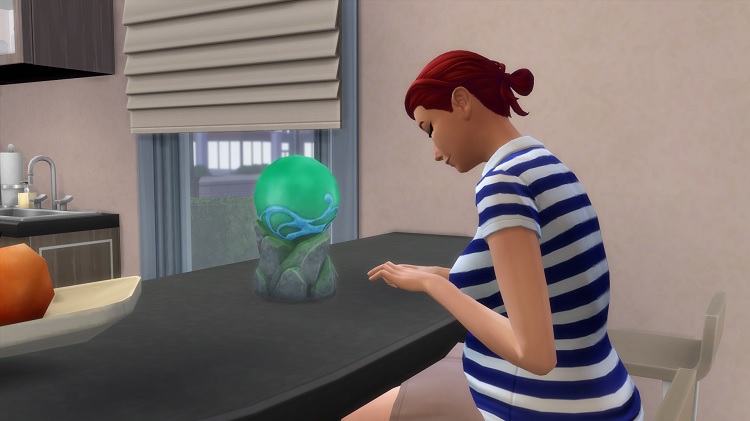 With the Realm of Magic Familiar Orb Computer mod by TEKNIKAH, embrace an off-the-grid existence. This hack enables Sims to use their enchanted crystal orbs as useful computers, giving their homes a magical touch.
Maintain the appearance of a cottage witch's dwelling while transforming the crystal orbs of your Sims into valuable objects.
14. Simlish Ouija Board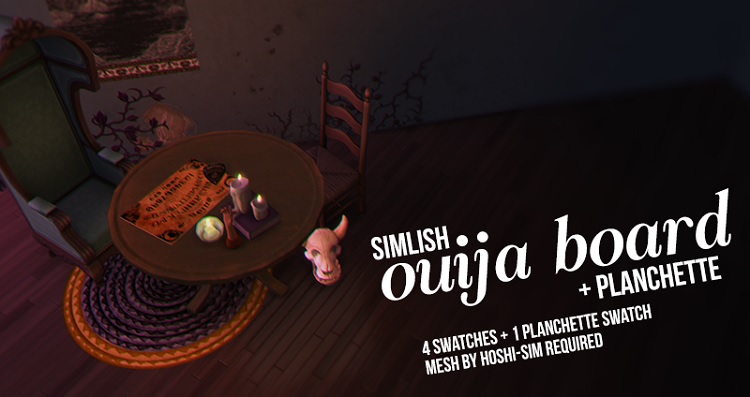 With Desertgloom's Simlish Ouija Board mod, explore the ethereal world. This ornamental piece gives your Sims' setting a ghostly touch and enables them to communicate with ghosts.
The Ouija Board adds to the atmosphere of your Sims' magical environments, even though it doesn't have any special effects.
15. Warlock's Clothing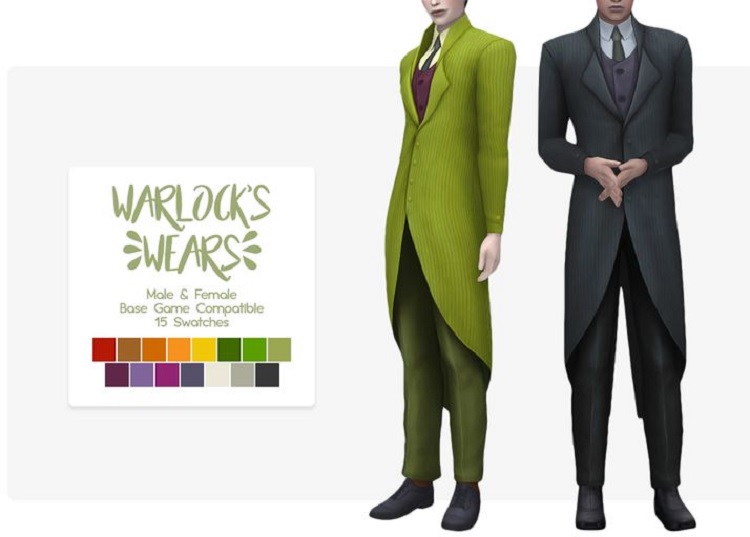 You may give your Sims the best magical attire with Nolan-Sims' Warlock's Wear mod. For both male and female Sims, this mod provides a variety of full-body suits in different colors. Your Sims will look the part while exploring the enchanted realm in this elegant attire.
Conclusion
Enter a magical world with "The Sims 4 Magic Mod." By adding enchantment to the cherished simulation game, this engaging addition allows players to employ magic, call upon supernatural beings, and perform spells in the world of their Sims. Start your adventure of arcane mastery, potion making, and wonder weaving.
This mod opens up countless possibilities, whether you're intrigued by the paranormal or want a hint of the extraordinary.
The top 15 Sims 4 Magic Mods enhance gameplay with the attraction of magic, providing a fanciful escape into a pixelated world of sorcery and joy. They range from modular portals to hybrid occult skills, magical schools, and functioning spellbooks.
faqs
Can you do magic in Sims 4?
Yes, With the aid of the numerous magic mods available, you can perform magic in The Sims 4.
Can children use the magic mod Sims 4?
Depending on the exact magic mod, children in Sims 4 may or may not be able to utilize magic.
How do you get magic spells on Sims 4?
To obtain and use magic spells in The Sims 4, you must install a magic mod and adhere to its instructions.
Is there a magic school, Sims 4?
Yes, Certain magic mods provide the idea of a magic academy or school to The Sims 4, where your Sims can study and hone their magical skills.