Looking for ways to heat up things in the sims 4? Then, check out this list of sims 4 adult mods!
The sims 4 is a life-simulation game that has captured everybody's hearts with its potential to let users live an alternate life (or a virtual life as some people like to call it.)
Well, life certainly isn't so "vanilla" as sometimes the sims developer thinks it is by giving us limited options for living life (or getting freaky.) But hang in there! Because we've got a spectacular sims' community where cc creators take the matter into their own hands and give us the best possible modifications to make the game more exciting and undoubtedly – REAL! So, to give your sims a lot of freaky and crazy nights to remember, we have compiled the list of the best sims 4 sex mods.
These range from cute ccs that let you cuddle up to your partner to more risky ones! But all of them are bound to make your sims' life crazy, fun, and unbelievably realistic.
Let's plunge straight into this article.
Sims 4 adult mods
Here are some of the most amazing sexual mods sims 4,
Wicked whims mod
This is one of the most popular adult mods in TS4, and if you've been playing the game for some time, then there's a high possibility that you might have come across this name. So, this sex cc adds a plethora of exciting sex interactions in the gameplay, including different positions, moodlets, sex traits, and natural things like Menstruation.
This adult mod also entails about 7000 new animations, new locations for hooking up, birth control pills, the ability to participate in orgies, sexually transmitted diseases (oops), etc. You need to get this cc to change the overall sexual experience of your sims!
No censor
Sex in the sims isn't quite interesting for most players considering they don't give users an immersive experience and blur most part of it (Even the naked bodies of characters.) While some might argue it is for the best, others beg to differ. So, those who don't want those mosaic tiles to cover their sims' hot bodies while they are getting down to business should check this out
Pillow talk
Sex on sims can be pretty awkward in the end because characters just switch to other tasks the minute they are done with woohoo. This is far from being romantic and, in fact, ruins the whole experience. So, to ensure that your sims snuggle, cuddle, and whisper the words of love, you need to get this sims 4 sex cc.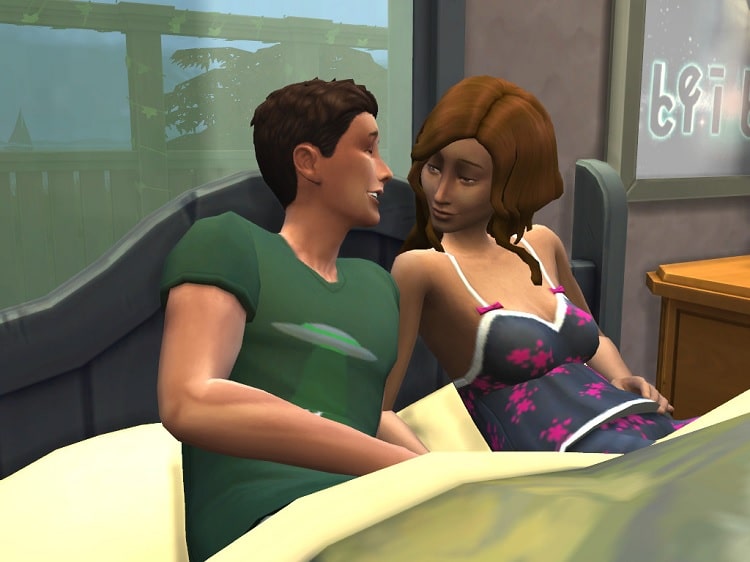 Passionate romance
If you're tired of mods' sex and looking for something filled with more romance and flirty energy, then this passionate romance is what you should get.
This cc transforms the love realm of TS4 and makes it more life-like. With lots of romantic interactions, animations, and less explicit content, you are in for a hell of a romantic ride!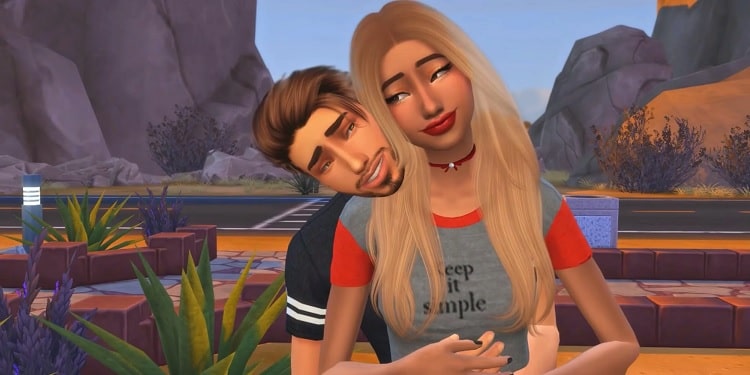 SimDa dating app
This modification is not a part of sims 4 sexual mods but rather something that makes the game at par with real life.
We all are a part of the dating app era and a sucker for swiping left/right! So, let your sim taste the addiction of swiping right on a potential match with the SimDa dating app. You can find this app on your sim's phone and access it to arrange a date with a good-looking stranger or a one-night stand, depending on your mood.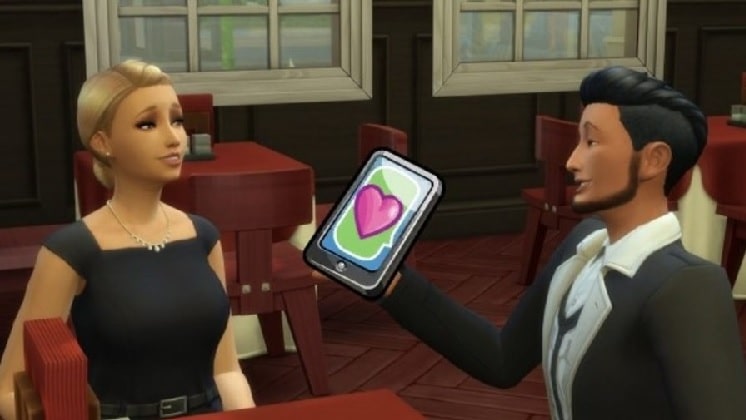 Risky woohoo
We've all heard of what risky sex can lead to, but our sims have a simple life and are unaware of its complexities. They go for woohoo and get an option of "try for baby" if they want to get impregnated. But that's not how easy it is in life, right?
So, time to hit your character with the harsh realities of life and introduce unwanted pregnancy with this teen sex mod. This will add different fertility levels for your sims too.
Hoe it up
This adult mod is quite different from others on the list because it adds a diverse career to the game! You can make your character work at a Sex club and earn some extra money.
They can give lap dances to strangers, have woohoo with them, and do other sorts of sexual interactions. This will provide them with extra bucks and also develop their skill in this career. They can get promoted too according to their experience, just like other careers.
Babies for everyone
This is another odd module in the game that lets any person in the game get pregnant and have babies. It's like you are in the future, and scientists have finally found a way for everyone to get impregnated. So, now other genders, too, can experience the excruciating pain of giving birth to a child and the sheer joy that follows it.
Gay and lesbian lovers can have kids too! This makes the game more fun and inclusive.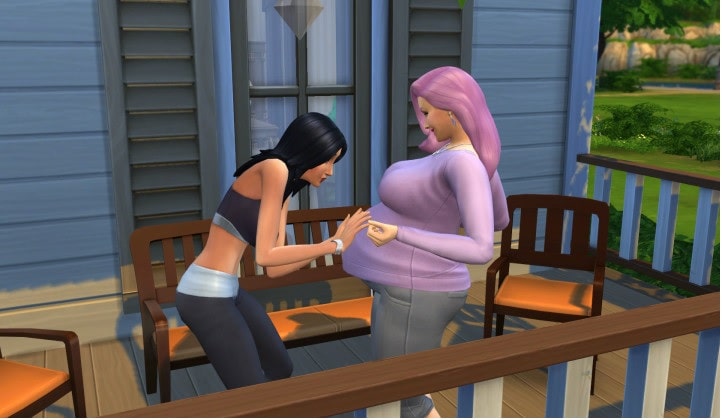 Ghosts can have babies
Nothing in the sims' world is bizarre. The world is full of possibility, and this cc vindicates this.
Your ghost sims can now get pregnant and give birth to a child. No, the child won't be a ghost but will be squishier and fleshier. Your partner (ghost or not) can take care of it with you. (Why should living people have all the fun?)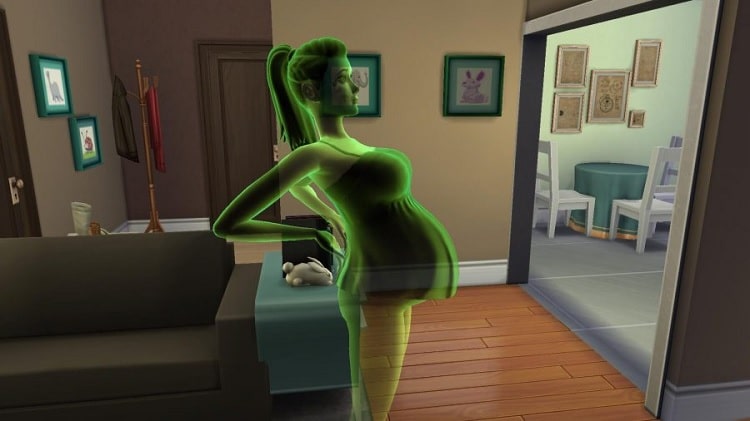 Red appleNet
The sims' world is really catching up to the outside world, aka the real world, and this cc is proof! With the growing popularity of cybersex websites, it's inevitable that the custom content creators bring it for our virtual avatars too. The redAppleNet is another website that will allow our characters to engage in cybersex and earn off it. They can chat, call, or video call while working for this website to the prospective clients to make money and get promoted in this career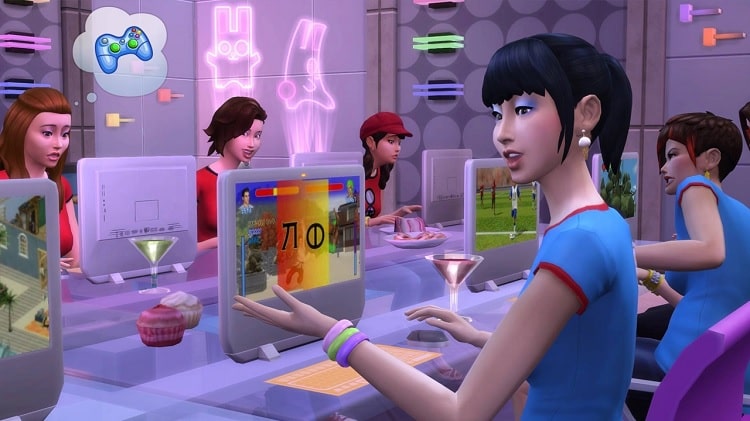 Pregnancy mega mod
Why restrict yourself to a single baby? Expand your family with this mod and experience the joys of childbirth multiple times and have various bundles of joys roaming around your household! With this cc, your characters can have quadruplets, sextuplets, etc. So, make some room for these kids and have fun with your gigantic new fam
Sugar life
Time to live that sugar life! We've all come across the words like a sugar daddy and sugar mommy, so time to experience these sugar roles with this interesting cc.
Your sim (elder or young adult) can become a sugar baby/sugar daddy/sugar mommy depending on its will and gender to earn some money or spend it lavishly (on pleasure!) This cc realty takes the idea of realism up a notch in the game.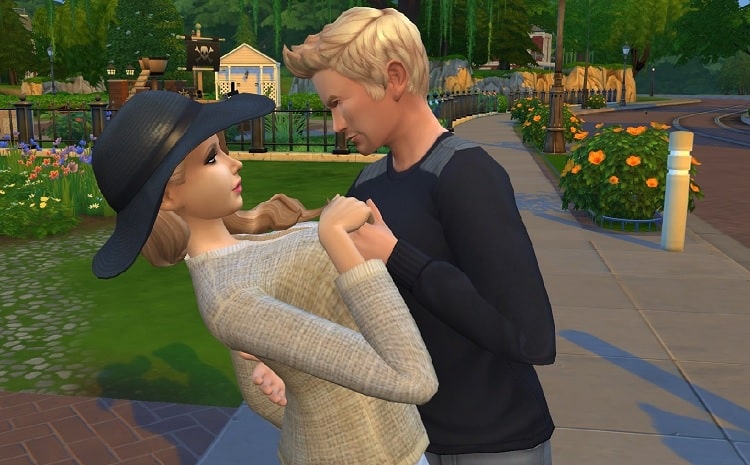 Glory hole
This cc adds a glory hole for your sims 4 to enjoy! Yes, you've heard it right. Somebody really went on a limb to create this mod for TS4. This is a stationary item and will be found in your inventory. So, be ready for a full-blown show with the glory hole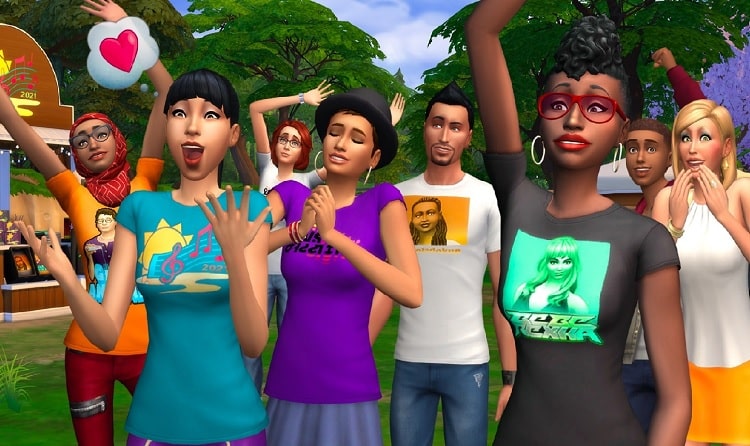 Longer/Shorter pregnancy
This one is more of a pregnancy module and will help you alter the length of the gestation period. Since the default gestation period is three days, some users find it quite annoying and unrealistic. So, to fix this issue, you can go for this module and experience all the highs and lows of pregnancy in a more natural timeline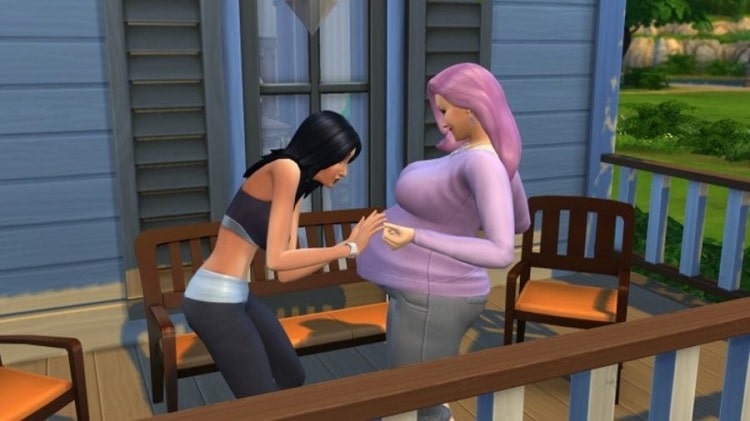 OohLaLa World's Animations
This sims 4 sex mod isn't for kids and has some really freaky animations!
All the animations are of high quality and add different sexual interactions to the game. They are also compatible with other sex mods. So, get this cc to blow the freakiness bar of the game!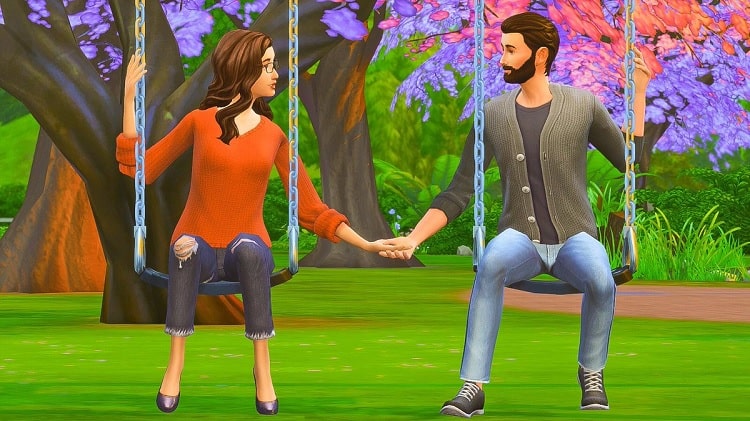 Conclusion
With this, we end our sims 4 sex mod list! These mods will really change how you see sexual interactions in the game and will undoubtedly make it highly realistic. Happy swimming