The Sims 4 has mods for almost everything that you may need. The Sims 4 custom food mod will give you some incredible foods and dishes which look very realistic. The authentic foods in the game did not have much variety, and so with this mod, you can get everything that you may want. Here is a list of some of the best custom food Sims 4 mods:
Best Sims 4 custom food
Sims 4 Meatloaf Recipe
This meatloaf Sims 4 food cc looks very realistic. It is a classic meatloaf, and it also looks very colorful and delicious. It comes with a fantastic plating and a few side dishes.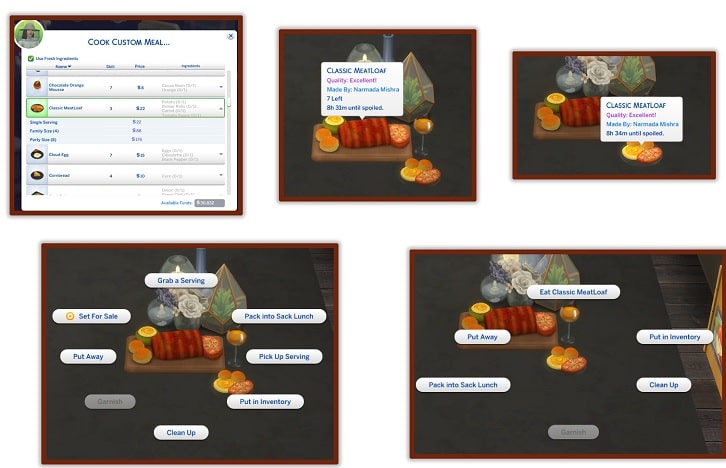 Sims 4 Custom Ratatouille
This Sims 4 Custom Ratatouille by Littlbowbub Is a unique bowl filled with many vegetables. It has some fantastic colours to it and looks very adorable. If your Sim is vegetarian, then this mail is perfect for them.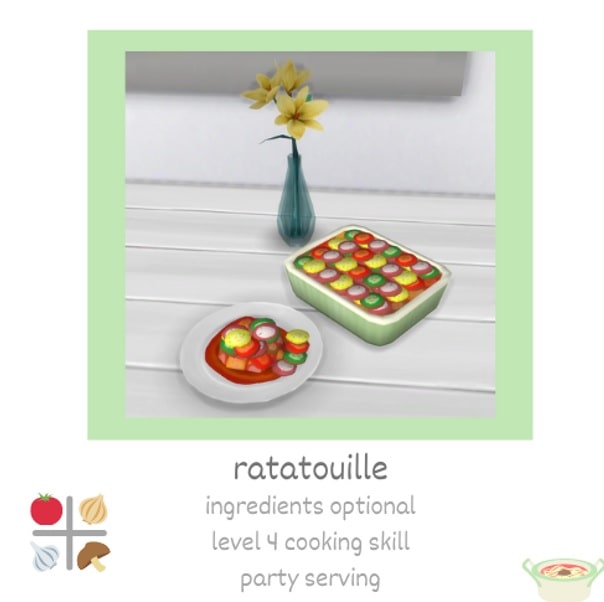 Sims 4 Mushroom Risotto Recipe
Many gamers have requested this mushroom risotto for a long time. This cc is a dish that we all love in real life; therefore, adding it to the game is perfect for making it more realistic. This dish will advance your cooking skills and will also look very fancy. It is also vegetarian, and it comes with a lot of mushrooms and some truffle oil.
Sims 4 Custom Tamale Recipe
This food cc custom recipe is vegetarian. You will need to have a level seven in your cooking skills to acquire this dish. It is also inspired by Mexican food and is very lovely.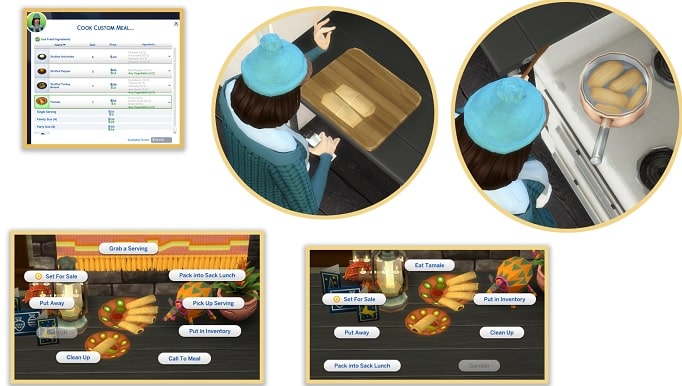 Sims 4 Cowplant Cake
Cows inspire this cake. It is of some fantastic colours and is amazingly designed. If you ever throw a cow-themed party, this cake will be perfect.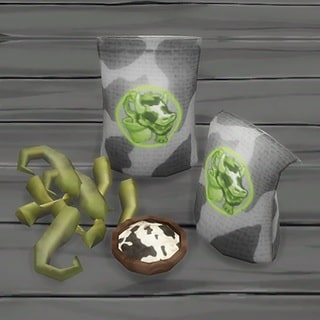 Custom Bbq Ribs & Baked Beans for Sims 4
This food mod dish is very authentic and also very delicious. It is a non-veg dish that is made out of ribs. He comes along with a few baked beans as well. This is an effortless dish to acquire as you only need to be at level one for it.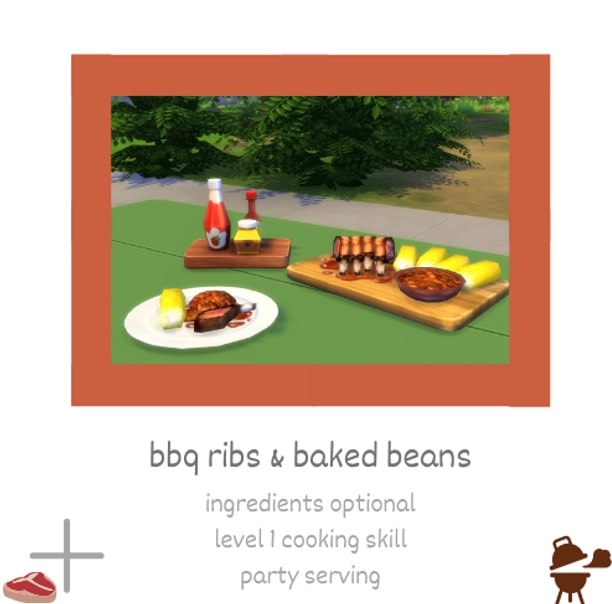 Sims 4 Bubble Tea Set
We all love ability, which is a massive part of our lives nowadays. To make the game more realistic, the creators also added bubble tea. There are three flavours of bubble tea that you can get. These flavours are Taro, brown sugar, and Matcha. Inspired by Asian food and are very popular in the United States.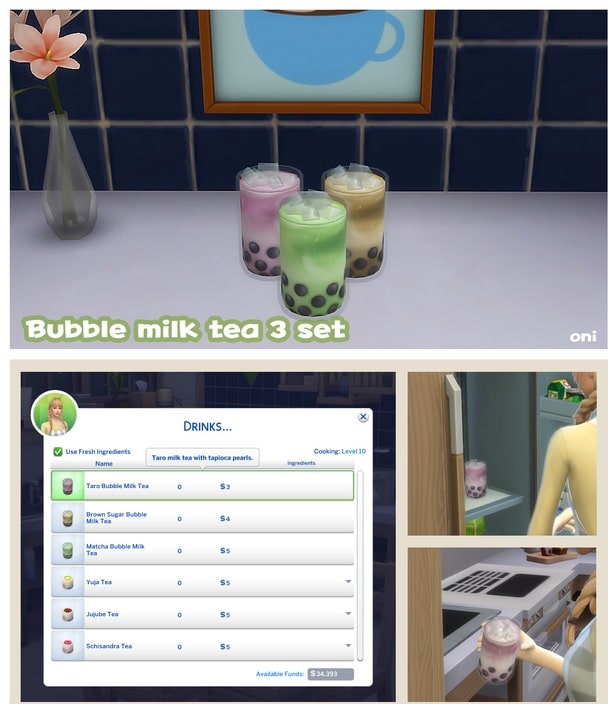 Sims 4 Chicken and Waffles Recipe
This combination's quite a classic meal in the south. You will get some waffles along with some chicken. It is excellent if you have a lot of people to serve.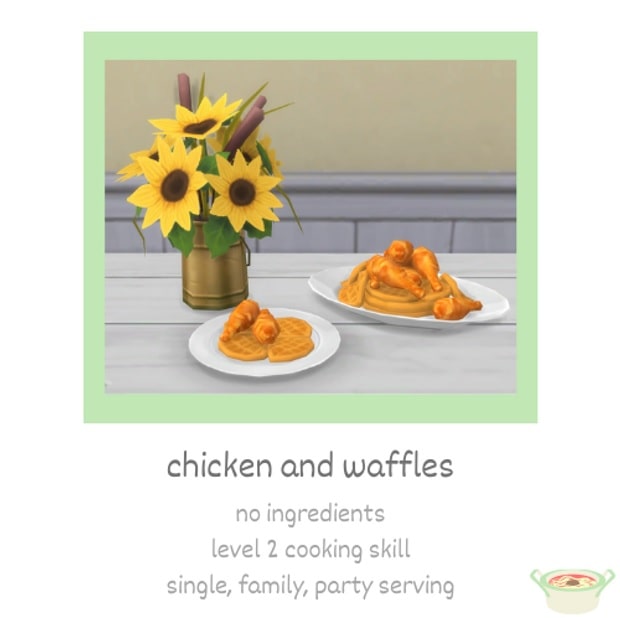 Sims 4 Kimchi Noodle Soup
This dish is inspired by Korean food kimchi. You will also get some noodles and mushroom stock along with it. This is completely healthy as it is vegetarian and very gut friendly.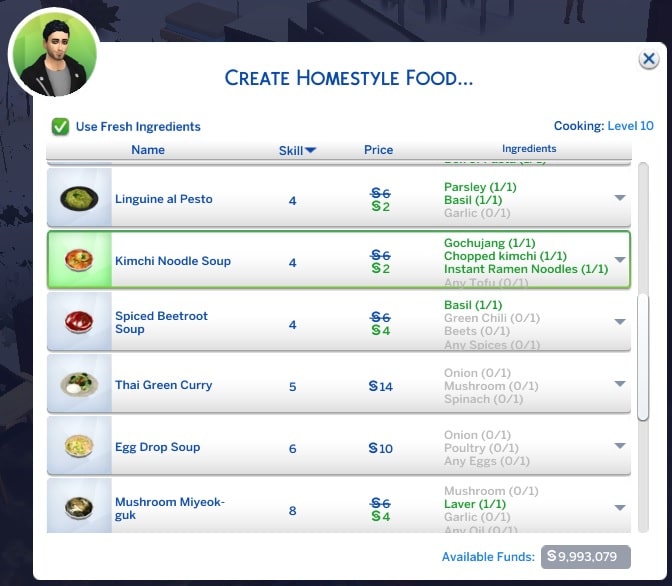 Sims 4 Wagyu Steak
We all love steak, and having it in the game is a fantastic option. You will get some very delicious steak along with some mashed potatoes. This is a fantastic meal that you can serve for your dinner.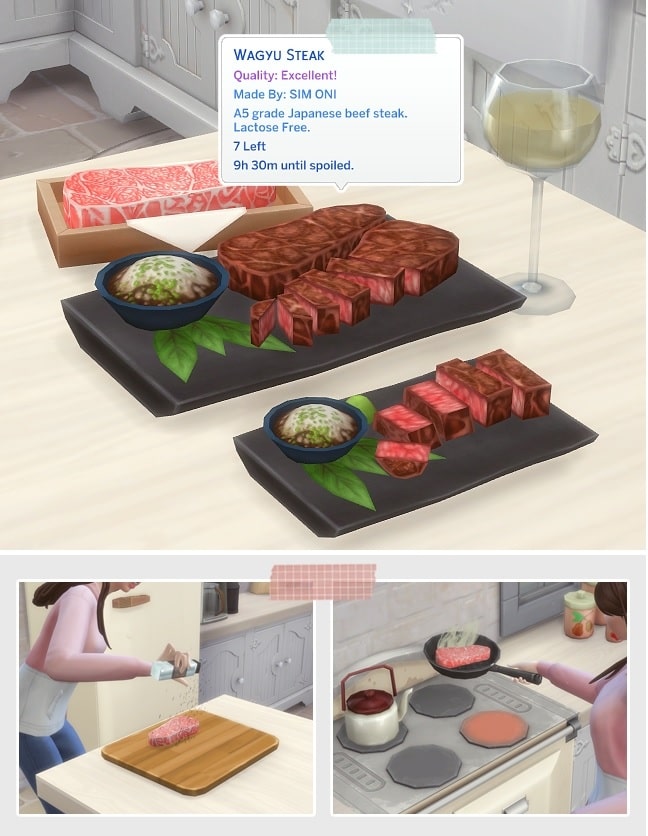 Sims 4 Stuffed Peppers Recipe
This dish comes with a few peppers and is perfect for the restaurant. They are also straightforward and fast to make and very healthy.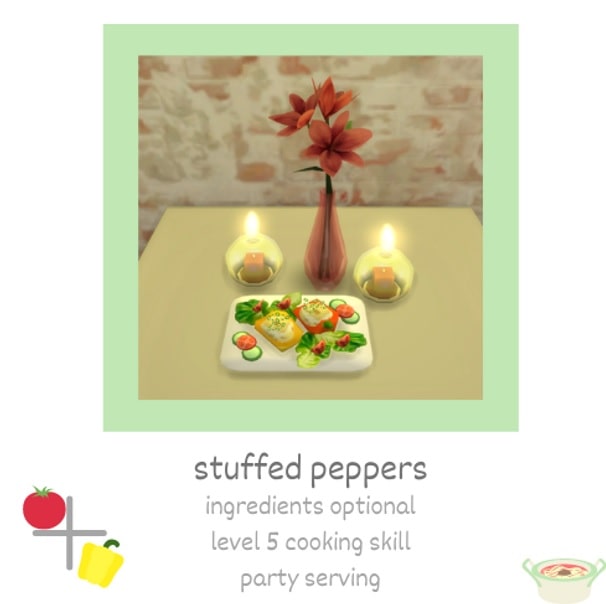 Raspberry Cheesecake
These are some very delicious creme raspberry cheesecakes. They look highly mouthwatering and are perfect if your Sim owns a bakery. You will need to have five levels of skill in baking to acquire this dish.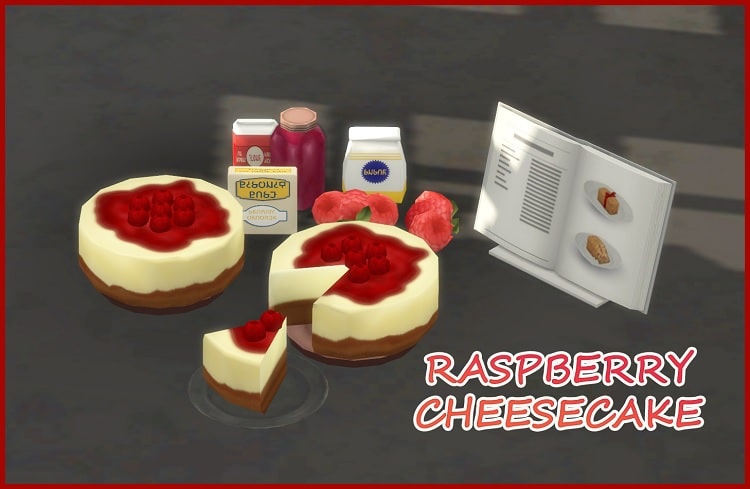 Banana Pancakes
This is a great dessert to have after your meals. Banana pancakes are very famous everywhere in the world and are a simple yet delicious dessert. These pancakes are also very fluffy.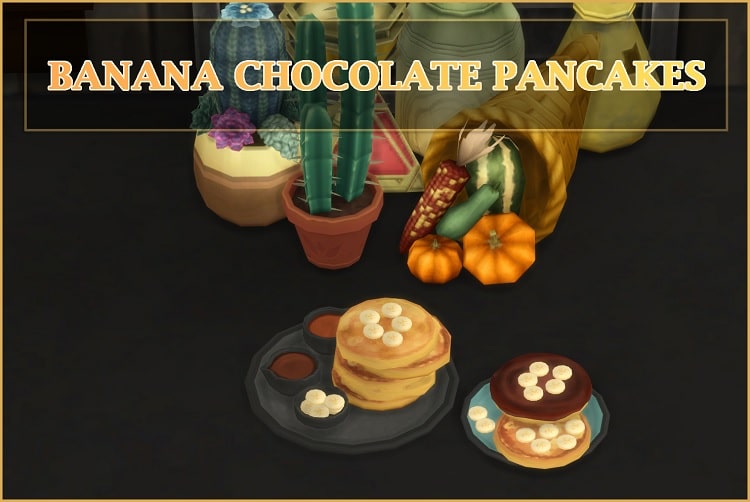 Jajangmyeon
This mod is another fantastic dish inspired by Korean food. This dish is a staple in Korea and is made up of black bean noodles. It also has some eggs at the top and tastes amazing. These noodles are great if you want a simple but still filling snack.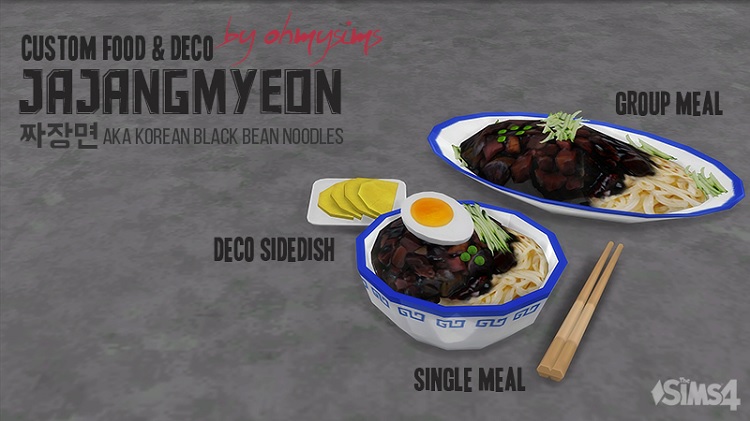 Kfc Bucket
KFC fried chicken is what inspired this dish. You will get some chicken in a tub. These are amazing if you want a quick snack. You need to have level six cooking skills to acquire this dish.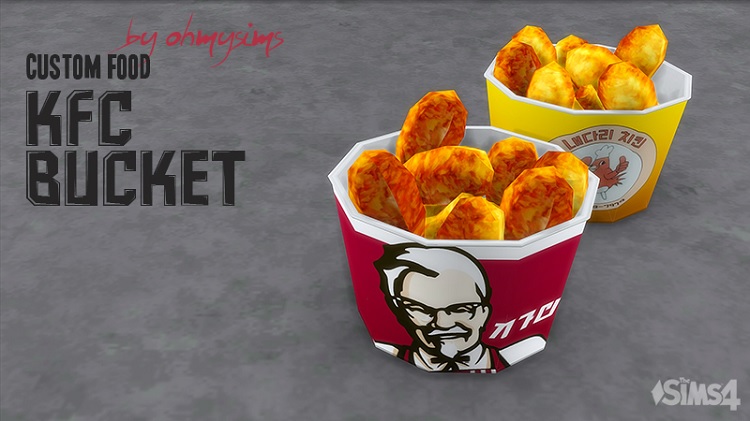 Hot and Sour Soup
This dish is exceptionally yummy, and it is perfect if you have dinner or a get-together with your family and friends. This will work as a great appetiser and will help to add some variety to your menu.
Berry Pies
This cc is a beautiful and adorable berry pie. You can get this pie as a side dessert or just something to have along with coffee during the evening. You can also get them in different servings.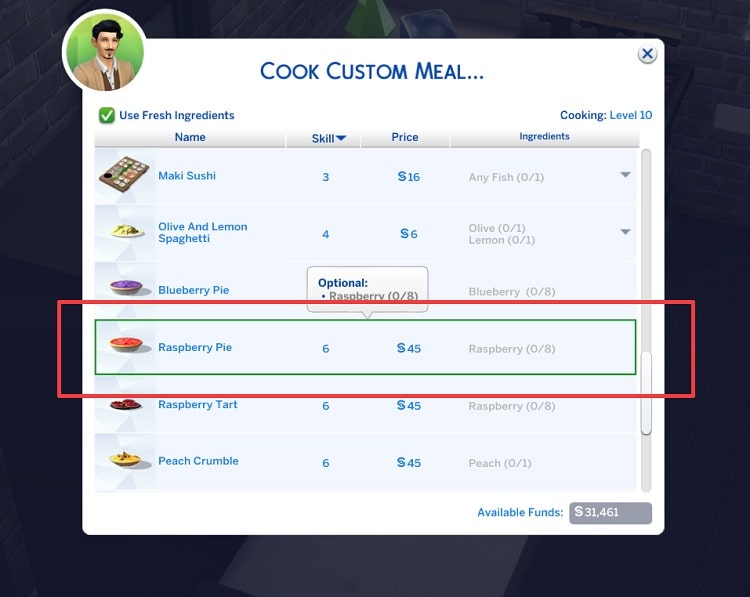 Cheesy Garlic Bread
This cheesy garlic bread will help to spice up your boring menu. It is very easy to make and is also vegetarian. You can have this as an appetizer or a side dish.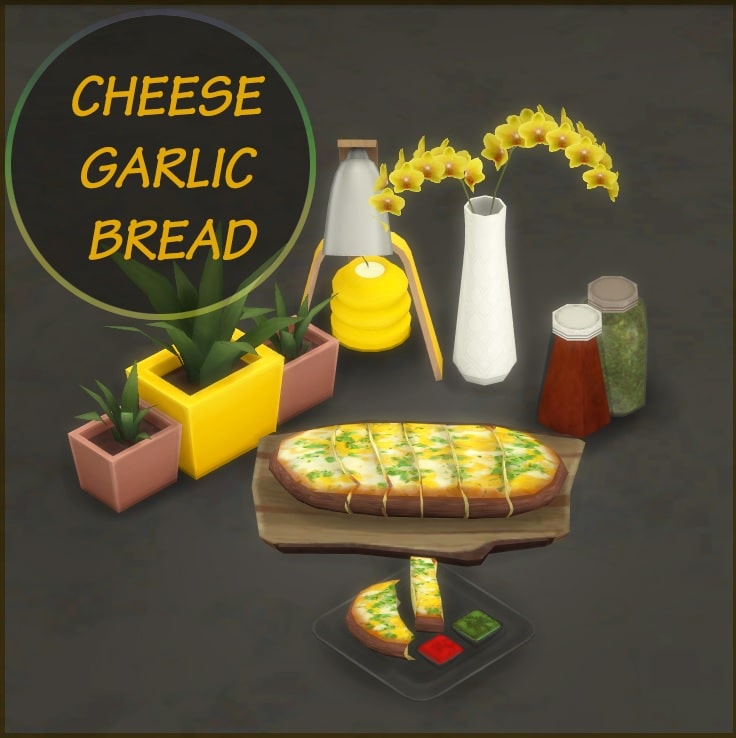 Bbq Chicken Slider
BBQ Chicken is something that we all love. If you want to have this dish in your game, you can get it with this cc. This dish is excellent to add to your menu as it is effortless to cook. You will also get it along with a slider so you can adjust them according to your wish and even add some fries.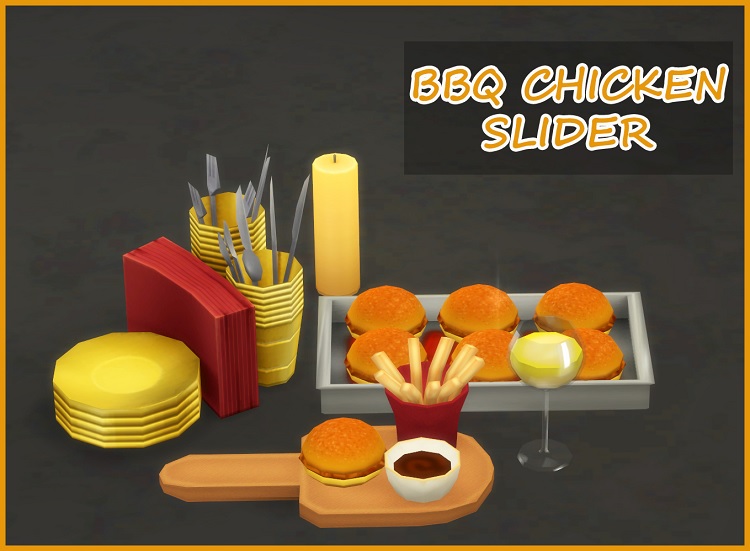 Diwali Sweets
These Diwali sweets are extraordinarily traditional, unique and also very delicious. These dishes come in all different types such as Soan Papdi and Gulab Jamun and also different flavours. They are great to have as a dessert during your meals.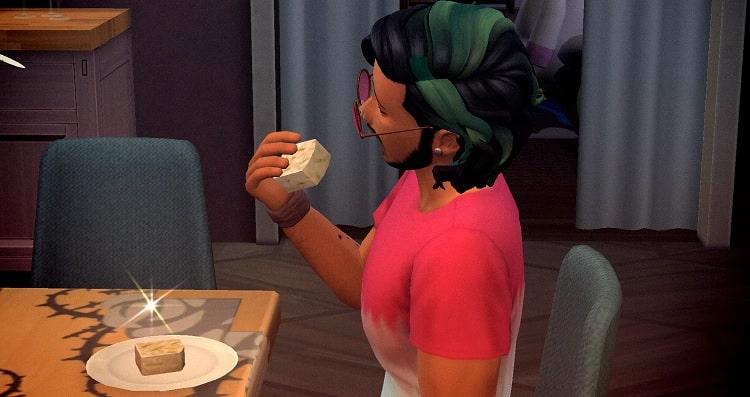 Baked Mac and Cheese
This dish is an Italian dish, and it is made out of cheese and pasta. This is a very common dish that we all love in the real world and so having it in the game was a must. The recipe is unique. It is vegetarian, and you can get it in three different sizes. You need to be six-level in your cooking skills to acquire this dish.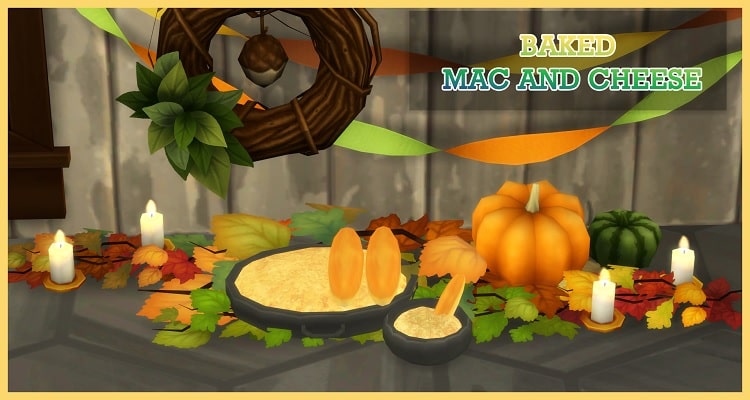 We have come to the end of this list about the Sims 4 custom food mods. We hope that this list can help you to spice up your menu.