Teen pregnancy is something that was not allowed in Sims 4 originally. However, with the rapid advancement of Mods, teen pregnancy is now possible. You can get your teenage Sim characters pregnant by using the Sims 4 teen pregnancy Mod. This Mod is something that many users have wanted for a long time. As a result, it is a very popular Mod used by many gamers.
It is very fun to have a teenage Sim character who is pregnant in your game. This Mod helps add some twist and spice to your game and a lot of drama. This Mod comes with many features and add-ons, which helps make it even more interesting. We have listed some of the best Sims 14 teen pregnancy Mods and add-ons below:
More about the teen pregnancy Mod
With teenage pregnancy comes many other things that you have to deal with. This Mod will let your Sim experience various emotions, such as worry, anxiety, making decisions, mood swings, etc. This Mod will take you on a full whorl of all of these emotions.
Your Sim will also experience almost the same things that a pregnant adult would. In light of that, it just means that your teen pregnancy won't be too different from an adult pregnancy. In addition, you will also be able to control the speed of your pregnancy and delivery. You can also keep a gender reveal for your baby.
Sims 4 Child Pregnancy Mod
Child pregnancy is not allowed in Sims 4, nor does there exist any child pregnancy Mod. It's just not appropriate to even think of a child getting pregnant. You need to wait for your child to become a teenager, at least for it to get pregnant.
Best pregnancy Mod add-ons in Sims 4
Instant Morning Sickness
As we all know, one of the most common pregnancy symptoms is morning sickness and vomiting. This is quite an important symptom as it helps to warn you about the pregnancy. This Mod will allow your Sim to vomit in the morning as a pregnancy symptom.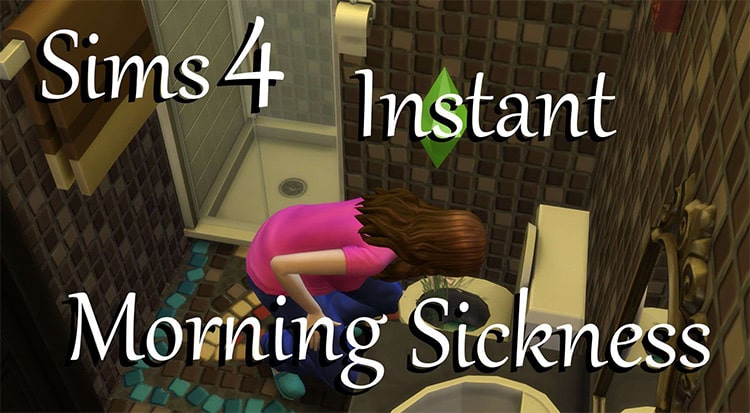 Bad Parent Trait
Since these are teenagers turning into parents, they might not be the best of parents to their child. Some people don't even want to be parents in the first place. This Mod will make the parents of the child bad. They will not be as kind to their child as parents should be. This will help add some twists and drama to your story.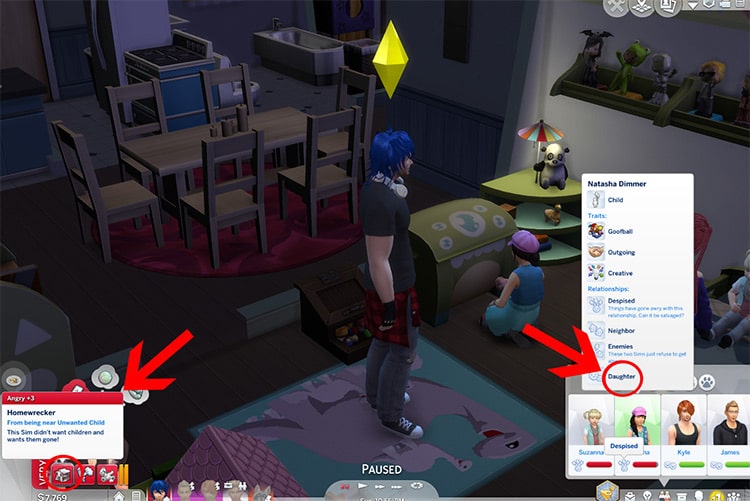 Pregnancy Mega Mod
This add-on is great as it allows you to take full control of your pregnancy. In brief, you will be able to control everything from the number of babies born, their genders, how you get pregnant, etc. Furthermore, this Mod will also allow you to cancel your pregnancy on a whole if you wish to.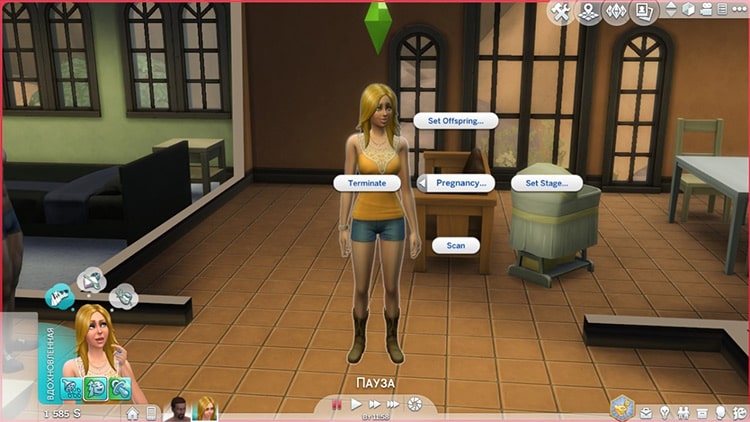 Shorter/Longer Pregnancy Mod
This Mod is kind of like an alternative to the MC command centre Mod which allows you to take control over the time period of your pregnancy. With the help of this shorter or longer pregnancy Mod, you will be able to adjust the number of days your woman stays pregnant to how many days you wish. In brief, you can make your pregnancy longer or shorter based on your own will.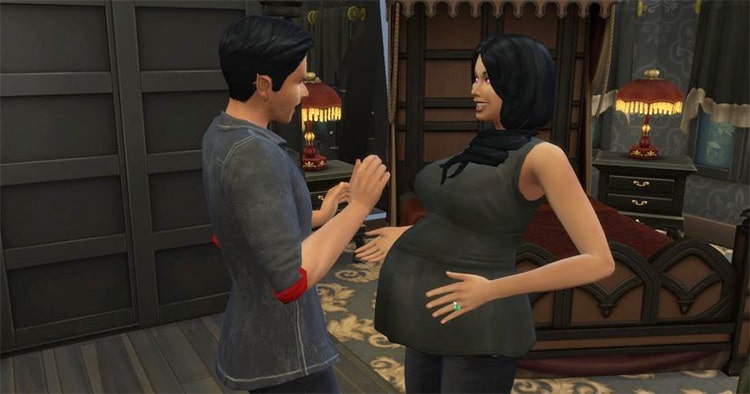 Sims 4 Risky Woohoo
This Mod will allow you to get into sexual activities with your partner, but it will have some risks to it. This is a great Mod overall and really fun and exciting to use. This Mod also helps to find out if your sims are fertile or infertile.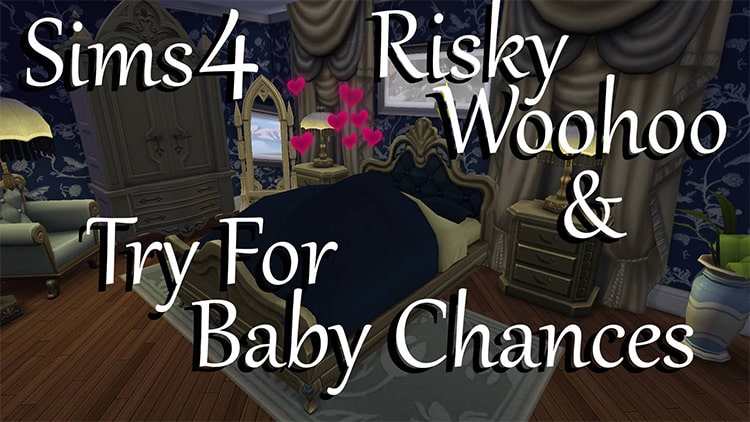 Teen Pregnancy Mod
This Mod allows teenagers to get pregnant. They are also allowed to engage in sexual activities. Although this may seem a little inappropriate in the real world, it's totally fine in the fictional world of Sims 4. In fact, the whole purpose of a real-life simulation game is to experience things that we would not be able to in real life through virtual means, and this Mod totally fulfils that purpose.
Impregnate with Simray
This Mod can be of great help if your Sim has troubles in getting pregnant, does not have a partner or just simply just does not want to engage in a woohoo but still wants to get pregnant. With this mod, you will be able to shoot a baby inside of the woman, making it easier for her to get pregnant.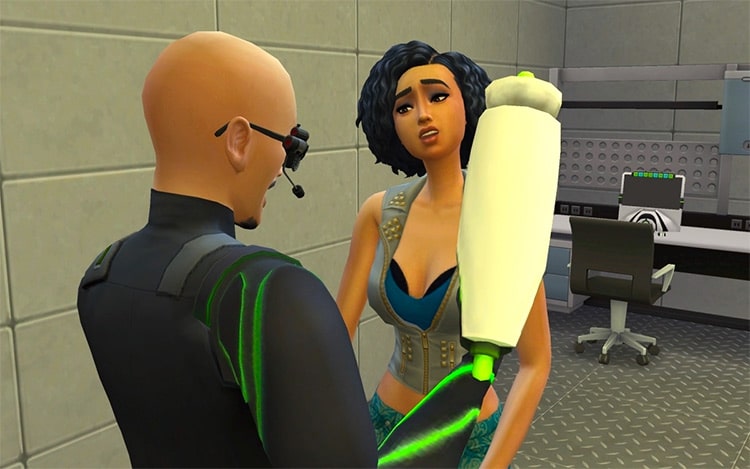 MC Command Centre
This Mod is the go-to Mod when it comes to pregnancies. It has almost everything that you would ever need to require while going through a pregnancy. You can make any edits or changes to your pregnancies however you wish and can make it exactly how you want it to be without compromise. You can alter almost everything that you don't like with the manual pregnant and completely customised.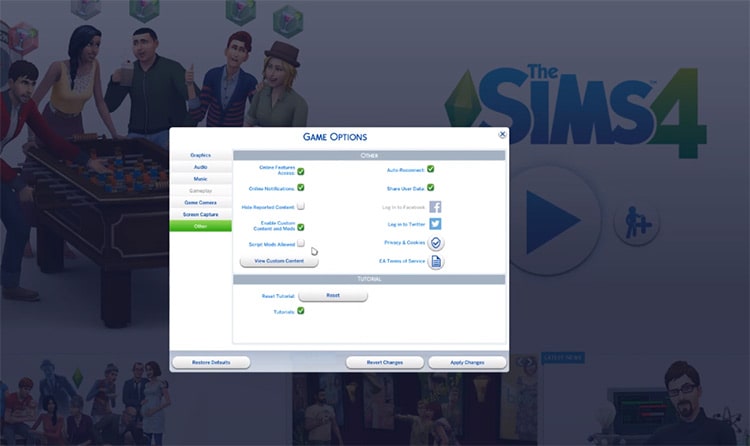 Pregnancy Mood Buffs
One of the symptoms of pregnancy is feeling moody. Women have a lot of different mood swings, like feeling anxious, sad, embarrassed, etc., while they're pregnant. This buff will allow you to control the mood swings of your pregnant Sim. In brief, you will be able to change and make your pregnant Sim feel whatever you want them to feel as you will have all control over it once you get this Mod.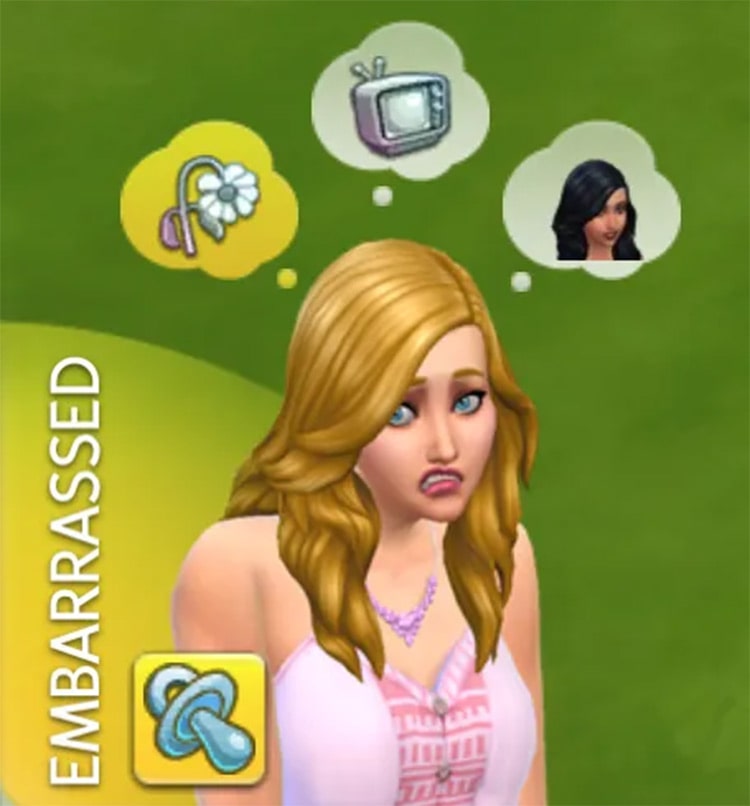 Wicked Whims
This Mod is one of the best pregnancy Mods used by gamers all over the world. This Mod will add more drama to your pregnancies. Your Sim might be engaged in multiple relationships, or they might be connected to only one partner very deeply. The options are endless. This is a great Mod for older audiences who are looking for more mature additions to their game.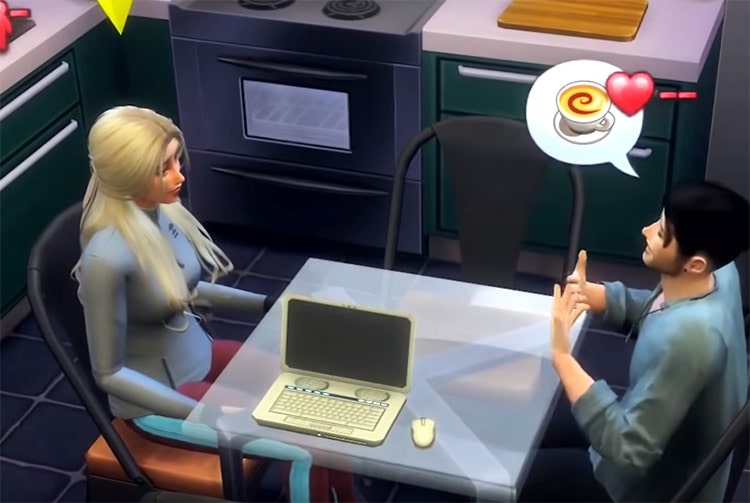 How to download the Sims 4 teen pregnancy Mod
If you wish to download this Sims 4 teen-pregnancy Mod, follow the steps given below:
Firstly, get 'MC command centre' and then install the "MC Woohoo" from 'MC command Centre' and put it in your game.
Unzip the files that you have installed and save them in your Mods folder.
Make sure to restart your game while doing this.
Open the game after you have put the Mods in your Mods folder.
Go to the MC command centre pop-up menu.
Open the pop-up window.
Scroll down and click on the 'MC Woohoo actions option'.
Once you have selected that, you need to enable the option that says "allow teens".
Now, click on 'MC Woohoo' again from the MC command Centre and select 'Woohoo pregnancy."
Once you have changed the settings according to the steps given above, make sure to restart the game for the Mod to work.
You should now be able to get your Sims character, a teenager, pregnant! You can also use a teenage woohoo Mod to help get your teen Sim to get pregnant.
How to get your Sims pregnant with the Sims 4 teen pregnancy Mod
Follow the steps given below two get your teenage Sim character pregnant:
In the 'Woohoo pregnancy' menu, you will see many options.
From those options, click on 'risky Woohoo per cent'.
This option will allow you to choose your percentage for the chances of getting pregnant.
In these percentages, enter 100% and select 'ok'.
Once you have done this, save your game in the general menu and restart the game.
After restarting the game, just like any other normal pregnancy, you can Woohoo with your teen partner by clicking on any bed.
Once this process is over, you can select the 'bathroom pregnancy test' option, and your teenage sim should now be pregnant.
You also need to remember that your Sims can't just get pregnant straight off the bat with anyone. There needs to be a good healthy romantic affiliation between the two partners. Therefore make sure that you have filled your relationship bar to at least 50%.
You can get it to that point by doing romantic things with your partner. Once you finish with that, you can engage in a Woohoo with your partner and get pregnant.
Glitches and problems in The Sims 4 teen pregnancy Mod
There are a few conflicts that you might face with this Sims 4 teen pregnancy Mod. We have given them below:
There is no pregnant belly/or the pregnant belly won't disappear: The graphics of this Mod aren't the best, so you will not notice any physical changes in your Sim once she gets pregnant. Her stomach will not grow or bloat.
The baby is randomly generated: Since this is a game, the baby will not match with the parents as much. The parents' genetics will not pass onto the baby so the baby will have different features than the parents.
These are the few minor glitches and problems in this Mod that you can overlook as they aren't a big deal. If you wish to make any changes to the baby after it is born in terms of looks, you can go through 'cas. fulleditmode' and change them.
Sims 4 teenage pregnancy cheat
If you wish to get your teen Sim pregnant easily, you can use the following teen pregnancy cheat command to do so:
"Add_Buff Buff_Pregnancy_Inlabor"
The Sims 4 teen pregnancy Mod is a great Mod that helps to overcome one of the biggest problems of the game. It is used by many gamers as it helps to add more depth to their storylines and help them try something new and unique. If you are tired of the game and the basic stereotypical functions of it, then this mod is a great way to help you break off that!