The Sims 4 Woohoo mods are some of the most used mods in the game. These mods help to make your game fun and realistic. In the original game, there are many quite uncomfortable things when it comes to Woohoo. There are many things that gamers have been wanting for quite a long time to make the already available features of these mods even better. Therefore, creators came up with these mods to meet users' needs and enhance their gaming experience.
Default Sims 4 Woohoo mod
The game has a classic default Sims 4 Woohoo mod, which you can download and use. This cc is fine if you only want basic features and nothing extra.
To download and use this mod, follow the steps below:
Make sure that you have a computer.
Click on MC command centre and then select MC woohoo.
Once you have done this, click on Woohoo pregnancy and risky woohoo per cent.
With this help, you can add custom Woohoo percentage levels of getting pregnant.
This mod is great. However, if you want to spice up your Woohoo experience in the game and add more features and interactions, you can use different Sims 4 Woohoo mods. Here is a list of some of the best Woohoo mods in Sims 4 to make your adult life in the game a lot more realistic and exciting:
Autonomous Romantic Interactions
With this mod, your Sims will be able to interact with each other independently. These interactions will be completely autonomous, so you can make them as exciting as you want. With this model, you can get proposed to, broken up with, date, get married, or even have multiple relationships. This model is also great as there aren't any limitations, so you can use your imagination to the best and make your game as fun as possible.

Babies for Everyone
This CC is quite true to its name. With the babies for everyone mode, you're sick and get pregnant with anyone they want. There are no limitations to any genders, ages, etc., for getting pregnant. It doesn't matter whether your Sims are gay, lesbian, children, teenagers, adults or even related; anyone can get pregnant! This gives you so much more freedom when it comes to Woohoos, as you do not have to worry about who you are doing it with. You can get pregnant whenever you want with whoever you want.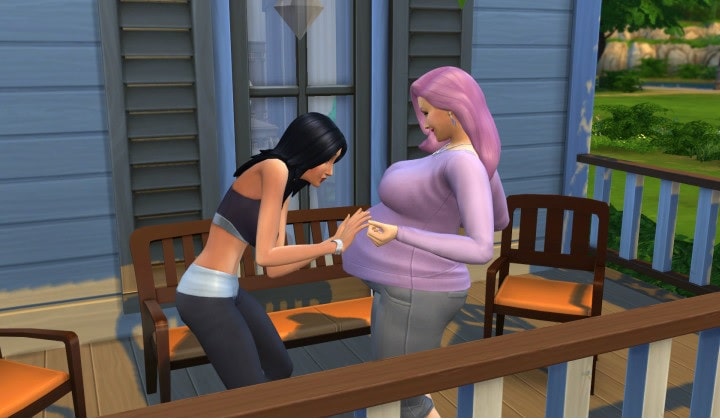 Baby Maker Trait
If you want just to have fun with the game and not take stuff very seriously, then this mod is definitely for you. With the help of this mod, you can have a bunch of kids without actually committing to anything or any relationship. You can also go around flirting and getting a bunch of babies.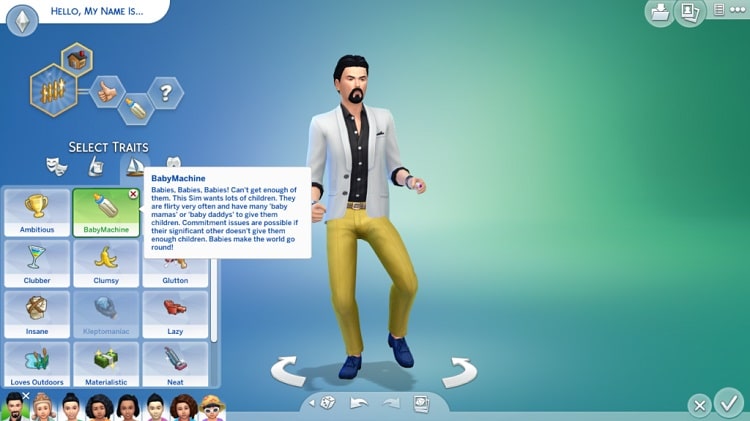 Sims 4 Risky Woohoo Mod
Sims 4 risky WooHoo Mod is quite a famous mod within the Sims community. It is very fun and exciting to play with. Likewise, will enhance your game and make it more fun. With the help of this mod, you can take a lot of risks, like getting pregnant unexpectedly. This is quite a risk which adds more thrill to the game. In addition, it is very easy to install and is not a script mod. It also has different flirting levels.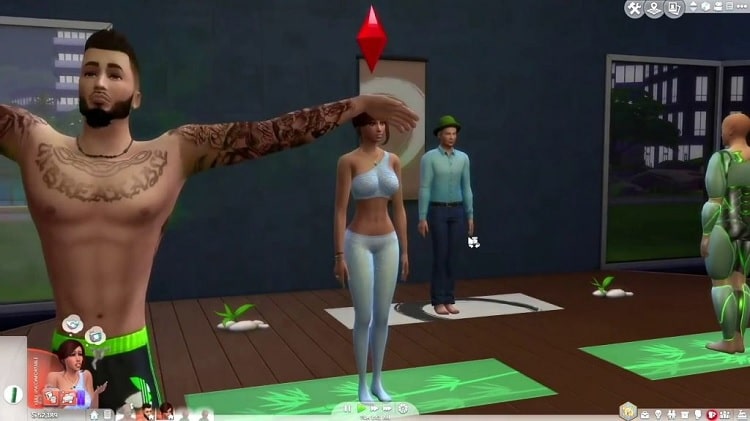 The Sims 4 Wicked Woohoo mod
This Wicked woohoo mod is arguably one of the best Woohoo mods in the game. In brief, it has every option and can help you fulfil all your Woohoo fantasies. It has a wide range of features and will make your game so much more fun and exciting. You can WooHoo in any place that you won't, like your bed, sofa, table, chair, bathroom, windows and also the floor… just everywhere. You will also get some more intimate interactions with your partner with the help of this mod. If you truly want an explicit, fun Woohoo experience in the game, then you should go for this Woohoo sex mod.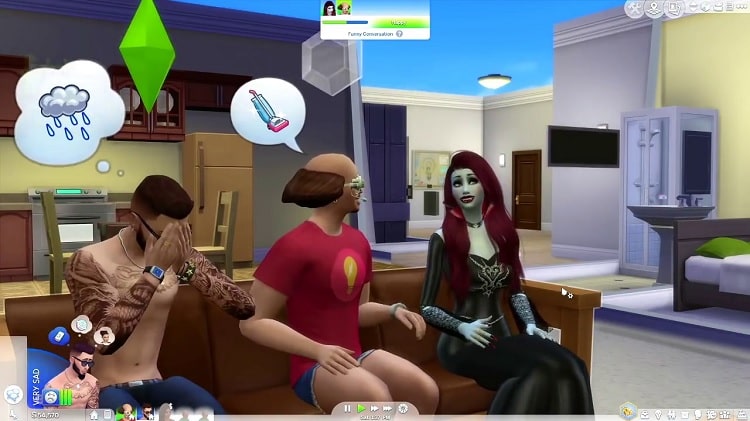 Wicked Whims
If you have been playing Sims 4 for a long time, you have heard about this mod. It is a very popular and functional mod. It will bring so much more realism to your game and make it more explicit. If you are an adult who wants more intimate and direct interactions in the game, then this is perfect for you. It has many more options and interesting features like nudity, pubic hair, strip clubs, etc.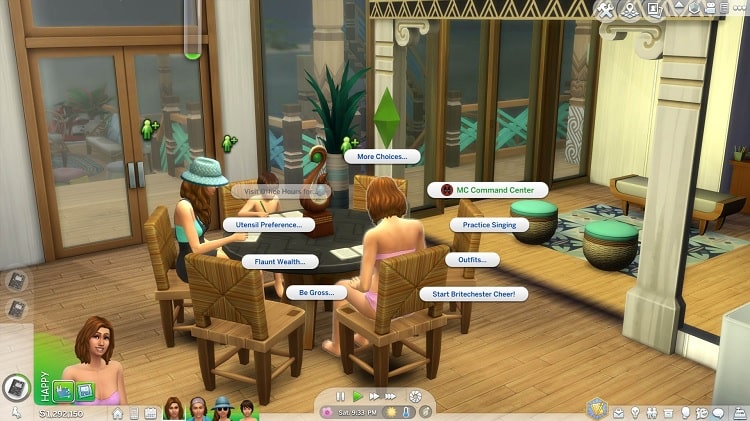 Sims 4 Child Woohoo Mod
As you can tell from the name, this child Woohoo mod will allow child Sims to Woohoo. With the help of this mod, you can make your child Sims kiss, Woohoo and flirt. You can also make them hold hands, go out for dinners and dates, and do many other things. This child sex mod is also amazing for younger players.
Wonderful Whims
Wonderful Whims is kind of similar to WickedWhims. The only difference between them is that it is less explicit and user-friendly. You could say that it is like a toned-down version of WickedWhims. Many people also called the child wicked Whims Mod. This model is comparatively more appropriate for children and teenagers who want to engage in sexual activities and not too explicit.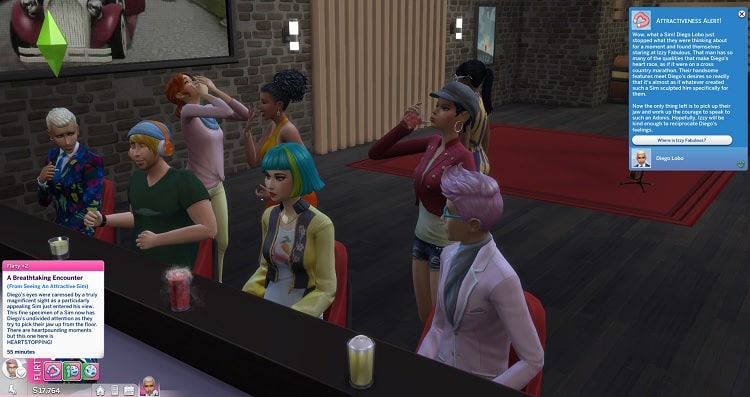 Woohoo Acceptance Animations Replaced
This woohoo mod will make your WooHoo interactions less awkward and more realistic. Earlier, many animations used to pop up while Sims talked about flirting or on a date. These made the interactions between Sim very weird. Therefore, creators made the Woohoo acceptance animations replace mod. Consequently, with the help of this mod, all of those pop-ups will disappear, and your game will be smoother.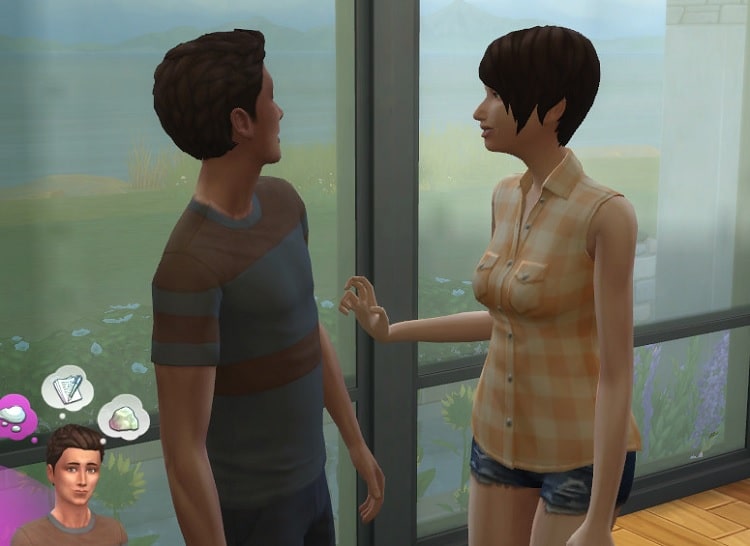 Woohoo Interaction Hider
Usually, in the game, when thousands are talking, many pop-up options tend to appear. This can get annoying as it can interrupt your game. You can download the Sims 4 Woohoo Interaction Hider to avoid and hide these options. There are two options that this mod will let you choose from. They are:
With this option, only the Woohoo pop up option will be hidden.
Only hide tries for babies:
With this option, only the interaction for making babies will be hidden.
Sims 4 Wicked Woohoo Animation Mod
With the help of this mod, you will be able to spice up your Woohoo option. This mod supports third-person creator animations. There are many more new and innovative explicit Woohoo animations that will spice up your game.
Simple interactive bushes
This model will allow your Sims to Woohoo in the bushes. You can also choose the type of bushes that you want. There are a few with flowers and also a few without flowers.
SimDa
With the help of the SimDa mod you Sim will be able to get into relationships through a dating app. The mod will allow your Sims to chat, call and interact through an app. Your Sim can also have one night stands, go on dates, or have long relationships.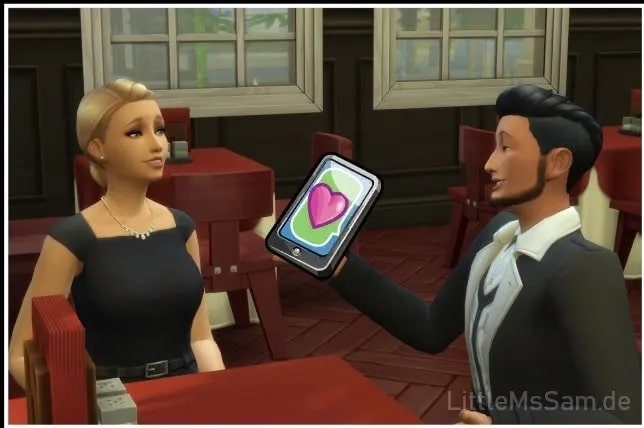 Teens and adults messing around
Since this game is a social simulation it will allow you to do things that would be generally considered wrong in the real world . Teen and adult relationships of sexual interactions in the real world would be considered wrong. However, in the game with the help of this mod your Sims will be allowed to have sexual interactions despite of being a teenager or an adult.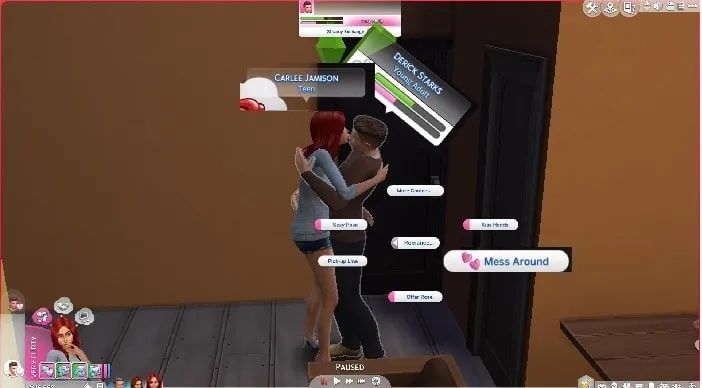 Woohoo as exercise
With this mod your Sims will be able to engage in sexual activities and also lose weight while they are at it. It turns your WooHoo's into a workout and will help your Sim exercise through it. Your Sim might also be able to gain muscles.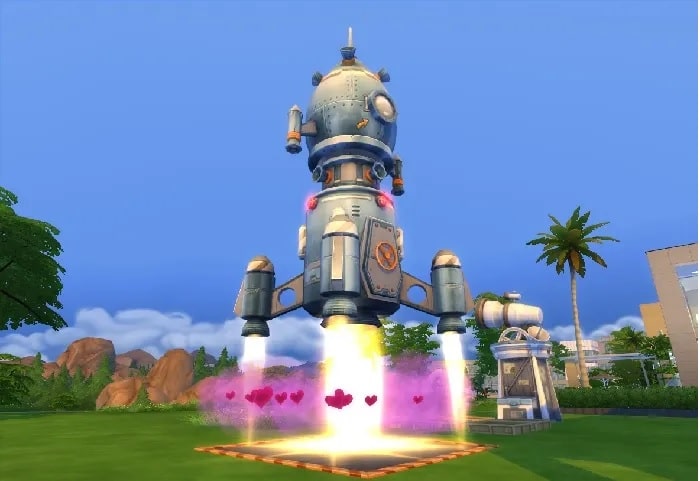 Lover trait
In brief, this mod will help your Sims engage more emotionally into their romantic interactions. With the help of this mod yourSims will get more options for flirting and Woohoo's along with maintaining a healthy relationship.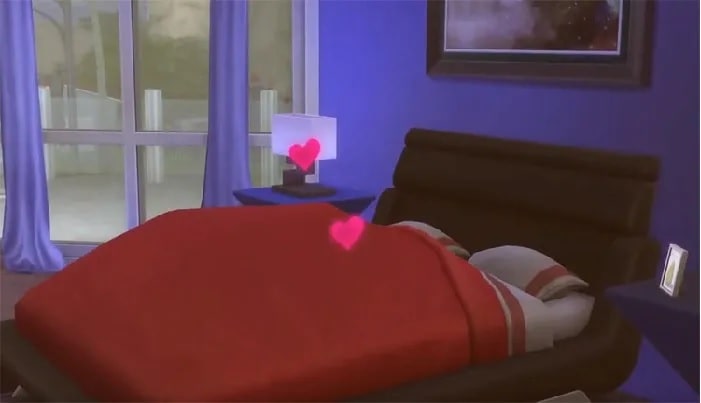 Interaction hider
If you are not comfortable with Woohoo's out in the open and wish to cover up most of your sexual interactions, then you can do so with the help of this Interaction hider mod.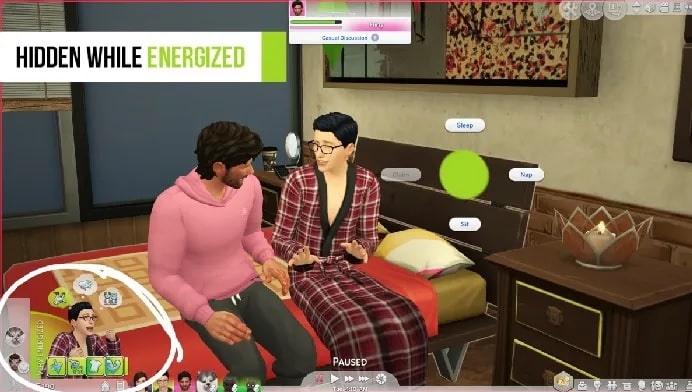 No sleep after lovemaking
This is another mod that will help to make your sexual interactions more realistic. In the default game the Sims fall asleep after WooHoo which is not very normal. So, with the help of this mod your Sims will stay awake after WooHoo's.
Pregnancy mega
The pregnancy mega mod will give your more pregnancy related features and will focus more on making your pregnancies as realistic as possible. You will be able to have miscarriages, same sex pregnancies and also teenage pregnanies.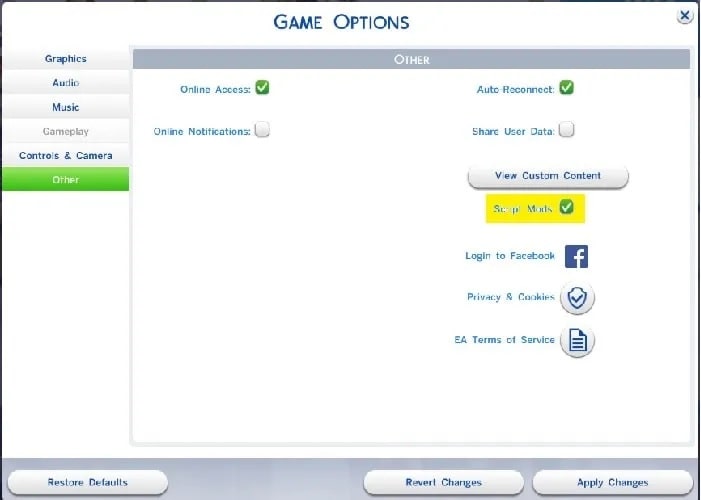 No censor
By default usually all explicit and graphic visuals in Sims 4 come with a mosaic blur. However, if you wish to remove this blur you can use the Sims 4 no censor mod.
Ghosts can bear children
This mod will allow your Sim you engage in sexual activities with ghost Sims and also allow the ghosts to get pregnant. This was not allowed in the general game however, it is now allowed with the help of this mod.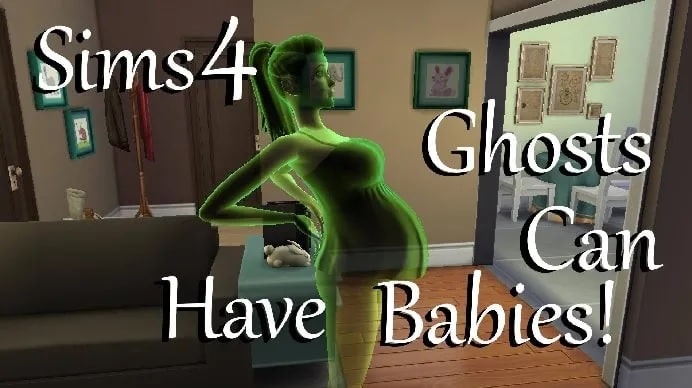 Pillow Talk
This mod will make the sexual interactions in yoru game more realistic, romantic and intimate. Your Sims will be able to have a genuine relationship and flirt, talk, cuddle, etc after WooHoos.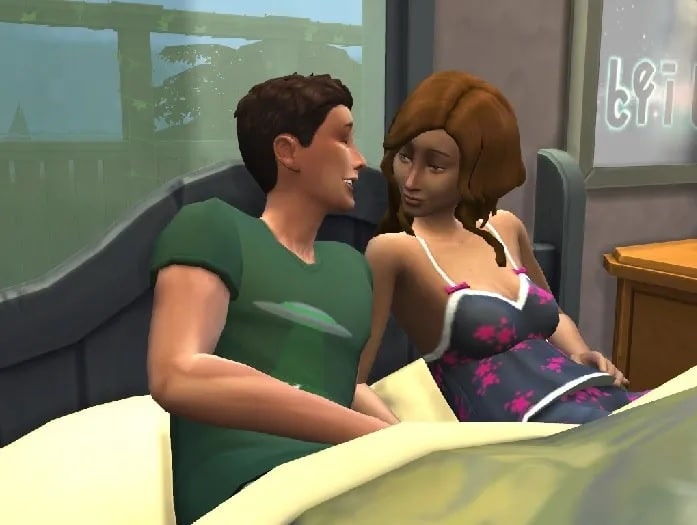 Hoe it up
The Hoe it up mod will add more explicit and adult interactions to you game. Your Sims will be able to engage in unique sexual activities like pole dancing, lap dancing, stripping etc. They can also get into various different types of relationships. There will also be prostitution involved so that your Sims can make money through it.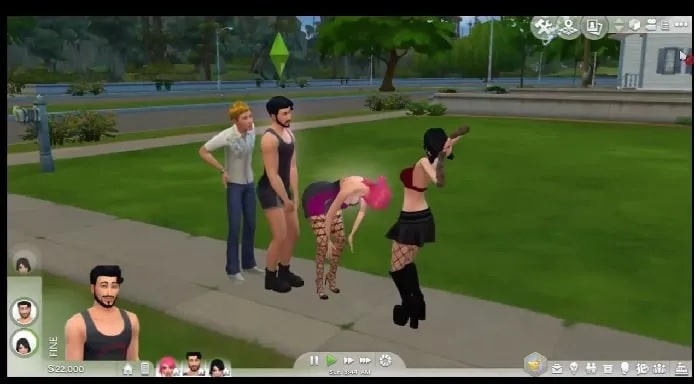 S4 first love mod features
The features of the S4 first love mod are
Tell your crush you adore him or her (single use.)
Please share your contact information (one-time use.)
Make a phone call to your crush.
Invite them to join you as a partner.
Send them a text message.
As they mature into teenagers, they grow closer.
Places you can woohoo
There are only a few instances where this interaction is useful. These are the following
Achievements
The 50-Mile-High Club a: to have a romantic rendezvous on a rocket ship.
To interact with more than 50 NCPs.
To have sexual relations with a ghost.
The Sims 4 Same-Sex Pregnancy CAS
Suppose you do not want to download separate modifications for same-sex pregnancy. You can use CAS options to create your features. To do this, follow the steps below:
Click on your dresser and select the change Sim option.
Click on the custom gender settings.
If you are a gay couple, choose the become pregnant option. The other Sim should have the get others pregnant option selected.
If you are a lesbian couple, you can choose the get others pregnant option, and the other partner should have become a pregnant option.to get others pregnant
Once you have done the above steps, you should engage in a Woohoo with the same gender.
Once you have done this, click on 'try for baby'.
Faqs
Can Sims get Pregnant from WooHoo?
There is a possibility that your son might get pregnant from Woohoo. However, you can control this.
Where can you have WooHoo in Sims 4?
With the help of custom mods, you can have Woohoo almost anywhere you want.
Can Teens Get Pregnant in the Sims 4?
In the normal game, teenagers are not allowed to get pregnant. However, you can use various teen-pregnancy mods to make that possible.We have come to the end of this article about the Sims 4 Woohoo mods. We hope that this article helped enhance your game and make it more fun and exciting. If you want a more realistic adult life in your game, you should try out some of the mods listed above.