Sims 4 is an online social simulation game. It allows users to make their mods in order to make the game more interesting and fun to play. One of the main goals of mod is to make the game more realistic. It focuses on more aspects of the real world into the game. One of the things that people use a lot and have alot of interest in are drugs. As weird as it sounds, many gamers have shown a lot of interest in this niche. Modders also made a new mod called the Sims 4 drug mod.
Just like how the name suggests, this mod makes it possible for your sim to consume drugs. This drug mod gives you access to drugs like Cocaine, MDMA,weed, etc. Not just the drugs, but with the help of this mod your sim will also experience the various side effects of these drugs. For example, different and drunk walk styles, headaches, red eyes, swollen faces,etc. Not just that but you will also be able to grow your own weed and become a drug dealer!
Basemental drugs mod sims 4
Since the purpose of this Sims 4 basement drugs mod is to make the game as realistic as possible, all the features are also considered. It shows and gives gamers access to all the things that could happen in real life. Some of them are, consuming drugs, drug misuse, frivolous entertainment, overdoses, peaks, withdrawal symptoms, mood shifts, and selling drugs.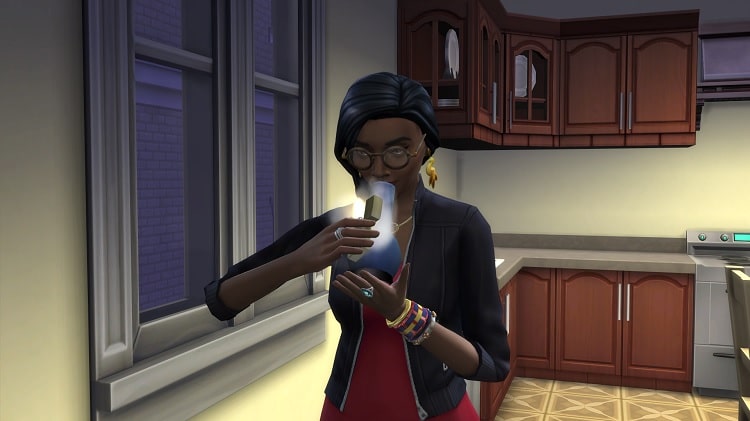 How to download the basemental drug mod in Sims 4
If you want to download this mod, you can follow the steps below in order to do so:
This is a script mod so make sure that you have the "allow script mods" option enabled.
Click on this link and visit the Website
Select "BM Drugs" from the drop-down menu and then "Download."
Save it in the downloads folder after that.
Then, by right-clicking on the folder, unzip it, and then proceed as follows: Electronic Arts>Sims4>Mods>Basemental Drugs>Documents>Electronic Arts>Sims4>Mods>Basemental Drugs
You can install your mod once you have done the above steps.
How can you be a drug dealer in Sims 4
Make sure that the NPC you are using for your drug cc is not related.
On the NPC search for the dealer trait.
Get in touch with the dealer and interact with them in bonafide to gain access to narcotics of better quality.• Then check for other offers for drug dealing (requests< drug dealing), and each pill will have a new trait tied to it.
After three interplays, you will see a "seal the deal option".
When you develop more and grow as a drug dealer known as a shaman, it will let you engage in various interactions. These also include getting woohoo as payment and the ability to produce cannabis.
Why is the Basemental Drugs mod Not Working?
There are few reasons due to which your basement drugs may not work, we have listed them down below:
Ensure that you have updated your ts4 game version.
Make sure that you did not forget to enable the "allow script mods" option as this is a script mod.
You might not have deleted the earlier files in your mod folder.
They might be buried in your script mods folder after the modifications folder.
You might not have deleted the localthumbcache. package located in the Documents / Electronic Arts / TS4 folder.
You might have some broken mods which might cause conflict.
With this, we have come to the end of this article about the Sims 4 drug mod. We hope that it was of use to you and helped to make your gaming experience with Sims 4 a little more fun.
Faqs
How do you get the drug mod in Sims 4?
In Sims 4, you receive the drug mod by giving a sim the trait of a drug dealer and settling them in your neighbourhood so that other players can buy drugs from them. These will be kept in their inventory and can be utilised whenever they want.
Do Sims 4 Mods ruin your game?
Sims 4 mods may make some changes to your game that may slow down the game, but they won't completely ruin it.