Teenage is a life stage where sims are thinking about the career they wish to pursue and the goals that they set for themselves, and it's the same in real and gaming life as well. So if you have an adolescent character in the game, you should start looking for Sims 4 teen jobs for them based on their preferences, ambitions, passion, and so on. The best part is that the game offers various professions for you to choose from.
Also, there are job offers for full time and part time workers, so you can decide on the basis of that as well. So let's see what all this feature of the game has to offer.
List of Jobs for Teenagers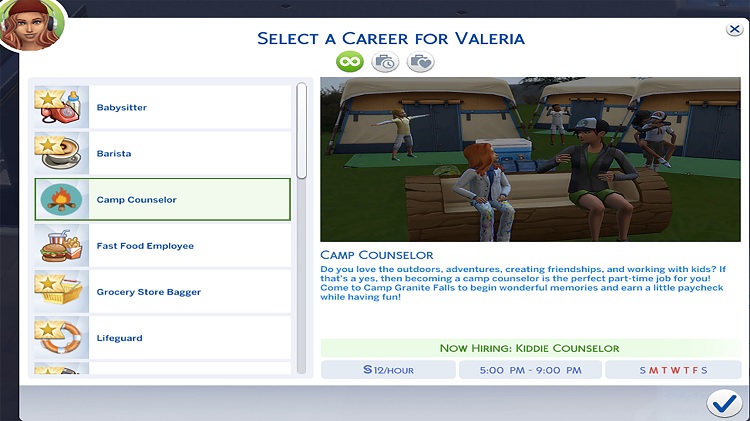 Teen sims can look for jobs on their phone or computer, where their school information is mentioned. Press J on the keyboard or click on the briefcase to see your options. Your character can quit the job and start at the same position if they reapply, whenever you want. You can use the phone or computer to quit as well. However, if your avatar has become old, they'll quit the job on their own. 
Now, let's take a look at the list offering various teenager jobs.
Manual Labor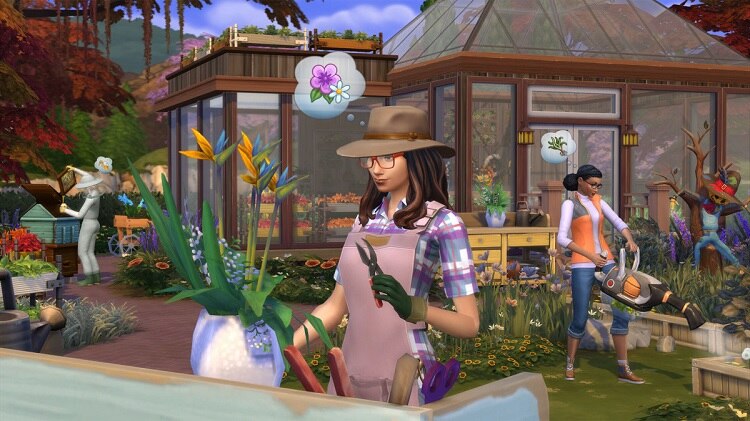 So if your character is into gardening or has a gardening aspiration or wishes to indulge in this activity should go for this job because it pays well and allows your character plenty of time for themselves as well. However, they'd have to work on weekends. Those who choose this option should have some of the following traits and aspirations to benefit from it even more. 
Loves Outdoors
Since gardening is quite an outdoor activity, a character with the loves outdoors traits can enjoy more and gain rewards by spending time outside.
Athletic
Now, this trait isn't helpful in the task itself, but it'll give your avatar the energy they need to carry out the activities.
Freelance Botanist
Players with this aspiration have an advantage because this job would be completely in sync with this aim and help you increase your gardening skill.
Body Builder
Similar to the athletic trait, this aspiration is only for energizing your avatar to work hard in the field.
Here are the jobs that require manual labor.
Lawn Mower
To become a lawn mower, you'd need to reach level 2 in gardening skills to gain a promotion and work on Saturday and Sunday from 7 a.m. to 12 p.m. This job pays you $45 per hour and $225 as a reward for being promoted. It'll work in your favor if your sim has an energized mood.
Landscaper
Your character can be promoted when they achieve level 4 in gardening for this task and work on weekends from 7 a.m. to 12 p.m. You can earn $59 an hour and, on receiving a promotion, a bonus of $293. An ideal mood for this job would be energized.
Backhoe Operator
Your sim would have to work from 7 a.m. to 12 p.m. on Saturday and Sunday while earning $70/hour. There's no promotion in this field, though.
Retail Employee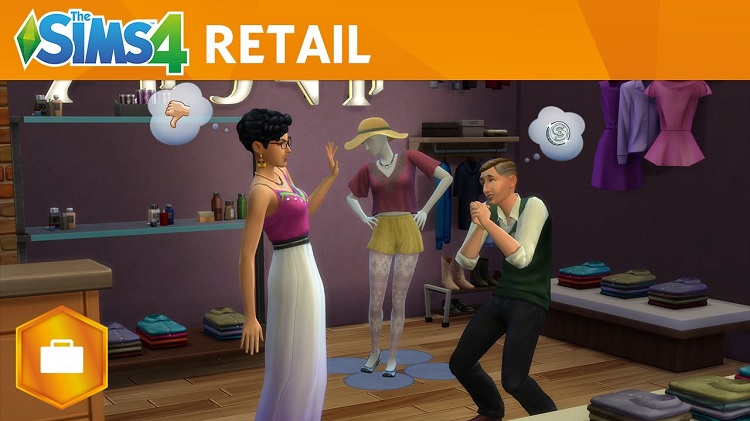 Get ready to make your avatar work hard along with managing their studies because this job would expect a lot from them. They'd have to work every day and would require great social skills to get promoted. Here are the traits and aspirations your sim would gain while working in retail jobs.
Outgoing
A character has strong socialization skills if they have this trait, which is what this job requires. Charisma would take your character ahead in the job.
Self Assured
A self assured avatar's confidence would be sky high, and it's excellent to get promoted.
Friend of the World
Being in a retail job, it's essential for your avatar to be friendly with everyone, and it's a bonus if they have a relationship with Gregarious. Other aspirations, such as Popularity, would also work well because they have a socialization aspect.
Here are the jobs you can choose from in the retail sector.
Shelf Stocker
In this position, your sim would work on Tuesday, Wednesday, Thursday, Friday, and Saturday from 6 p.m to 10 p.m. They'd earn $33 an hour, and once they reach level 2 in Charisma skill, then they'd get a bonus of $188. The ideal mood for it is "Confident."
Sales Floor Clerk
The working hours would be 6 p.m to 10 p.m. on Tues, Wed. Thurs. Fri. and Sat. Your character can earn $40 per hour, and once they reach level 4 in Charisma, they'll receive a $244 bonus.
Customer Support
For this job profile, your sim would work from Monday to Friday from 6 p.m. to 10 p.m. There's no scope for promotion in this profile, but a Confident mood is ideal.
Barista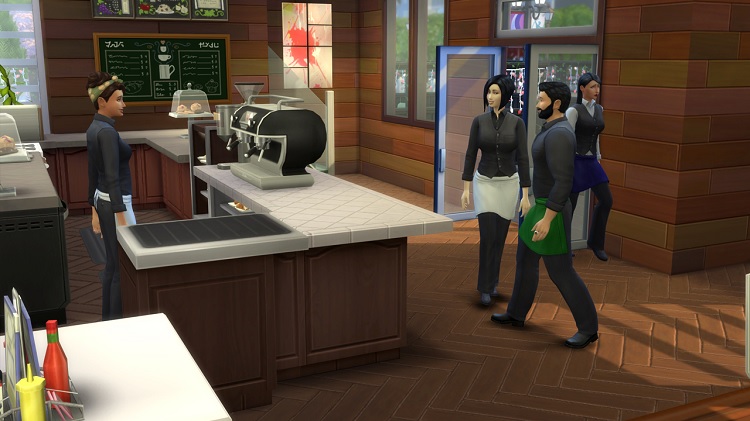 Who doesn't love the smell of coffee, right? If your gaming character wishes to be a mixologist or is one already, then this is the perfect option for them. However, they'd have to follow a proper schedule, wake up early, and so on for this job profile. However, this is one of the least stressful fields to work in. The traits and aspirations that complement the careers in this field are as follows –
Creative
Even though this isn't an essential trait to have, it'd still be helpful for them to get inspired and bring forth their creativity as a barista.
Master Mixologist
Characters with this goal would benefit from the job profiles mentioned below and progress faster.
Here are the job profiles you can opt for.
Coffee Stain Remover
This is quite a menial task where your avatar would earn only $28 per hour and work from Monday to Friday from 5 a.m. to 7 a.m. For a promotion, you'd have to reach level 2 in Mixology skills and gain a bonus of $193. Feeling inspired is the ideal mood for this task.
Bean Blender
As a bean blender, the working hours would be 5 a.m to 7 a.m, from Monday to Friday. Your sim would earn $41/hour and would need level 4 in Mixology skills to get promoted. Along with a promotion, they'd gain $289 as a bonus. Again, an inspired mood would get you ahead.
Latte Artiste
Your sim would work from Monday to Friday from 5 a.m to 7 a.m and earn $62 an hour. Promotion isn't in the cards with this profile. Keep your sim in an inspired mood, as it'll help them.
Fast Food Employee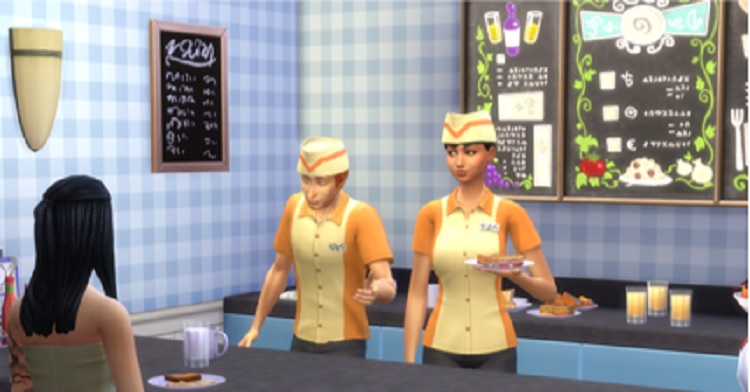 Those who wish for their sims to be a chef or pursue a culinary career should certainly get them to work in one of these profiles, but the working hours aren't that favorable, and the days are also changing, which makes it hard to keep track.
The traits and aspirations that would benefit you in this field are as follows –
Foodie
A chef without a foodie trait doesn't go well together. However, your character wouldn't be able to taste the food cooked by them.
Outgoing
Charisma is quite essential when you're a fast food employee, and the outgoing trait works wonders in raising your character's Charisma.
Athletic
Since sims have to work at odd hours, being energetic would help them a lot, and that is where this attribute comes into play.
Master Chef
This is a no brainer because an avatar with this aspiration would progress further in their goal by working at a fast food joint.
Body Builder
Even though this aspiration isn't of use in terms of the task, it does help your character stay energized.
Now, let's look at all the profiles you can choose from.
Table Cleaner
As a table cleaner, your sim's working hours would be 5 p.m. to 9 p.m. every Sunday, Wednesday, Thursday, Friday, and Saturday. Once your character reaches level 2 in cooking skills, they'd be promoted and get a bonus of $325 apart from their salary, which is $16 per hour.
Fry Cook
For this job, your character would earn $18 an hour and work from Tuesday to Saturday in a 5 p.m. to 9 p.m. shift. As soon as your sim reaches level 2 in Charisma skill, they'll get promoted and get a bonus of $358, and if they have an energized mood, it'll help them progress faster.
Service Cashier
As a cashier, your avatar would work from Monday to Friday, 5 p.m. to 9 p.m., and earn $20/hour. Your sim won't get promoted in this profile, though. An energized mood would help them a long way.
Babysitter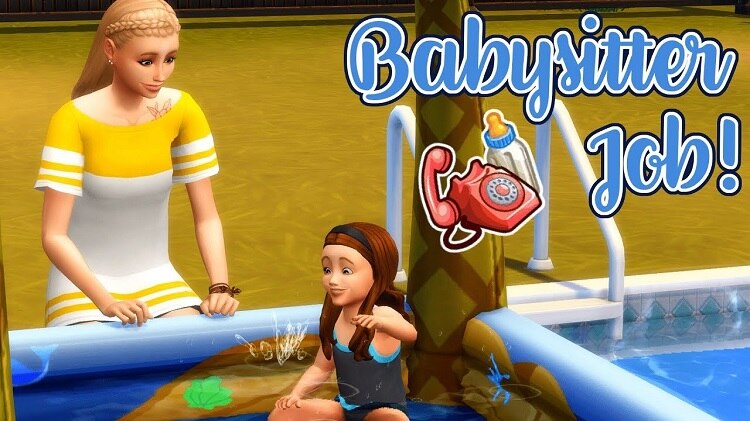 Being a babysitter requires your character to love kids; otherwise, it'd be a waste of time. They can focus on their school work as well and spend time socializing. The traits and aspirations that work in sync with this job are –
Goofball
As a babysitter, your sim needs to be playful and fun for the kids; therefore, this trait comes in handy.
Childish
This trait is similar to the one above and helps your sim play with the kids they are babysitting.
Outgoing
Being charismatic is essential in this job, and this attribute would help them socialize as well.
Friend of the World
If an avatar has this aspiration, it will benefit them because they'd need to socialize, and being friends with Gregarious is a bonus.
The job profiles are as follows –
Baby Sitter
This job profile requires your sim to work on Saturdays and Sundays from 6 p.m. to 12 a.m., and they'd earn $33 per hour. When they reach level 2 in Charisma skill, they'd be promoted and gain $160 as a bonus. A playful mood is vital for this job.
Nanny
As a nanny, your character would work on weekends from 6 p.m. to 12 a.m. and earn a salary of $40/hour. They'd receive a bonus of $192 once they reach level 4 in Charisma skill.
Daycare Assistant
Your sim would be busy on Saturday and Sunday from 6 p.m. to 12 a.m. at $40 an hour. There's no promotion in this job profile; therefore, no bonus. However, an ideal mood is playful for it.
Private Tutor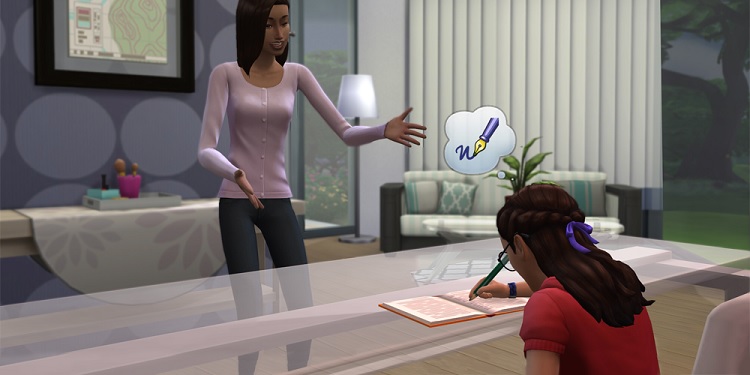 If your avatar is good at studies and an A student, then they can use this skill for tutoring other sims in the Newlyn Hills Academy in their assignments, lessons, and so on. It'd be a sort of side hustle for extra cash for your characters. The classes would be on Sunday, Tuesday, and Friday from 5 p.m. to 9 p.m., and earn $20 per hour.
Ultimate Teen Career Set
This set has every excellent job option that your teenager can opt for in several categories. You can browse through all the options and pick one that aligns with your avatar's interests and goals.
Teen Careers for All Ages
Sims of every age can now get plenty of job opportunities and a chance to earn money. Age is no longer a boundary. However, they do need to have the right skills, intelligence, and other attributes to grab the job they want.
Social Media Career for Teens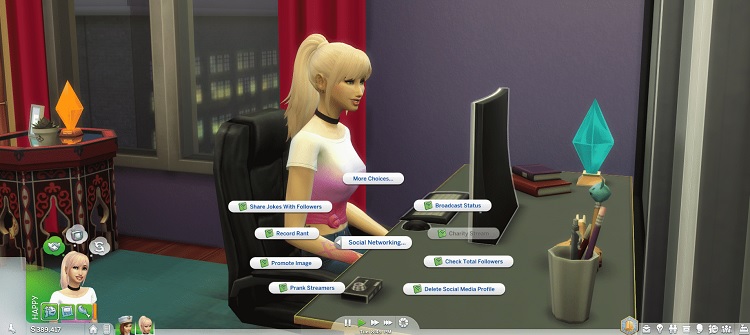 Teens in the game can also become influencers or work on their favorite social media platform because most of their time is spent on social media only. Why not earn a little cash out of it, right? From being a media intern, and meme maker to a press agent, or internet superstar, your sim can become anything they want to.
Teen Job Career Set
These Sims 4 part time jobs are perfect for your characters who have to juggle between school and job because it offers them plenty of time for themselves while also earning cash on the side. They can be a camp counselor, lifeguard, grocery store bagger, and so on. The options are endless, so you'll undoubtedly find something that complements your avatar's aspiration and passion.
Conclusion
If you have a teenager in your sim's household, then these job options are absolutely necessary for you. It puts their skills to good use and also helps them progress in their aspirations if they choose a job profile in accordance with their goal in the game. Opt for any of these Sims 4 teen jobs and get your character to help out in managing the household's expenses.