The Sims 4 has a lot of Mods that revolve around fantasy inspirations. They built the Sims 4 occult Mod also in the same fashion. In brief, creators took inspiration for this Mod from fictional characters taken out of fantasy stories. These characters include angels, fairies, demons, zombies, werewolves, and superheroes. This occult sims Mod is great if you are a fan of such things.
More about the Sims 4 occult Mod
These occult Mods completely help to transform your character into a fantasy character. The first thing to remember about this Mod is that they do not include the already inbuilt features relating to this topic. In conclusion, all of these features are unique. Here are a few skins that this Sims 4 occult sims Mod offers:
Zombies: this feature, just like its name, revolves around zombies. Who doesn't like zombies? Most of us grew up hearing stories about zombie apocalypses. With attention to that, they made this Mod. With the help of this feature, you get to experience a zombie apocalypse. The moment you turn this feature on, there will be zombies throughout your surroundings.
Fairies: this Mod will help to fulfil all of your childhood fantasies. Who didn't obsess over fairies as a kid? This Mod will turn your entire town into a fairyland with pink trees and fairy powers. Not to mention, you will also have fairy wings and elf ears.
Superheroes: of course, when we talk about fanatical creatures, we cannot forget about superheroes. This Mod will allow you to become a superhero or a villain. There will be many challenges along your way now that you have started to use this Mod. In brief, you will have to save your town from any kind of danger from enemies. There will be many obstacles in your way, like a helicopter crash on a criminal on the loose. Saving your town from these will make you a superhero. If you choose to be a villain, you will get to cause these problems rather than be the victim of them.
Werewolves: With the help of this custom content, your second turn into a werewolf. It will take your Sim 24 hours, to say the least, to turn into a werewolf. Once you have taken the form of a werewolf, you will be allowed to howl, curse, and summon your pack of wolves.
Best Sims 4 Supernatural cc & Occult CC
There are many different Supernatural Mods & Occult CC's available in the game. Given that, we have picked out the 11 best cc's that you should install:
Zombie Apocalypse
This cc is truly one of a kind. With this cc, you will get to experience a zombie apocalypse. It will turn many sims in your town into zombies. Your duty in this game will be to survive within all of those zombies. With this Mod, you will get a completely new gameplay experience. This Mod functions smoothly and has great graphics too. This cc is truly a gem.
Expanded mermaid
Who wasn't obsessed with mermaids as a child? We all wanted to meet mermaids and be like them. They made this expanded mermaid Mod out of inspiration from mermaids! The creators made this Mod beautifully. They have put great creativity and effort into this Mod, and we cannot ignore that. The creator of this Mod has completely changed the game's look as a whole.
It has many features that will allow your Sim to become a sea witch, go diving, swim, become a Kelpie and hang out with other aquatic animals. This Mod will give you an insight into the world that lives underwater. How exciting! Once you download this Mod, you will have many interactions with the ocean, and there will also be a lot of magic involved.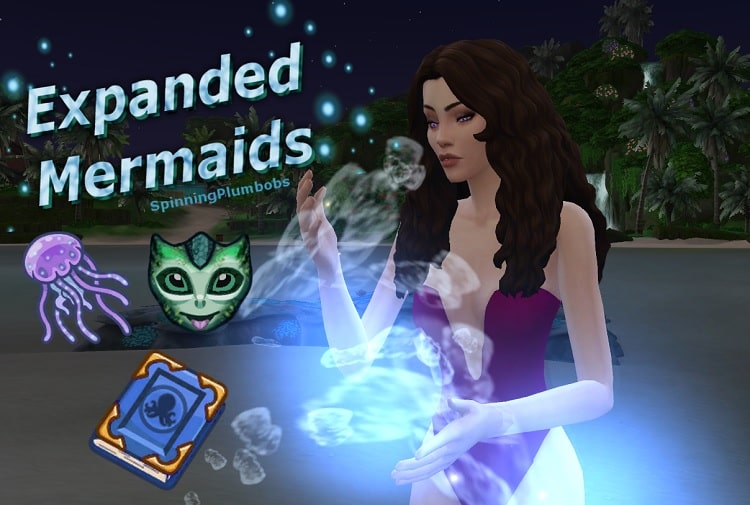 Hybrid
In brief, this hybrid Mod is a scary one. The whole idea of this Mod was to allow users to merge two characters to create a full new personality of their own. You have the freedom to choose any character that you would like and connect them with another. This Mod has many gameplay types, which makes it extremely fun to play. Your Sim can cause as much chaos as they want with the help of this Mod!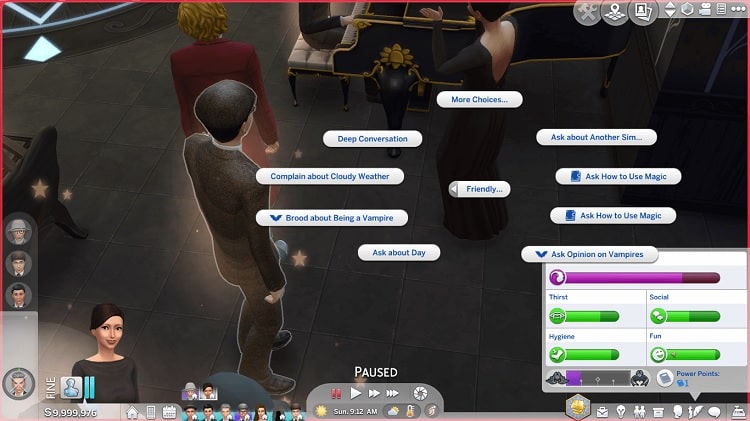 Witchcraft career
This year is all about witches. Witches are something that we cannot ignore when it comes to the fantasy world. We see them almost everywhere, and most of us grew up watching them. Some of us feared these witches. On the other hand, some of us loved them. If you are one of those who are always obsessed with witches, then this Mod is perfect for you.
With the help of this cc, you will be able to get access to potions, spells, cauldrons, and all other types of things used by witches! This Mod will give you a chance to make your game into something more fun and unique.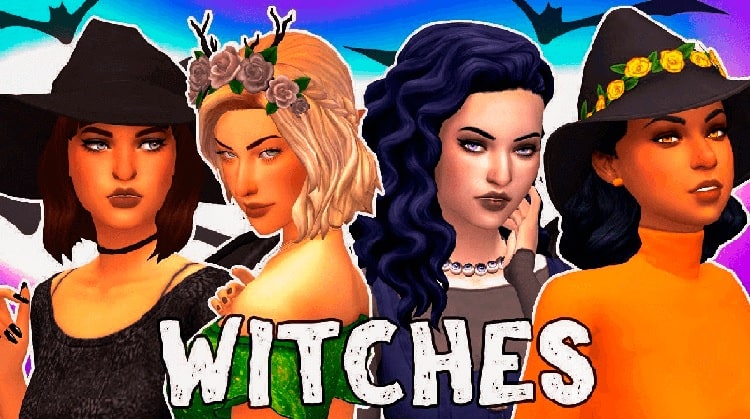 Aloha! Eyeset + Add-Ons
We have seen that many superheroes often have coloured eyes. Often have coloured eyes. This add on Will allow your Sim to get coloured eyes! This Mod consists of many different and unique eye colours. They will make your Sim get various looks such as a monster, beast-like, and many more Angel-like looks.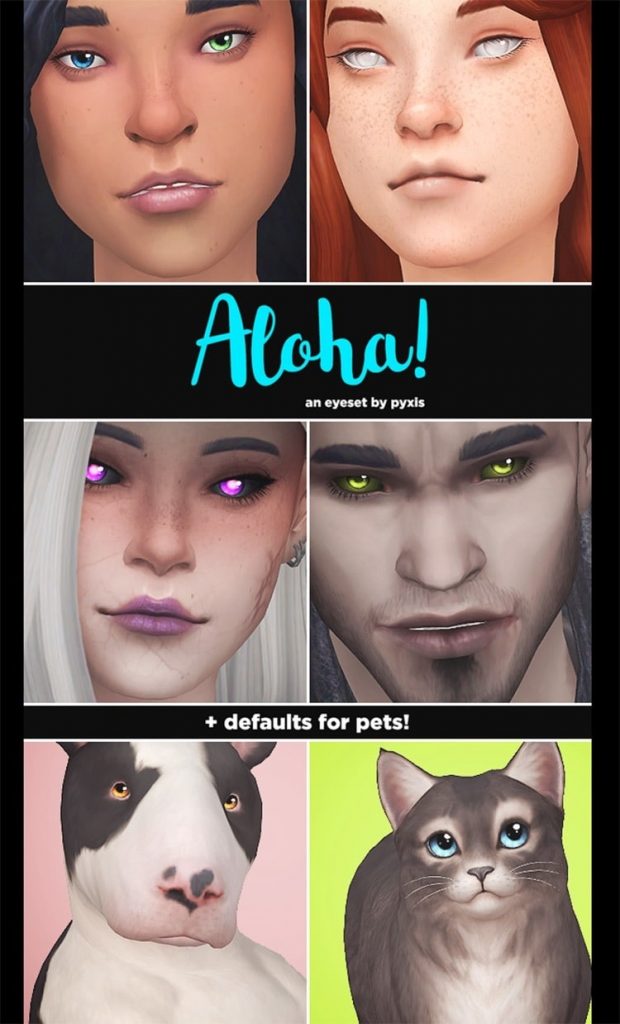 The Halloween Collection
Just like its name, Halloween is what inspired this Mod. The most iconic thing about this Mod is the make-up. Your Sims will be able to get various unique types of make-up looks. Two of them are the fresh-blood red and healed-over silver looks. You Sim will look supernatural after using this Mod. You could also get a vampire look if you want with this Mod.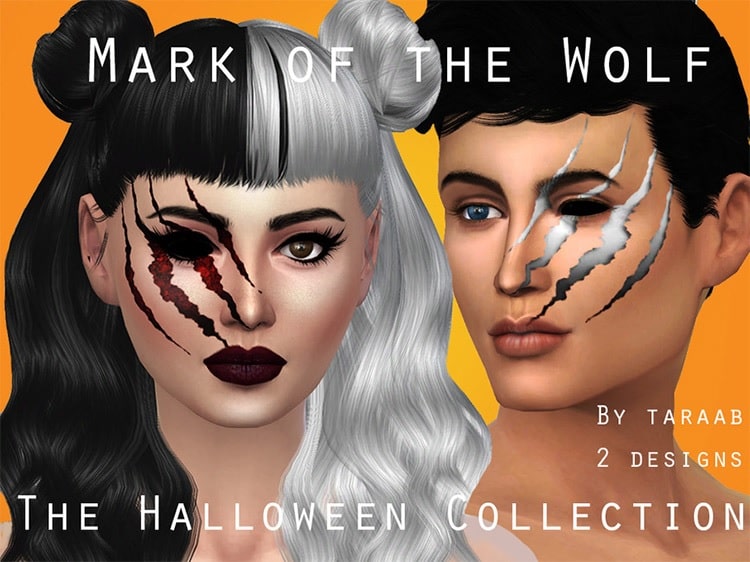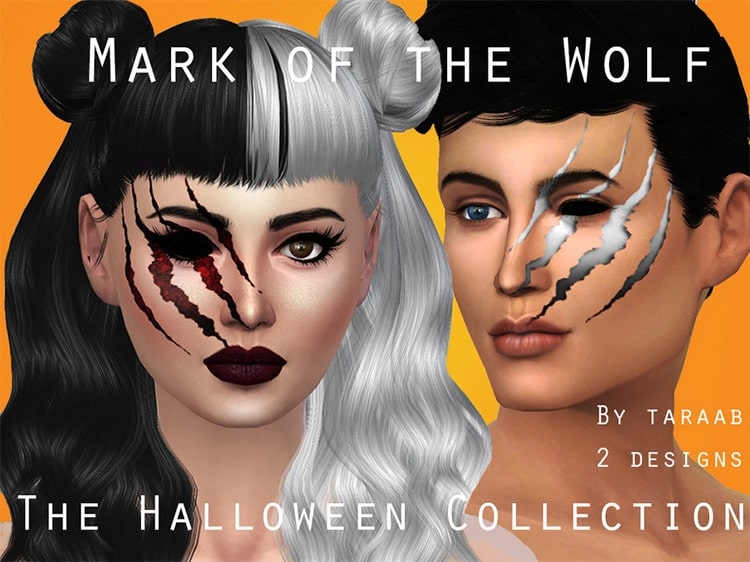 Ouija Party Poses
We all often get curious about various things related to horror. This cc is very intriguing, and even though it scares us, we still want to dive deep into the world of ghosts. An ouija board exists in real life, and many people use it to communicate with spirits. However, this Mod is perfect if you are scared to try it out in real life and want to experience it.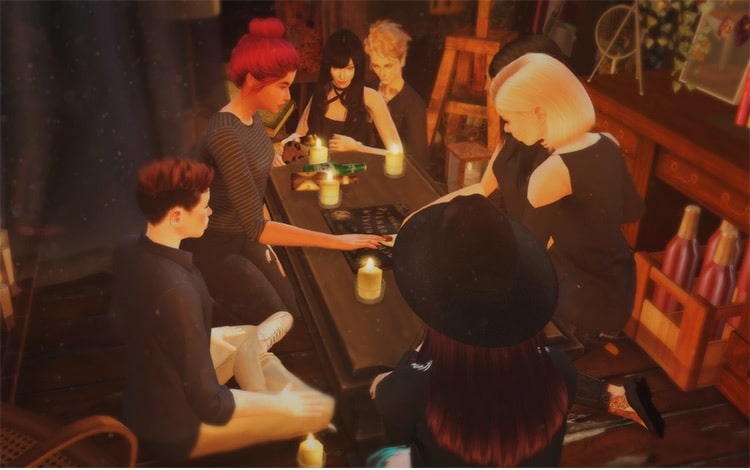 With the help of this Mod, you and a few other sims can gather around and talk to ghosts via an ouija board. This Mod will offer your sims many fun, messy and scary poses that they can do while playing the game!
Ghost Skeleton Makeup
Dressing up and acting like ghosts was one of the most fun things to do as a kid. If you liked stuff like that, this Mod is perfect for you. This Mod will give your sims a ghost-like look. It will also give you full face custom makeup looks with skeleton-like details. Your sims will get some marks on their face. Each mark's edges have a delicate airbrushed look, allowing them to fit in with your Sim's skin. It also has a tribal look to it with some spooky accents.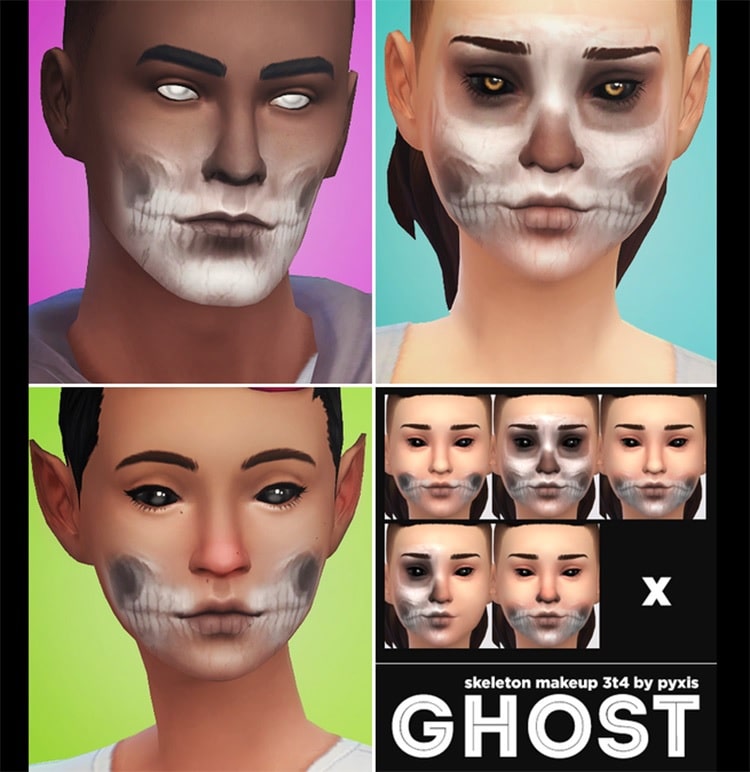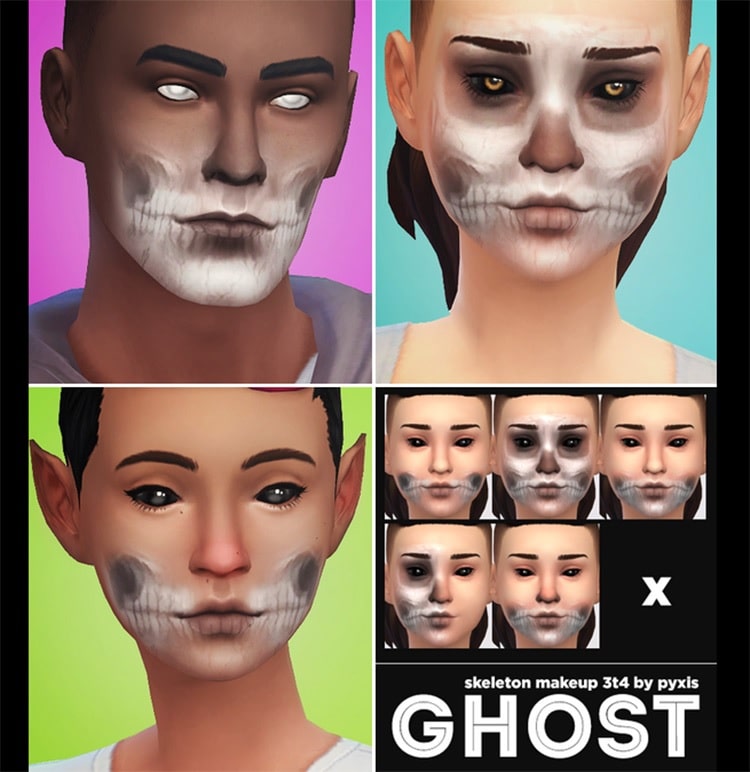 Demon Days
This demon cc will make your sim look like a demon. It has various horns and demon accessories that look unreal. Users can customise the make-up looks of this Mod according to their liking. Some of the eye-catching details of this Sims 4 demonic cc Mod are eyebags, a skin pallor overlay, skin gradients, spidery veins, demon tail and horns.
You can choose your colour for the skin colour of your sim and make it look as scary as possible! A Mod that is similar to this one is the demonic powers Mod.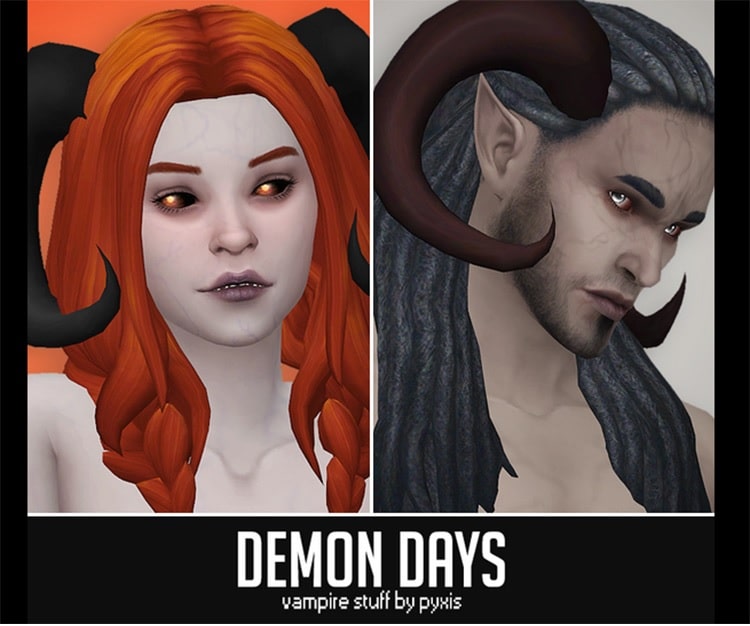 Arachnophobia Spider Eyes
This Mod is a very unique and different Mod. The creativity of this Mod is something to admire. With the help of this cc, your Sim will be able to get an extra eye or even multiple extra eyes. It will almost make your Sim look like an insect. The quality of this Mod is out of this world because of how realistic it looks.
These monster-like Mods are very rare, so this one is something to keep an eye on. More details of this Mod include details of the skin like pale veins, discoloured skin, dark circles, boney facial structures, and shadows.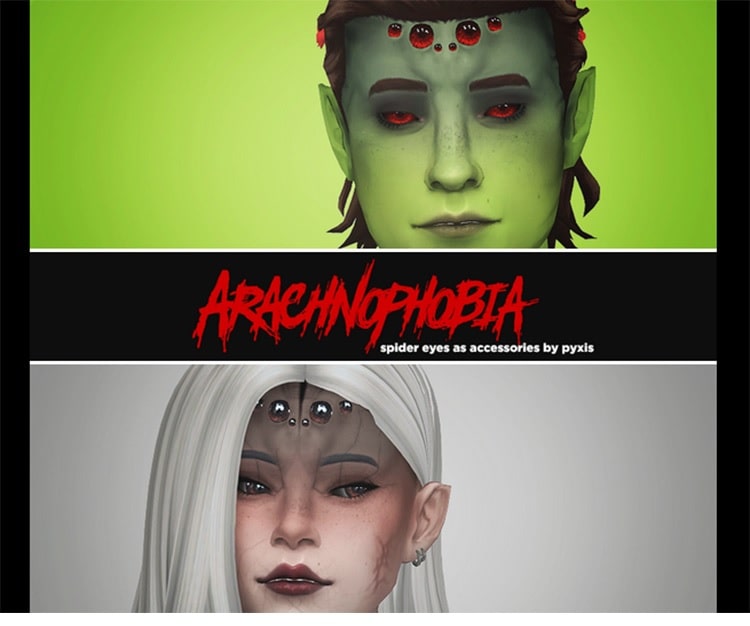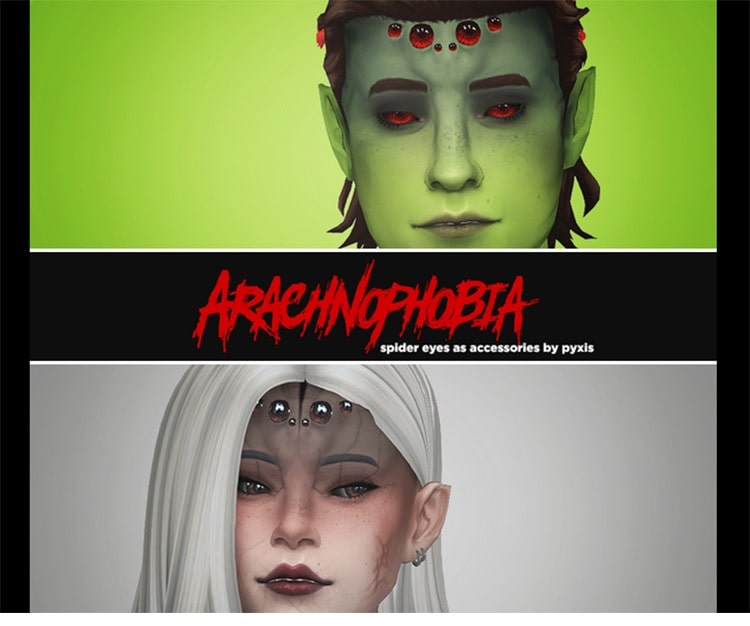 Fortune Teller Poses
This Mod will give your Sim access to fortune-tellers. There is a large variety of 18 poses for solo reading, and two bonus poses for power readings. These poses are unique, creative and convey a lot of emotions. This cc will almost make your son look very sly and wise. They have decorated the Fortune teller's room with beautiful accessories like toilet cards, crystals, candles, etc.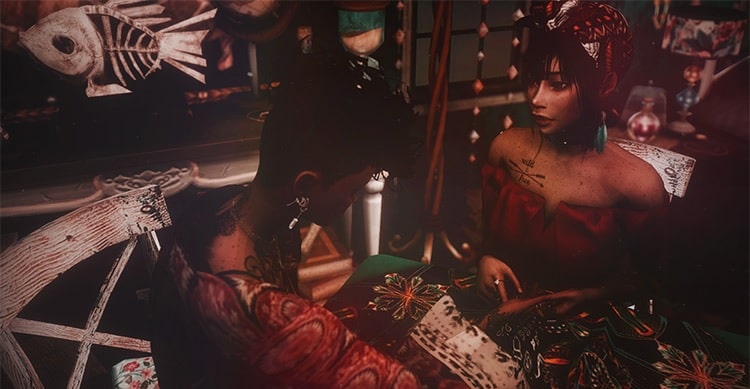 Sims 4 Occult Mod – WHIMS
Here are some of the WHIMS of the demonic powers provided by this Mod:
Your Sim will gain strength on the condition that they kiss another Sim.
Your Sim will become very good at seduction, and for that reason, they will be able to seduce many other Sims.
Their demonic powers will allow them to Woohoo with whoever they like.
You can also Woohoo with anyone you want in a hot shower room.
In addition, there is also a hot tub Woohoo available.
With this feature, you can also increase various aspects of the Sims 4 occult Sim's relationships in the game. To clarify, we have listed a few of them below:
If you are an occult Sim that is possessed, and at this time, if you target a normal Sim to fall in love with you and they do, you will gain +2 buffs.
If you have a Sim that subsequently is a target, and you get a Woohoo with them, you will get +2 buffs.
Particularly, if you try to have a baby, you will be rewarded with +2 buffs.
If you get near a succubus or incubus, generally, there will be a feeling of attraction between you and them, giving you +4 buffs.
Your relationship compatibility will also get faster by 2.5x.
Succubus Mods: Traits
There are a few life state Mods like the succubus Mods. We have listed a few of the features and traits of the succubus Mod below:
Sims with this Mod do not have a "thirst it bladder decay".
These Sims do not feel hungry, nor do they need food. The only thing that they need to survive is a thicker substance than water.
The shape of the body of the Sims remains the same.
Their age is dependent on how many sims they have eaten. As a result, if they eat more Sims, their age will be more, and if they eat fewer Sims, their age will be less.
These Sims learn skills faster.
They have no social decay.
They will eat a lot; even so, the shape of their body will not change.
When their buff amount gets increased, they gain a hundred points.
Succubus Mod: Skills
A few features that this Mod offers to their Sims are listed below:
Blink: With the help of this feature, your Sim can teleport anywhere that they want to just by blinking.
Sensual touch: As soon as your Sim gets access to this Mod, their power to seduce other Sims will increase.
Drain energy: These Sims will get the superpower to suck out or drain out the power of any other Sim that they wish. As a result of this, they will be able to live longer.
Driven life force: The more people these Sims kill, the more power they will get to sustain themselves.
Age: They have not restricted these Sims to any age group.
Sims 4 Angel Mod
Angels inspire this Mod. It endorses anything angelic. The Sims that have this Mod are supposed to be very calm and gentle. Your character with this Mod is usually considered very healing and kind with great values. With this Mod, you will get features like angel wings and wands. You will also be able to carry out skills like gardening and play beautiful musical instruments just like an Angel.
The Sims 4 occult Mod is a fun, colourful, and unique Mod to play. If you are someone who likes thrill, excitement, and adventure in your game, then this Mod is perfect for you.
Faqs
Are the Teens allowed to use the Sims 4 succubus Mod?
No, teenagers cannot access the Sims 4 succubus Mod as they have designed it, particularly for adults.
Will there be anything specific to observe my presence?
No, they will not give you anything specific to observe your presence. With that said, you can change your character's appearance like clothes, accessories, etc.