The Sims 4 is an exciting game to play. Its main objective is to make your gameplay as close to real life as possible. So just like in reality, maintaining relationships is a significant part of the game. Experiencing ups and downs in relationships with various others is a part of life that even your Sims cannot escape. Working on each relationship is very crucial and requires constant effort. However, sometimes it can get quite intimidating or quite dull. Hence a Sims 4 relationship cheat comes in handy in such situations.
It is essential to have relationships. Your Sims cannot spend their entire life being lonely and not enjoy the company of a fellow Sim. Life gets very interesting when your Sims share it with someone. Chaos, love, and friendships are a necessary part of Sims' life. So you can get this access quickly without working on it too much. Sometimes it takes too long to build a relationship with another Sim. Each dialogue or action decides on how Sim will form their relationship between your Sim and the other. Sometimes, even after spending a lot of time, one wrong choice entirely ruins the bond and makes your Sim sad.
With Sims 4 relationship cheats, your Sims can skip the long process of forming a bond with someone. Everything needs to be fast. So a relationship cheats in TS4 will save you a lot of time by skipping the organic process of relationship building.
What are TS4 Sims relationship cheats?
In The Sims 4, there are a lot of cheat codes to make your gameplay fun and easy. For each problem, category and upgrade, you can find a cheat code. From cheating on your finances, cheating on your building skills, cheating on your university tests, or even cheating on your relationships, you can find them all. You can use these cheats for various reasons. They allow you to build your relationships with other Sims with ease.
No more small talks for your Sims to sit through. You can easily decide the level of friendship you wish to have with your fellow Sims. Another exciting aspect of friendship cheat codes is that they allow you to cheat and build an extraordinary relationship with your pets. That's right! Now no more begging for their paw or their attention.
So, can you edit relationships in Sims? If you have read carefully, you must know that the answer is yes! Friends cheat. You can apply romance cheat and even a pet cheat.
All the questions such as "How to cheat relationships Sims 4?" and "How to increase relationship Sims 4?" will be answered in this article, along with a list of the relationship cheats.
How to enable relationship cheats in The Sims 4?
Knowing how to enable cheat codes is necessary before you can use them. You can do this easily if you know the simple commands to open up the cheat dialogue box. Since a significant majority of the user base plays the game on a PC, we shall first cover how to open up a relationship cheat pc dialogue box.
There are simple keys you need to press to access the cheats dialogue box on your system,
To access it on a PC: Ctrl + Shift + C
To access it on a Mac: Command + Shift + C
To access it on a console: All four triggers must be pressed simultaneously.
Once the cheats dialogue box opens up on your system, you should type in testingcheats true or testingcheats on and press enter. With this, the game will open up the box further and let you know that the cheats are enabled.
Similarly, to switch off the cheats, you need to type in testingcheats false or testingcheats off.
Once you have done this, you can use the same commands that you used to open the cheat codes dialogue box to close it. It is as simple as that.
How to use a Sims 4 relationship cheat?
Sims relationship cheats are pretty easy to use and understand. However, before you start using relationship cheats, it is necessary to understand the type of relationships that are made in TS4.
The relationships range from -100 to +100. A 0 value means it's a neutral relationship. A +100 relationship means that the Sim really likes you or loves you in the case of +100 romance. However, if the value is negative, then your Sim has enemies. A -100 friendship means your Sims are true enemies.
Romance can also go in a negative value. In the scenario that your romance is -100 and a -100 friendship, your Sims are total opposites. Not the perfect match. If your Sims have a positive romance but a negative friendship, your Sims will be labeled as "Enemies with Benefits." You can expect a lot of private sessions between your Sims.
List of Sims 4 relationship cheats.
To add more friendship between two Sims
Relationship cheat: modifyrelationship [First name of the first Sim] [Last name of the first Sim] [First name of the second Sim] [Last name of the second Sim] [Number] Friendship_Main
The first name of the Sims is of the Sim you are currently controlling. The Name of the second Sim is the one you wish to improve your relationship with within the game. It would be best if you spelled the names correctly, or else the friendship cheats will not work. Next, enter the number and the amount of relation you wish to have with the other Sims. This is necessary to determine if you wish to be good friends or enemies. If you wish to be great Sim friends, enter a positive number between 1 to 100. And if you wish to decrease your friendship or be enemies, enter a negative number to decrease the friendship.
For example, ModifyRelationship Bob Pancakes Eliza Pancakes 100 LTR_Friendship_Main

To add more romance between two Sims.
Romance cheat to use: modifyrelationship[First name of the first Sim] [Last name of the first Sim] [First name of the second Sim] [Last name of the second Sim] [Number] Romance_Main
The method and process are entirely the same as the one used before for friendship cheats. Use the names properly to get the results. The same thing also applies to romance cheats when talking about the amount of love you wish to have between the Sims. A positive number is always more beneficial.
For example: If you wish to increase the romance between two Sims –
ModifyRelationship Bob Pancakes Eliza Pancakes 50 LTR_Romance_Main

However, if at any point you think that your Sim can't handle this much romance, you can always decrease it by using a negative number. This will decrease the romance level to the one you want.
To change your relationship with a specific pet
Relationship cheat: modifyrelationship [YourSimFirstName] [YourSimLastName] [TargetPetFirstName] [TargetPetLastName] X LTR_SimtoPet_Friendship_Main
These cheats work in the same manner as those used for humans. It will help if you input the name of the Sim you are controlling and your pet's name next. Just like the other cheats, you need to add the number that depicts the amount of relationship increase you wish.
For example, ModifyRelationship Bob Pancakes Prissy 100 LTR_SimtoPet_Friendship_Main
Apart from these three Sims 4 relationship cheats, a few others may be useful to you. These cheats are also very simple to follow and apply to your game. Let us have a look at some of those Sims 4 relationship cheat codes that may help your Sim get rid of loneliness if required.
To create a relationship with new Sims
Friends cheat: relationships.create_friends_for_sim
With this Sims 4 cheat, your Sims can easily make new friends. When you use this cheat, a new Sim will immediately spawn near your Sim's home. This Sim will now be your best friend and appear on your friend panel. If your Sims can't find good enough friends, then this is the perfect cheat for them to make one immediately.
Is it safe to use Sims 4 relationship cheat?
Many times, players think these relationship cheats may not be safe to use and may cause issues in the game. However, this is not the case. The cheats are entirely safe to use. These cheats were created by EA while developing the game. Hence they won't cause your game any harm.
What if the Sims relationship cheats do not work in TS4?
A lot of users cannot get the above cheats to work in their game. Unfortunately, it usually does not work due to user error. The cheats should work perfectly as they come directly from EA and have been play tested.
There are two things that players can try if their cheats are not working:
Ensure that your cheats are enabled in the game settings and try again.
Recheck the cheats. Ensure that there are no spelling mistakes. A lot of spelling mistakes are the main reason for the cheats not working.
Even after doing the above two steps, the cheats are not working, and there is a possibility that you may have to update your game. Do this and try again to make your cheats functional.
Are there any adverse effects of using TS4 friendship cheats?
Just like anything else, there are two sides to a coin. Many players use cheats consistently without realizing that there are adverse negative effects to using these Sims 4 relationships cheats. When using cheats such as friends cheats or romance cheat, players are going to have their ability to gain achievements disabled.
The achievements don't really matter too much. However, you can definitely gain a lot from them. Plus sometimes you can also show off your achievements to your friends.
Hence, yes, there are negative effects. However, they aren't too significant if you want results quickly.
MODS for using Sims 4 relationship cheats.
There are a lot of mods present for Sims 4 on the internet. Two interesting mods that make using relationship cheats interesting are available for you to experience. These are game-changing mods for players who cannot remember cheats or bookmark a page that features the cheats.
1. UI Cheats Extension
The UI cheats extension is the first mod that makes using relationship cheats easier. It allows you to adjust the relationship levels of your Sims with just a few clicks.
To use this, download the mod and add it to your mods folder. Then open the game settings and then ensure that the mods are enabled in the game.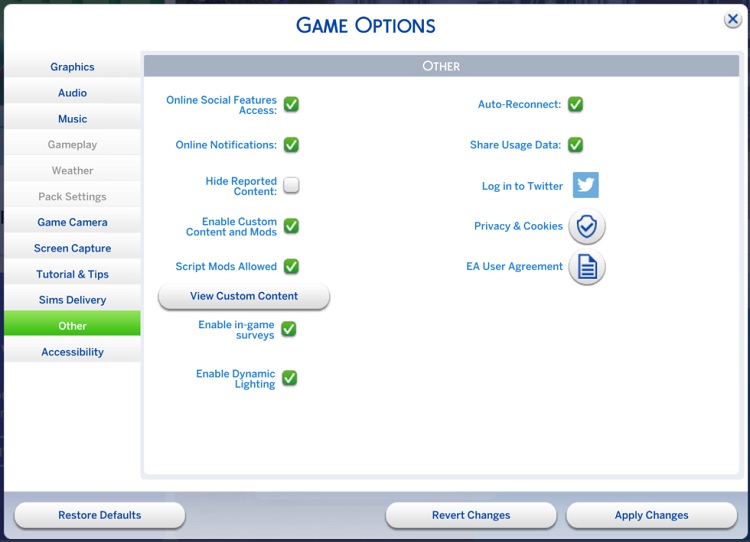 Next, restart the game and open the family you wish to use these cheats on. Then select the Sim you wish to edit your relationship. A pop-up will soon appear after selecting the Sim from the panel.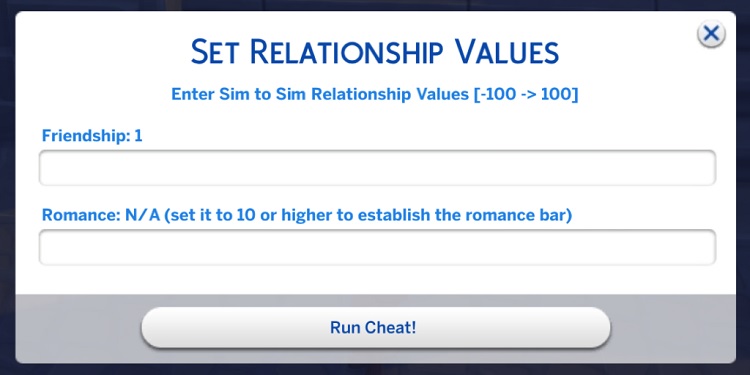 In this pop-up, enter the number of points which will state the nature of your relationship with the Sim, whether it will be positive or negative. Then hit run cheat. Use the same method to increase or establish your romantic relationships. 
Apart from relationship cheats, you can use the UI extension for other cheats as well, such as money cheats, skill cheats, and others. This is a great mod to make your gameplay experience interesting.
2. MC Command Center
The UI cheats extension is definitely much easier to use when compared to the MC Command Center. The MC Command center lets you do much more with your Sim's relationships.
To start, you must use the Sims's computer and click on the MC Command Center option. Then select the relationship settings.
This will open up a box of options to choose from where you decide what happens with a relationship. You can make gaining relationships easier or even decide the rate at which your relationships will decay with the other Sim. This gives you complete control over the relation-making process and makes the experience fun.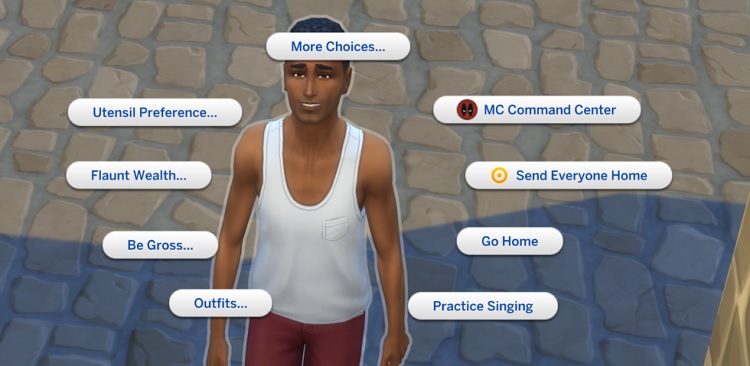 Another MC Command Center options menu allows you to edit your Sim's individual relationships easily. When you select this menu, you will have to click on relationships at the bottom, and a new menu will open up for you to see. In this menu, you will find options such as add relationships, forget everyone, and even an option to clear all relationships. For a start-from-scratch scenario, this cheat is perfect. You can choose if you wish to edit your relationships in a romantic or a friendly way.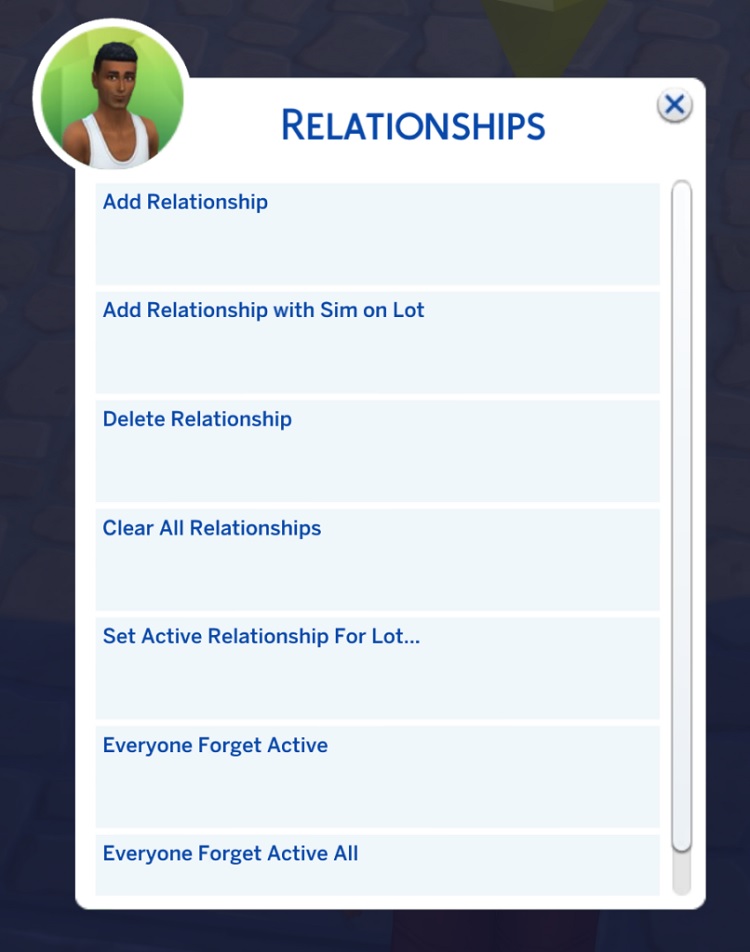 Once you select what kind of relationship you wish to change, another menu will pop up that lets you choose the different relationship levels. This ranges from best friends all the way to enemies.
Although this is a complicated process compared to the UI Extensions Cheat, this MOD is extremely valuable when it comes to editing many settings for parts of the Sims 4 game.
CONCLUSION
So, can you edit relationships in Sims 4? Yes, you definitely can. Sims 4 relationship cheats are very handy when it comes to increasing your Sims' relationships with other Sims. A Sims 4 relationship cheat becomes necessary if you hate the process of making Sim friends the conventional way. If you know the answer to the question "How do you set relationships on Sims 4 cheat?" your life in Sims 4 will become easier. Use the relationship cheats to find love, friends, and even enemies.
Happy Simming!