"Traits mods by Kawaiistacie" are mods or modifications created by the Sims 4 content creator Kawaiistacie.
These mods introduce new traits or personality features to the game, allowing players to customize their sims further and make them more unique.
Players can add new personality traits with these mods, such as adventurous, playful, romantic, or musical. f
These new traits can add new levels of depth and realism to the game, allowing sims to interact with each other and the environment in new and exciting ways.
Some of these traits mods by Kawaiistacie also come with special perks and bonuses.
For example, a sim with the romantic feature might have a higher chance of success when wooing another sim, while a sim with the adventurous trait might be more likely to seek out new experiences and challenges.
These unique personality traits can significantly enhance the gameplay experience and make the game more engaging and fun.
Another advantage of these traits mods by Kawaiistacie is that they are often compatible with other mods, allowing players to create customized sims with unique skills and personality traits.
The Mods Are As Follows
1. Festival Esplanade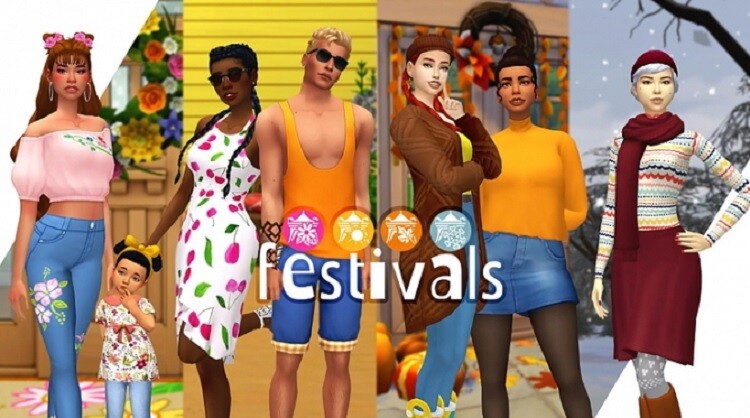 This mod adds a festive theme to the game that changes with the seasons.
It allows players to control the time of the festival, which their sims can enjoy from 9 am to midnight.
The mod also generates new characters with which the player's sims can interact.
2. Full Furnished Kawaii Set
This mod provides players with fully furnished homes that we can customize to suit their tastes.
It offers a wide range of furniture styles, allowing players to create unique and stylish homes for their sims.
3. 100 Babies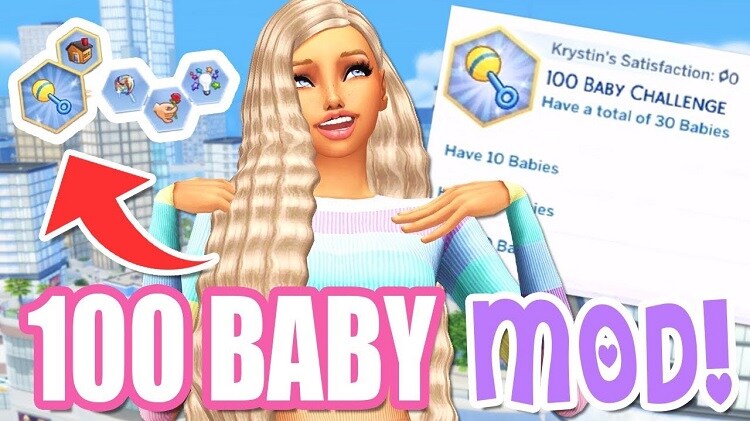 This mod is based on the popular 100 babies challenge and allows players to start a family and raise children.
Players can choose to have children through wedlock or out of wedlock.
The mod adds new buffs to the game designed to improve the relationship between the sims and their children.
4. Explore Mod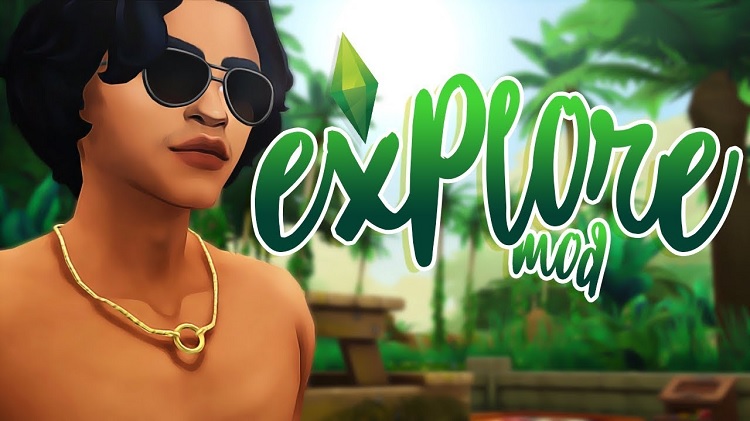 This mod saves players from the monotony of repeating the same activities every day.
It allows sims to leave their home lot and explore the world outside.
Players can engage in exciting activities such as shopping, gambling, and visiting hospitals.
To fully enjoy the perks of this mod, players must have specific packs installed, and their sims must have either a driver's license or a bus pass.
5. Fall/Winter Lipsticks
Provides players with new cosmetic options to help their Sims express their fashion sense.
The mod includes lipsticks with six different shades in two swatches (light and dark color), providing players with various options for their Sims.
6. Drinkable Pouches for Humans
Adds a new game item, allowing vampires and humans to satisfy their hunger and minimize their bladder needs.
The mod includes two types of pouches, each providing buffs to the Sims who use them.
7. Tea Lover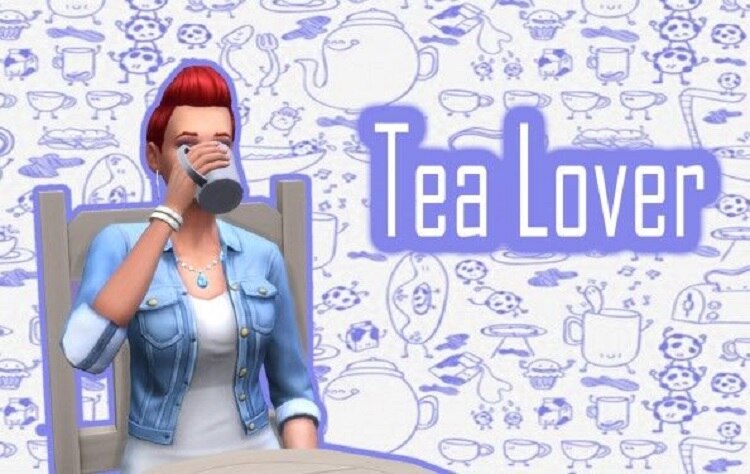 It's an excellent addition for players who want to add more relaxation and leisure activities to their Sims' lives.
The mod allows Sims to make tea, improve their mood, and add to their buffs.
8. Singer Trait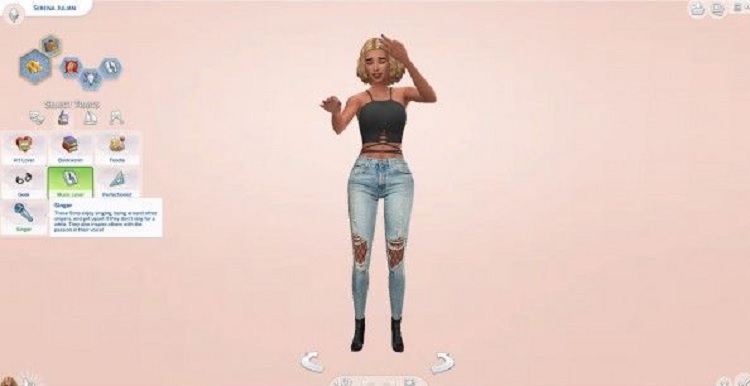 Extends the variety of personality traits available to players by giving their Sims a love for singing.
Sims with this trait have a faster learning speed for singing skills, and their mood depends on their singing performance.
Straining their vocal cords may damage them.
9. Acne-prone
It makes the virtual lives of Sims more realistic by adding the possibility of random breakouts on their faces.
This feature adds an extra layer of realism to the game and requires players to carefully choose their Sims' packages, attributes, and treatments to cure their acne and improve their buffs.
10. Basketball Characteristic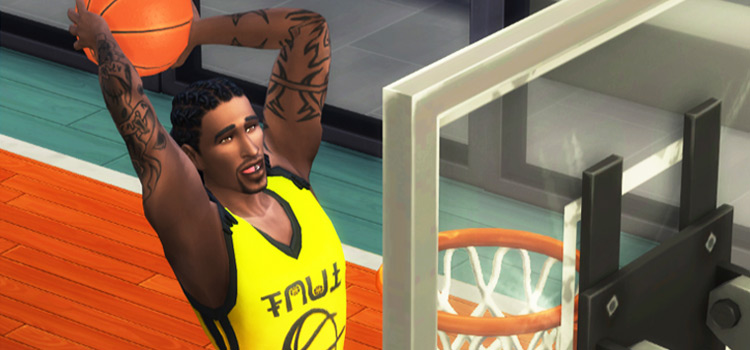 It allows players to make their Sims basketball enthusiasts, allowing them to master the sport and fitness skills.
Sims with this characteristic have a natural talent for basketball and feel bored if they do not play it.
The mod also adds the possibility of internet fame, with the risk of embarrassing videos being posted online.
Kawaii Stacie also offers players the opportunity to choose the appearance of their virtual characters, with the option of being "handsome," "beautiful," or "hideous.".
11. "Handsome" trait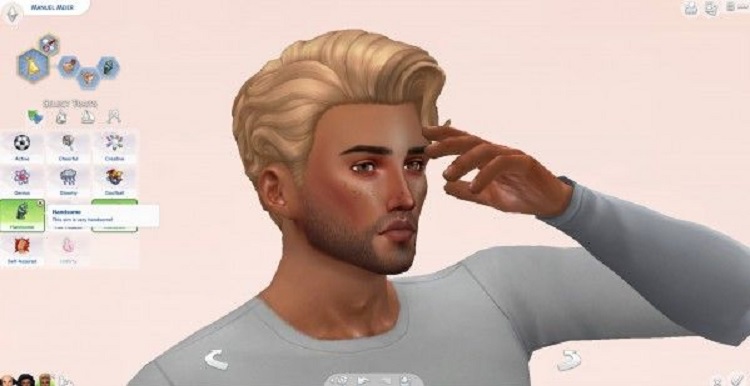 Only available for male characters, making them the most popular and good-looking sims in the game, attracting other characters, and allowing players to build healthy relationships.
This trait also increases buffs.
12. "Beautiful" trait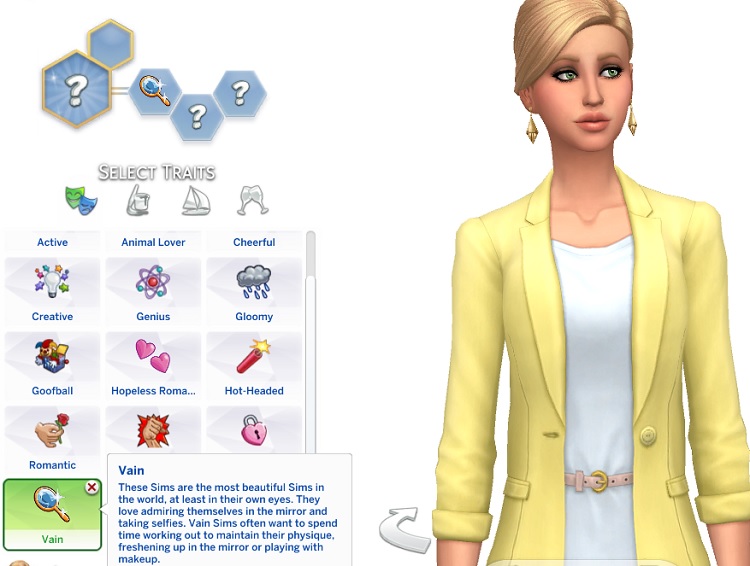 Similar to the "handsome" feature, but is designed for female characters.
These sims are lovely, and other characters flock around them, seeking to form relationships.
This trait also increases buffs.
13. "Hideous" trait
This is for players who want to avoid following conventional appearances and prefer their sims to look ugly and funny.
While this trait is meant to add an aspect of entertainment, sims with this appearance tend to need help with forming relationships quickly, as other characters may ignore them.
However, their buffs still grow.
14. Coffee lover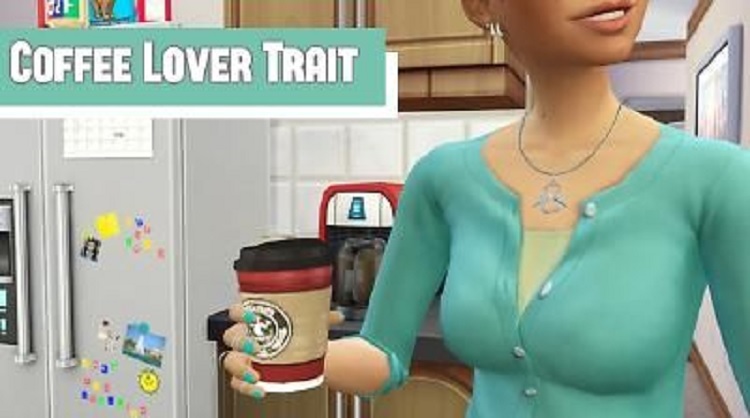 This mod is for those who can only start their day with a hot coffee.
With this feature, your sims can make different types of coffee, including cappuccino, latte, and espresso.
15. Fishermen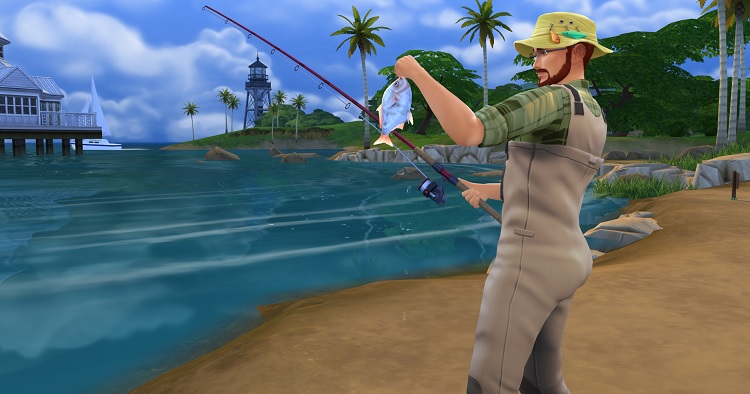 This mod is for those who love fishing and wish to spend their leisure time fishing.
With this mod, your sims can go fishing in different locations, including lakes, rivers, and oceans.
It also adds to their skills and helps them earn extra money.
16. After-school activities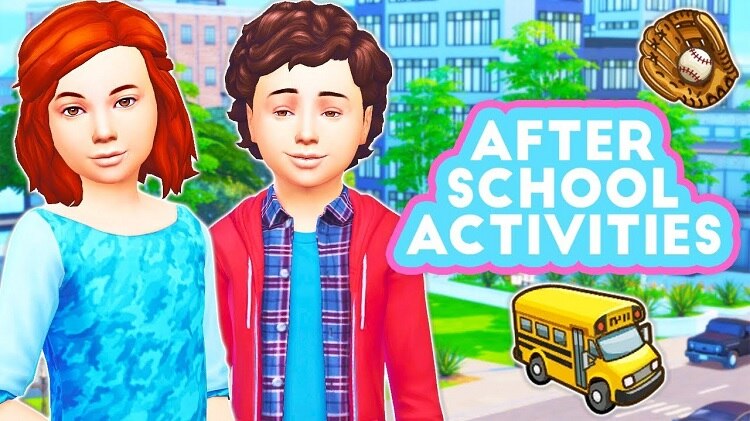 This mod adds a new layer of realism to the game by allowing your sims to participate in after-school activities such as chess club, robotics club, and debate club.
These activities improve their skills, boost their mood, and increase their relationship with other sims.
17. Memorable events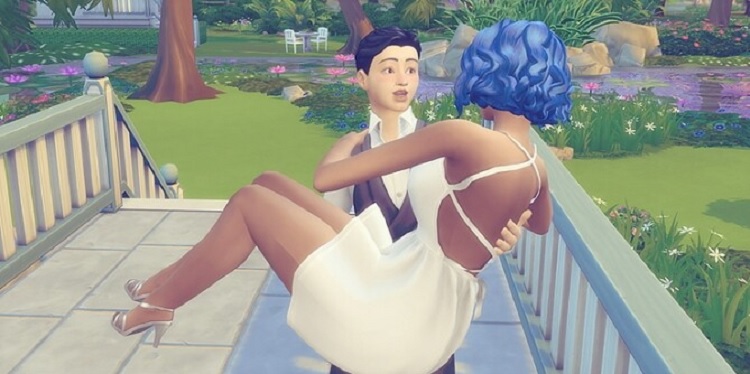 This mod adds special events to your sims' life, such as birthdays, anniversaries, and graduations.
These events add more excitement and fun to the game and allow your sims to celebrate their milestones with their friends and family.
18. Switch streaming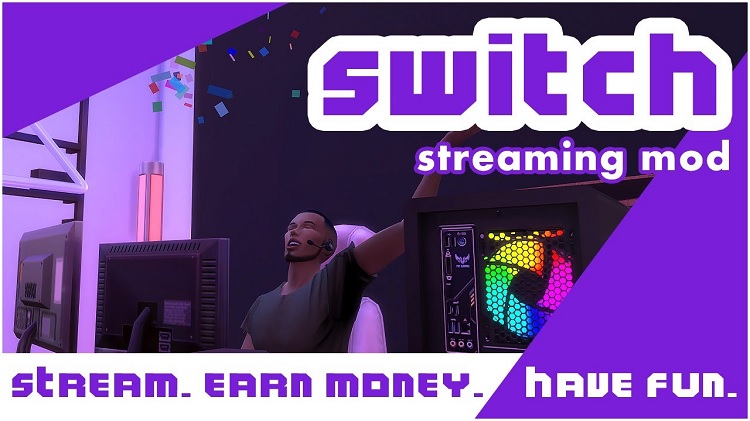 It allows you to stream your gameplay to other players.
With this feature, your sims can share their experiences and interact with other players in real time.
19. Resorts and hotels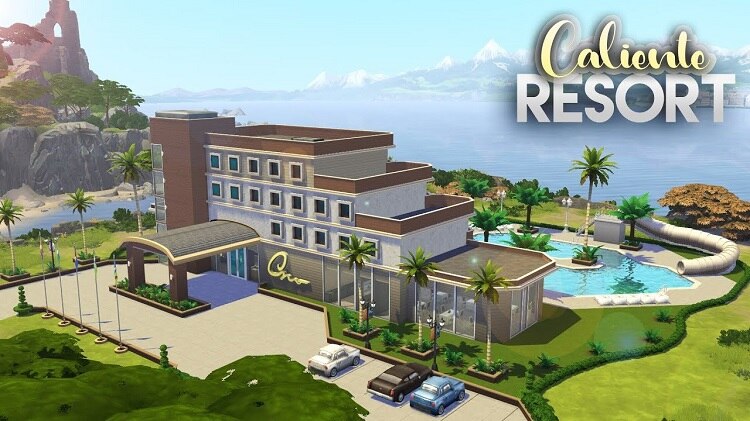 This mod adds a new dimension to the game by allowing your sims to go on vacations and stay in resorts and hotels.
Your sims can relax, have fun, and make new friends while enjoying their time away from home.
20. Mocha fridge
This mod adds a new appliance to your sims' home, the Mocha Fridge.
This fridge allows your sims to store and dispense drinks, including coffee, tea, and juice.
21. Showtime
This mod allows your sims to become performing artists and showcase their talents to the world.
Your sims can perform in different venues, including nightclubs, theaters, and parks.
With this mod, your sims can become famous and make a name for themselves.
22. The life decider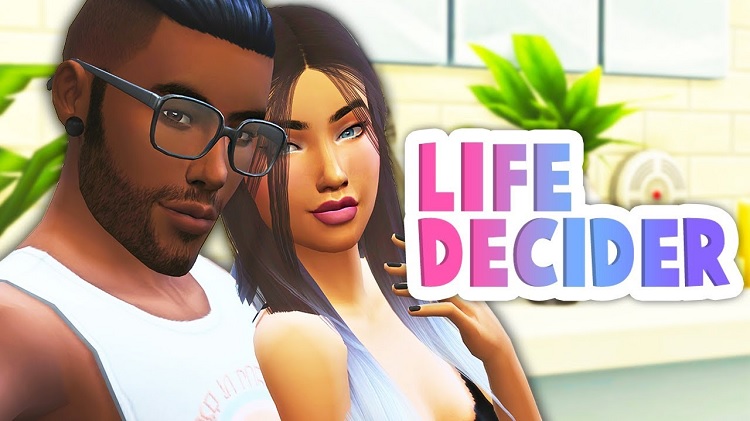 This mod adds unpredictability to the game by randomly generating events and challenges for your sims.
These events can be both positive and negative, and it's up to your sims to overcome them and lead a happy life.
In conclusion, the "traits mods by Kawaiistacie" are an excellent way for players to enhance the realism and fun of Sims 4. With these mods, players can add new personality traits, perks, and bonuses to their sims, making them more unique and enjoyable to play.
Whether you're looking to create a romantic sim, an adventurous one, or a sim with a specific skill, these mods offer a wealth of possibilities and can significantly enhance your gaming experience.