Sims 4 is all about letting you customise and alter your characters according to your own choice. If you wish to change the lips of your Sims easily, you can use lip presets. There are many different kinds of lip presets for you to choose from. Many modders have released some very stunning and unique lip mods so that your Sims can always look great. Here is a list of some of the best Sims 4 lip presets:
Best Sims 4 lip presets
Pouty Lip-Slider
This lip preset will make your lips look very plump and pouty. This lip preset also comes with a slider so you can adjust how you want your lips to look by yourself. You can make them bigger or smaller by choice. These lips have great colour and are also glossy.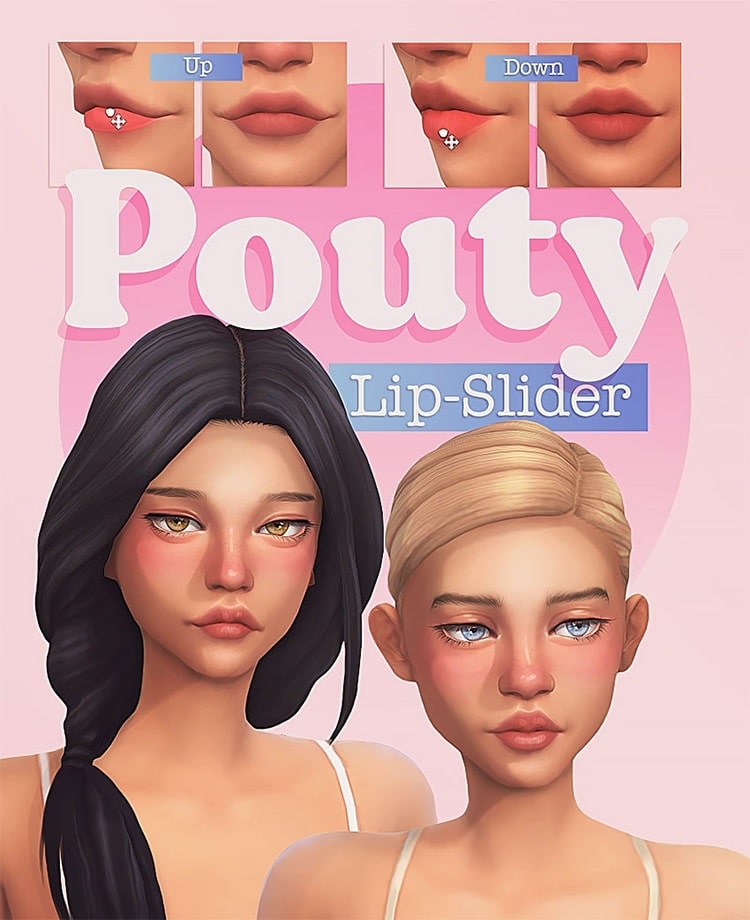 Three Lips Presets
This lip presets cc will give you three options of some very realistic and pretty lips to choose from. You can have big, medium, or small lips depending on the size of the face of your Sim. The shape of these lips is also great.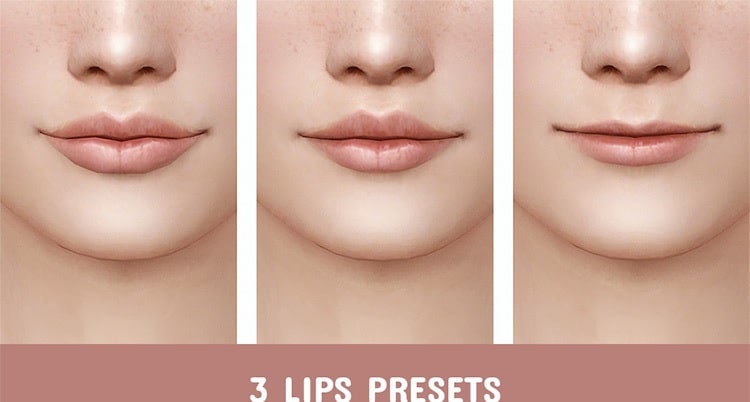 Red Wine Lip Presets
This lip preset will give you some very elegant and classy looking lips. These lips will add more detail to your face and make it look more attractive. The shape of these lips is also very unique. They will also add some glow and shine to your natural-looking lips.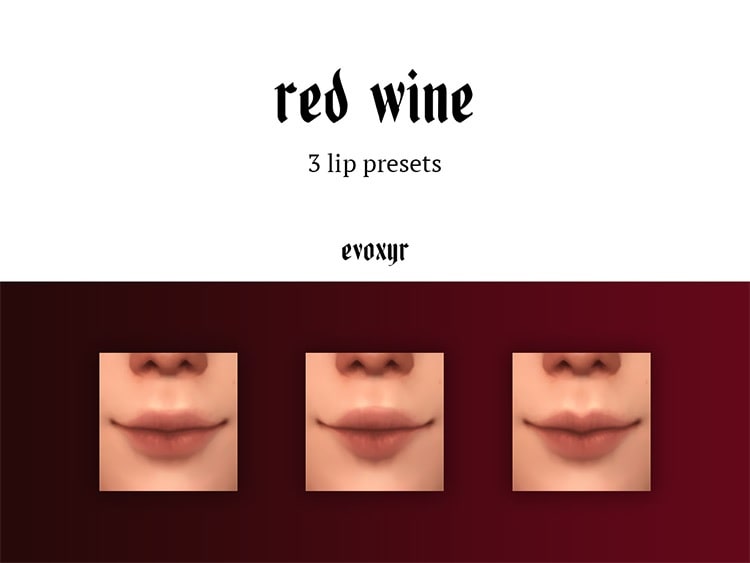 Pomeline Lip Preset
These ts4 lip presets will give you the perfect dream lips that everyone wants. It will provide you with the ideal size of lips as well. These aren't too big, nor are they too small. The proportion of these lips is also the same on both the top and bottom lips. These are glossy lips that will give your face a whole new look and make you look a lot more attractive and bold. These lips also fit perfectly on any face without changing the other features of your face.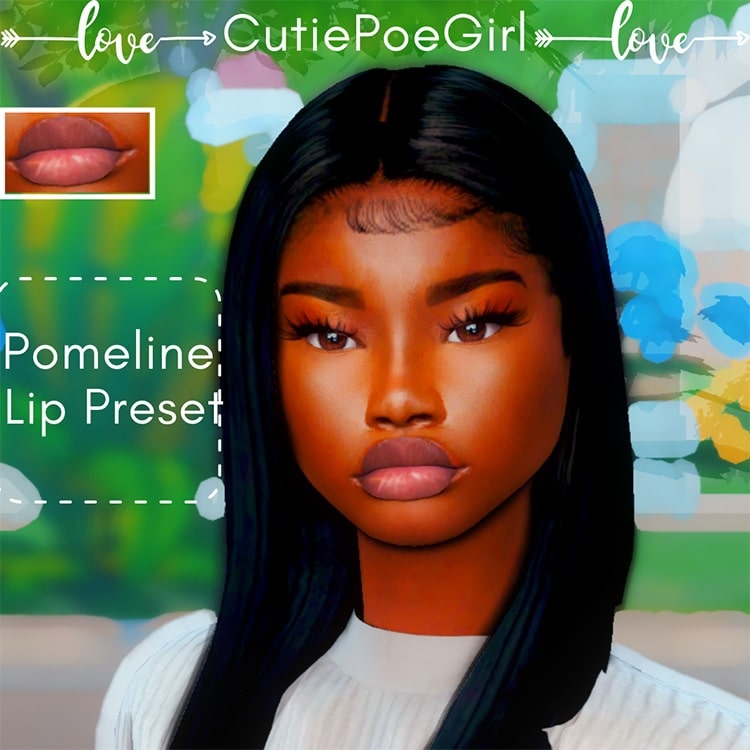 Bigger Mouth Preset
This bigger lips mod, just like the name, makes your mouth bigger and your lips more plump and complete. If you want to have a bold look on your face, you should go for this preset. They also have a great flush of pink to them, making you look pretty.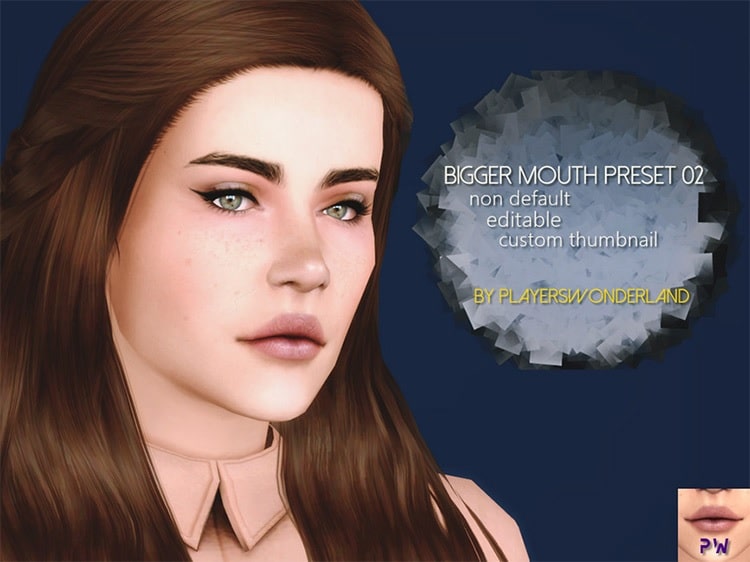 Dry Lips
These lips are perfect if you have any supernatural characters in your game, as it will make them look more inhumane and cold. This preset will give you thin, dry and almost dead lips. These are very realistic and look almost evil on your Sims. You can also choose to add some cuts to your lips to make them look even better.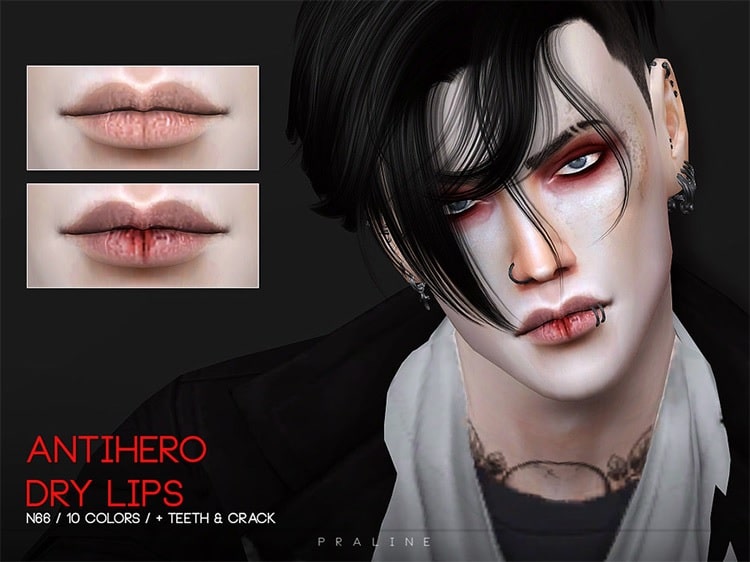 Natural Kiss Lipstick
We all love some natural nude matt lipsticks. This preset will give you exactly that. The lips of your Sims will look very plump, attractive and well maintained. This lipstick also comes in some outstanding shades which will look flawless on the lips of your Sims. You will get a wide variety of shades to choose from in this preset. Therefore, you can select the perfect shade for you based on your outfit and occasion.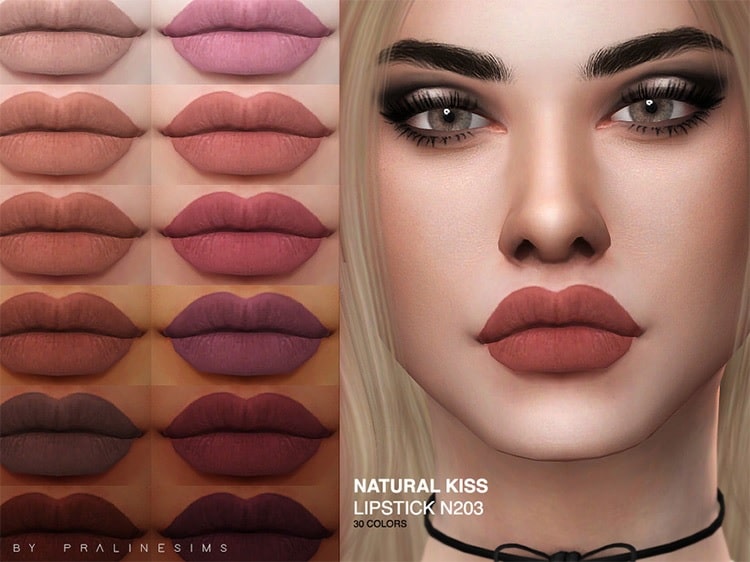 Lip Preset Pack
In this preset, you will get a pack of different types of lips to choose from so that you can get a bunch of lips all in one pack. You can keep changing your lips whenever you want very quickly. These lips almost look as if you got lip injections done but look great regardless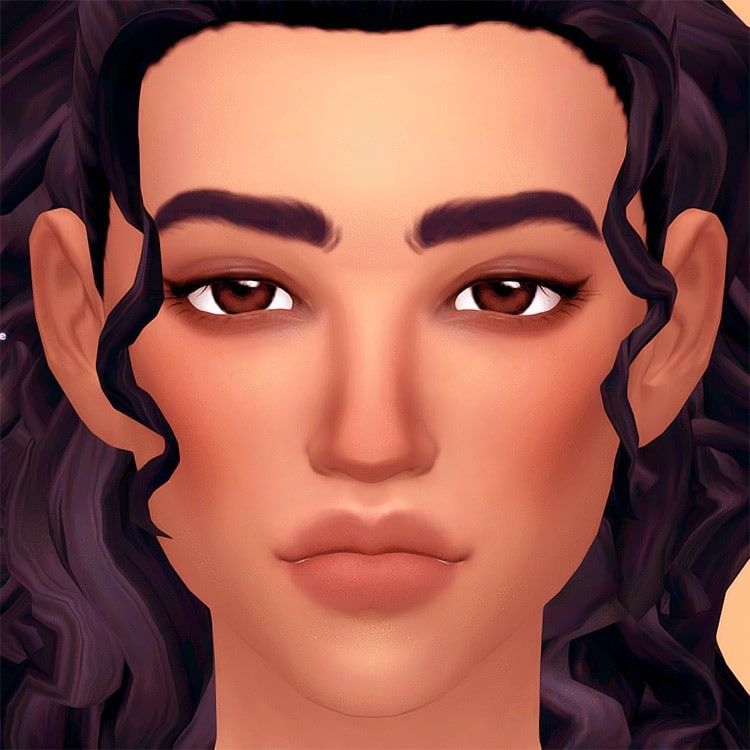 Cleft Lip Pack
This preset will give you lips that are a little "out of shape" but still look beautiful regardless. This preset also makes the game a lot more realistic and natural. These lips fit perfectly on the face of any Sim without disturbing the rest of their face, which is excellent quality. You can also get this preset for all ages, from kids to adults and even old aged Sims.
Lip-kit
This preset is the perfect lip kit that is great for your teenage Sims. This kit will give you some fantastic lip shades and colours. It will give your lips a wonderful and youthful lip shape which will look very pretty on your face. You will get three different lip presets in this kit, along with different mouth corner shapes.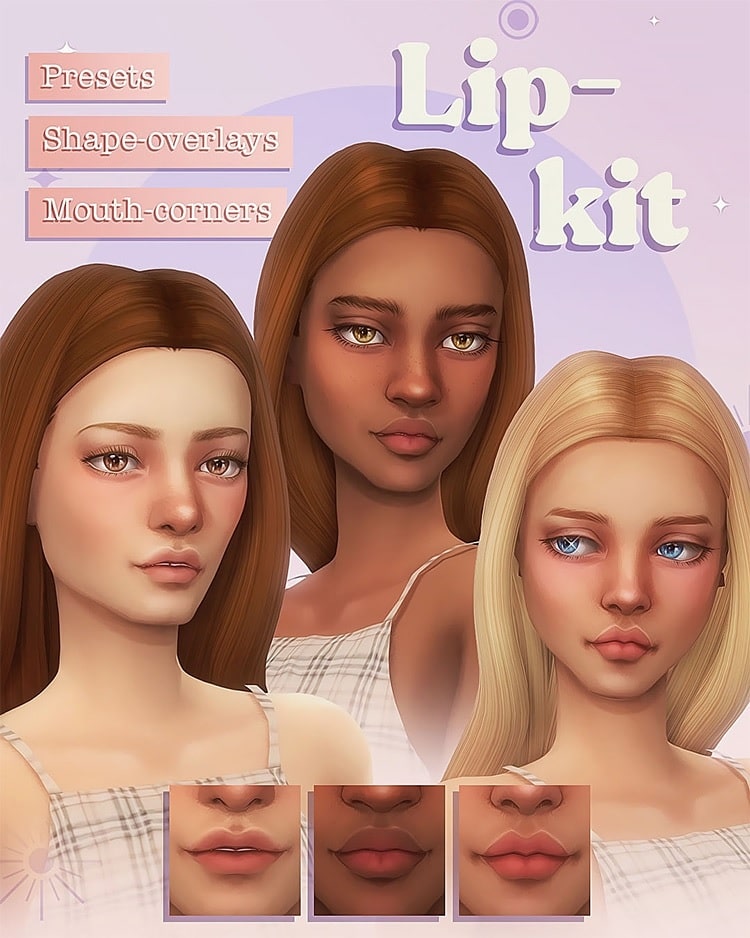 Mwah Lip Presets
This preset will give you a more narrow mouth. This is great if you don't want your lips to take up too much space on your face. This mod is also great for Sims with narrow and slim, long faces, and it fits perfectly in those face shapes. The bottom lip of this preset is more round, and the top is a little pointed with some shine and gloss. They also have a wide variety of options of the same types of lips that you can choose from to find the perfect ones.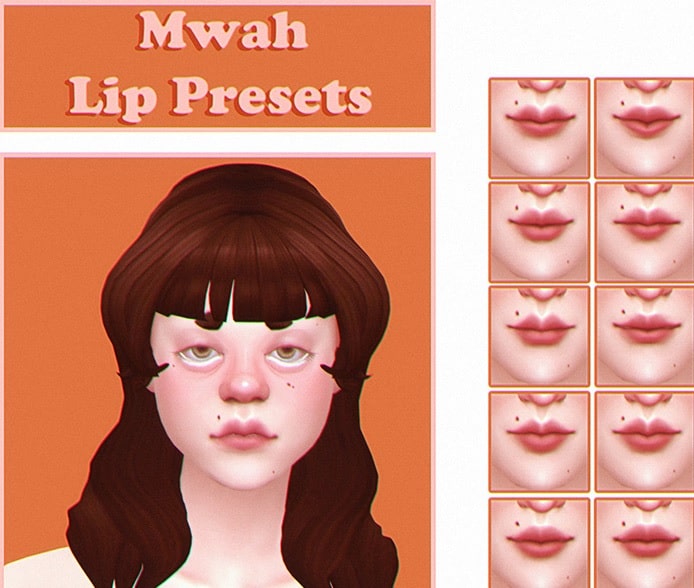 Mouth Scale Slider
With the help of this preset, you can scale the width of the mouth and lips of your Sims to make it fit perfectly on your lips. You will get a slider that can help you quickly change the thickness, length, and size of your mouth.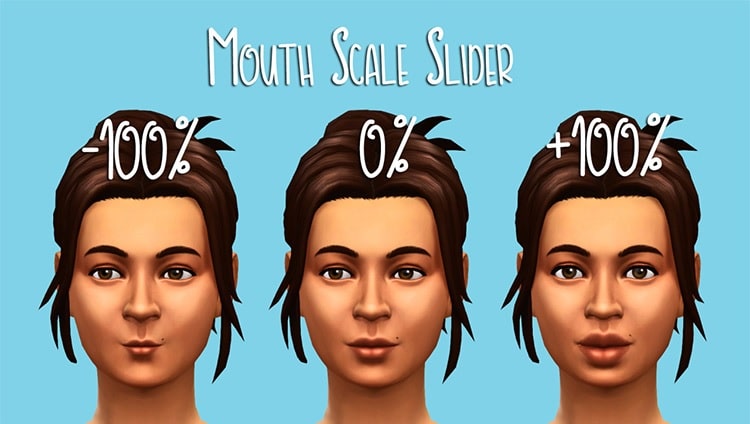 Redefined Nat Lips
If your Sim wants a delicate yet bold and robust look, these lips are perfect. These lips are not too big or too small. They are very smooth and have no dents, making them look gorgeous and flawless. These lips have the power to change the whole look of your Sim and make them look so much more attractive. These lips also have a wide variety of sizes, shades and shapes to choose from so that you can pick the one which fits perfectly on your Sim.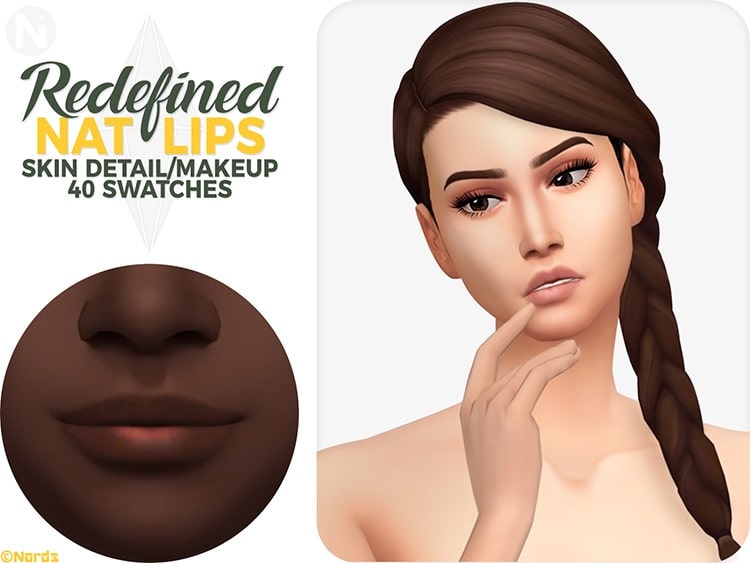 Summer Equinox Lip Presets
These are the perfect runway-ready lips that will be great if your Sim is a model. They will also make your Sims face look sharper, defined, and highly attractive. This preset is the perfect preset as you will get a wide variety of 123 shades of lip colours to choose from, so you don't have to look anywhere else. You can change these shades based on your outfits and occasions.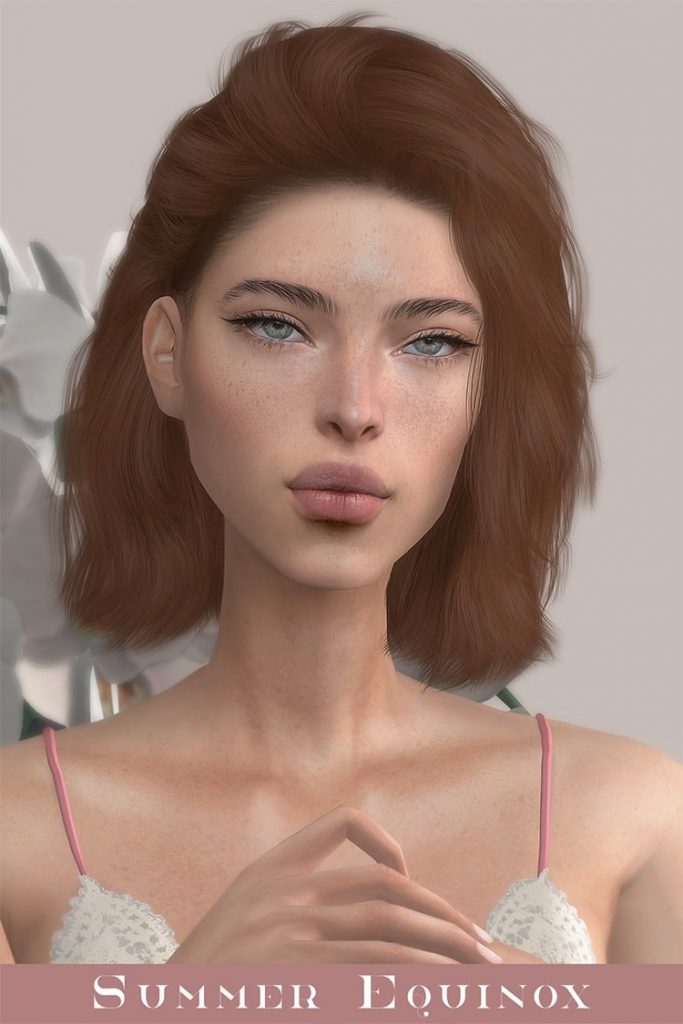 Natural Lip Presets
This preset will give your Sims some amazing natural-looking lips like the name. These lips are very well shaped and look great when used in your Sim. The colour of these lips is also a beautiful pink, which will make you look very delicate and lovely.
Asymmetrical Lips
This preset will give you some very natural lips which are not precisely shaped perfectly but look great. The whole concept of this preset is to provide you with lips that aren't perfectly symmetrical. The preset comes with some amazing deep dark coloured lipsticks, which look great on these lips and makes your Sims look more bold and attractive. You will also get three shapes of lips to choose from so you can pick the perfect one for your Sims.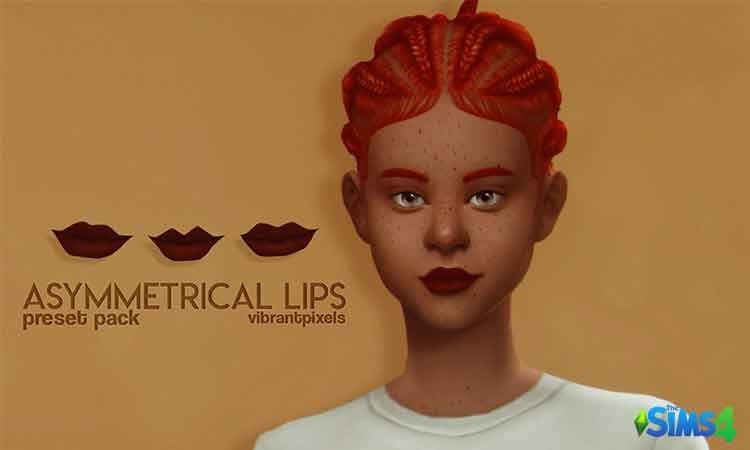 Lip preset 5
If you have a mysterious and calm female character, you should use this lip preset. The lips have a great wash of colour to them, which fits your face perfectly and smoothly. They are also very glowing and glossy to make your Sim look very attractive. These lips are part of the oversized lip presets.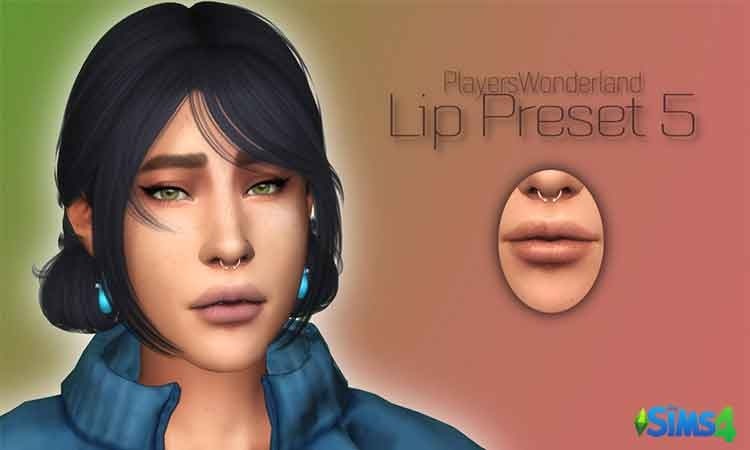 7 Lip preset
This cc is a beautiful and realistic lip preset. These lips are perfect if your Sims have a more detailed and square-shaped face. These lips will enhance the face of your Sims and will give you a more bold and attractive look.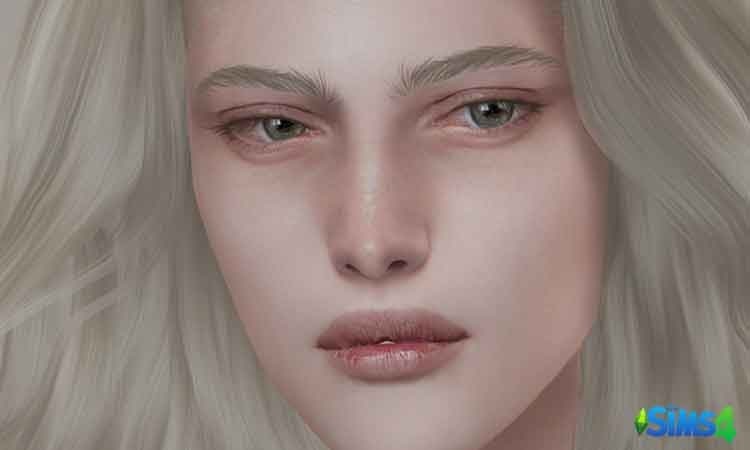 Mouth Preset 5
This mod will let you customise the lips of your Sims however you want. You can make your own preset and give your Sims the perfect dream lips. You can change the shape, colour and size of these lips and make them bigger, thicker, smaller or thinner as per your wish. This preset is mostly for male Sims and looks very natural and realistic.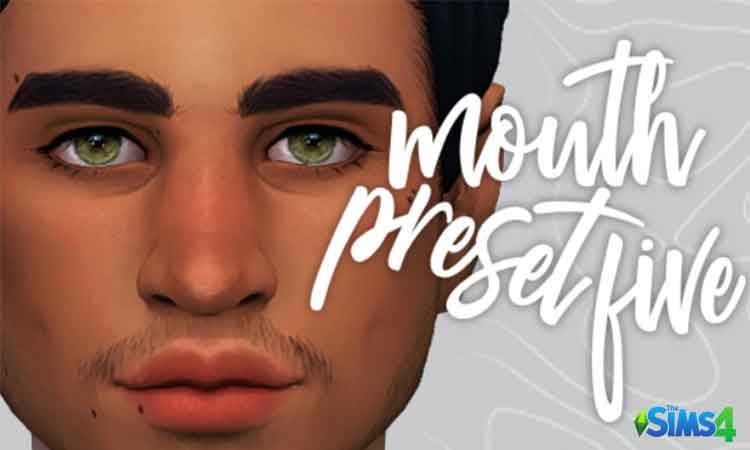 Realistic lips
If you want some very basic realistic, and natural lip presets Sims 4, this preset is perfect. It will give you a wide variety of natural lip shapes and colours to choose from so that you can pick the ideal choice for your Sim. These lips are great if you just want something to put on with your everyday regular outfits without spending much time on it.
With this, we have come to the end of this list about the best Sims 4 lip presets. We hope that it was of help to you and helped you find some great lip presets for your Sims.