With the Sims 4 Autonomy Mod, you can do anything you wish in the game. There will be no restrictions, and you will be free and independent. You can make your sims do many different activities and manage all of them all by yourself. The whole purpose of this model is to add independence and full autonomy in the lives of your Sim.
Autonomy in-game options:
The game offers you do in-game autonomy sims options, they are:
Autonomy (off/ full): In this option, you can adjust the freedom you want to have in the game. If you turn autonomy completely off then, the Sims will only function as per the game's commands. This feature can also help you when your autonomy is not working.
Disable autonomy for selected Sim: With this option, you can turn off the independence of particular Sims. This option means that only the selected Sim will not have autonomy. However, all the other Sims will function normally with independence.
Disable Autonomy In Sims 4
Follow the steps below to disable the autonomy Sims 4 option in your game:
Go to the settings menu in the game.
You can do this action once your game finishes loading.
Once you do this, a drop-down menu will open.
Click on game options.
Select player.
Click on the battery life, and then change the setting to full.
Select autonomy.
After doing this, you will see a disable option.
Click on the disable option.
Once you do this, you can apply all the changes.
After completing the steps above, you should successfully turn off the autonomy in your game.
How To Turn Off Autonomy For Particular Sims In Sims 4
If you want to turn off your autonomy options only for a particular Sim, then follow the steps below:
Click on the previous versions of the game: autonomy.
Once you have done the above steps, you will turn off the autonomy for only a particular same.
Best Sims 4 Autonomy Mods
There are a few amazing Sims 4 autonomy mods available. We have listed them below:
Slice of Life
With the help of the slice of life mod, you can play around with many realistic features and interactions. This mod will allow you to go through the game and experience many unexpected events. With this, you can get sick, host a party, have a lot of drama, etc. this will make your game more fun and exciting to play. You will be able to receive many texts from NPC's and will also have a lot of different emotions.
Meaningful Stories
This mod is one of the best autonomy mods. It will give you more realistic emotions and moodlets. The mood of your Sim will also majorly depend on the environment and its surroundings. The feelings of your Sims will be less predictable, and they will be a lot more sensitive to their surroundings.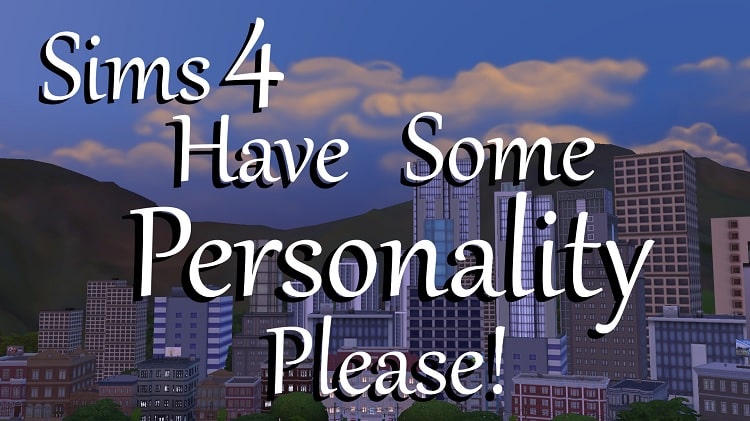 Wicked Whims
With this mod, your Sims will be able to engage in WooHoo's with anyone that they want at any time. You can also control your pregnancies, relationship levels, autonomies, etc.
Extreme Violence
This autonomy mod will help you to play around with murder mysteries and crime scenes. This mod will allow a serial killer to roam around the town and kill people. You can catch the serial killer, be a victim of a crime or become a serial killer yourself. You can use any kind of weapon to defend yourself and make any object of your choice into a gun.
No More Celebrities Reacting In Disgust
With this mod, your celebrities will not always look angry or annoyed. It will give your celebrity Sims more emotions. When traveling, they will not automatically look disgusted. This mod will provide you with better autonomy.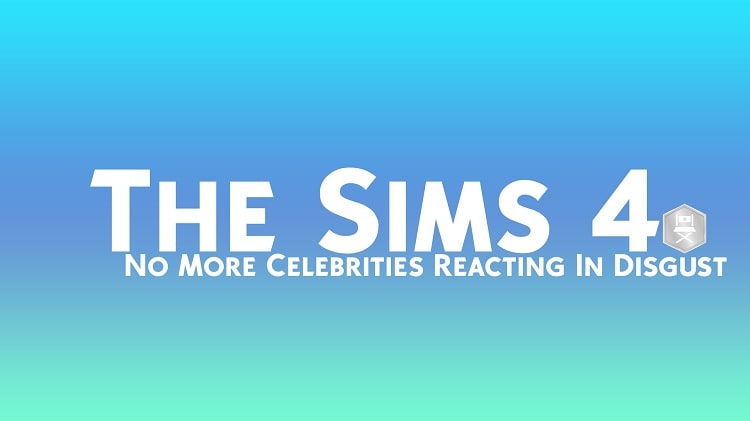 Have Some Personality Please
Personality is something that Sims lack a lot. With the help of this mod, your Sims will be able to have more emotions, habits and more personality. They will behave and act in a certain way that will help build them more traits and an image for themselves. This mod will also help to make your games seem more realistic. Not just your Sims but the cats and dogs will also be able to have personalities. Toddlers will give more freedom and autonomy to toddlers.
Explore mod
With this mod, your Sims will be able to explore more of the world. They will be able to go to many different places and do various other activities that will help to build their skills. They will also learn a lot more about the world. They will be able to collect cool items and new unique things. They will also be able to go to places with their friends, hang out and have fun with them. You can invite other Sims to explore with you as well. The moment your Sims leave their homes, their autonomy level will also increase.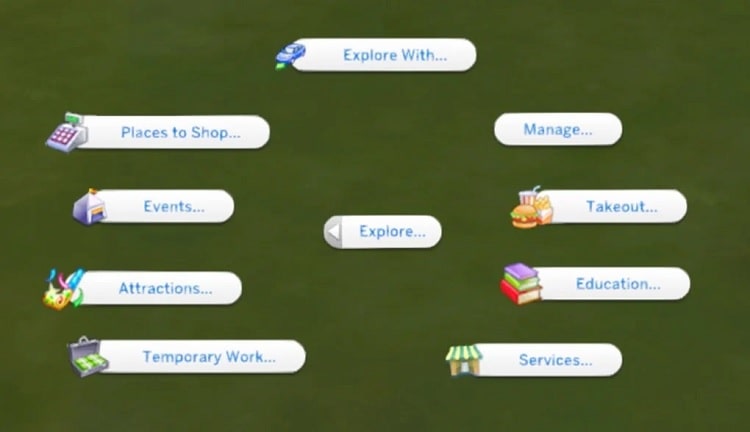 Autonomous Proposals!
With this mod, your Sims will be able to propose autonomously to other Sims. If your Sims get rejected, they will feel embarrassed. The mod will do all of this, so you do not have to worry about managing anything yourself. The way that your Sims propose will also be unique and different. You will also be able to break up and get divorced.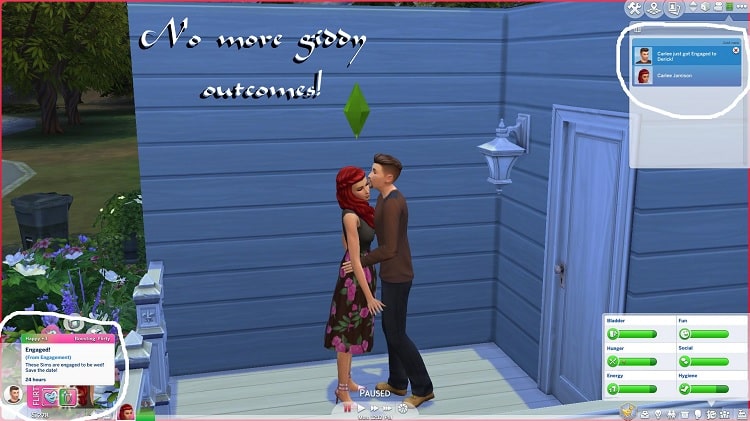 MC Command Centre
This mod is one of the most popular Mods in the game. If you have played Sims 4 for a long time, then it is very likely that you have already heard of this mod. With this mod, you will get a nice storyline for your game. You will be allowed to use NPC's and have relationships and children with full autonomy. The autonomy is also controllable. In brief, you will be able to turn your autonomy on or off for different actions. You can perform various actions like repairing objects, cleaning, autonomous WooHoo, mysterious interactions, etc. This mod will help you fill up your homes and make the game seem more fun and lively.
Life Tragedies
This mod will put five serial killers in your town. If you like chaos, then this model is definitely for you. These serial killers will be dangerous, and they will murder Sims around town. You can catch them and call the cops on them. You can also make posters for serial killers. You can control the murders, and you can also control how your serial killer murders Sims.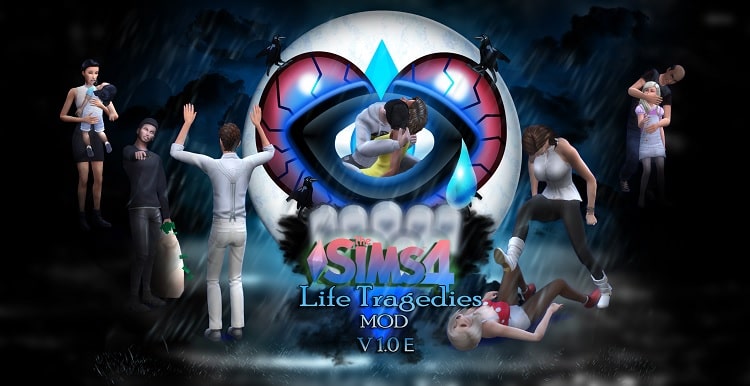 Faqs
How to turn on autonomy in sims 4?
You can depend on autonomy in Sims 4 by enabling the "Autonomy on" option.
What happens if I disable autonomy in Sims 4?
If you disable autonomy in Sims 4, then your character will be manually controlled by the game, and you won't have the freedom to do whatever you want with the character anymore.
What is autonomy in Sims 4?
Autonomy in Sims 4 means having the freedom to do whatever you want and not being controlled.
Can you turn off free will in Sims 4?
Yes, you can turn off free will in Sims 4.
How do you stop a SIM from being controlled in Sims 4?
To prevent a Sim from being controlled in Sims 4, you can enable the "Autonomy on" option in the game.
The Sims 4 autonomy mod is a very important mod for your game. Having freedom over the game will make it more fun and also a lot more interesting. This mod is quite a popular mod and is worth trying!