A significant part of life that every person remembers is the teenage years. The adolescent years play an essential part in shaping what you will turn out to be in the future. It is similar to The Sims 4. Your Sim's teenage years will reflect on your Sim's future. However, it is not too impactful. To make your teen Sims' lives enjoyable, Sims 4 teen mods are here to keep things exciting and fascinating.
These teenager mods offer various new opportunities and possibilities for your Sims to experience new scenarios. Various new interactions will open up, which would not be possible in the original base game. Since Young adults are a significant part of The Sims 4 gameplay, a lot of teen mods have been created by members of the Sims 4 content creation community. These Sims 4 teen mods have become increasingly popular among players. This will make your gameplay seem fresh and open up a gate full of new interactions and activities.
Some of the best Sims 4 teen mods are
Parenting Skills For Teens
Parents are not the only ones caring for kids in a big family. In legacy challenges as well. If a teenage Sim is in the house, they need to help their little siblings. They need to be a part of their lives and participate in activities with them. However, the original game does not give Sims enough control. The game does not allow Sims to work on and develop their parenting skills which is much needed.
However, this Mod will fix your issues. Your Teen Sims can now discipline not only their younger siblings but also other members of the family. They will have as much respect and control as an elder parent Sim shall. If your Sims are a part of a joint family, this Sims 4 teen mad is a must-have for your Sims. This Mod adds various Relationship requirements to the Parenting Interaction. Other family members elder to the Teenagers can also discipline the teen if they misbehave.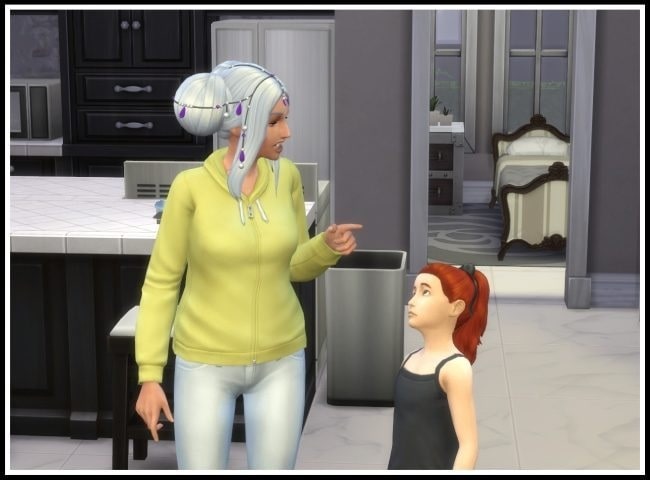 Prom Night Event
A teenage game without a prom event is something no Sims should ever have to go through. This Sims 4 event is there on the calendar. However, the celebration is very limited and highly vague. This was introduced in the Seasons expansions pack. There wasn't an actual night where Sims went party all night at the prom.
This Sims 4 teen mod called The Prom Night Event mod brings a new event that players can start. This Mod tries to be as realistic to the real-world scenario as possible. Giving your Sims the best Prom experience is the ultimate goal of this teenager mod.
This is a must-have mod if you are more focused on wanting your Teen Sims to have a life besides studies. Have them experience these events and various relationships.
Teen Lifestyle Game Pack
High school comedy movies have groups that are a must-have in life and have been encountered once. The Sims 4 game is missing out on these teen tropes. However, just like every other problem, the Sims 4 creators community has found a solution to this.
This Sims 4 teen mod known as "Teen Lifestyle Game Pack" is very exciting. It brings various fascinating traits, aspirations, and also new careers for your Teen Sims to discover and experience.
The two new careers are very exciting. This Mod includes a cheerleader career and a tutoring career. Your Sims can now be part of a classic teen trope such as the Emo gang, Jock gang, Fashion gang, or even the Bully gang. Every single trait included in this Mod has new social interactions. This Sims 4 teen mod is base game compatible.
Pairing this Sims 4 teen mod with other school mods is highly recommended. With this teenager mod, your Sims 4 gameplay will be lifted to a new level.
Let Friends Age Up
One of the best parts of life is growing up alongside your childhood friends. However, this is not an option in The Sims 4. Other Sims will not age while your Sims do. This happens especially when your Sims are toddlers. This ruins your gameplay experience as your Sims need to find Sim friends of a similar age constantly. This definitely does not happen in the real world. Although it is not required that your Sims hang out with Sims of the same age, it is much more exciting when they have Sims of a similar age to interact with and have fun with.
To fix this problem, the "Let Friends Age Up" is now here to keep things as realistic as possible.
This Mod includes a new Pie Menu, "Age Up," for cakes. This unique pie menu has the following categories: Toddlers, Children, Teens, Young Adults, and also Adults. With this, you can choose approximately 20 adults that will age alongside you. All you need to do is feed them a cake.
Since it is impossible to spawn as a teenage Sim when you create a new Sim, it would be much easier for your teen Sims to have friends who age alongside them. This will make things much easier for them.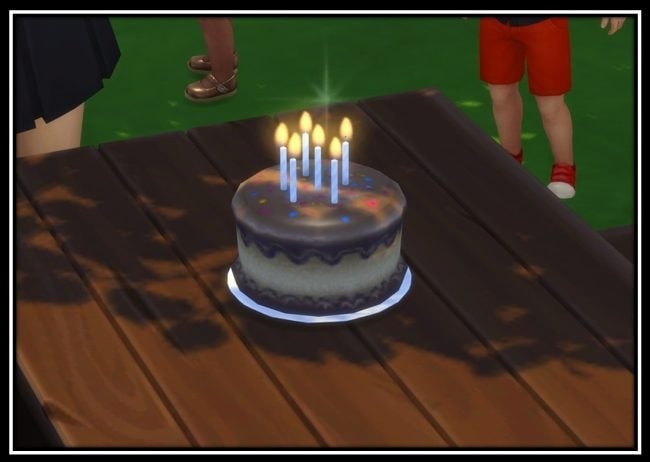 Sleep In
It is sometimes great to stay in bed till late in the afternoon. Everyone does that on weekends. However, the Sims are a weird lot. The Sims have a weird habit of getting out of bed at 6 AM no matter what day it is. Even on a Sunday, your Sims will automatically wake up in the morning at 6 AM. It is a good weekday habit as your Sims must go to school. However, to make the gameplay more realistic, this Mod will allow your Teen Sims to stay in bed longer and sleep in.
The Sleep in Sims 4 teen mod will let teenagers relax. This may not be a mod that has a significant impact. However, it does make things a little more realistic. It will add more immersion to the game, which it clearly lacks. Your Sims can now maybe have breakfast in bed, play games, or just sleep. They will get to spend more time in bed in the morning and stay cozy and warm.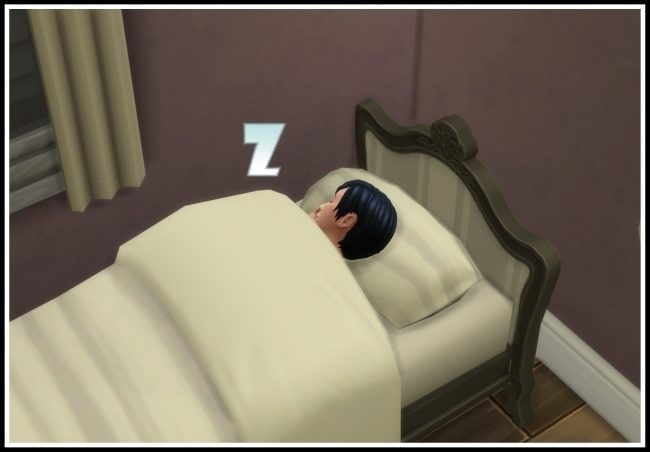 More Best Friends
Teenagers build a lot of relationships with others very quickly. They also meet and befriend a lot of people over a short period of time. However, it may not be guaranteed how long they last. This Sims 4 teen mod is not focused on teenagers only. However, it will add more realism to the game when you decide to play as a Teen Sims.
As its name suggests, this Mod will allow your Sims to have multiple best friends. No need to rely only on one person all the time. You can now have a close relationship with others, not just be acquaintances only. So, if one of your friends is busy, hop on to the next Sims to chill with them. Such teenager mods are perfect if your Sims have an extroverted personality and love socializing.
Online Learning System
Your Sims can now still learn various new things when they are not going to school. Also, if you do not do well in school, you can use this Mod to learn what is taught in school. Your Sims will be able to study at their own pace. This teenager mod works for both children and teenagers. It also works for adults. The online learning system will allow your Sims to learn from the comfort of their home.
After you have paid a certain price to access the learning platform and enroll in the courses, your Sims have the opportunity to start learning new skills and study various subjects online. This is just like how people in the actual world study at times. If you are tired of your Sims using the computer only for playing video games, surfing, and being on social media, this Sims 4 mod is perfect for you. It will allow your Sims to work on their skills instead and not waste their time at home. This Mod will help your teen Sims develop.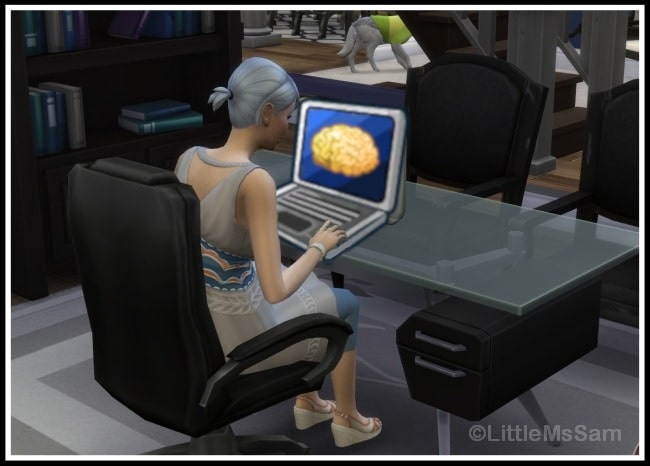 Continuing Skills
Like in real life, over time, everyone forgets things we learned when we were kids. However, specific skills that you work towards keep developing. This scenario does not exist in The Sims 4. It would be great for a Sim if they could keep working on the skills that they learned over the past years. Instead, a Sim's skills do not transfer from one age to the other. They need to start working on new skills once they celebrate their birthday.
This Mod removes this process of forgetting previous skills. After you download this teenager mod, your Sim's skills will stay with them when they celebrate their birthday. The skills may even be transformed into another skill if needed. For example, all the movement-related skills will be converted to fitness skills. This happens as the Mod needs to fit the game's system.
This Mod does not focus only on teenagers. It also works for other Sims, such as toddlers and children.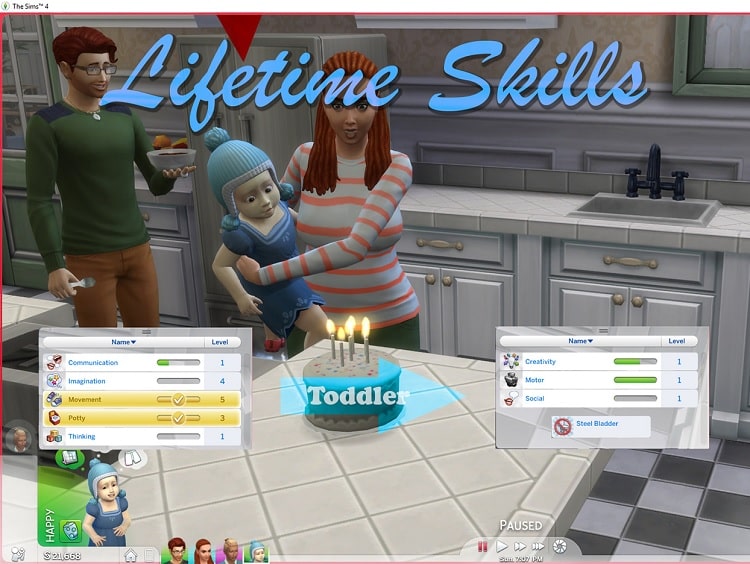 Drop Out Of School And Get A Real Job
In The Sims 4, teenagers do not have an option. They need to go to High School no matter what. This Mod, however, gives your Teenage Sims an opportunity. They can choose a different life path if they wish to do so. Your Sims can now leave High school and directly find a career.
This adds an exciting aspect to the game as your Sims no longer have to be a part of the rat race. Your Sims will not have any homework, nor will they have to maintain any grades.
This Sims 4 teen mod also adds a realistic aspect to the game.
However, if you wish that your Sims join High School again and complete their studies, you can easily do so.
This Mod also introduces a lot of careers for your Sims, along with Adult career outfits. Since career outfits are not meant for teen Sims, they can now access them as they will be working henceforth after the Mod is applied.
Ensure that you read the download instructions clearly before installing this Sims 4 teen mod.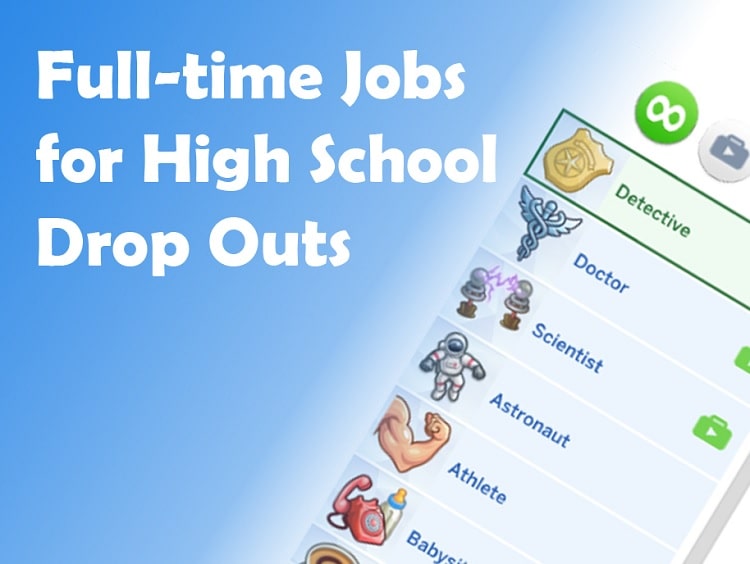 Going To School With The Sims
Teenage Sims need to go to High School no matter what. However, you never really know what they do from school. They vanish in the morning and come back in the evening. If you cannot handle your curiosity, this Sims 4 teen mod is perfect for you.
With this teenager mod, you can accompany your Teen Sims to school. You can observe what they are doing and who they interact with.
The base game does not allow this, but this Mod fixes this problem. After this Mod, your Sims will have access to a few new interactions. You can now help your Sims socialize. Your Sims will also have the task of fulfilling specific duties that are allotted to them. This makes the gameplay experience very interesting and exciting for you and your Teen Sims. Your players will now have a broader idea as to what your Sims do precisely when they are in high school.
You will, however, require the Get to Work pack for this Mod to function correctly.
In this Mod, five optional subjects are introduced to your Sims, along with having an opportunity to apply for other special opportunities. Your Sims will also have the chance to listen to guest speakers from various career fields.
This Sims 4 teen mod is a must-have if you wish to make your gameplay more lively and exciting.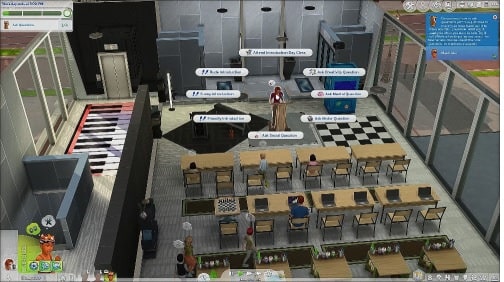 Genius Teens Can Go To University Early
This Sims 4 teen mod is highly interesting. This Mod allows your Teen Sims to skip High School altogether and start their University life earlier than expected. However, there is one thing that your Sims absolutely needs. Your Sims need to have the Genius Trait.
There are two versions that you can access in this teen mod.
In the first version, your Sims can get accepted into the University only if they have the Genius Trait.
In the second version, your Sims need to have a Genius Trait OR have an A grade in High School or End of Primary School.
Only if they satisfy these criteria will they be considered for a University.
The gameplay is very realistic. Even if your Teen Sims have been considered for the University, they still need to go through the official process of applying for a University.
So instead of cheating your way through High School and getting a promotion, your Sims will have to follow the official process.
This Sims 4 Teen mod is a must-have for your Sims to get through life quicker. Your Sims will be challenged appropriately in a University environment and reach their potential career faster than other Sims.
Ensure that you read through this Sims 4 teen mod's download description page clearly to ensure a smooth gameplay experience.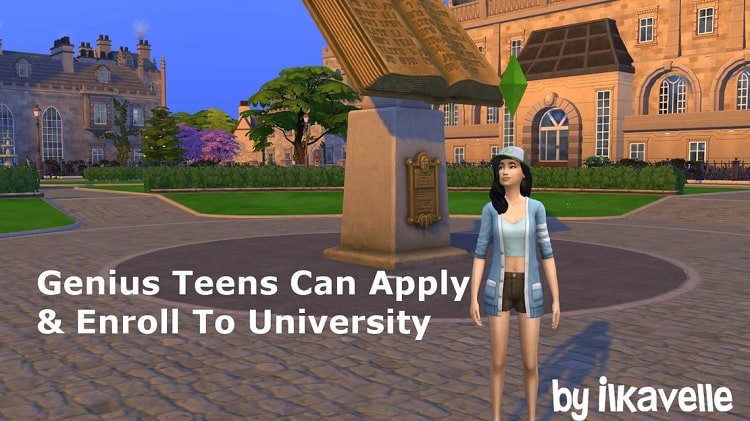 Teen Pregnancy
One thing that all parents of teenagers dread is pregnancy. Teen pregnancy brings a lot of drama, whether in the Sims 4 world or in real life. However, teen pregnancy can be pretty hilarious and fun in the Sims 4 world.
If your Teen Sims get pregnant by any chance, they will have to handle multiple things. They will need to manage numerous scenarios in their lives and realize that they are not alone and taking care of two souls at one time.
This Sims 4 teen mod can get highly interesting. For example, it has a scenario where the teen and the teen's mother can get pregnant at the same time. They can also have babies on the same day. The possible scenarios in this Mod are endless and will never stop entertaining you.
The interactions that open up are fascinating as well.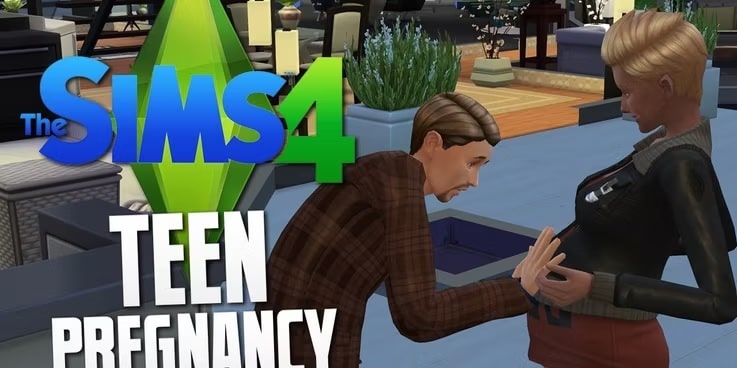 Teen And Adult Romances
This Sims 4 teen mod helps enrich your Teen Sims personal relationships. In the game, it is only possible for Teenagers to be romantically involved with teenagers. If one Sim gets older than the other, then there are a lot of issues and troubles that follow.
Hence, this Sims 4 teenager mod fixes this issue and helps enrich your Teen Sim's romantic life. This Mod will therefore allow your Teen Sims to be romantically involved with adults. Various interactions are possible between the two Sims. One aspect that this Sims 4 teen mod lacks is that your Teens cannot get pregnant.
However, it is already if that aspect is missing, as you can fill that gap by using other teen mods. Your Sims can now mess around with each other without getting into trouble.
Conclusion
The Sims 4 teen mods are very interesting. These teenager mods are a must-have if you love playing with your Teen Sims. They bring an interesting aspect to the game and keep things interesting and exciting. There are various new interactions that each Mod brings to the game, and each interaction is highly exciting. You can control your Teen Sims much better with teen mods. It will also allow your Teen Sims to enjoy their lives as it will be much more happening after you install the mods.
If one Mod does not contain something, it can be compensated for by downloading another mod that contains that aspect. However, be careful when you do so, as things may overlap and prevent you from having a smooth gameplay. Before you download the mods, ensure to read the download instructions clearly and follow all steps correctly. This will ensure that the Mod runs without problems and provides you with smooth gameplay.
Happy Simming!