The Sims 4 game constantly evolves and brings you some of the best challenges. Each category is covered in the game, which you need to download and explore. Such challenges are a fantastic way to take you away from reality yet give you an immersive gameplay experience. One such challenge is the Sims 4 Disney Princess challenge. This challenge replays some of the popular Disney Stories for you, Sims. However, it does not stick to the original storyline. You will have various other goals and objectives and can make your own choices.
Since the Disney princess challenge follows a lot of similar goals as the Legacy Challenge, this is also known as The Sims 4 Disney Legacy Challenge. For the purpose of this challenge, you can create your Princess. Or you also have the option to use a princess that is uploaded to The Sims 4 gallery. Like any monarchy, the offspring will become the main character when they are born.
Let's now have a look at the Sims 4 Disney Princess Challenge. Typically, it has been divided into ten generations, each with specific requirements and rules.
Generation 1 – Snow White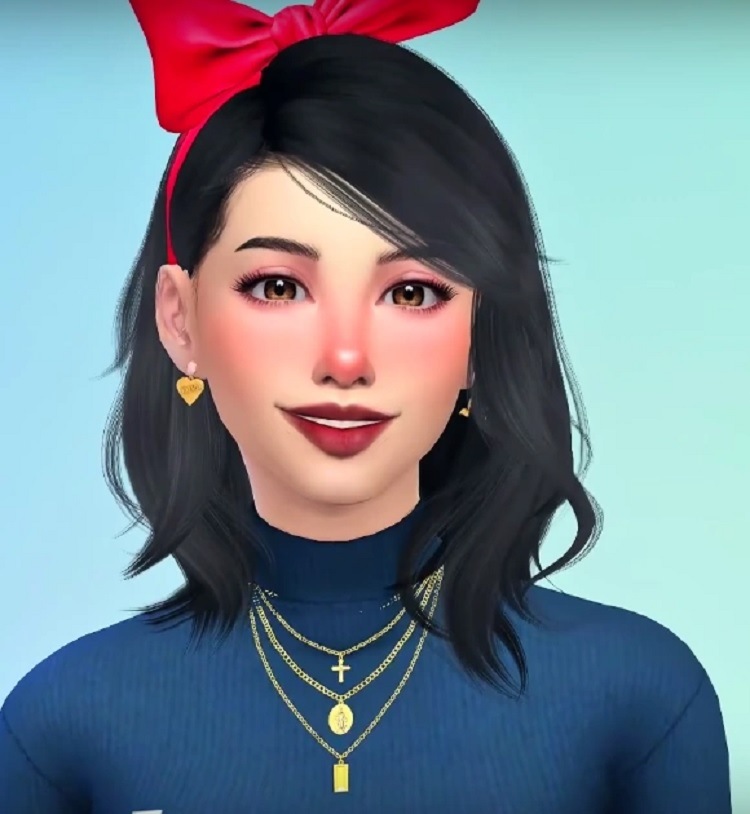 There is no better way than starting with the humble Snow White. In the story, she has an evil Stepmother. However, this is not necessary for the game. It is also not essential that your Princess has to be a teenager.
The actual story will begin once your character is an actual adult.
The main character has to be female in this generation.
The Princess must have at least seven children. These would become her dwarfs.
Each of the offspring must have a negative trait. For example, they can be gloomy, gluttonous, or depressed.
For the generation to go on, all seven dwarfs must achieve something in life before they grow into teenagers. Reaching level five in toddler skills could be one achievement. Or becoming an A-grade student in their school is also counted.
Your Disney princess will never be able to answer the door. If there are strangers at the door or an older woman, she will be asked to stay away. And why wouldn't you?
In this generation, your Sims must have seven alive children. Each child should grow up with a positive trait. However, you can increase the number of positive characteristics to work with if you wish to make things interesting.
Generation 2 – Cinderella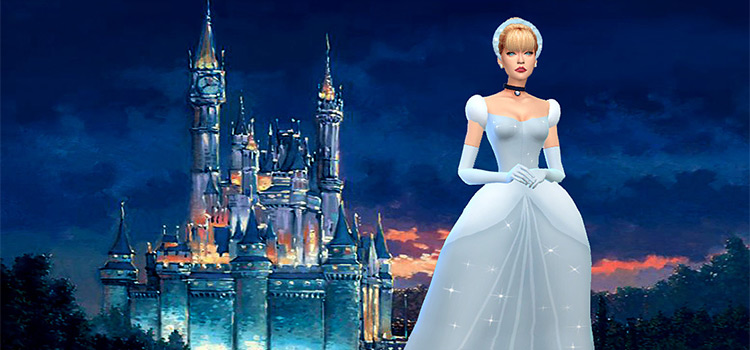 Let's look at the second generation, where Cinderella will be the main character. Dreams in your heart will make you frolic around.
It was always Cinderella who did all the cooking and cleaning. And to no surprise, she enjoyed those tasks. She had six siblings but never received any help. And she never asked for it, as cleaning was her escape from her chaotic home.
The story in this generation will begin when Cinderella is a teenager.
To carry forward, it is necessary that your Sims have the "Neat" and "Foodie" traits.
You must ensure that the Disney Princess Cinderella still cleans the house routinely every day. And also cooks every meal in the household to keep everyone satisfied.
Your Cinderella must understand that she can marry only after her mother's death. Before that, she will not be allowed to. Death doesn't need to be natural and of old age. The rest is up to you.
In this generation, your Sim must have a maximum of three children. Without them, it will not be easy to keep the bloodline going.
Generation 3 – Tiana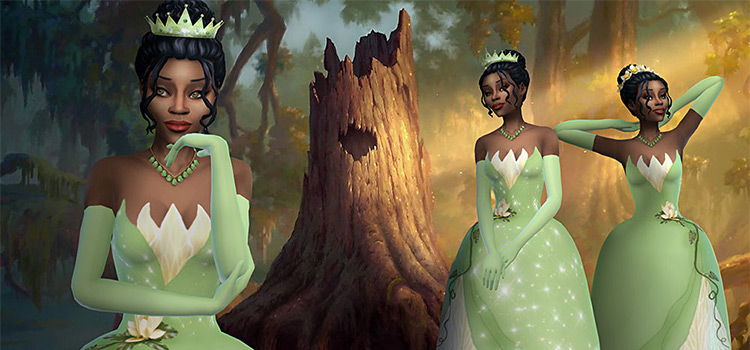 This Princess believes in achieving success via hard work.
This Princess is determined to change the course of events as the previous two generations did nothing.
The story will start when this Disney Princess becomes a young adult.
Your Princess must have the 'Ambitious' trait to play ahead.
To become the ruler, your Sim's father must be dead before they grow into a young adult.
The Princess is a foodie, hence must have a food aspiration.
Another essential yet weird aspect of this is that your Sims must marry a Sim that is green. Weird right? However, this can include green eyes, green hair, or even green skin. Something should be green. That's it.
Another different rule for this Sims is quite unique. Princess Tiana should have her own restaurant. Run it on her own and make it a success.
Generation 4 – Aurora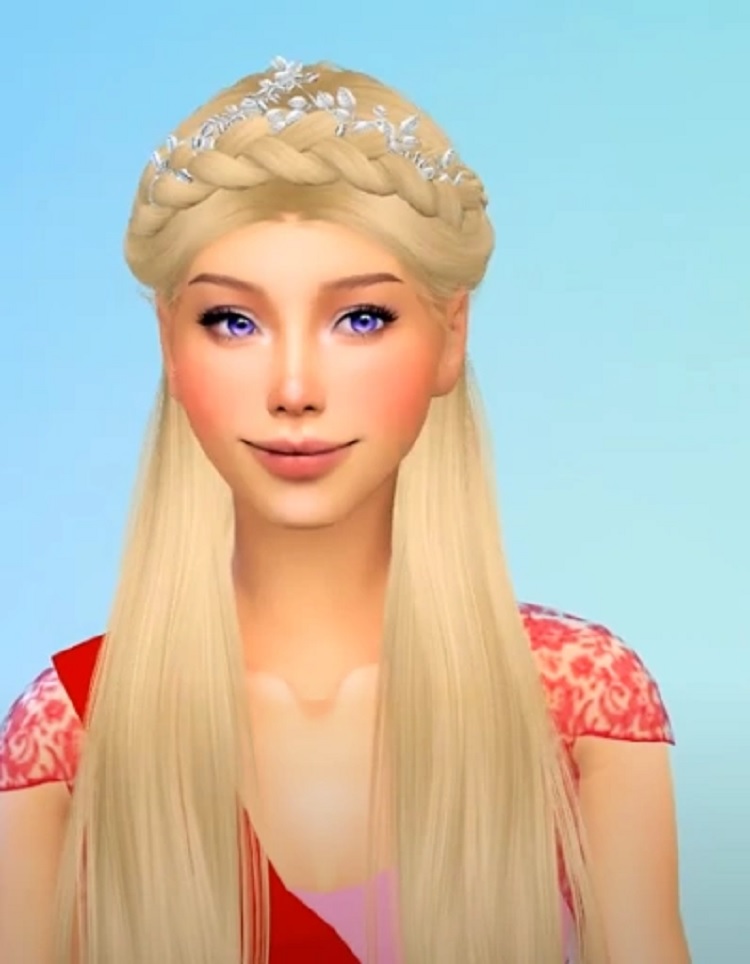 The hard work of your mother, Princess Tiana, has always made life easier for you. Everything you ever wanted was provided for in your childhood. The one missing thing, however, was love.
Your father never let you explore the outside world and always kept you inside the palace. He was overprotective and did not wish for anything to happen to his young Princess.
Aurora's story will start when she becomes a young adult.
Ensure that your Sim Princess has the 'Lazy' trait.
Your Sim can have a maximum of three friends only. The fewer friends, the better for her.
When your Princess falls in love, they are allowed to meet their passion only while the rest of the household is asleep. The rebel princess has to be there somewhere.
To make things more rebellious, you can elope with the love of your life.
Your Princess can give birth to a maximum of two children. In this as well, it would be preferred to have twin girls.
Generation 5 – Anna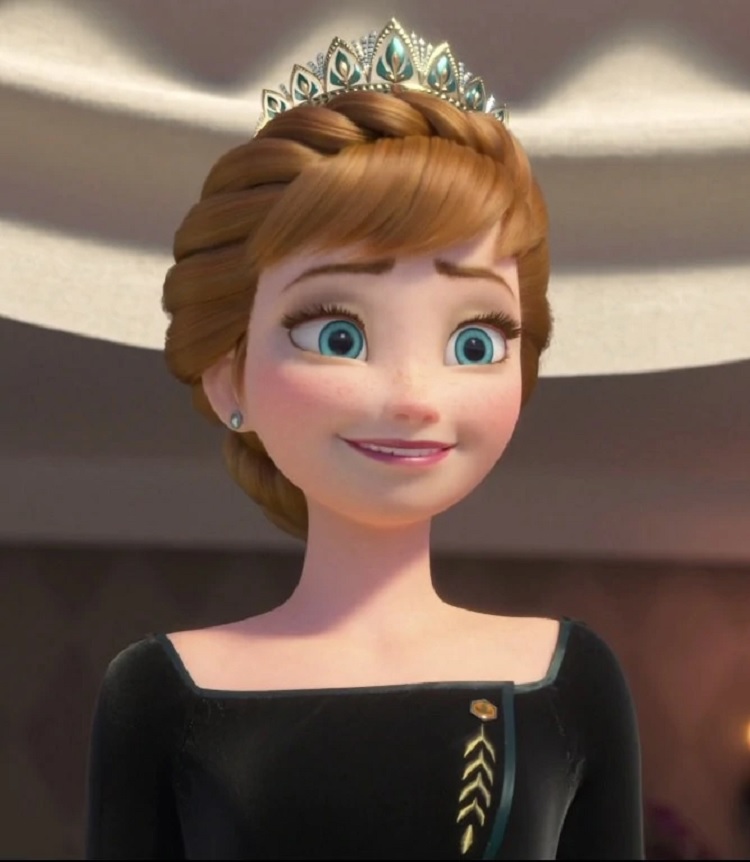 The story of Princess Anna begins when she is a child.
Anna has a not-so-good relationship with her sister. However, they were extremely close in their childhood and became distant over time.
The Princess should lose all connections she has with her sister. When she turns into a young adult, you must ensure that there is absolutely no connection at all.
She is bound to find love with a criminal.
The Princess must experience near death at the hands of this criminal lover.
You next have to find yourself a new lover. However, this must happen only after you have become very close to your sister.
Your Princess must marry and give birth to one child.
Generation 6 – Rapunzel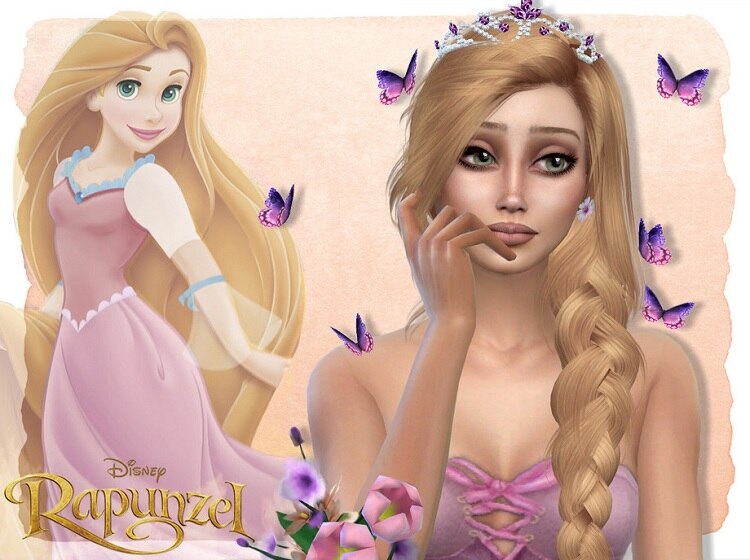 The story of Rapunzel begins when she is just a curious teenager.
Rapunzel was not allowed to leave the palace and explore the outside world as a child. This was because her mother did not trust the outside world. To some extent, she also did not trust her own daughter.
Your Princess must have the 'Loner' and the 'Art Lover' traits.
Your Sims must reach level eight of painting before becoming a young adult.
The Princess will be allowed to leave the house only for the purpose of schooling—nothing else.
Until your Sim Princess gets married, she is not allowed to have any friends. Hence you can expect the wedding to be a very small crowd.
Your Princess will be given the option to elope with someone and have kids.
Another unique attribute about Rapunzel is that she is a total rebel. Since her parents are strict, she tends to sneak out of the house past curfew. This is her only way of having contact with the outside world.
Generation 7 – Belle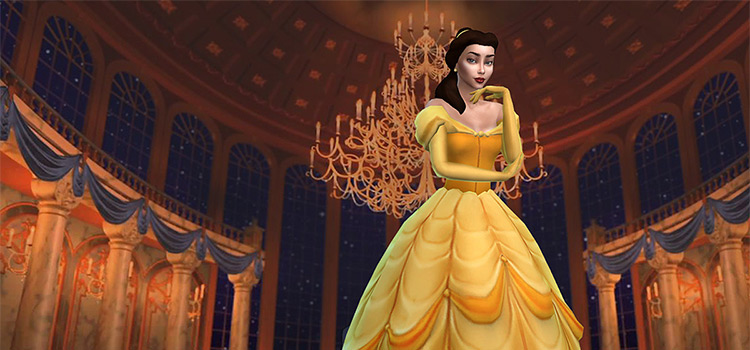 This Disney Princess will be one odd character.
Belle loves to read books and can often be seen at the library. A lot of men love her and try to persuade her to marry. However, she rejects them all.
The story begins when Belle is a young adult.
She must have the 'Bookworm' trait, which would explain her staying at the library all day.
She must date at least five men before she finds the 'One' that will keep her happy.
Ultimately, she must marry only one Sim, an ugly Sim. This man would be the man of her dreams.
After her first child is born, the spouse will be transformed into a dashing, handsome prince.
You will realize that Belle's spouse is unlike others. This is because he is an alien.
Generation 8 – Mulan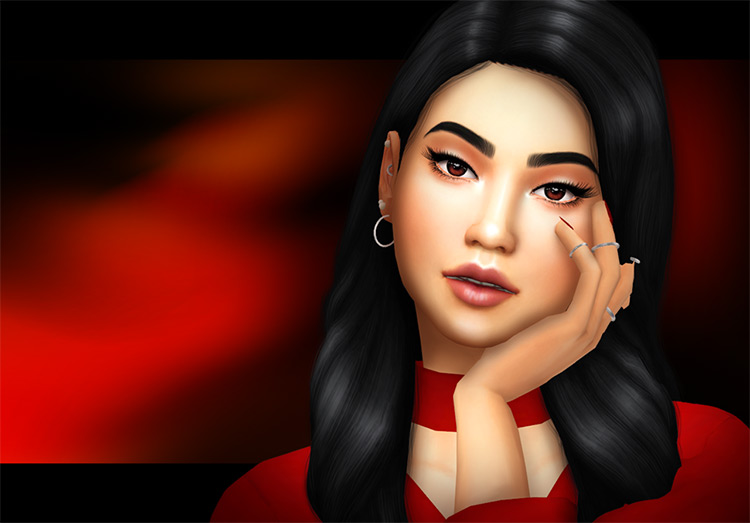 For Mulan, family is everything. Although they wanted you to marry into a wealthy family, you did not like that. You tried to bring the family glory. Love meant nothing to you.
The story of Mulan begins when she is a young adult.
The Princess must have the 'Active' trait.
Your Sim must join the Astronaut career.
When Mulan is at the top of her career, she is to fall in love with a close co-worker who she admires.
Marriage is obviously a necessity where after kids come into the picture.
You must have the Get Famous mod. This is because Mulan's glory comes in the form of fame. You will soon realize after playing that all of Mulan's achievements help her rise to fame quicker than usual.
Generation 9 – Jasmine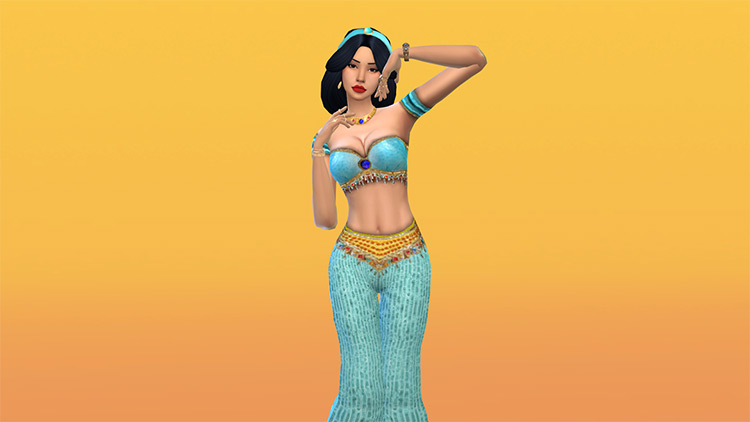 Some people love being rich. However, Princess Jasmine does not. She loves her pet tiger Raja, Nothing else. Your father wishes for you to marry a wealthy and handsome prince. However, this is all against your wish.
The story begins when Jasmine becomes a teenager.
Your Princess must have a best friend, Raja.
The Princess will not be allowed to leave the house for any purpose other than school.
Your Sim will be allowed only to marry a poor street rat.
This poor street rat must also have a criminal career.
Your Princess must give birth to a maximum of four children.
Generation 10 – Merida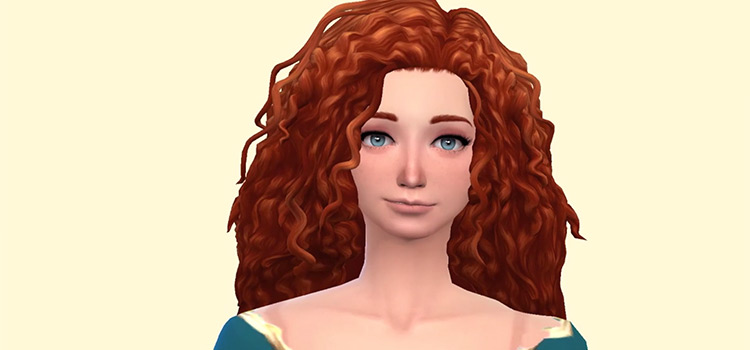 As a kid, one thought that constantly ran into her mind was why her mother gave up riches to marry her simple, poor dad.
The story begins when Merida becomes a teenager.
She must have the 'Self Assured' trait.
In time, the Princess will lose her siblings and mother in an unfortunate accident. This is when things start going downhill for her.
She wishes to change the past and live happily again. However, it does not work.
She stops believing in herself and in love, and hence marriage is thrown out of the question.
Over time the Princess also starts believing that she is cursed. She does not give birth to any children.
Merida grows up to be lonely and very regretful of all the incidents in her life.
However, these take place only because this is the last condition. You do not have to follow them perfectly. You can continue your life even after. All you have to do is find a partner and have kids to continue your bloodline.
OPTIONAL GENERATIONS
In The Sims 4 Disney Princess Challenge, there are a few optional generations you can play with.
Generation – Ariel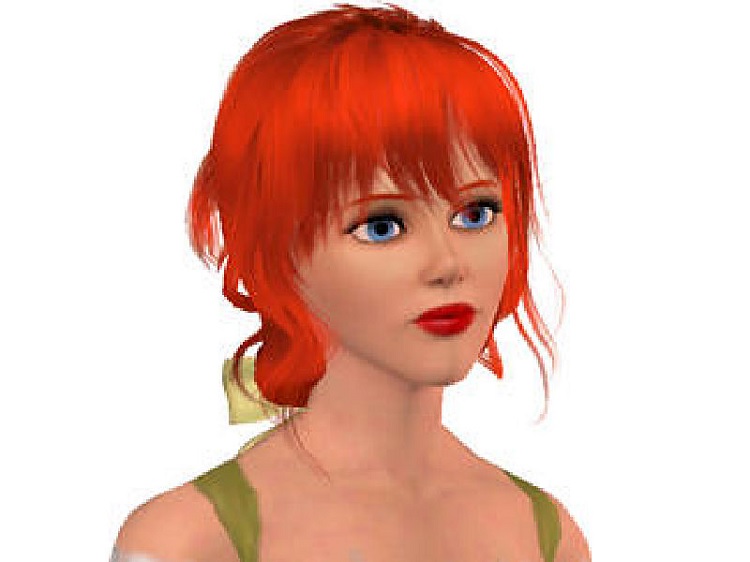 The story of Ariel begins when she is a teenager.
She has always wanted to be a teenager, but it all changes when she meets the man of her dreams.
She must have the 'Loves Outdoors' trait.
Ariel must own a house with a swimming pool and swim in it daily. She is a mermaid, which makes it necessary.
She must marry a magnificent and handsome Sim. Another thing you must ensure is that the other Sims have at least one similar trait to hers.
It would be best if you had kids to continue with your legacy.
Island Living is required to make things easy and be able to adjust the rules according to the Disney princess Challenge.
Generation – Pocahontas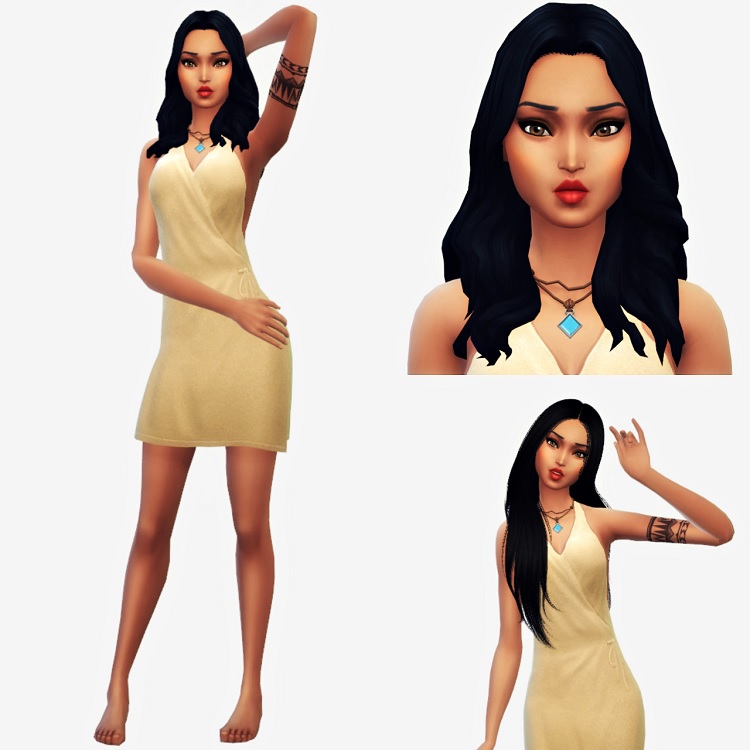 Coming from different worlds does not always mean that your life will be interesting. Your family still forbids you from the love of your life. This is what it is like for this Princess.
The story begins when Pocahontas is a teenager.
Your Sim can fall in love with a different kind of Sim. Either a blue Sim or a green Sim. Anything that makes them different from Pocahontas.
The Princess will only be able to marry the 'Different' kind of Sims.
The Princess will also have the option to run away and elope with the love of her life.
She can give birth to a maximum of four kids.
Another feature you could add to this generation is by getting the Vampires pack. The different lovers can be a vampire too.
Generation – Elsa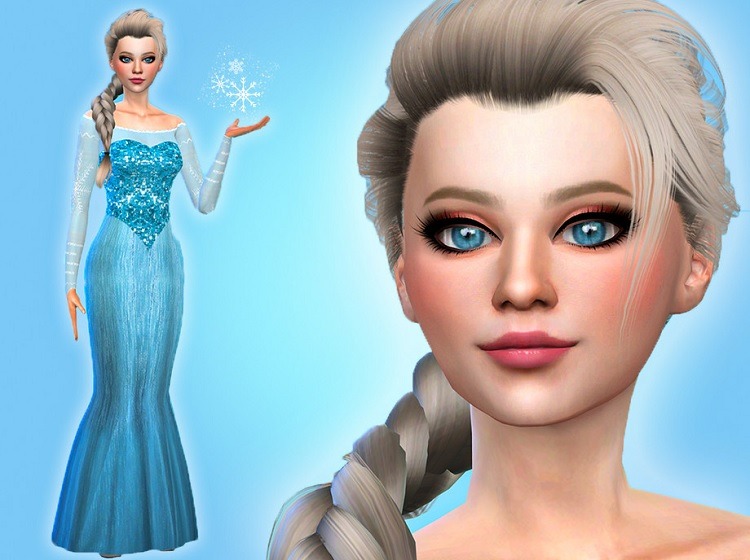 Elsa has always been a very quiet princess. As a kid, her parents always wondered about the origins of her power. She stayed away from people and wanted not to harm anyone.
The story for this generation begins when she becomes a teenager.
Elsa must have the 'Loner' trait on her.
She cannot talk to her siblings unless she becomes a young adult.
She must always be different in some way. Some traits that others do not have, for example.
She can run away from home as a teenager.
She will never be able to marry. However, she can have only one child to care for.
Generation- Moana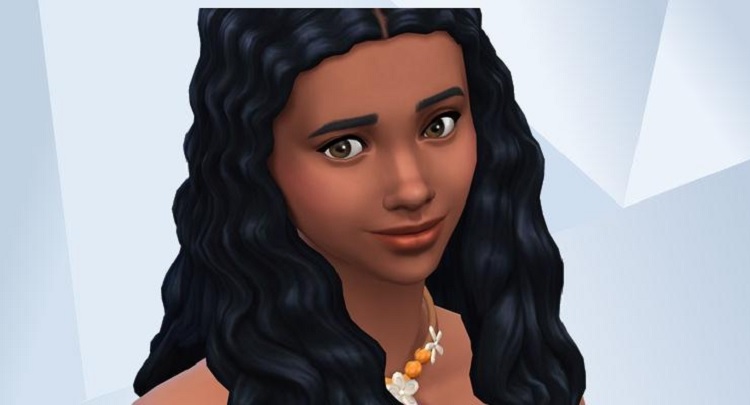 Moana was born to be the heir and rule over her people. However, she always wanted to be an adventurer and explore the world.
The story begins when Moana becomes a teenager.
Moana must have the 'Loves the Outdoors' trait.
She must also have a 'curators' aspiration along with the trait.
Moana must maintain a very close relationship with her grandmother. Another thing is that the grandmother must die before Moana turns into a young adult.
Moana will also be running away from home. Post which, she will have an encounter with Maui, who will go on to become her best friend.
Moana will then marry and have children. No number has been specified.
Jungle Adventure mod will be required. This is because Moana must explore the Selvadorada region while running away from home.
Generation – Raya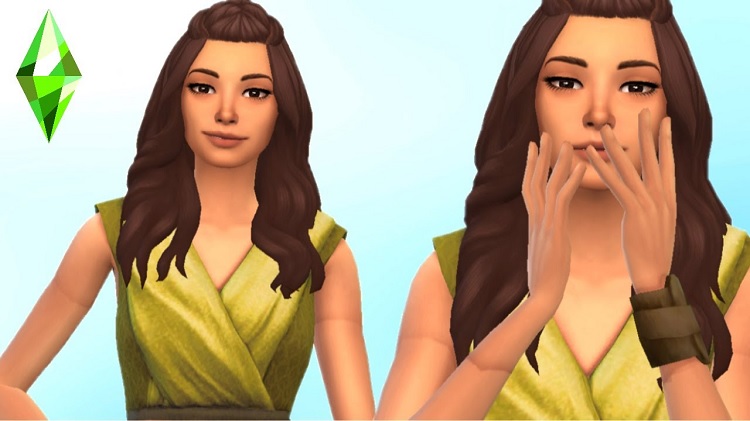 The story of Raya is set in a very divided world. There is always conflict. However, amongst all that, there is magic in the world.
The story of Raya begins when she is a teenager.
She must lose her faster due to an accident for the story to go on.
She must also find herself a best friend who will be known as Tuk Tuk.
As a young adult, Raya will be bound to explore the world. And she has to make friends along the way.
While exploring, Raya will also make enemies. However, they will unite in the end, which is necessary for restoring peace, trust, and friendship in the world.
Raya can marry and also go on to have children of her own.
A special tip would be to use the Strangerville mod for this generation. It will be a way of dividing the world, and this should follow immediately after the breaking of the gems.
Conclusion
The Sims 4 Disney princess Challenge is highly unique. It lets you live the life of a princess and experience every scenario, but with Sim tweaks in it. The challenge features ten generations and five additional generations, which you can cover if you wish to do so. Each Princess is unique and has a varied storyline. Follow the storyline or make minor adjustments of your own. The choice is yours. One thing which the Sims 4 Disney Princess Challenge wants you to do, is to have lots of fun. Continue the bloodline and avoid conflicts.
Happy Simming.