Sims 4 notebook is one of the most useful features in the game because it stores valuable information regarding various things that you can refer to in the future as well. It works the same way as a regular notebook would, but there are still some differences that we'll discuss in this article and help you benefit from this option in the best possible way.
What is Sims 4 Notebook?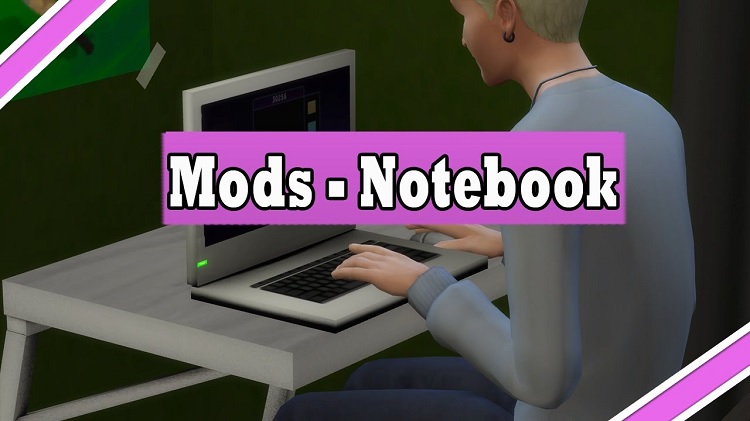 The Sims 4 notebook is helpful for times when your sim has discovered or learned something new, such as grafting which two plants lead to a new plant species or which bait should be used to attract minnows, or how to make a portal to another planet, and so on. You cannot write or ask your sim to write in it because this book stores information on its own.
Also, this feature is maintained in an organized way to make it easier for you to understand everything in it. For instance, information about fishing wouldn't be on the same page as that of gardening. So you have to click on different tabs to choose a category and get all the details regarding it.
Let's know how to locate this object so that you know about Sims 4 how to check notebook aspect. Follow the steps below.
Open your sim's phone and navigate to the icon beside the active sim's picture, which looks like you're about to call someone.
At the top of the screen, there'd be 3 circles: one looks like a phone with a stylus, the second one resembles a loudspeaker, and the third one is shaped like a rectangle that is fanned out.
Click the first icon on the left hand side, which looks like a phone with a stylus, and the note book will appear.
You could also open the note book on your sim's computer.
When it comes to notebook update, there has been a change in this feature since it was added to the game. The notebook's icon has been shifted outside of your sim's phone to where the Centre on Current Lot icon was earlier. This is a much better way of accessing this option. There have been no other changes to this aspect of the game.
Conclusion
Are you convinced now that the Sims 4 notebook is quite a useful and handy feature for you and your character? You can access it any time and get all the information you need at your fingertips. In fact, the new update has made it even easier to open this feature; what more could we want, right?
Faqs
What is the point of the notebook in Sims 4?
Notebook in the game can act like a way for your character to vent out their emotions, such as anger, sadness, happiness, etc., by journaling them. It helps them control their emotions as well.
How do you get a notebook on Sims 4?
Go to your sim's phone and beside the silence/unsilence phone option at the top, there's a notebook icon that you can select to access the notebook.